Cucumber, Garlic, Greek Yogurt, oh MY! This Garlic Tzatziki is a condiment you could use on anything. But it is perfectly paired with my Lamb Burgers or Saffron Chicken if you need a jumping-off point.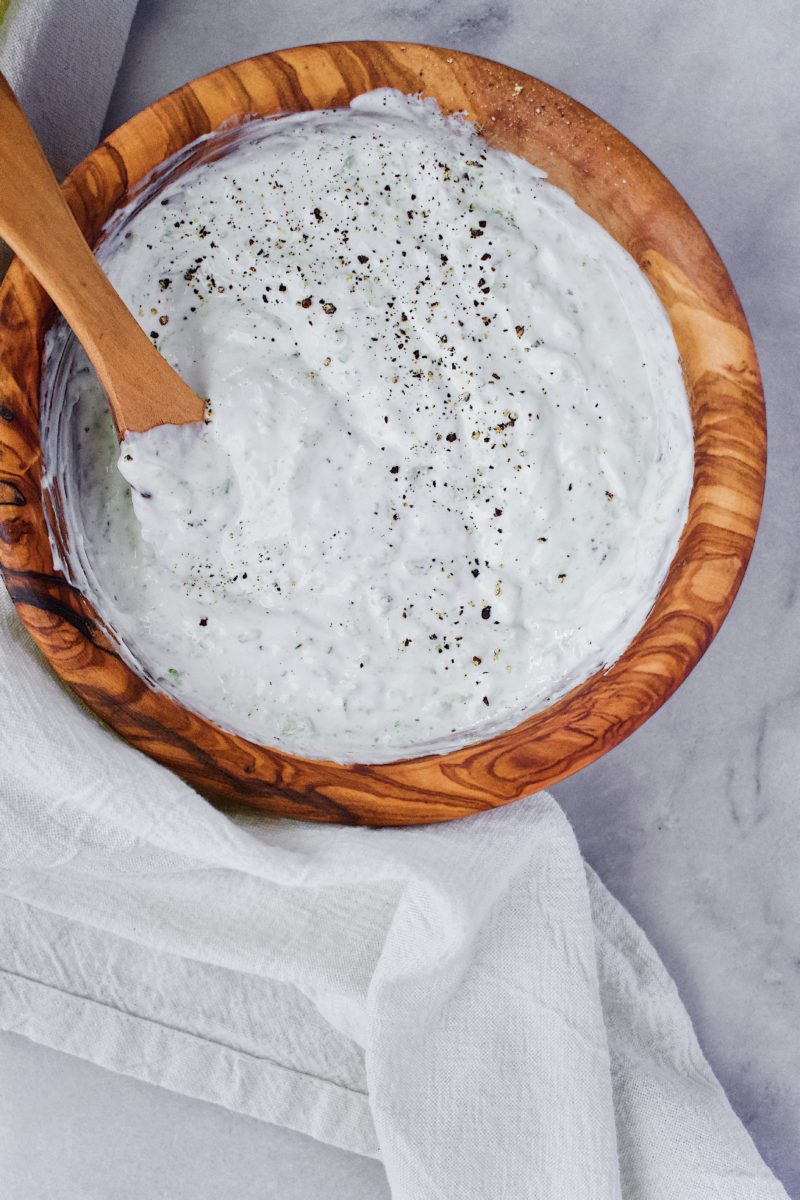 Eat it straight on pita chips. Or top any burger with it to make it Greek! Whatever you do with it make it a staple in your pantry. You could even use it as the dressing on my Greek Chicken Salad.
Making your own fresh Tzatziki is so easy and much more satisfying than anything you can buy in the store. You just need a tub of greek yogurt, a cucumber, a little red onion, and garlic, and you're on your way! Add some salt, pepper, and greek seasoning and your set.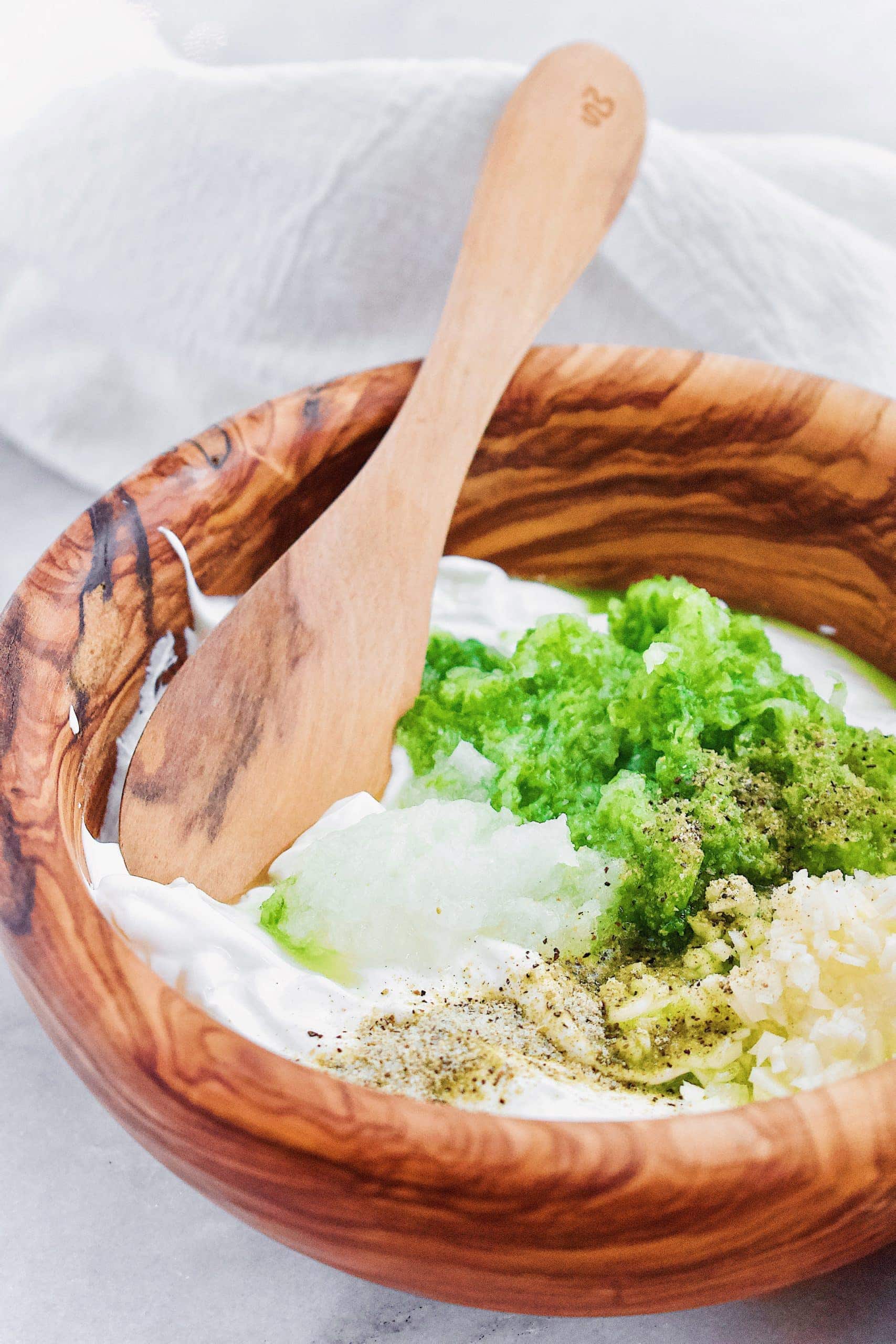 Ingredients needed for Garlic Tzatziki
Greek Yogurt
Garlic
English Cucumber
Red Onion
Greek Seasoning
Salt
Pepper
I like to make life easy and grate all of the veggies on a cheese grater. You can actually combine them all into one pile and then squeeze all the water out of them. That is the key to ensuring your tzatziki doesn't get too watery.
Then combine all the ingredients into a bowl and mix. Taste and adjust the seasonings to your liking. I like it to be a little salty, but use the greek seasoning to give it the authentic flavors.
This greek seasoning is my favorite. I use it to season my chicken and lamb burgers. It is a great all-purpose, used together with some fresh oregano or dill it really bolsters the flavor.
Did you make this recipe? Let me know by leaving a review or comment! Also, be sure to sign up for my newsletter, and follow along on Instagram, Pinterest, and Facebook!
For MORE of my most POPULAR Magnolia Table Reviews!
If this recipe review was valuable to you, take a look a some of my other reviews that have been super popular!
See all of my reviews of recipes Joanna cooked in Season 1, HERE!
Jo's recipe for 1919 Pimento Cheese is by far my most read review. I have adjusted to the recipe to replace the Velveeta, which I just can't bring myself to bring into my kitchen.
Her Zucchini Bread is my next most popular review, and it is one of my very favorites to pick up when visiting Waco.
And to ready my full ranking of every recipe in the first cookbook check out this post...Magnolia Table Cookbook…my overview!