Joanna Gaines's recipe for Baklava from her Magnolia Table Cookbook Vol. 2 is one for the books! In my professional career as a chef I have only tried my hand at Baklava once before, and I have to say, it was easier than I thought to make. When I read this recipe for the first time I thought it sounded a little daunting, but you can do it and it is awesome!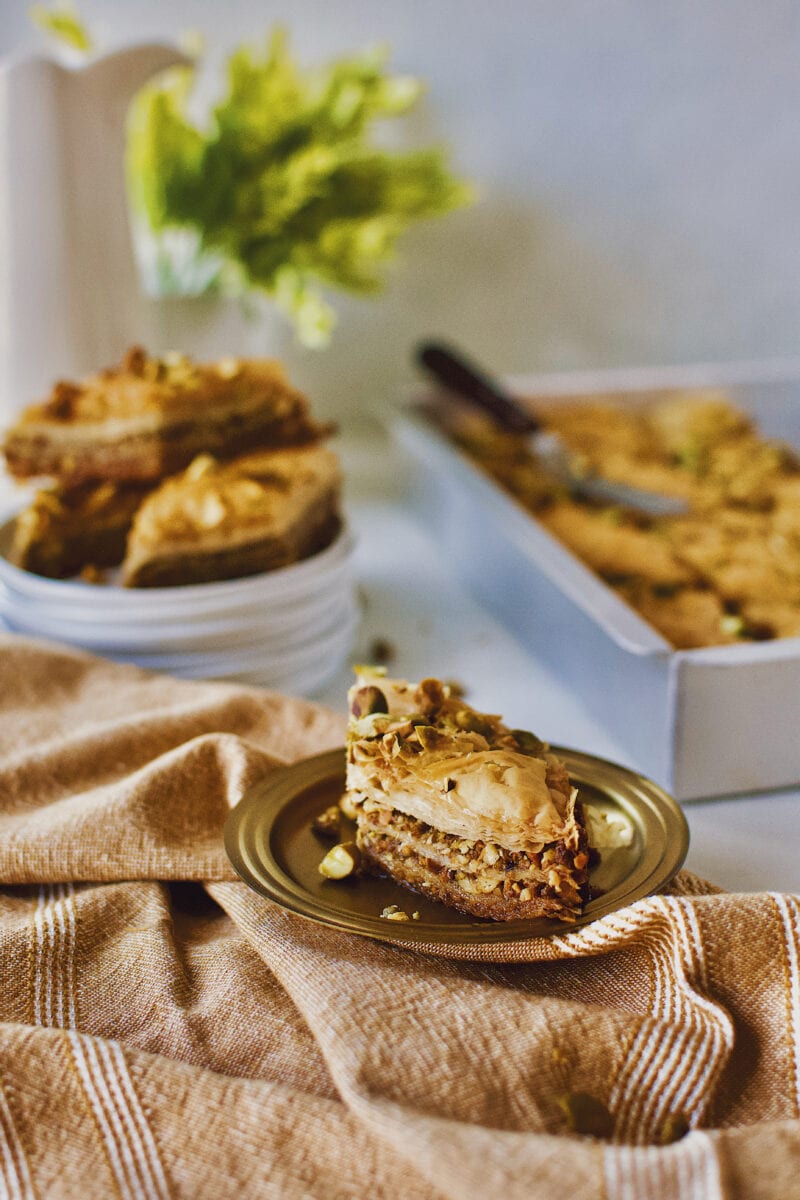 The review...
Ok, while this is a great, straightforward, and easy to accomplish recipe the first piece of beef I have with it is that if you use regular ol' phyllo dough that anyone at any supermarket can get, the layer counts just don't match up. I was left with like 5 sheets of phyllo dough at the end, and I mean, what and I going to do with that? So not wanting to waste, or wrap it back up, I just keep right on layering.
My suggestion would be to add 2 extra layers of phyllo on each step so you don't have any leftovers. It is a big pet peeve of mine to have recipes that do that to you. So add a few more flakes of layer and just enjoy it!
In the end, this was a straightforward recipe that did not leave me feeling rushed in the kitchen. Preparing the ingredients takes a few minutes, and the layering goes QUICK so the phyllo doesn't dry out, but you build a rhythm in the layers, and it is a fun and relaxing process.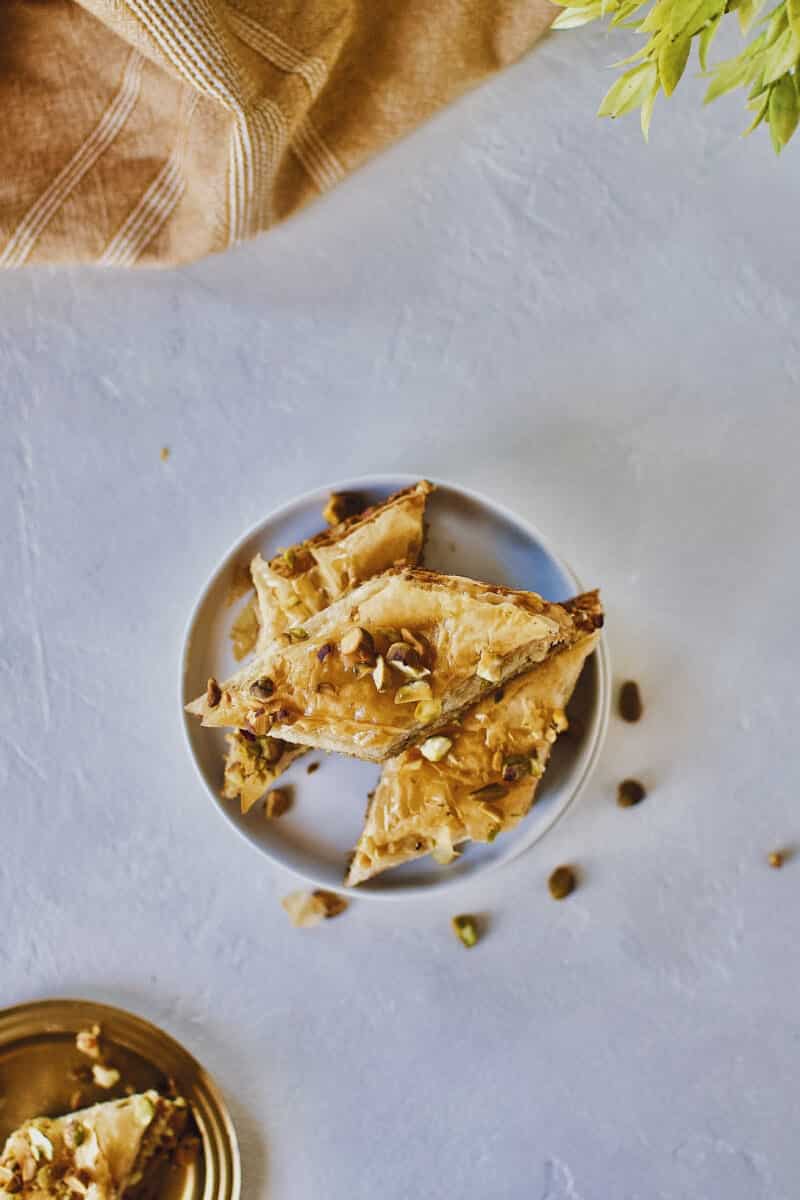 The reaction...
I mean, there just aren't enough words. This recipe passed the family test with flying colors. There was so much anticipation while I was making it that it was so hyped up by the first bite. Thankfully it lived up to the hype!
I think it was love at first crunch. At first bite, I start to wonder if I have ever even eaten fresh Baklava before. The fresh crisp and intense flavor that perfumes your lips, it's heavenly!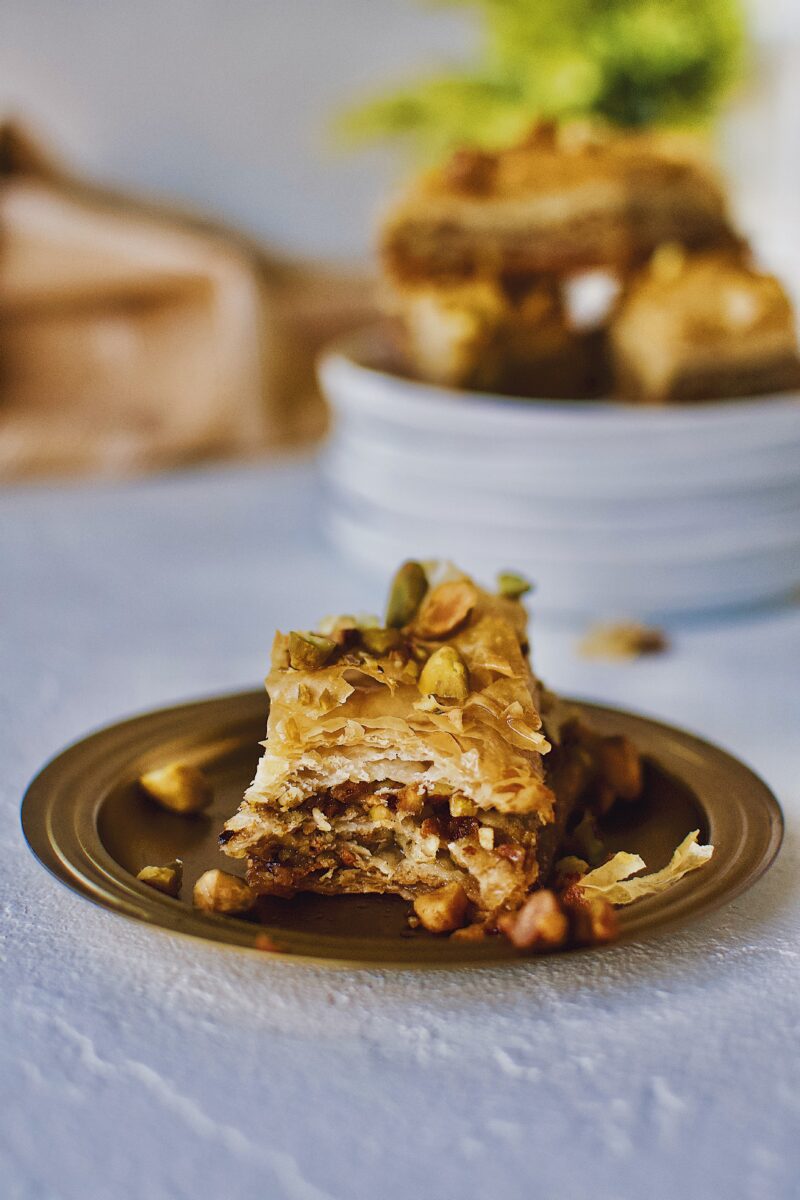 The TIPS...
Ok, as I mentioned above, be sure to use all the dough, add 2 extra sheets to each layer, and have some EXTRA FLAKY Baklava! It won't hurt anyone and it will make my heart happy knowing there won't be tons of extra phyllo going to waste out there.
I read a few extra recipes before attempting this, and her cutting method seems a little too involved for me. I cut my layered Baklava into 4 long slices and then sliced on the diagonal starting at the corners. This resulted in a nice, restaurant-style slice, and I enjoyed that.
The recipe makes quite a big batch considering how rich and sweet it is. For storage, it will keep on the counter for up to 2 weeks in an air-tight container. This will also keep it crisp, but if you don't think you will eat it that fast you can store it in the fridge for a softer, chewier Baklava.
If you want to freeze your Baklava, wrap the container tightly in a double layer of plastic wrap and a double layer of foil. Freeze for up to 3 months and thaw at room temperature for 4-5 hours or overnight in the fridge.
One last note, if you watched the episode where Joanna made this you will remember she made up a chant to remember how to layer without having to look at the book every second. She says, just remember...6, nut, 6, nut, 6, nut, 10. But like I mentioned above, if you use the phyllo you get in your supermarket, up that to 8, nut, 8 nut, 8, nut, ALL THE REST!
Also, something I never knew and think I did wrong at my first ever attempt at Baklava...Cut before you bake so it doesn't crumble.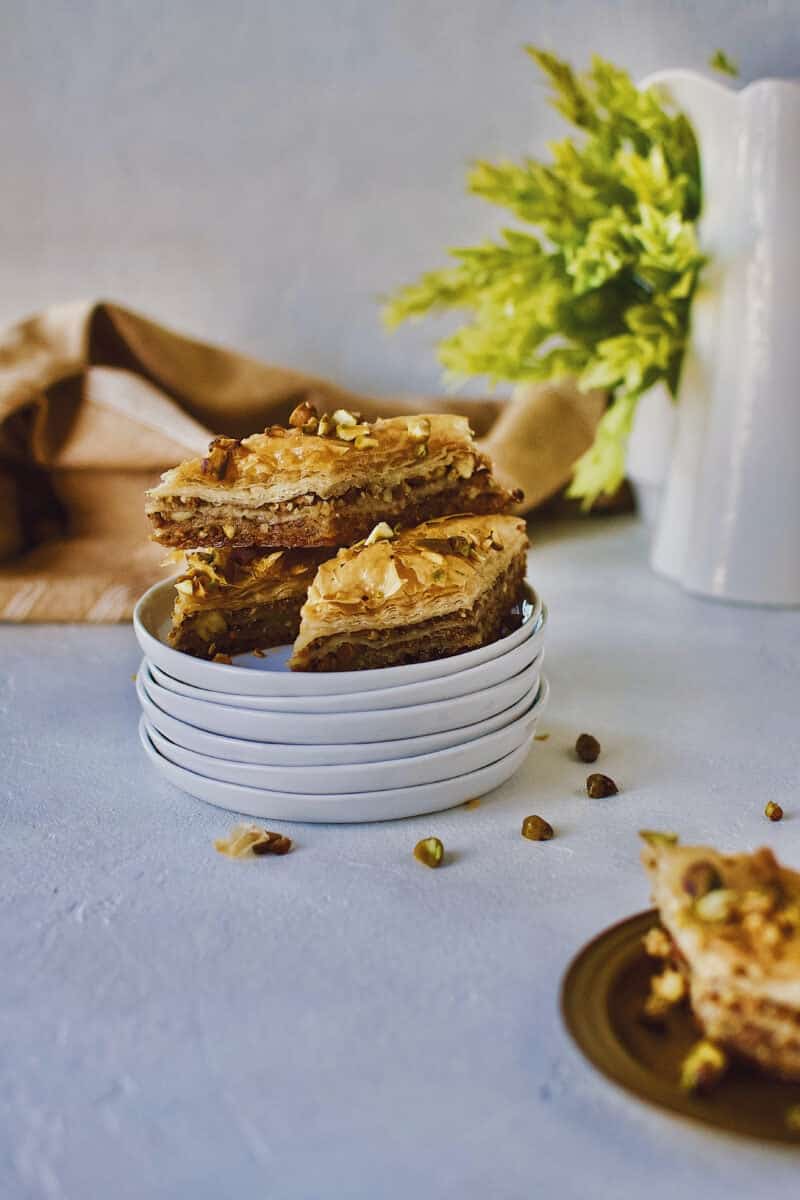 Overall, this one is a keeper. Simple enough to make when you want to show out, but not have a mountain of dishes to do after. It does need a couple of pots, but it's worth it in the end.
Until next time, Happy Cooking!
Kendell
If you watched Joanna makes this recipe on Season 1, Episode 1 of her new cooking show 'Magnolia Table with Joanna Gaines' you can get the recipe by CLICKING HERE, she shared it on her blog so you can make it at home!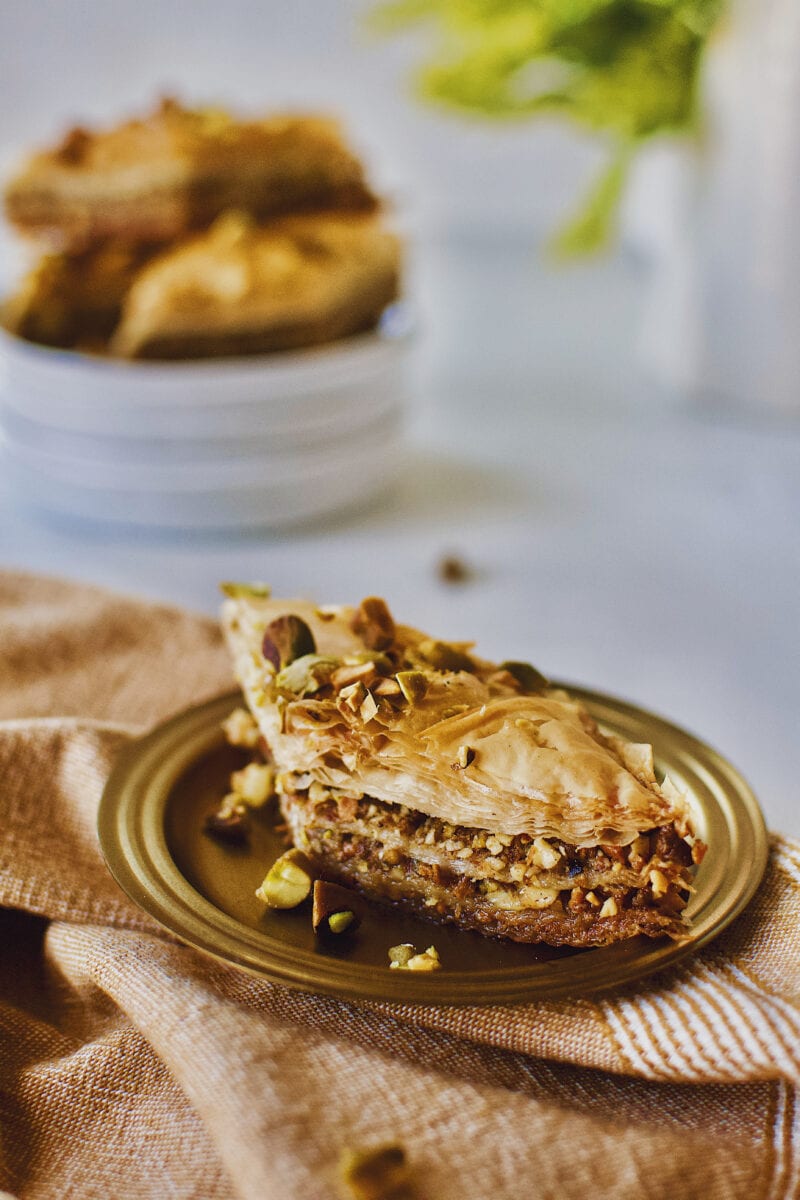 -
READ MY OTHER REVIEWS OF EPISODE 1 HERE…
Jo's Fatayar and Lebanese Salad
Get the shallow 9x13-inch pan you see in my photos here!
Did you make this recipe? Let me know by leaving a review or comment! And be sure to sign up for my newsletter, and follow along on Instagram, Pinterest, and Facebook!