This "Jo's Fatayar" was the first recipe that I made from Joanna Gaines Magnolia Table Cookbook that while cooking I said I will never make again! And mind you - there were only 3-4 recipes I didn't care for, the other 150 recipes I would all make again!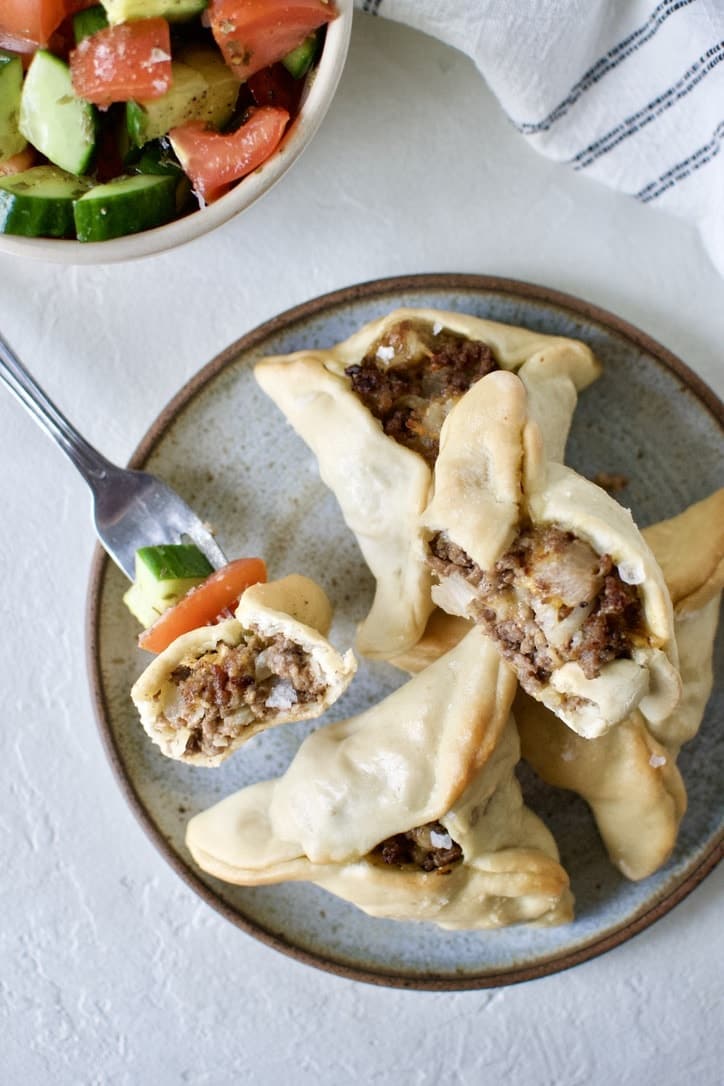 Thoughts...
Each recipe that Jo has shared in the book and that I have made so far, with the exception of one other (the Savory Ham and Cheese Bread Pudding), and this one, I would make again. Jo's Fatayar is just WAY more work than it is worth. I spent all the time rolling out biscuit dough and scooping the meat and potato mixture just to have them bust open the minute that I put them in the oven.
P.S. Update 1/3/2021 - The way she explains to fold these in the book was in NO WAY the way she showed to fold them in the first episode of her new cooking show Magnolia Table with Joanna Gaines. The way she does it on the show makes so much more sense, go watch and make them that way!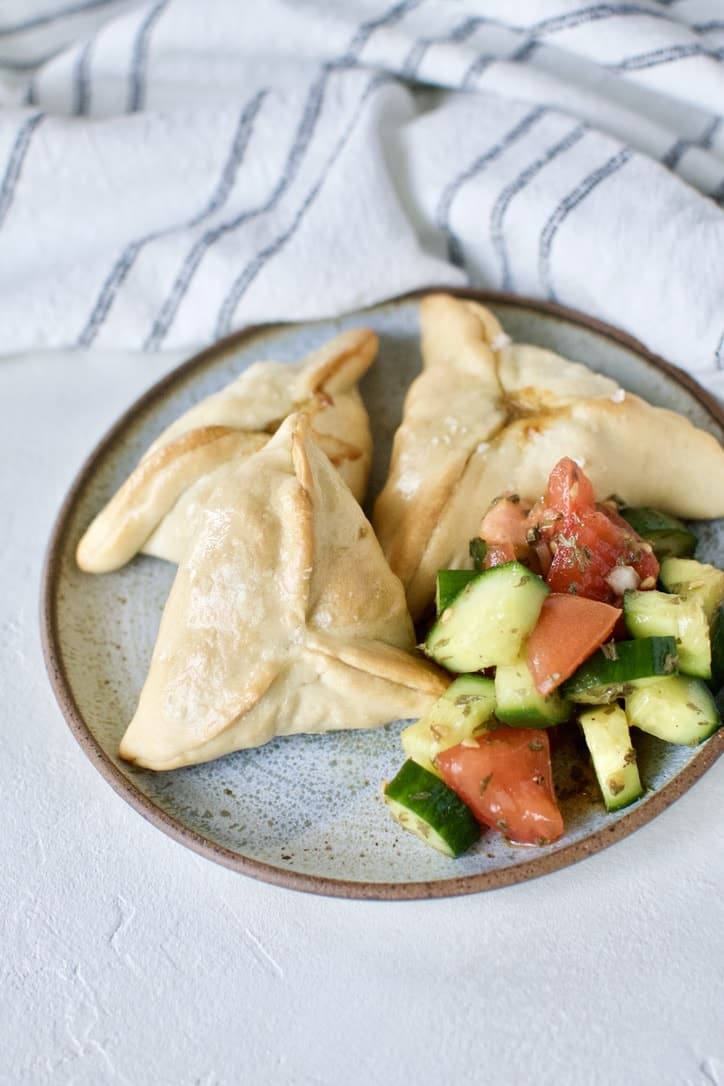 The reaction...
Let's start at the beginning, I was really excited to make Jo's Fatayar when I read it. Something just a little different and I love middle eastern food. We have a great restaurant in Fort Worth that I frequent with my family and the food is always spot on, and there is always something new to try.
I was really interested to read that potatoes when added to the filling were just going to be left wet and soggy, I feel like even crisping them a little bit would have helped to save this dish. There just wasn't enough flavor, I feel it needed some traditional Za'atar, Chinese five-spice, or Ras el Hanout to really make it something to talk about.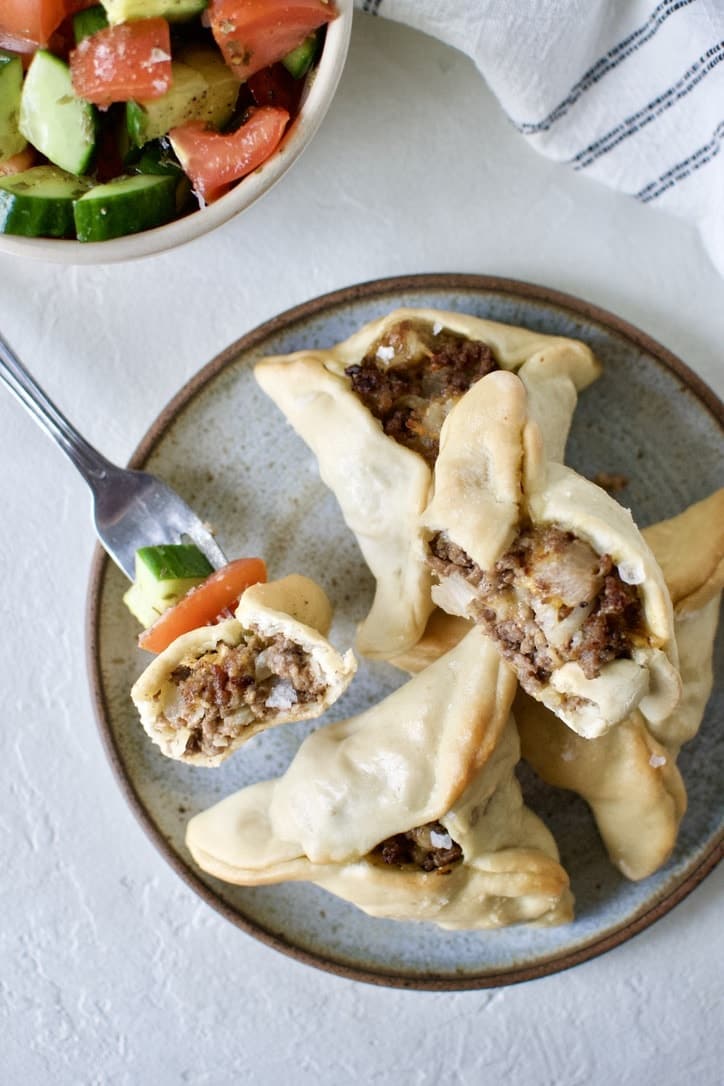 The review...
So you make the filling, then, the thing that I was most concerned with when reading the recipe, you use refrigerator biscuits to make the crusts. I made sure to spend the extra money and get the genuine Pillsbury biscuits that it called for.
The recipe calls for you to roll out the biscuits and put a spoonful of filling in the middle and then pinch the sides together to form a triangle. So I rolled all my biscuits out, filled them, and perfectly arranged them on my baking sheets. I thought it was doing good.
Until they went in the oven! Every single one of them popped open when they began to bake!!! I promptly pulled them out and tried to pinch them back together. A handful of them made it out of the oven looking like they should, the rest opened again while baking. WOMP WOMP!!!
I just don't know why you would want to spend all that time working them into this shape if they will just pop open when you cook them. I really don't think this could be avoided at any rate. You will always get some that will open.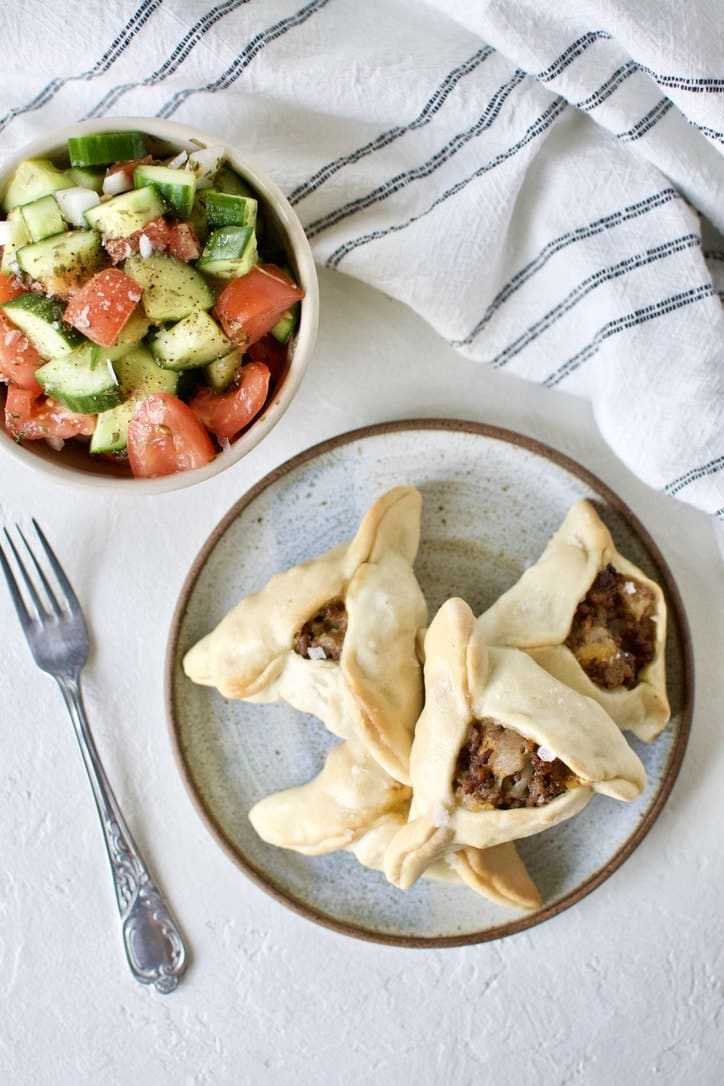 UPDATE: I am told by a fellow blogger Cosette Posko, who is of Lebanese descent, that all fatayar are typically folded to be completely closed. So if you make these take that into account. Don't spend the time on the style of them as Joanna suggests, wrap those babies UP!
I 100% think it needs a different type of bread as the vehicle, a good naan or a simple pie crust and I would be on board with Jo's Fatayar, the filling is super tasty!
For a much more traditional take on this recipe and for a MUCH better dough to use take a look at this recipe from Cosette's Kitchen. Use her dough recipe that she links in the recipe, you won't regret it!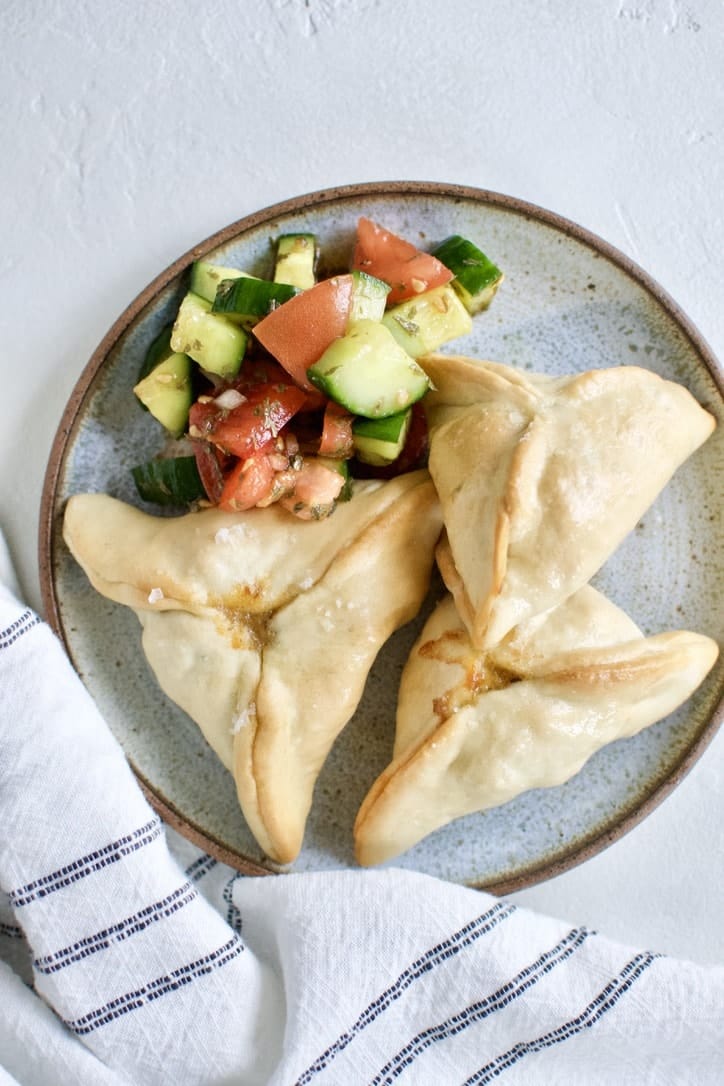 The TIPS...
IF, and only IF I make this recipe again I would make them more like empanadas instead of spending all this time making triangles.
I also really disliked the flavor of the biscuit with this filling. I don't use many processed foods in my kitchen anymore so I don't know if it was a preservative flavor that was coming through or if the flavors just didn't meld, but my family and I just couldn't get on board with this one.
For a much more traditional take on this recipe and for a MUCH better dough to use take a look at this recipe from Cosette's Kitchen. Use her dough recipe that she links in the recipe, you won't regret it!
Ok, I will stop ranting now, I did love the Lebanese Salad, I would eat that all day long, but that's it from this one, unfortunately.
I'd love to know if you have made this and what you thought of it. Leave me a comment below and let me know. I think it could be great if you used a different dough, clearly, the Pillsbury biscuits are not authentic.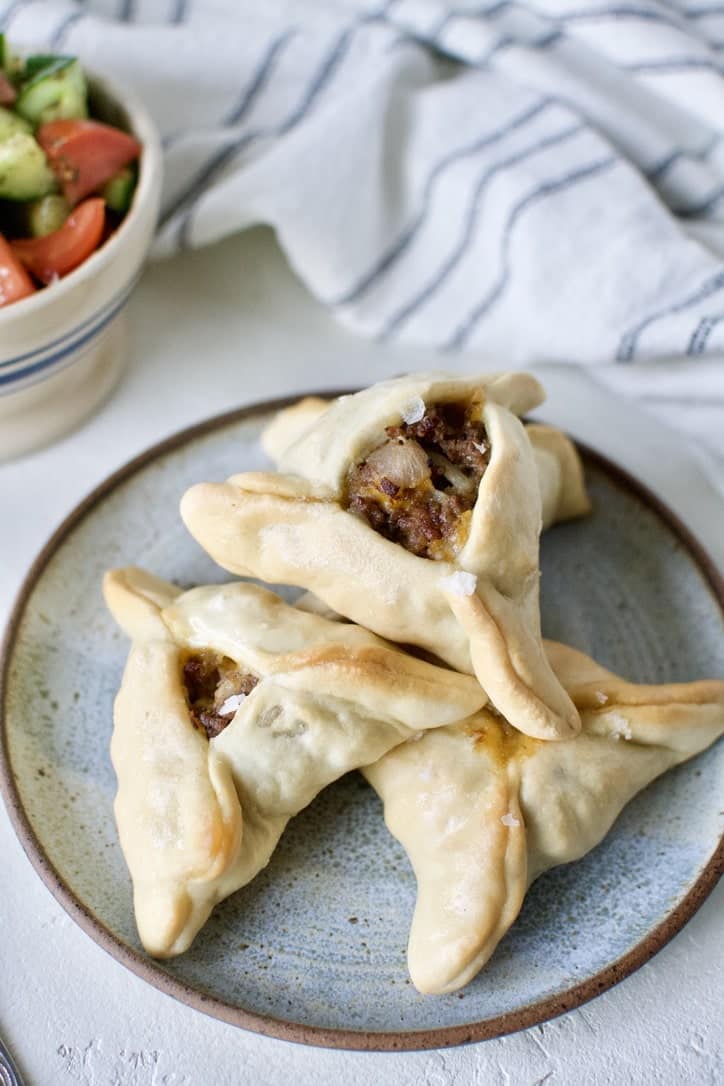 Until next time, happy cooking!
Kendell
If you watched Joanna makes this recipe on Season 1, Episode 1 of her new cooking show 'Magnolia Table with Joanna Gaines' you can get the recipe by CLICKING HERE, she shared it on her blog so you can make it at home!
Read my other reviews of Episode 1 here...
Did you make this recipe? Let me know by leaving a review or comment! And be sure to sign up for my newsletter, and follow along on Instagram, Pinterest, and Facebook!