This recipe for Oatmeal Cream Pies from Joanna Gaines Magnolia Table Cookbook Vol. 2 will have you transported right back to childhood at first bite! Summers outside or on a picnic, this is the packable dessert that you will be dreaming of again and again.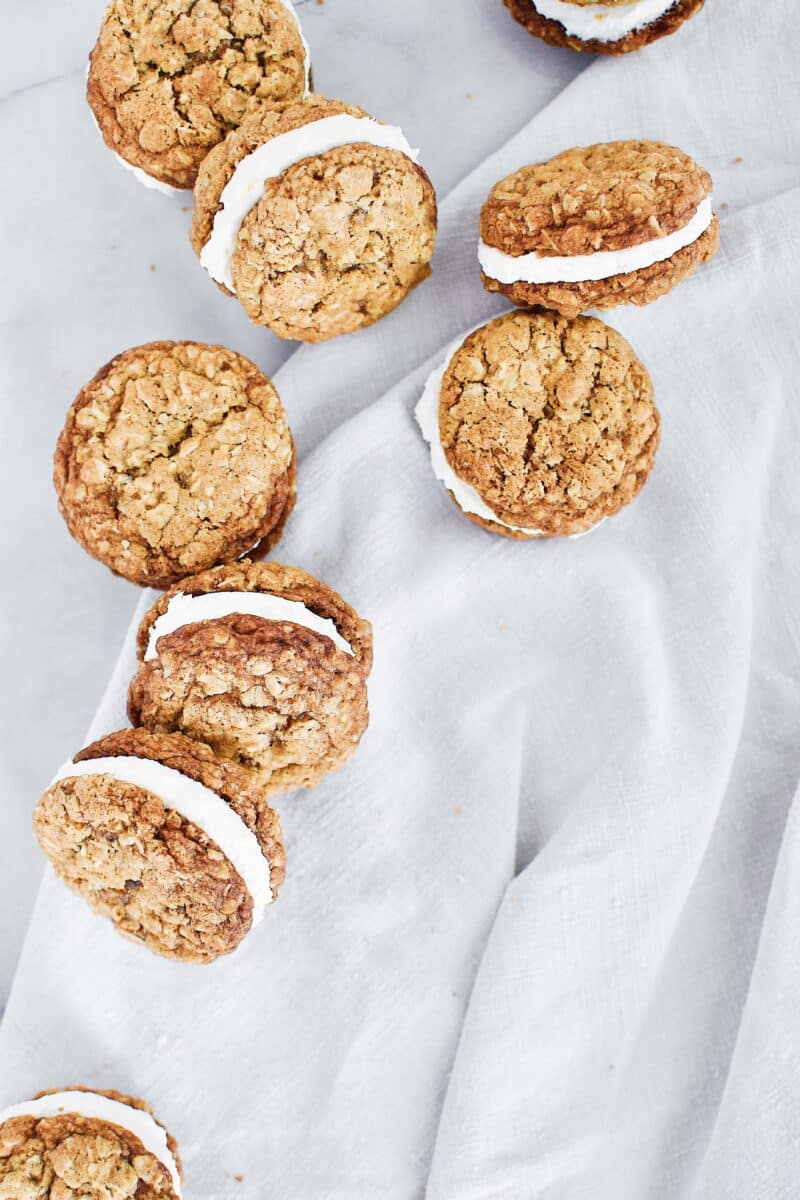 The review...
The recipe is a very straight forward oatmeal cookie recipe that makes my heart very happy because I don't mind an oatmeal cookie, but I despise raisins! Even if you use the recipe as a PLAIN cookie and don't sandwich them, you would be super happy! I may even prefer this. 😬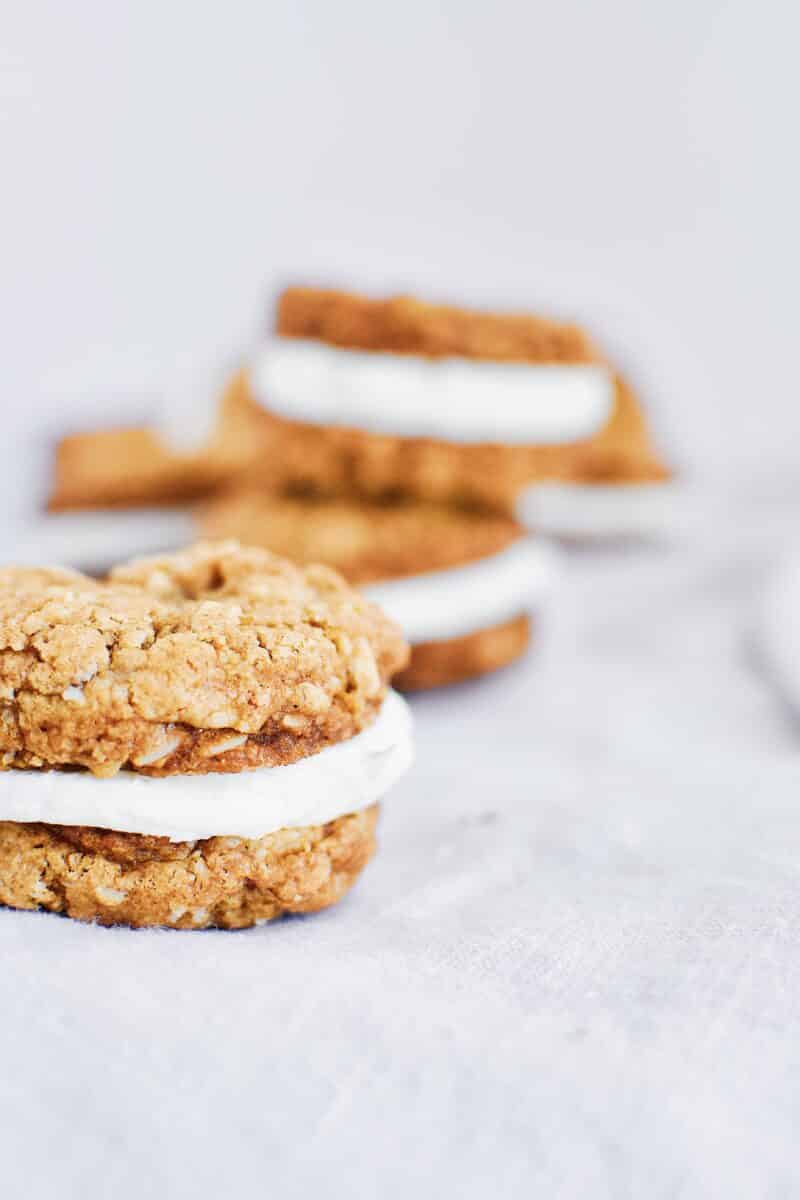 The reaction...
As I mentioned above, these Oatmeal Cream Pies take you right back to when you were a kid, minus all the preservatives. On top of being a sinche to make, so there really is no excuse for store bought ever again if you ask me! You know I am all about the homemade anyway.
The family really loved them too, the only thing I have to really say about them is that there might have been a little too much filling. For me anyway. I have always been a bit of a cake with no frosting person.
I dispersed all the frosting equally over the cookies before sandwiching them together, and I personally found it a little heavy! This may be because my cookies didn't flatten out as much as the ones in the book photo did so the ratio to cream filling may be different.
But if this happened for me it happened for others too.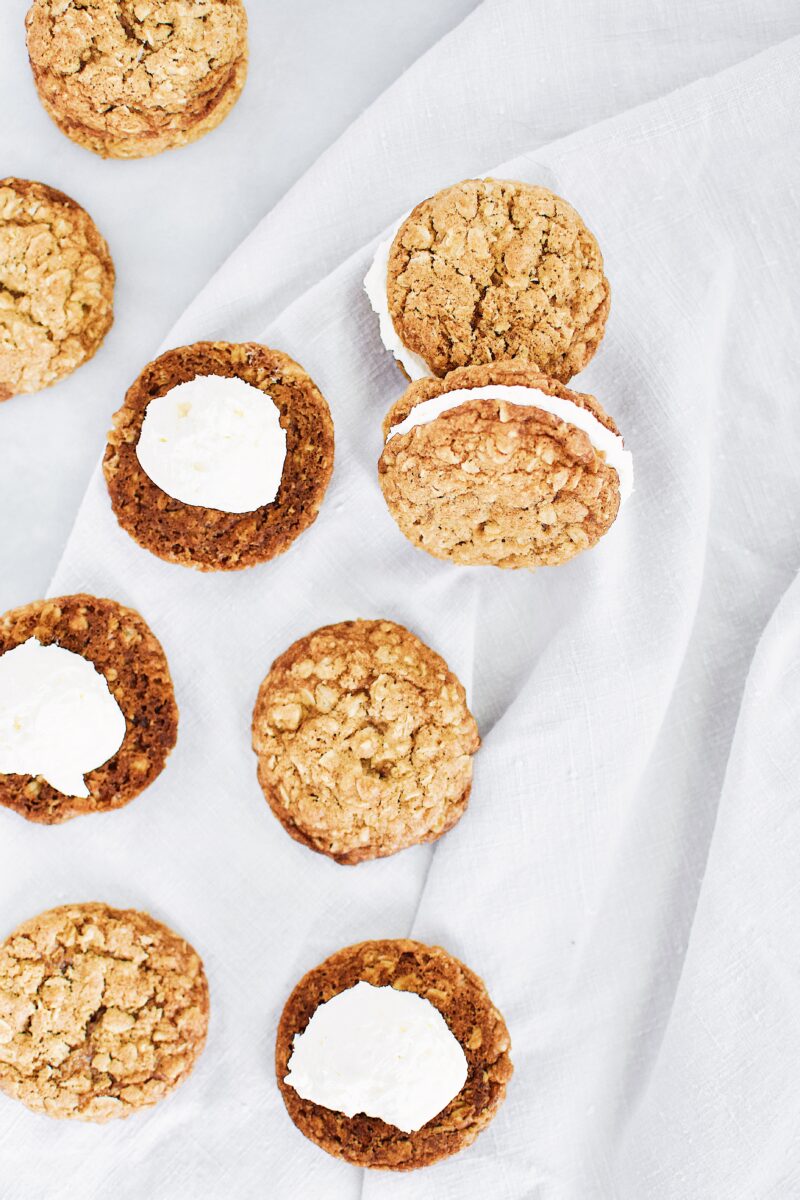 The TIPS...
I might cut the filling recipe in half next time I make these. It was a little much for me, it may also be that I just really loved the cookie by itself too!
They are a great base cookie that would also stand up on their own!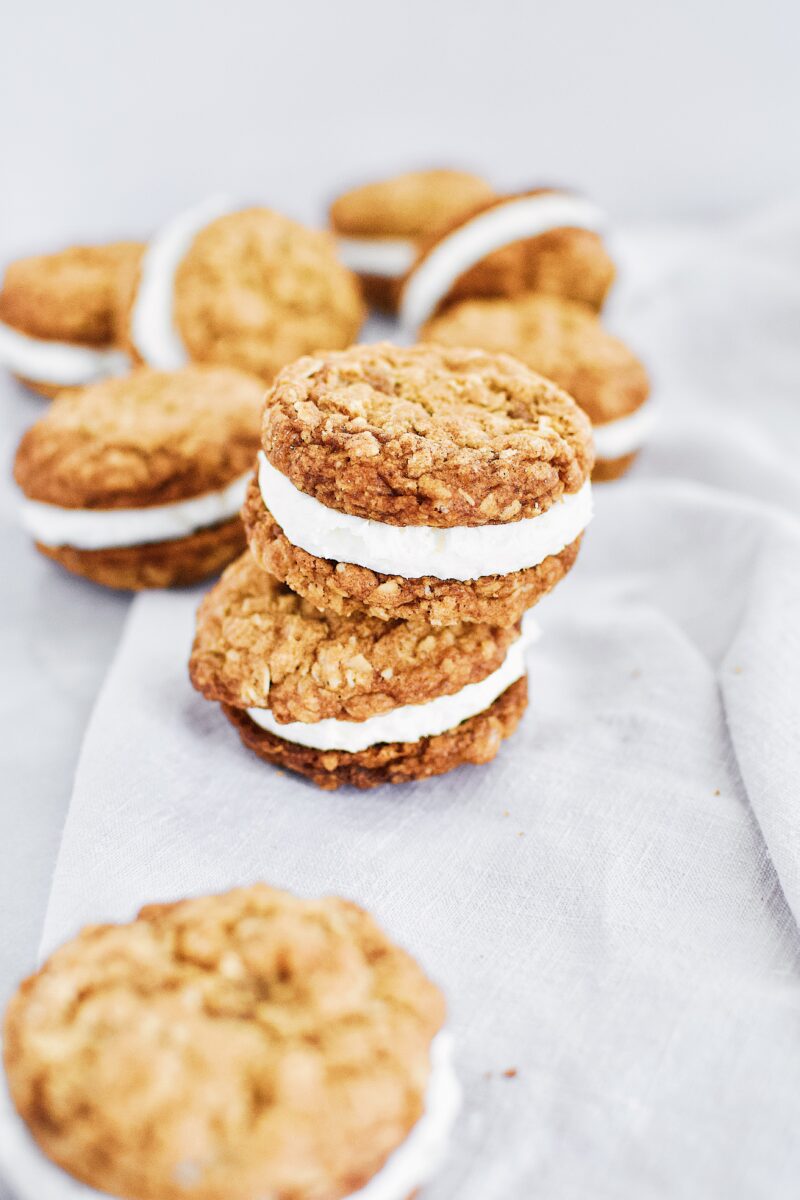 Overall, a great recipe that I am glad to have and I think will become a new classic in my house.
Until next time, Happy Cooking!
Kendell
If you watched Joanna makes this recipe on Season 2, Episode 6 of her new cooking show 'Magnolia Table with Joanna Gaines' you can get the recipe by CLICKING HERE, she shared it on her blog so you can make it at home!
read my other reviews of Season 3 Episode 6 here...
Brick Panini's (coming soon)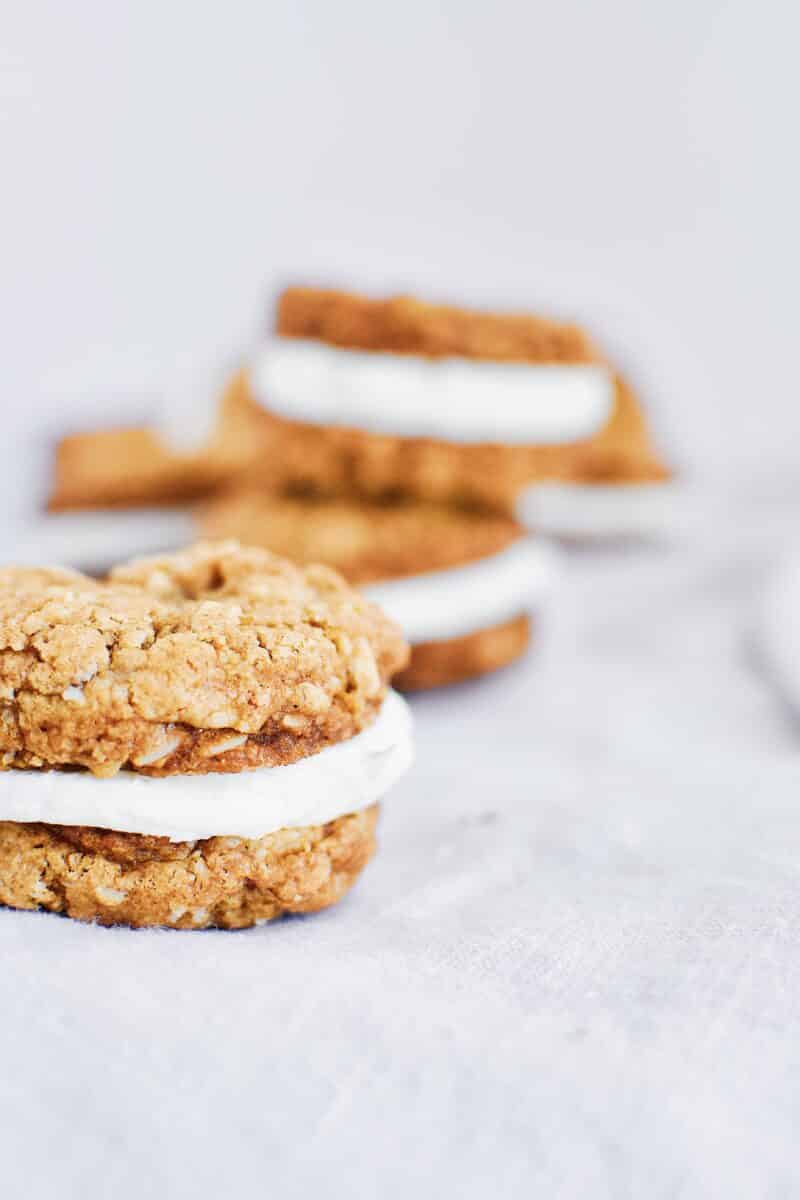 Did you make this recipe? Let me know by leaving a review or comment! And be sure to sign up for my newsletter, and follow along on Instagram, Pinterest, and Facebook!