This recipe for Tomato Basil Soup from Joanna Gaines Magnolia Table Cookbook Vol.1 is so quick and easy to make, anyone should be able to throw this together. Plus, it tastes soo good you'll be dreaming of it for days after! Even my mother who notably despises tomato soup, or so she tells me, gulped up a whole bowl!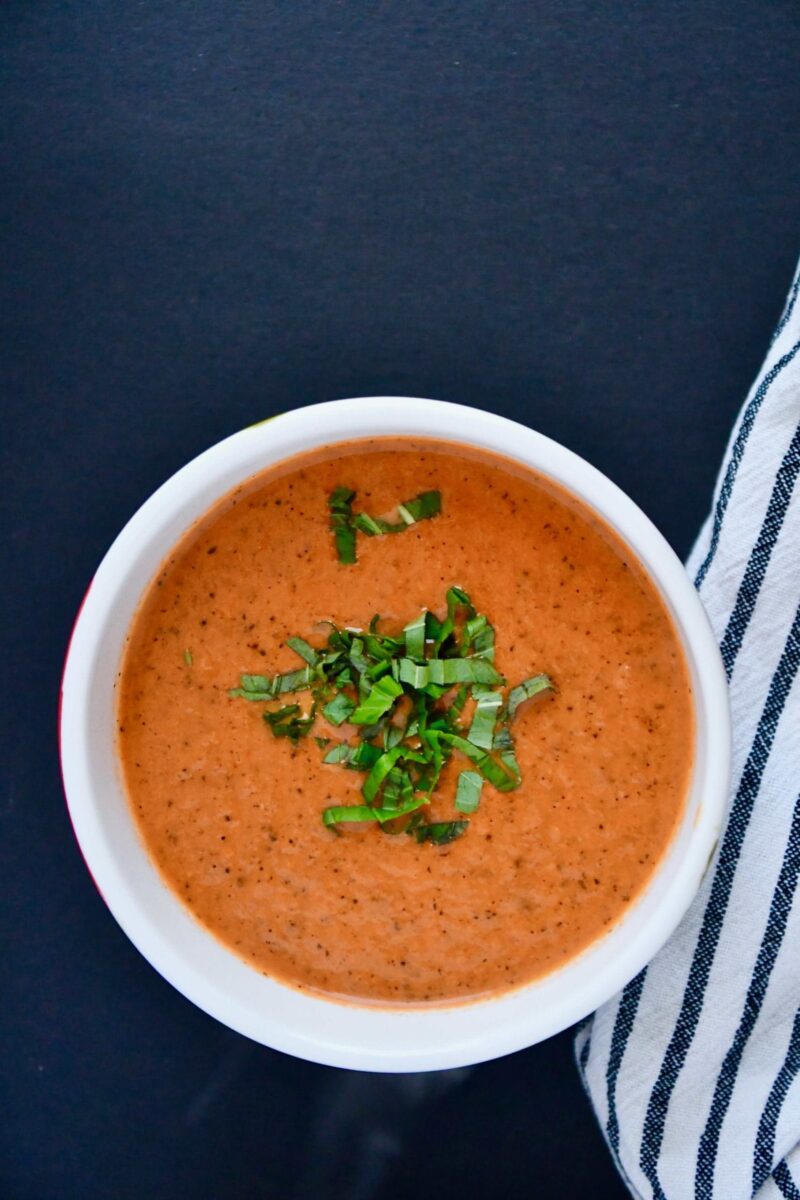 The review...
The ingredient list for this soup may be the shortest for a meal in the entire book, and Jo kills it again with this one. The only thing you have to chop is a couple of garlic cloves and slice some basil leaves. That alone makes the prep for the soup all of about 3 minutes, less if you use that frozen chopped garlic, it truly is a lifesaver sometimes.
And the grilled cheese strips. Can I just eat those every day!? They are so good and exactly what you want to pair with this soup.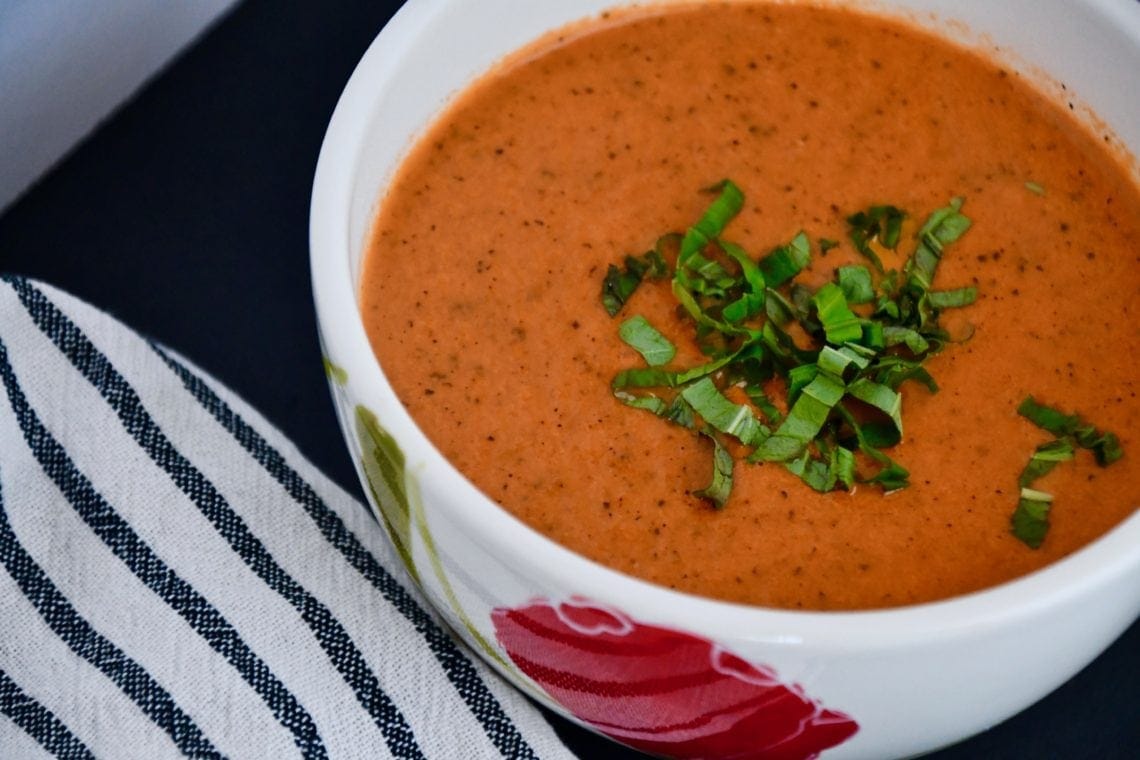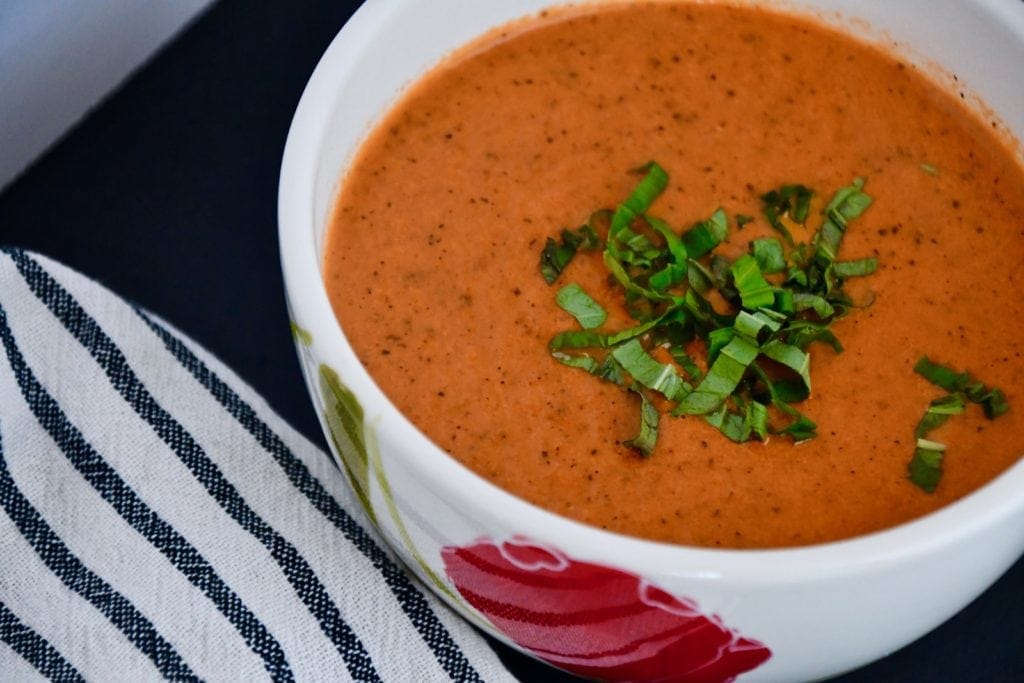 The reaction...
The flavor of this Tomato Basil Soup is through the roof good! It is super classic and paired with a grilled cheese sandwich you'll be flooded with all the good childhood memories. The pairing just makes for super classic feel good food!
The pairing of the grilled cheese strips is just what this soup calls for. Jo makes some other paninis when sharing this recipe on her cooking show, but I am a super fan of the book paring of the grilled cheese strips.
The TIPS...
I have to say that I love the adaptation of using mayonnaise instead of butter to toast the bread on the grilled cheese strips. Jo does this in multiple places in the book and I am completely sold that this is the way I will do it from now on. It gives so much more flavor, and you don't have to wait for the butter to warm up to use it so it doesn't tear up your bread. Try it, I'm sure you will love it. I made this recipe to the T and it came out beautifully.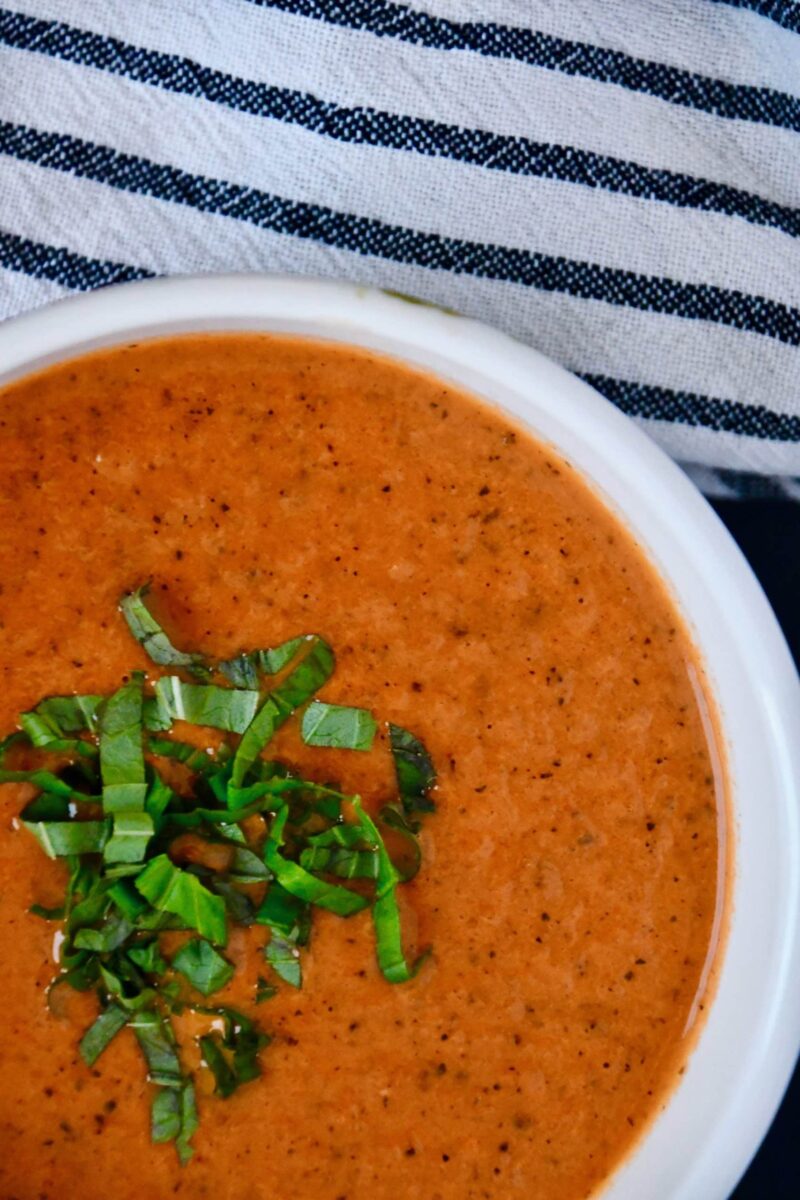 Overall, this is a classic that you can enjoy over and over again. Follow the recipe exactly for a fantastically beautiful meal.
Until next time, Happy Cooking!
Kendell
If you watched Joanna makes this recipe on Season 2, Episode 6 of her new cooking show 'Magnolia Table with Joanna Gaines' you can get the recipe by CLICKING HERE!
read my other reviews of Season 3 Episode 6 here...
Brick Panini's (coming soon)
Did you make this recipe? Let me know by leaving a review or comment! And be sure to sign up for my newsletter, and follow along on Instagram, Pinterest, and Facebook!