Today I have 3 recipes from Joanna Gaines's new Magnolia Table Cookbook Vol.2 up for review. I am lumping these together with the Steak Tacos because they go so well together! As a unit, they create a well-balanced dinner plate and will have you feeling like your running a Mexican restaurant at home.
If you still need your own copy of the new cookbook, grab your copy of Magnolia Table Cookbook Volume 2 HERE!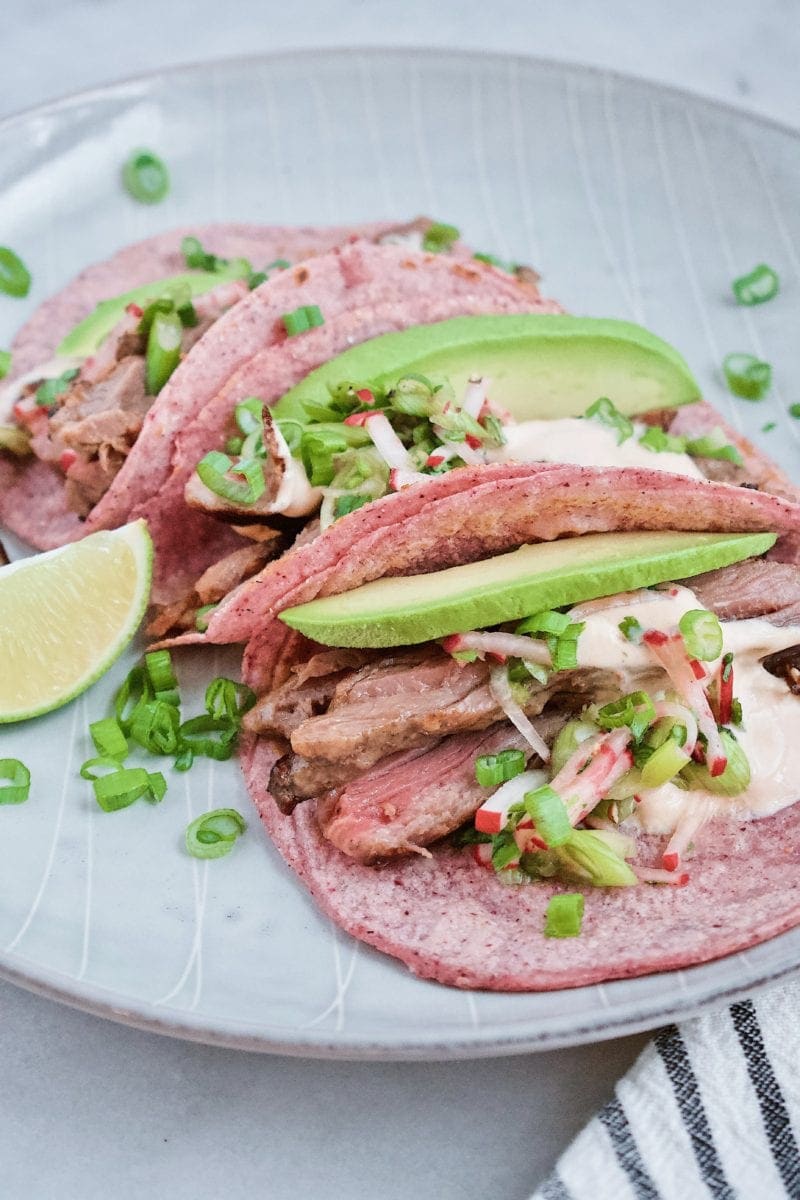 The review...
Ok, I am going to be honest here and tell you, even for a professional Chef, who cooks dinner at home EVERY DAY, if you take on all of this at once, it is A LOT! If I were you I would reserve this for a weekend day that you plan on spending at home and break the work up into chunks.
If you want to make the tortillas fresh and not use store-bought, give yourself some time early in the day to knock them out and then rewarm them later. You can also make the sauce for the tacos ahead of time, even a day or two early.
Then get your meat marinated and while it is cooking you can make the fresh radish salad to go on top. I cooked mine on a plancha griddle in the house but you could totally grill it if you wanted to.
When it comes to the rice, this is something you could make a little ahead of time too. It will hold well on the stove, and it has enough butter in it that it would never think of sticking together!
The reaction...
I made my tortillas with blue cornmeal for a little added fun and I LOVED them! I have made flour tortillas before but never attempted corn, and I think I am in love with the process. It takes a little time, but it is completely worth it.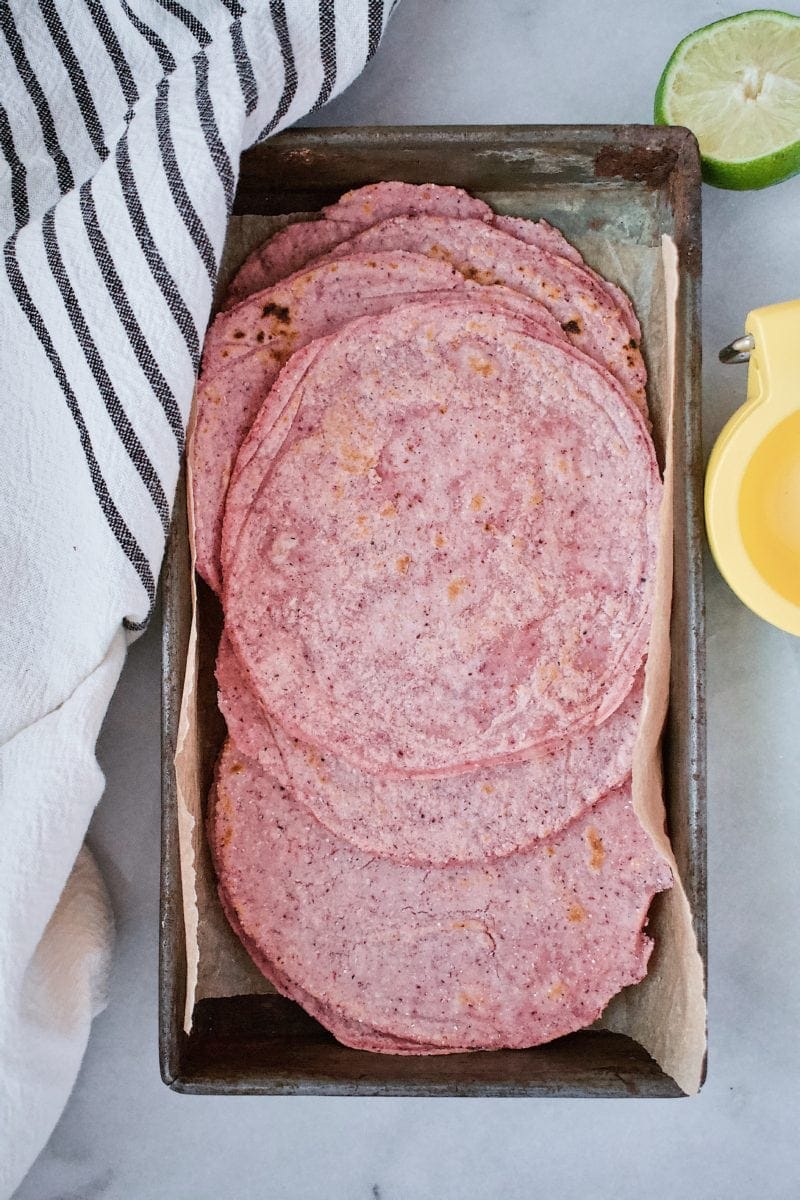 I can never find a soft corn tortilla for purchase and I am now convinced this is the way to go.
The rice is AMAZING and as I said before, with all that butter in it, it takes a whole stick by the time you're done, why would you expect any less!?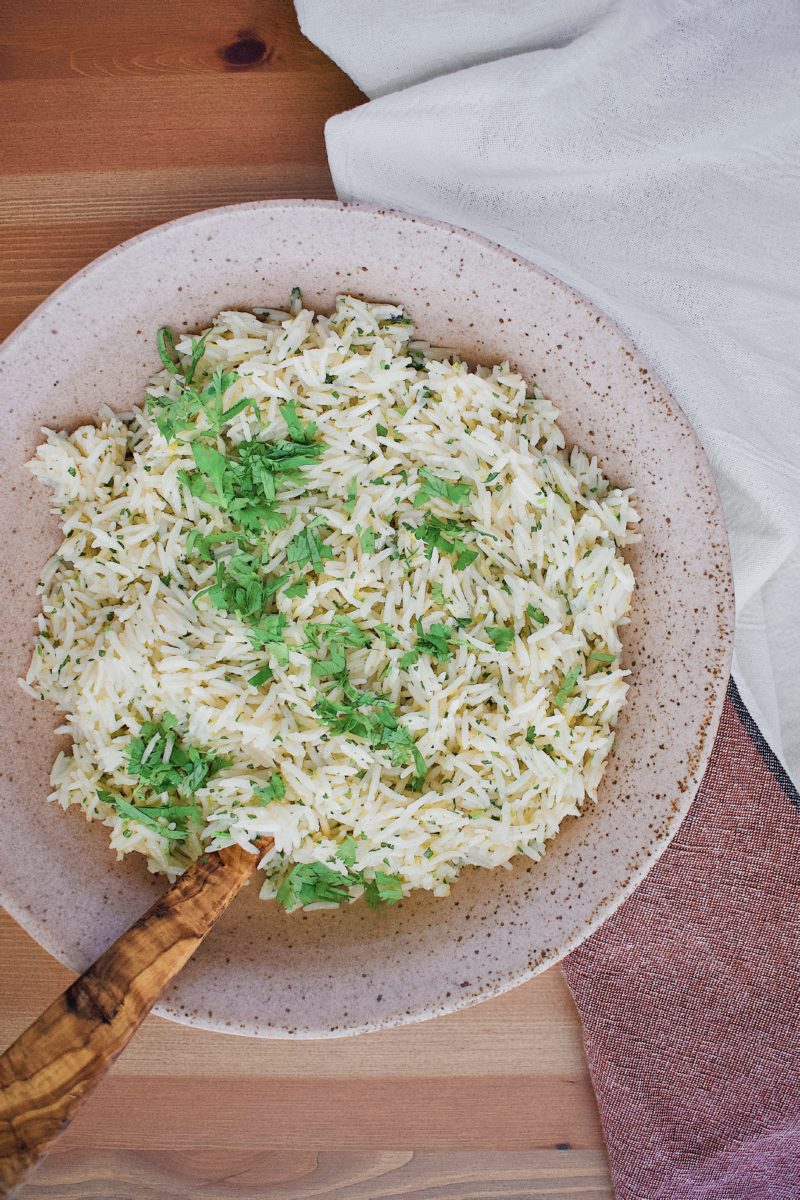 The Steak Tacos, mainly the steak and the sauce and salad, were OK. I guess I am a bit of a purist, and I don't know if there was just too much going on, but I didn't get a cohesive bite out of them. The flavor of the crema and the radish salad was competing for attention and everything needed a little more lime.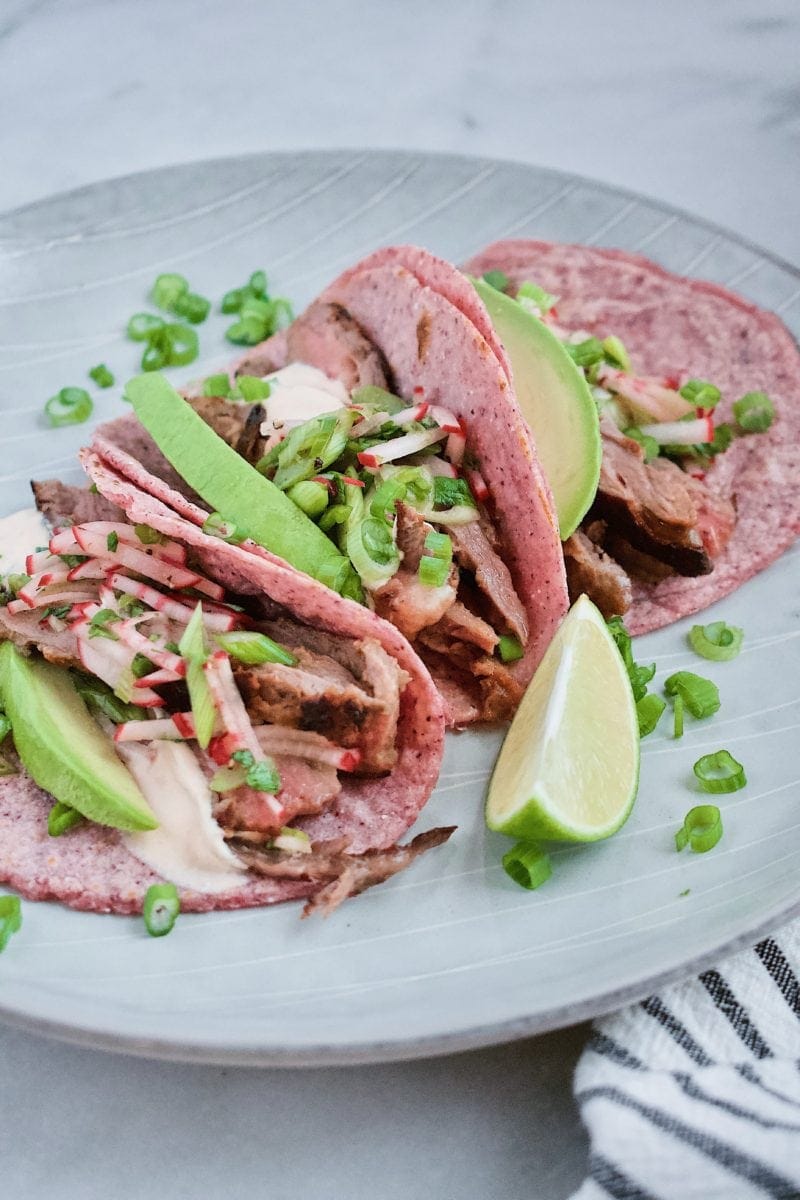 I think I would have liked it just simply the steak with the crema and a little cheese or no crema and the salad on top, more street taco style. Good enough, but I might tweak it in the end.
The TIPS...
Make the tortillas ahead of time, you can even make them a day or two before if you want and warm them when ready to eat.
The rice will hold for 1-2 hrs on the stove in a covered pot. Start that first and let it hang out until you're ready to eat.
Season your steak a little heavier than suggested. That's my opinion, but I think it just needed a little more. And maybe choose one topping or the other...everything just got a little lost when you ate it.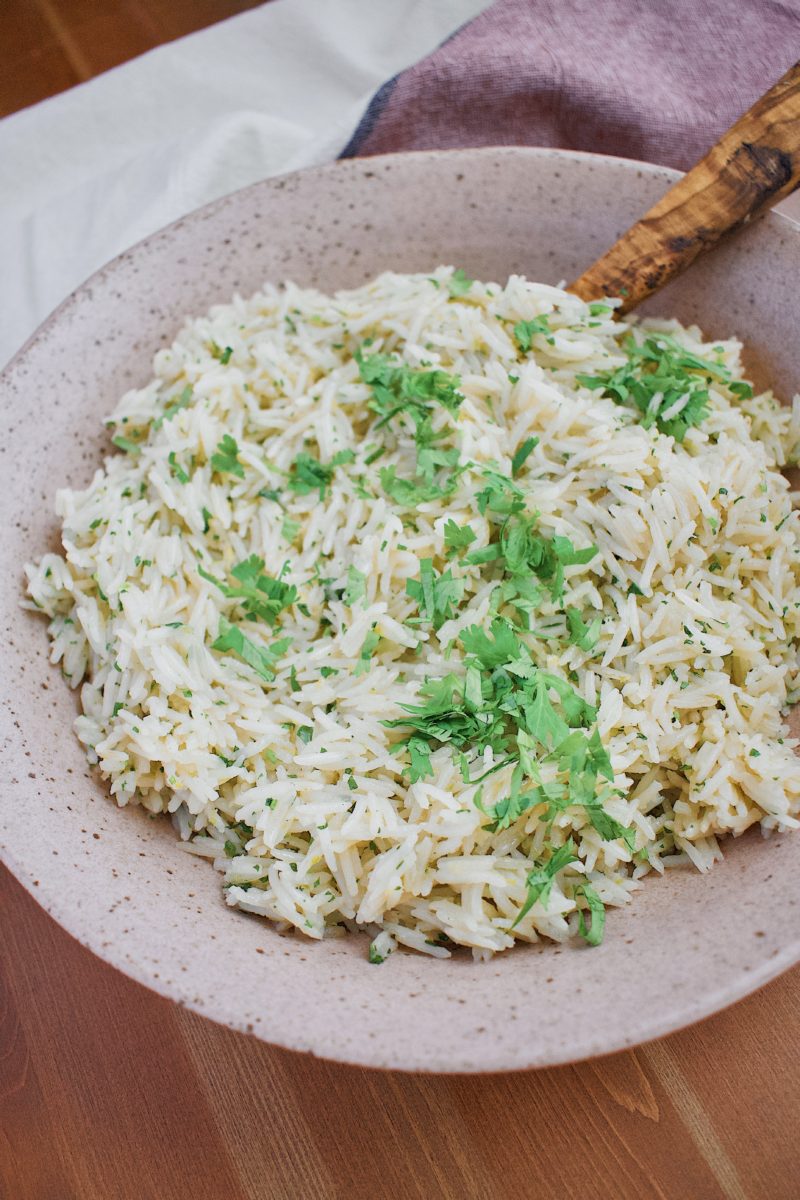 Overall, I think I am a homemade corn tortilla convert, the Steak Tacos - meat and toppings need some work, and there isn't anything to not love about that rice!
Until next time, Happy Cooking!
Kendell
If you watched Joanna makes this recipe on Season 2, Episode 4 of her new cooking show 'Magnolia Table with Joanna Gaines' you can get the recipe by CLICKING HERE, she shared it on her blog so you can make it at home!
read my other reviews of s2 episode 4 here...
Fresh Tomato Salsa and Guacamole
If you watched Joanna makes the taco recipe on Season 3, Episode 2 of her new cooking show 'Magnolia Table with Joanna Gaines' you can get the recipe by CLICKING HERE, she shared it on her blog so you can make it at home!
read my other reviews of season 3 episode 2 here...
Street Corn (coming soon)
Mango Avocado Salad (coming soon)
Crispy Saffron Rice (coming soon)
Churros (coming soon)
Did you make this recipe? Let me know by leaving a review or comment! And be sure to sign up for my newsletter, and follow along on Instagram, Pinterest, and Facebook!