I have tweaked this recipe for years to achieve that perfect, restaurant-style Classic Caesar Salad, and I have finally achieved it! My family didn't eat out much growing up, but when we did get to I always ordered a caesar salad. This one evokes those memories and is SOOO good to boot!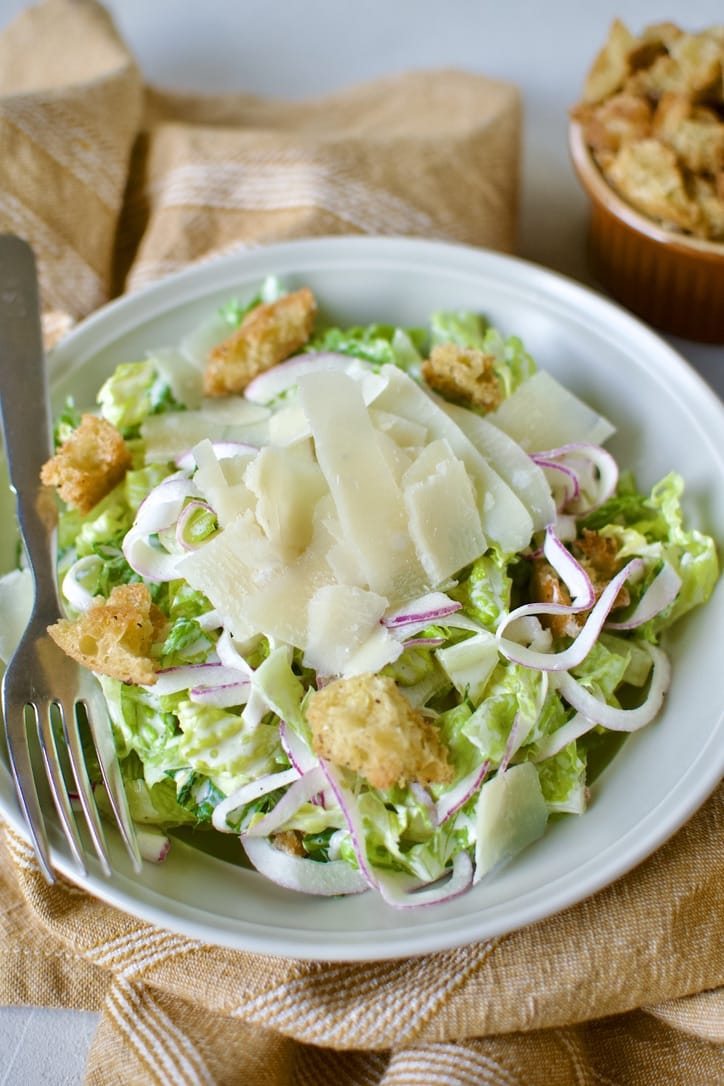 It's the super quick, homemade croutons and the finely shaved red onions that really make it for me. And just the right dressing, creamy, no anchovy caesar dressing that makes everyone happy.
Jump to:
Ingredients
The first thing you need is my Creamy Caesar Dressing, whip it up early in the day or days before. It keeps for about a week in the fridge. You can also make the croutons early on, up to 2 days before. They keep really well in an airtight container.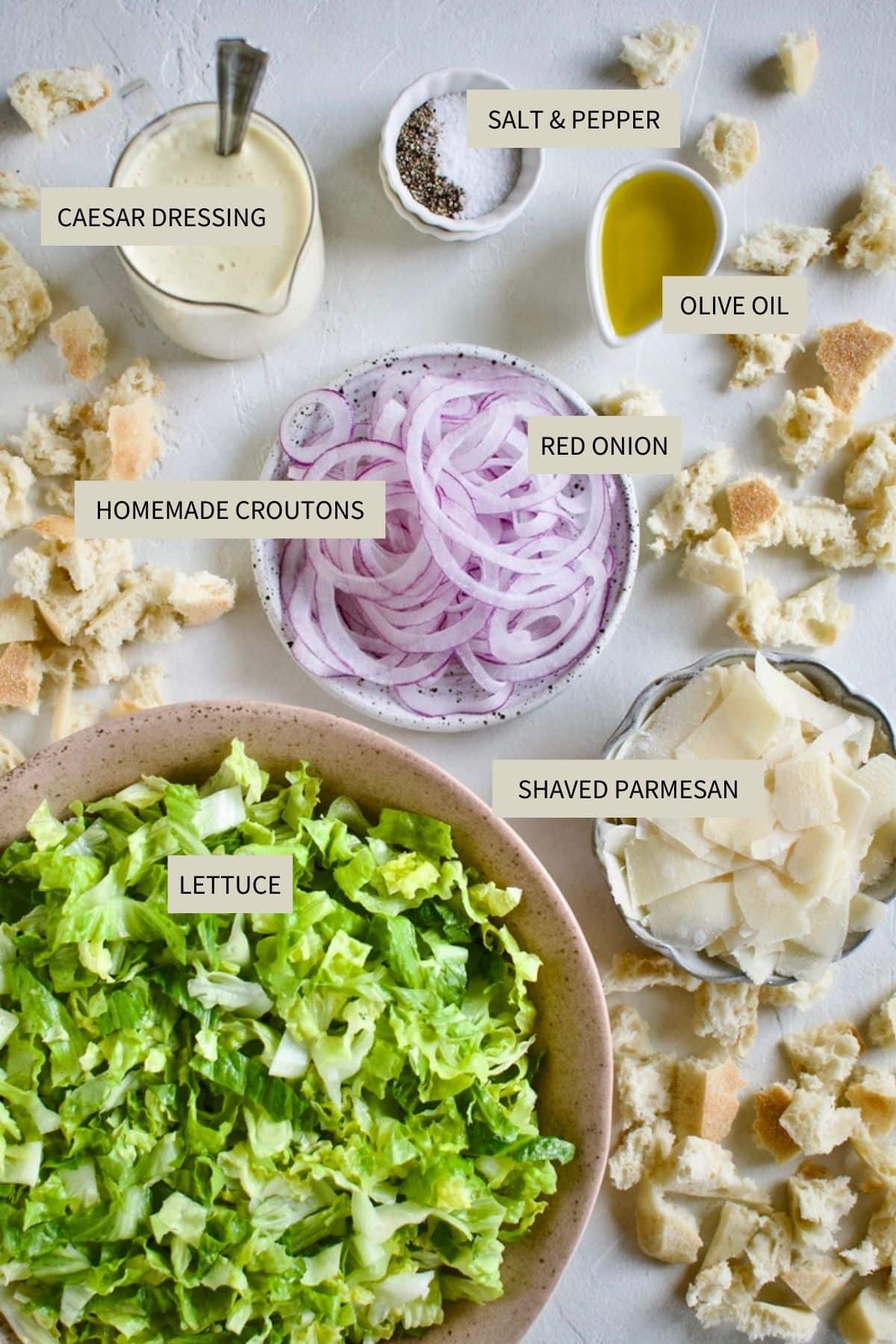 Get all the veg prep, dressing, and croutons out of the way, then you can whip up your salad at any moment.
Use the JUMP TO RECIPE button at the top of the post, or scroll to the bottom of the post to see the full recipe card with ingredient measurements and instructions.
Method
The first thing I do is make the croutons. They only take 5 minutes to whip up and are totally worth the work. It really isn't work, and the flavor is amazing!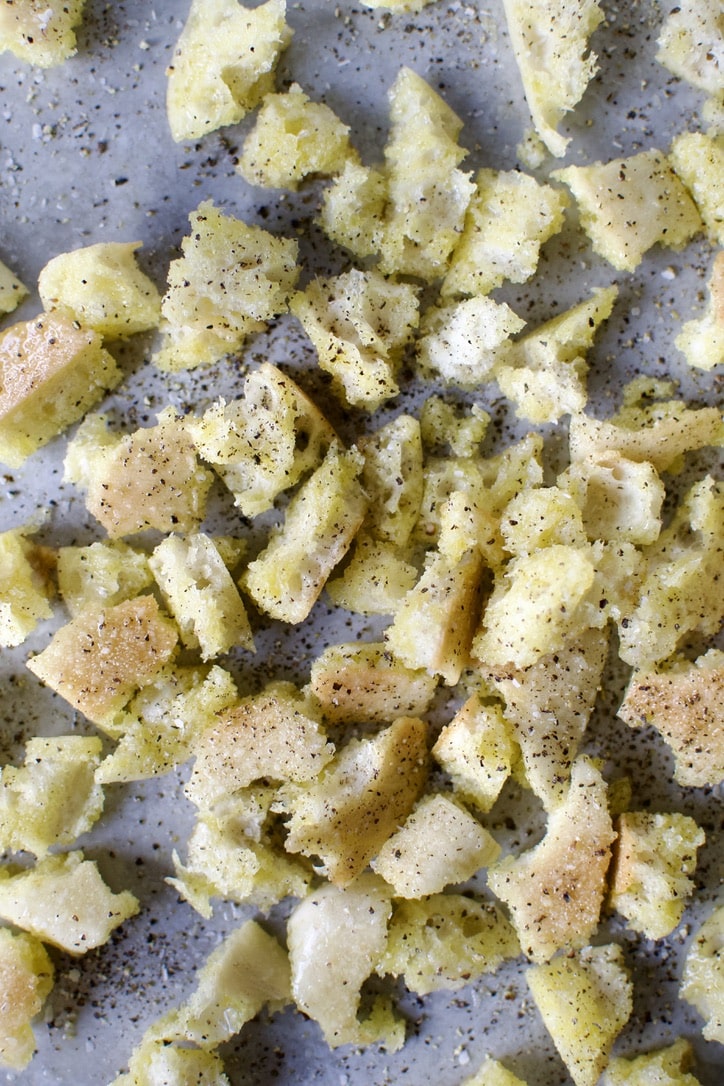 Then add the remaining ingredients into a bowl and mix up the salad. I like to toss it all together to really get the dressing on all of the lettuce. I also like a few cracks of black pepper too.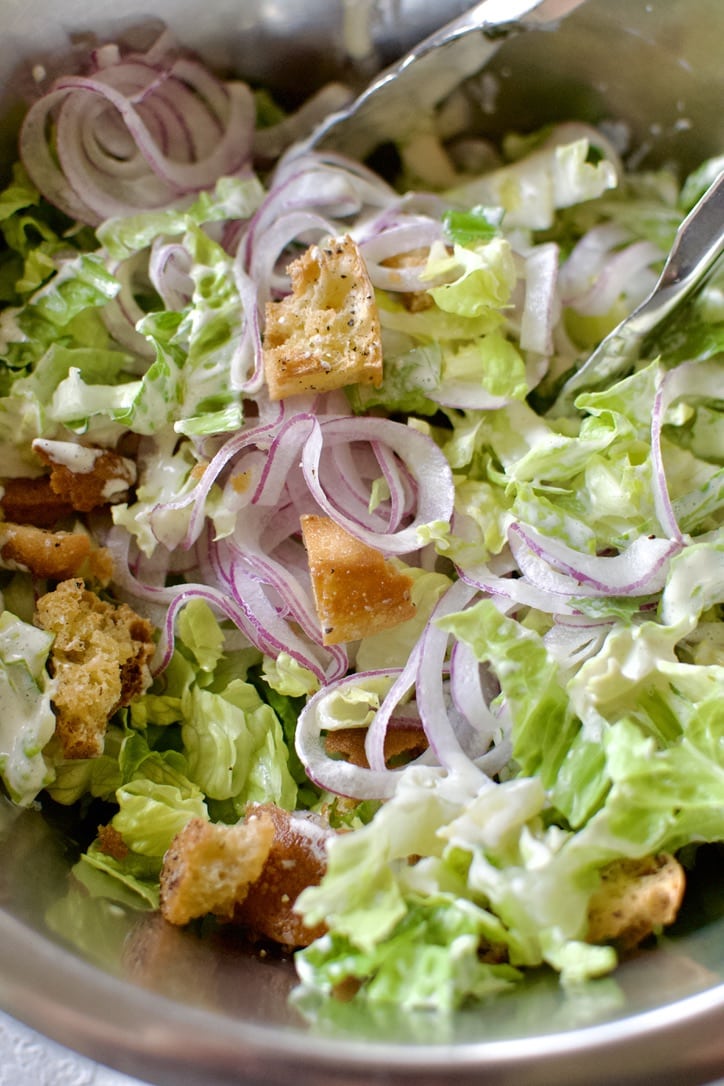 Serve the salad up in bowls and top with more croutons and some of the shaved parmesan cheese.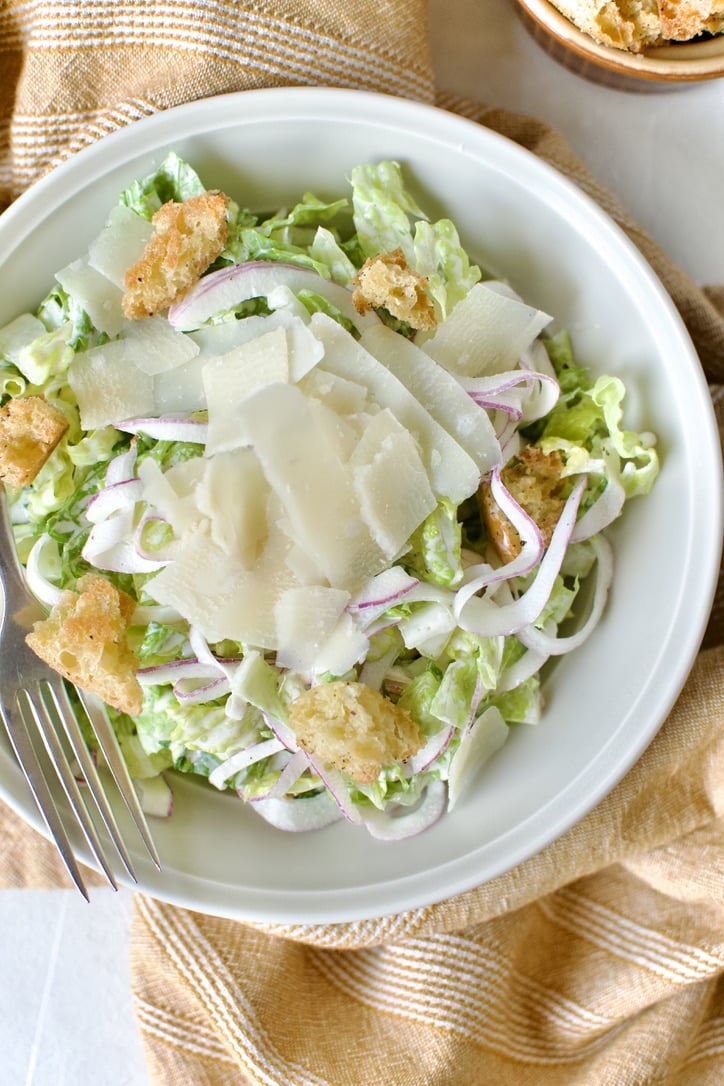 Notes & Tips
The key to making this salad easy to whip up at dinner time is prepping all the components ahead of time.
I use a mandoline to shave the red onion super thin, it's just so much more enjoyable to eat when it is paper-thin.
Shave a wedge of parmesan with a vegetable peeler to get those nice fancy shreds and not spent the extra money on it at the grocery store.
Romaine is the classic lettuce for this salad. But I like to cut it nice and thin, almost shaved. It makes for a nicer eating experience. Easier to get on the fork.
The homemade croutons are worth it. Don't skimp on them. I like to use a ciabatta roll to make them, they stay soft on the inside and crisp on the outside.
Also, really soak the croutons in olive oil, it gives them so much flavor, the bread should basically be green before baking. It also helps them crisp.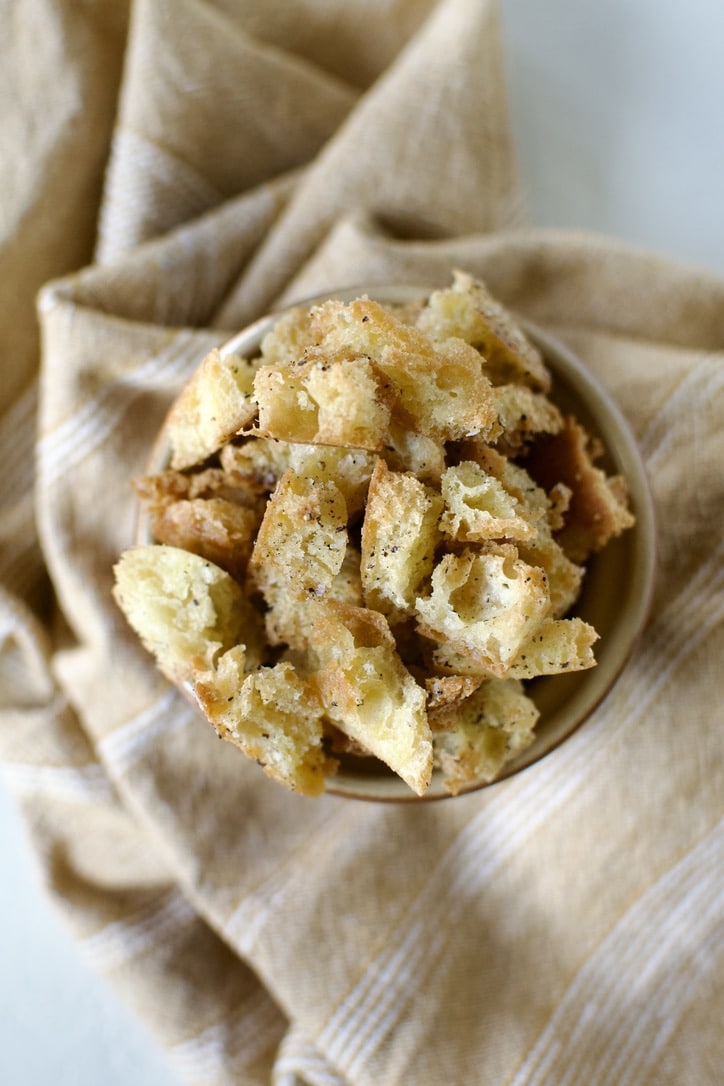 Did you make this recipe? Let me know by leaving a review or comment! And be sure to sign up for my newsletter, and follow along on Instagram, Pinterest, and Facebook!