I really made this Pumpkin Ice Cream as an experiment the first time and kind of just for me and to play. But it came out so stinking delicious that I had to make it again to share with you. And it is even MORE amazing if you use it to smash between two of my Pumpkin Oatmeal Cookies and make ice cream sandwiches out of it.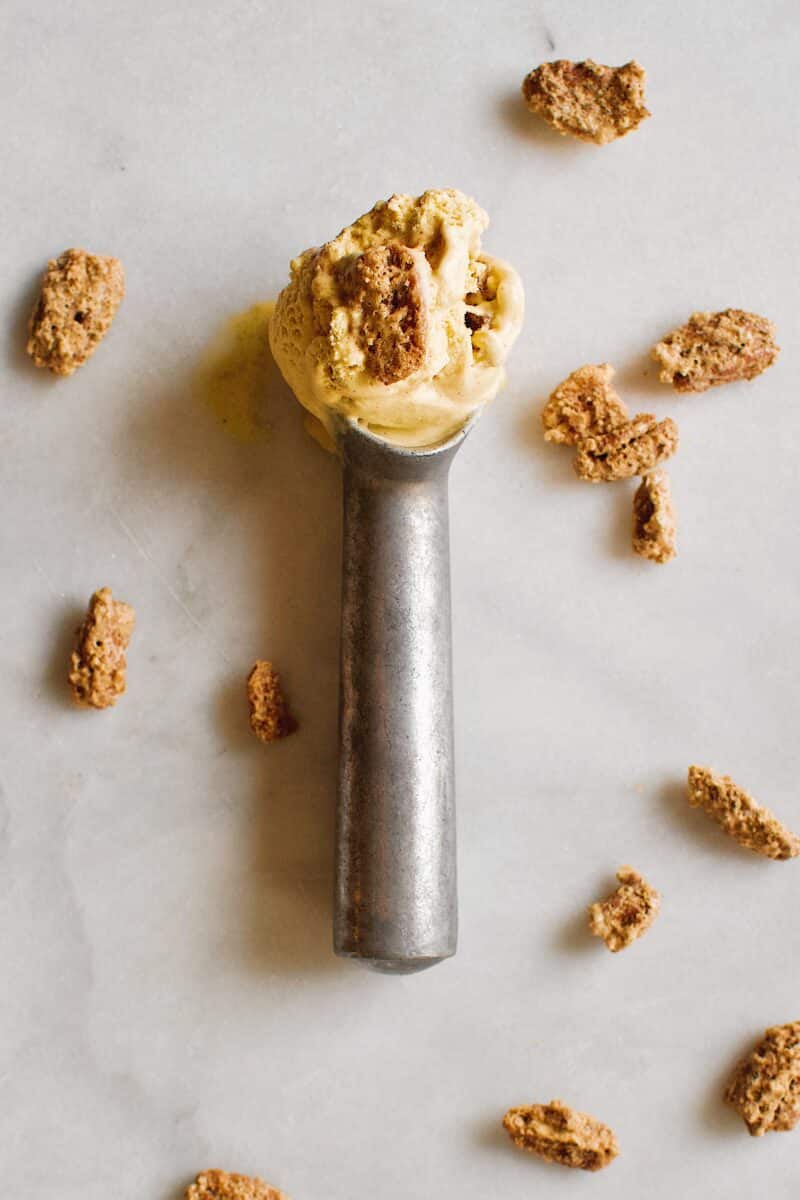 What you need:
When prepping your ingredients, start by making a cornstarch slurry by combining a couple of tablespoons of milk with the cornstarch. Set it aside until needed.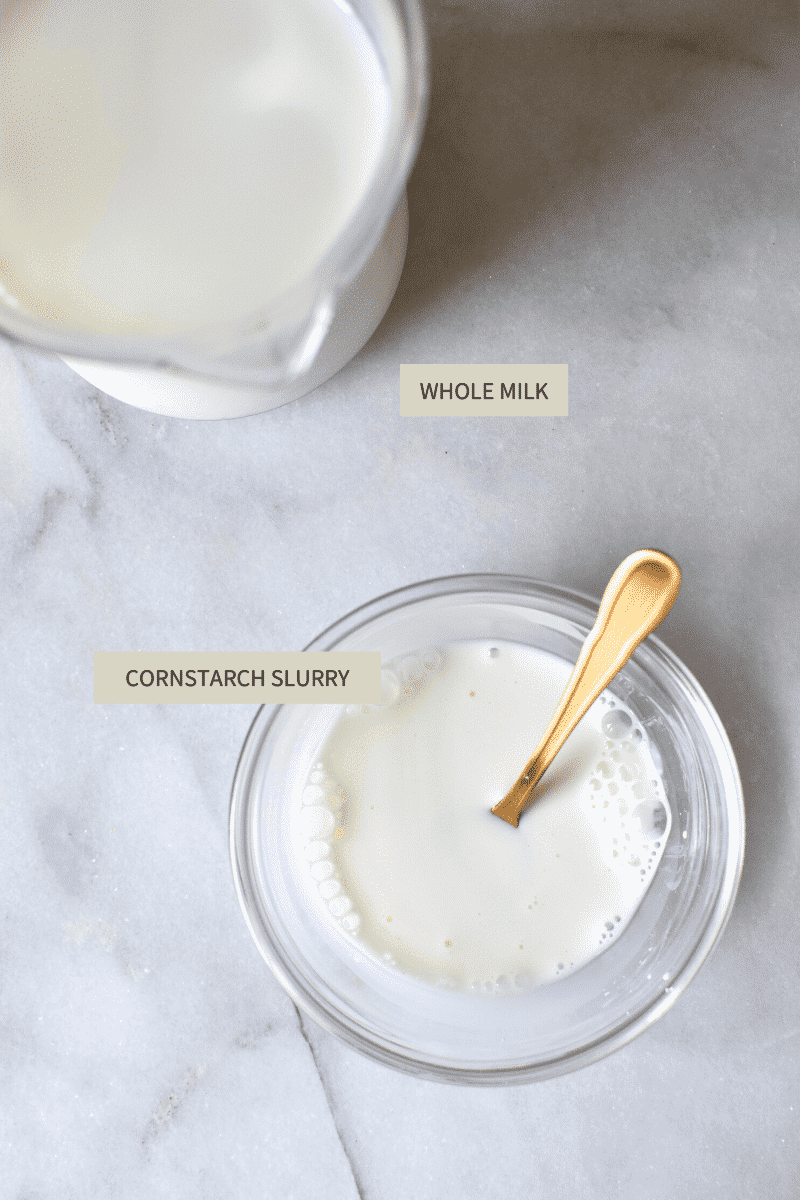 Prepare your other ingredients. Once you start cooking this recipe moves quickly. Here are the ingredients needed to create the ice cream base.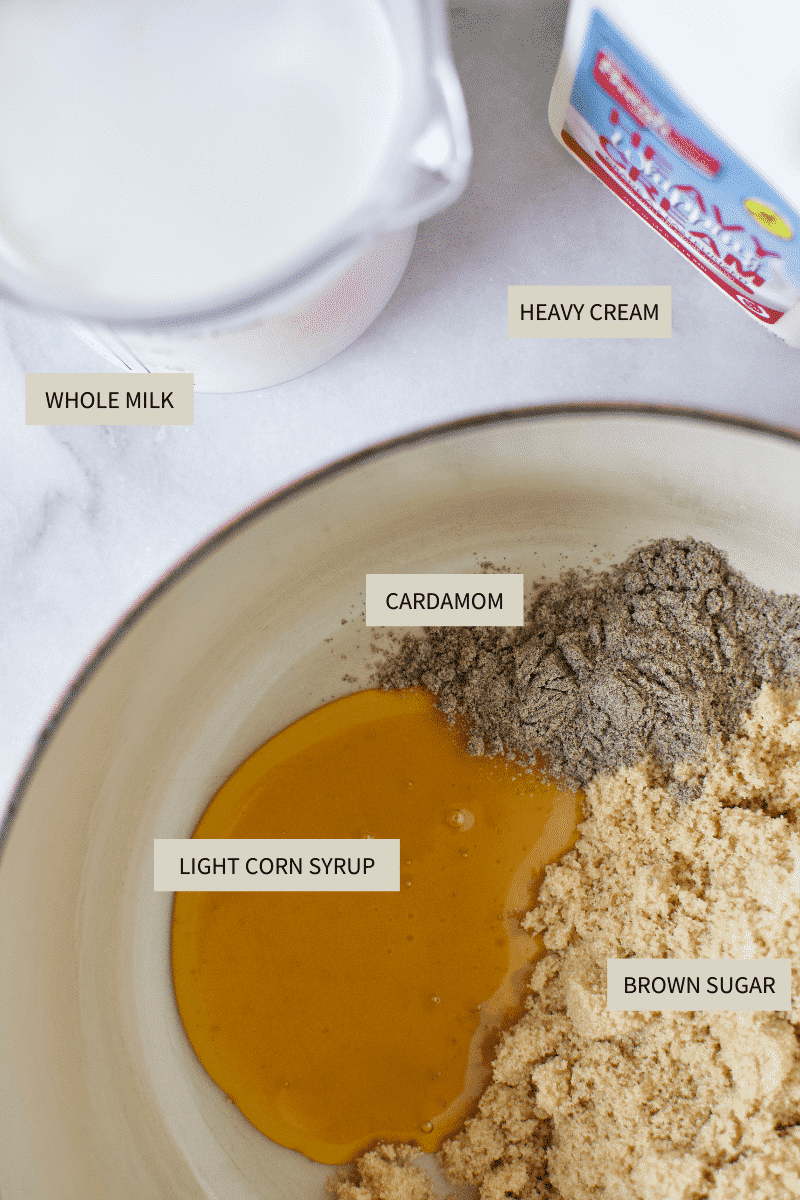 And here are the ingredients you will need to flavor the the ice cream.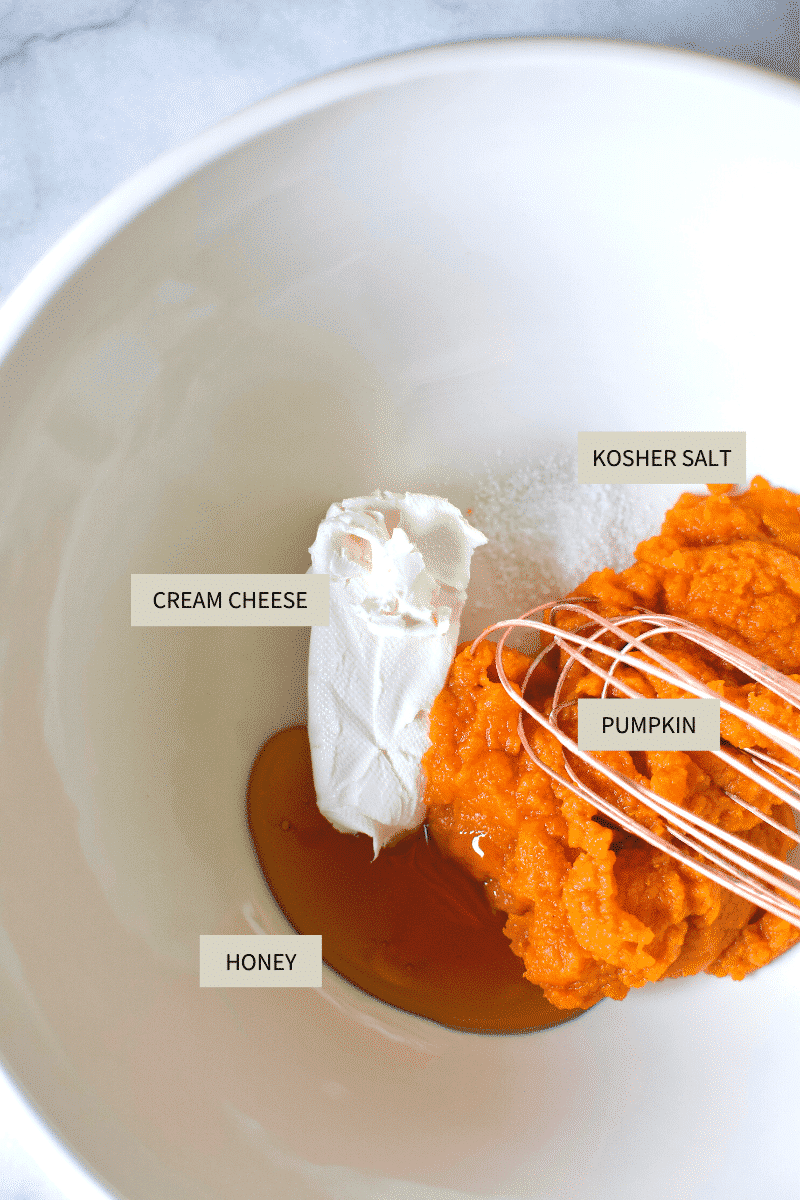 What Is Cardamom?
Cardamom is a spice in the ginger family (Zingiberaceae) recognizable by its trigonal pod husks containing small black seeds. While native to subtropical Asia and a prominent ingredient in Indian cuisine, modern-day cardamom is also produced in Guatemala, Malaysia, and Tanzania. It is sold in whole pods, shelled whole seeds, or in powdered form.
For a more in-depth article on Cardamom, take a look at this highly educational link from Masterclass.
How to make homemade ice cream
First, combine the pumpkin, and cream cheese, and other flavor ingredients in a bowl and whisk to combine.
Then warm the milk and the base ingredients together. Warm just until it comes to a simmer, stirring often so the sugar doesn't burn.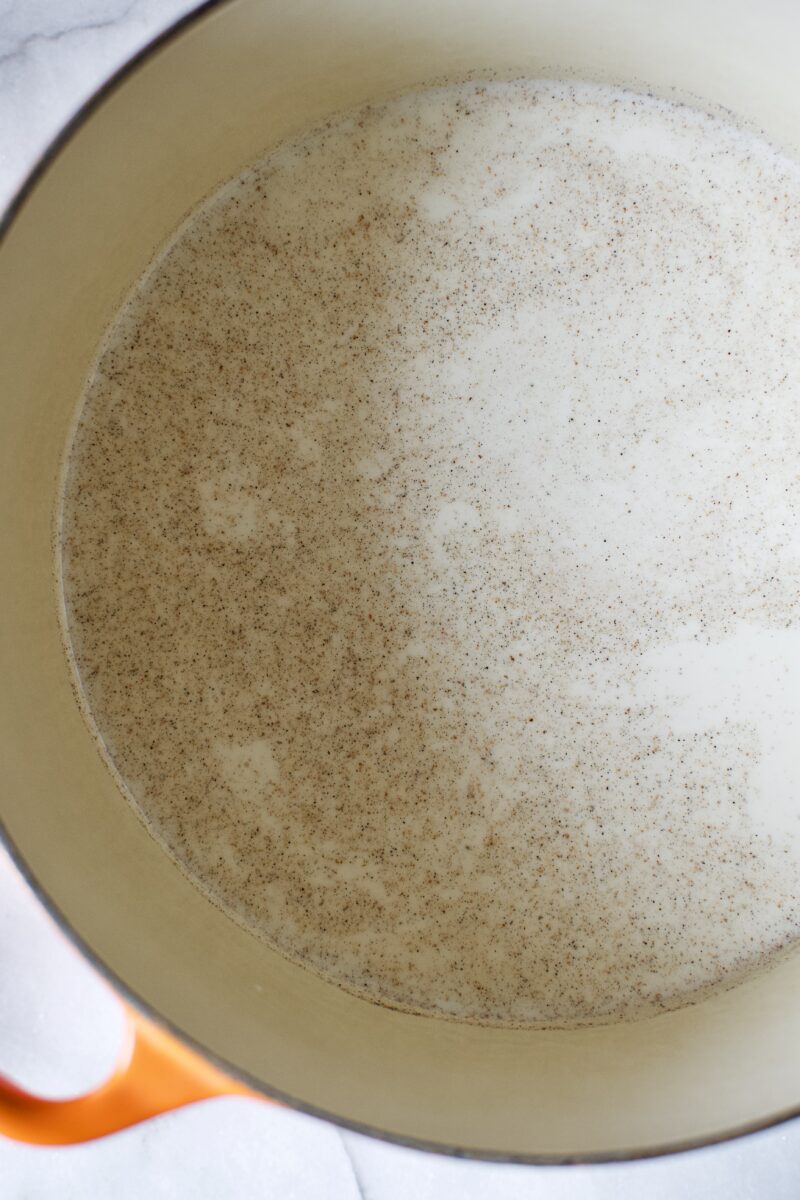 Add the cornstarch slurry to the mixture and simmer until thickened and it sticks the back of a spoon. When it holds a line, it is ready.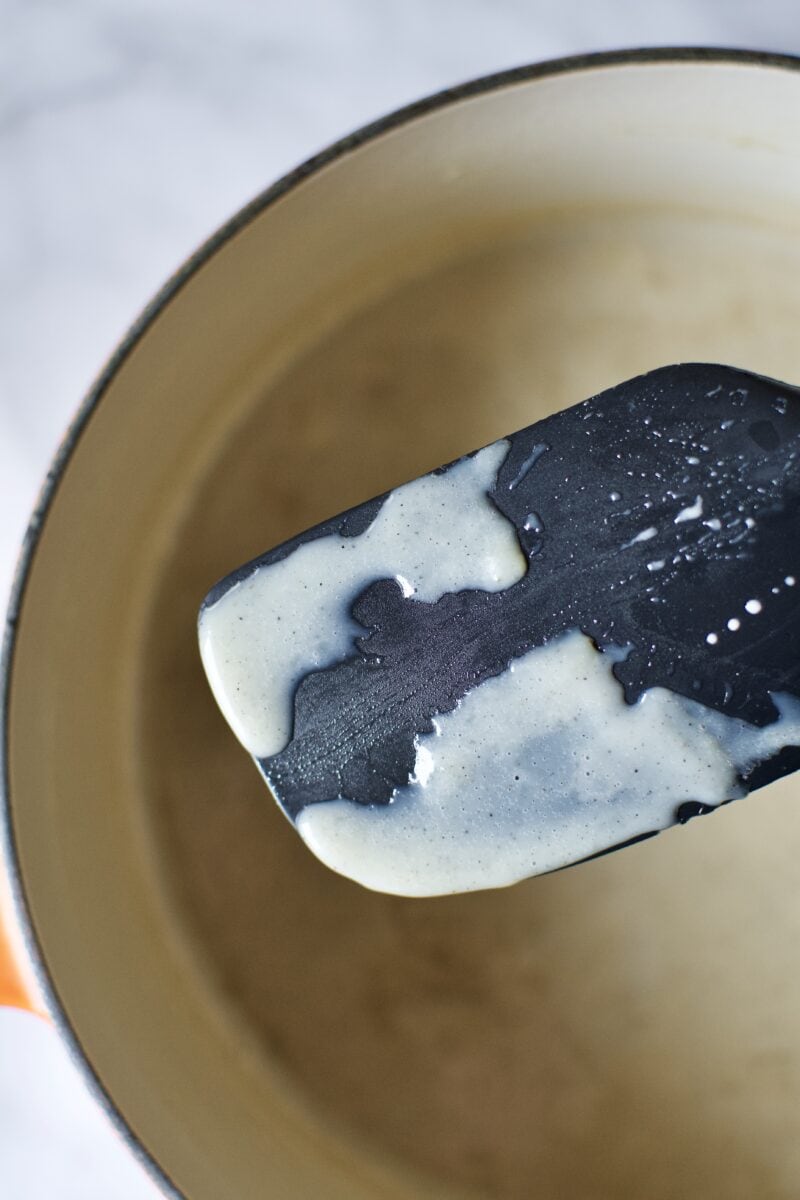 Place the pumpkin mixture and the warm ice cream base in a blender. Blend on low, so you don't impart too much air, until a consistent texture and you no longer see cream cheese pieces.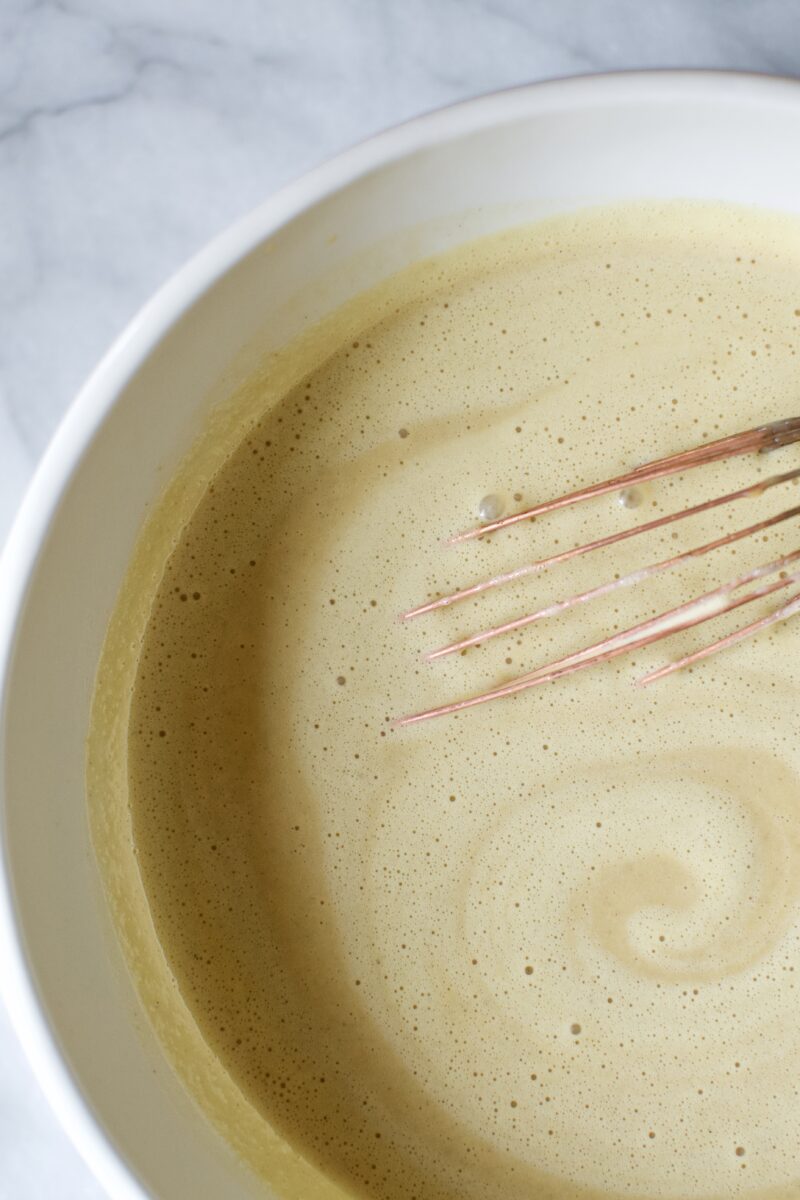 Let the mixture cool completely, overnight is best, and it will allow all the flavors to bloom giving more depth to your ice cream.
Churn in an ice cream maker until firm. When you scoop the ice cream out into your storage container, drop some praline pecans throughout it. Then freeze a minimum of 4 hours in the coldest spot in the freezer.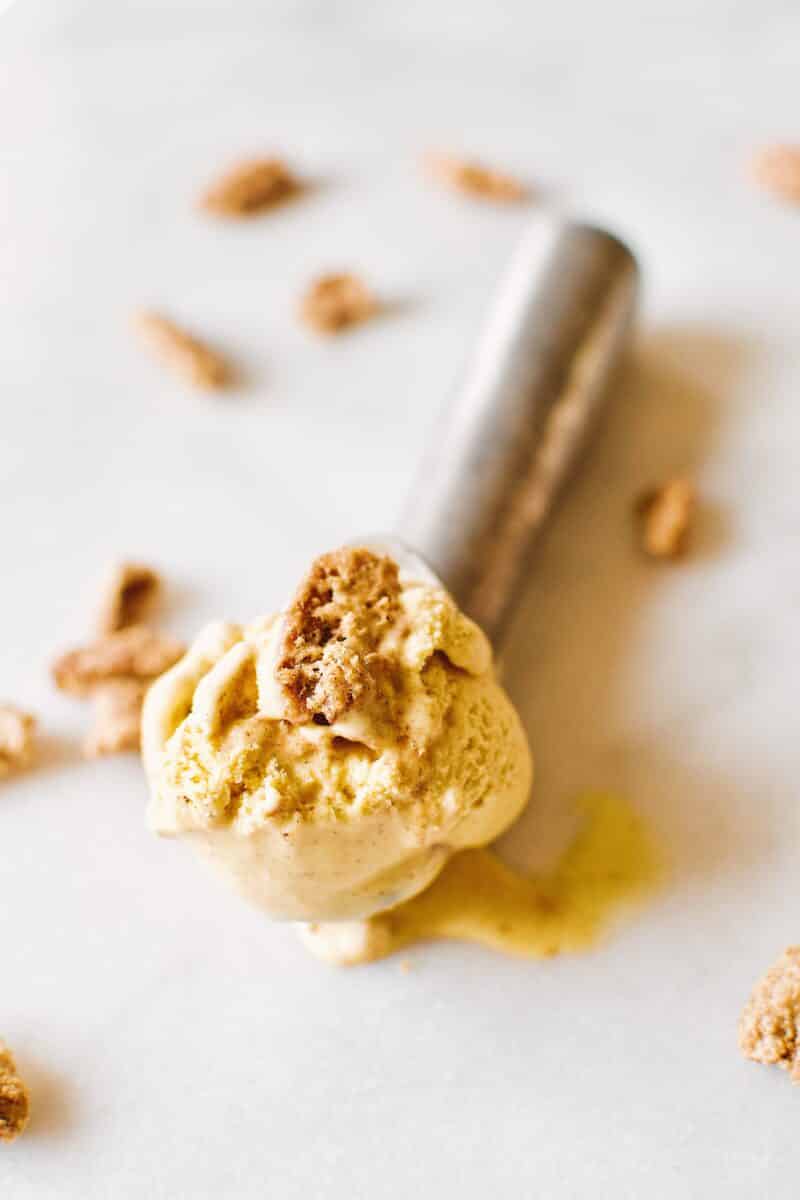 More uses for this Pumpkin Ice Cream:
If you want to use this pumpkin ice cream to make ice cream sandwiches, use my Pumpkin Chocolate Chunk Oatmeal Cookies recipe and sandwich some of this ice cream in between after the ice cream has been churned and in the freezer for 6-8 hours. Then allow the sandwiches to remain frozen for another 6-8 hours before eating so the ice cream can firm up in between the cookies.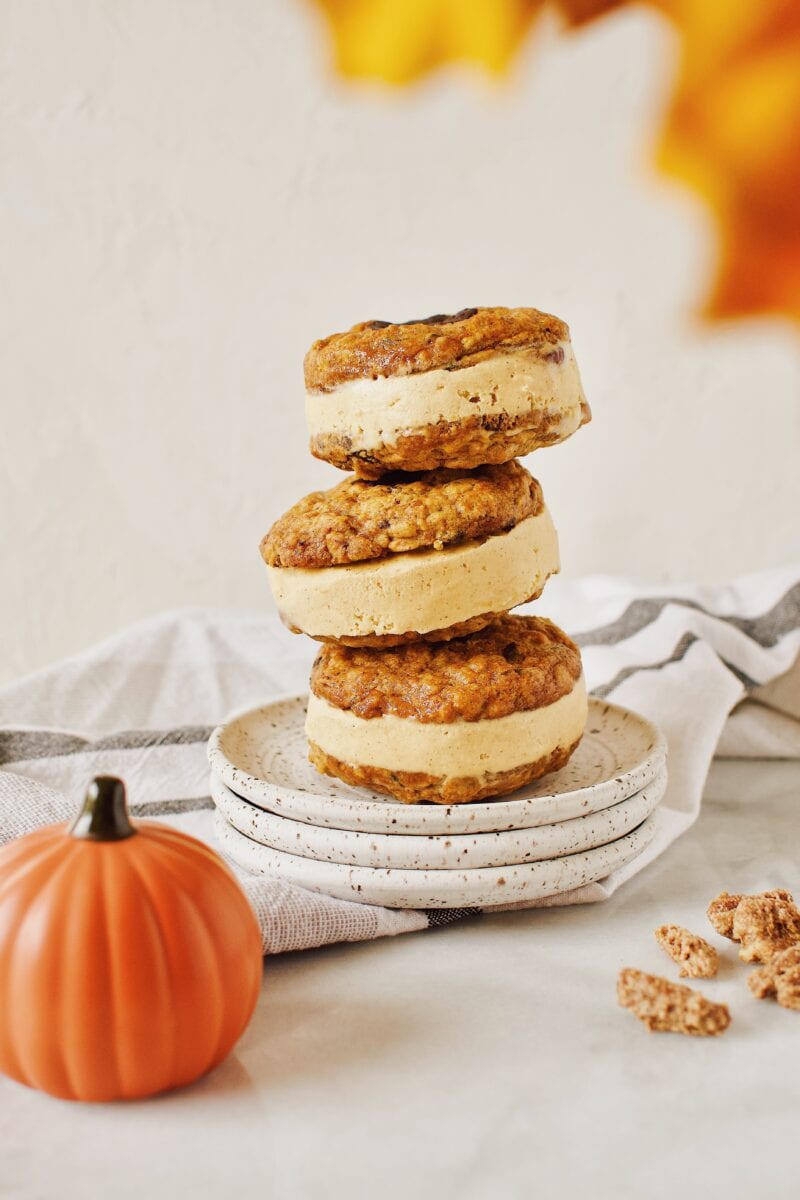 If you like to make your own pumpkin puree, take a look at my How to Roast a Pumpkin tutorial HERE!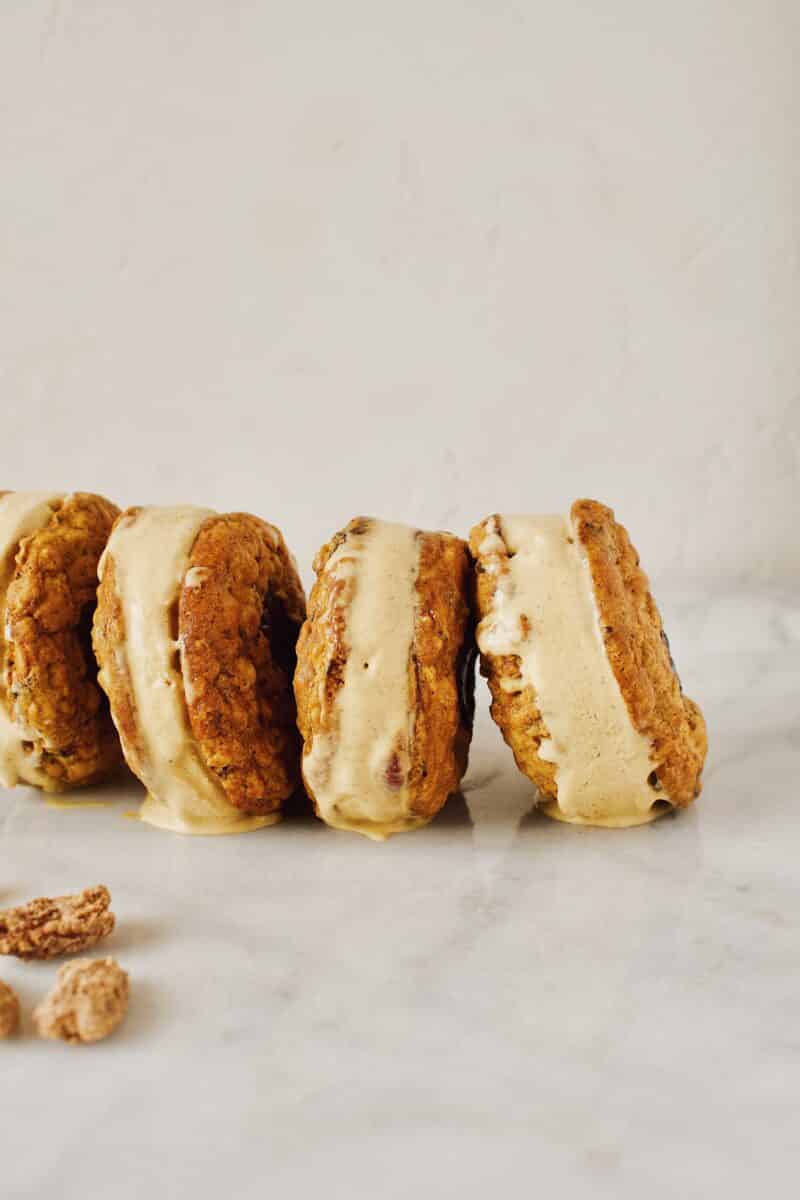 Did you make this recipe? Let me know by leaving a review or comment! And be sure to sign up for my newsletter, and follow along on Instagram, Pinterest, and Facebook.