You just might have to find a good hiding place for these Pumpkin Spice Praline Pecans when you make them, just so you can enjoy them a little longer.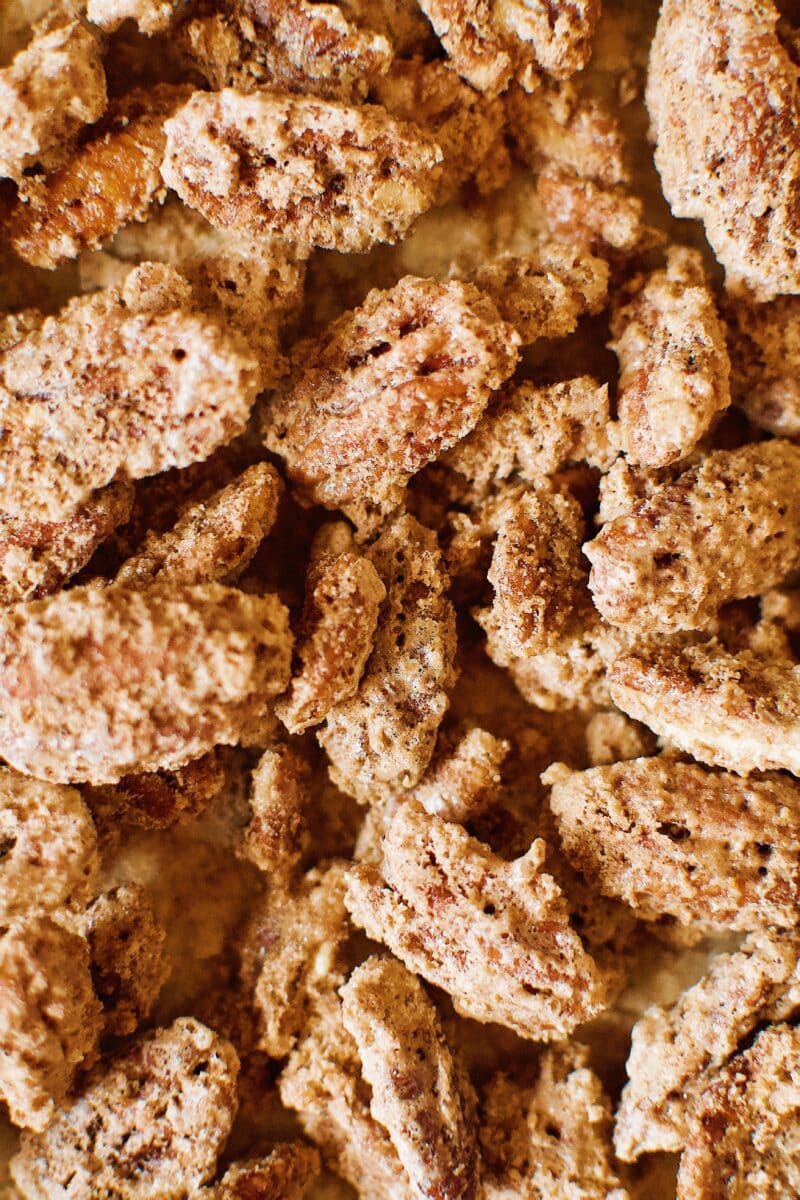 What you need:
If you bake or cook a lot, chances are you have most if not all of these ingredients in you house already, but I am going to start keeping a bulk of pecans on hand so I can whip these up for a healthy-ish snack. I mean, they are covered in sugar, but why not enjoy the benefits of the nuts with some extra flavor on them?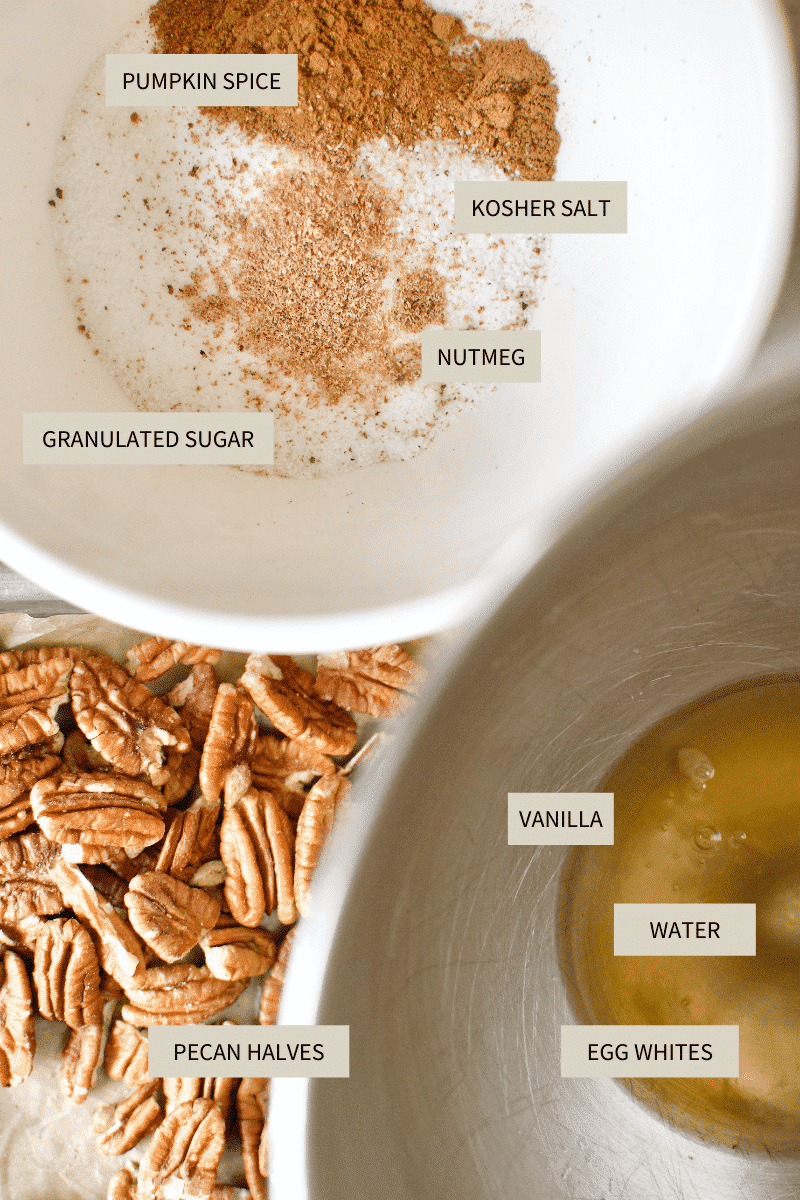 What is also great about this recipe is that you could really flavor them any way you like. I am thinking a gingerbread pecan is going to be needed very soon too!
How to:
As I mentioned above, this recipe really couldn't be easier. You don't even really have to use the stand mixer, it just makes it happen in about 30 seconds, opposed to 2 minutes, not really a game changer. But since my mixer is usually on my counter anyway, I used it!
First, whip your egg whites, water, and vanilla until the eggs become foamy. This can totally be done by hand, but they mixer does in in like 30 seconds.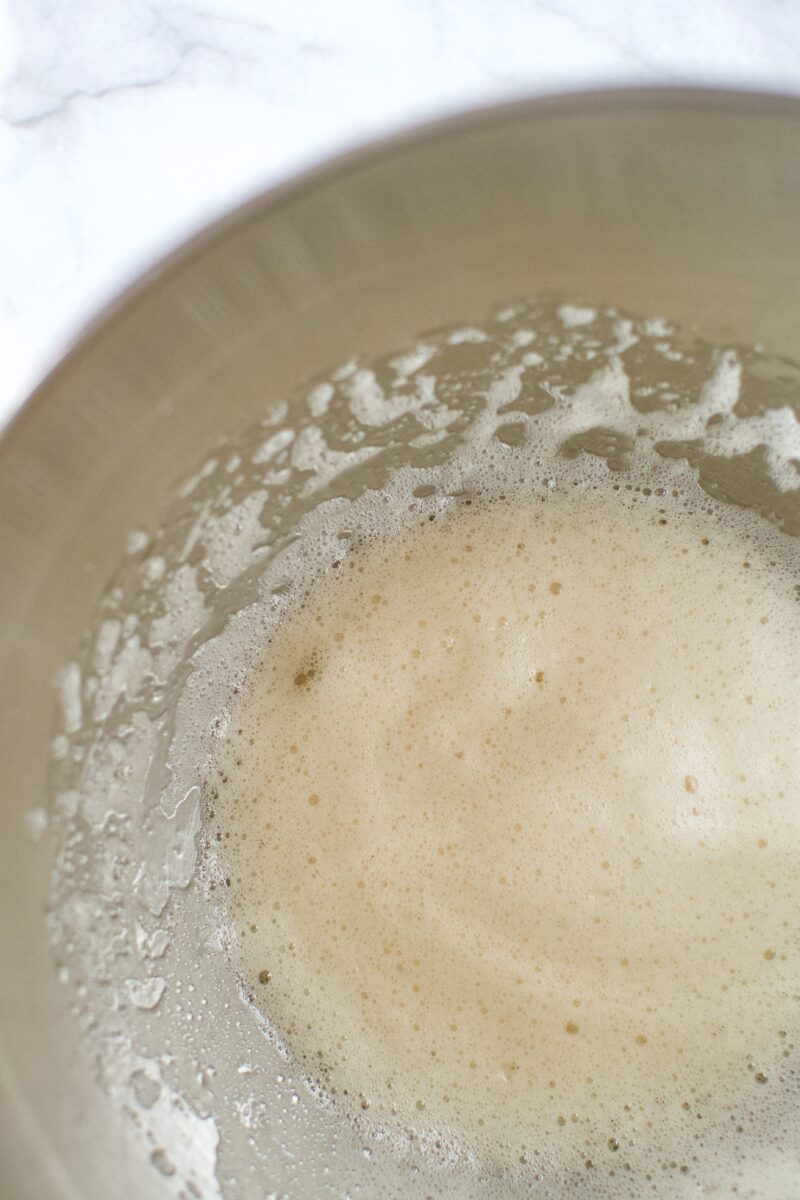 Then toss in your pecan halves and coat them with the egg white mixture.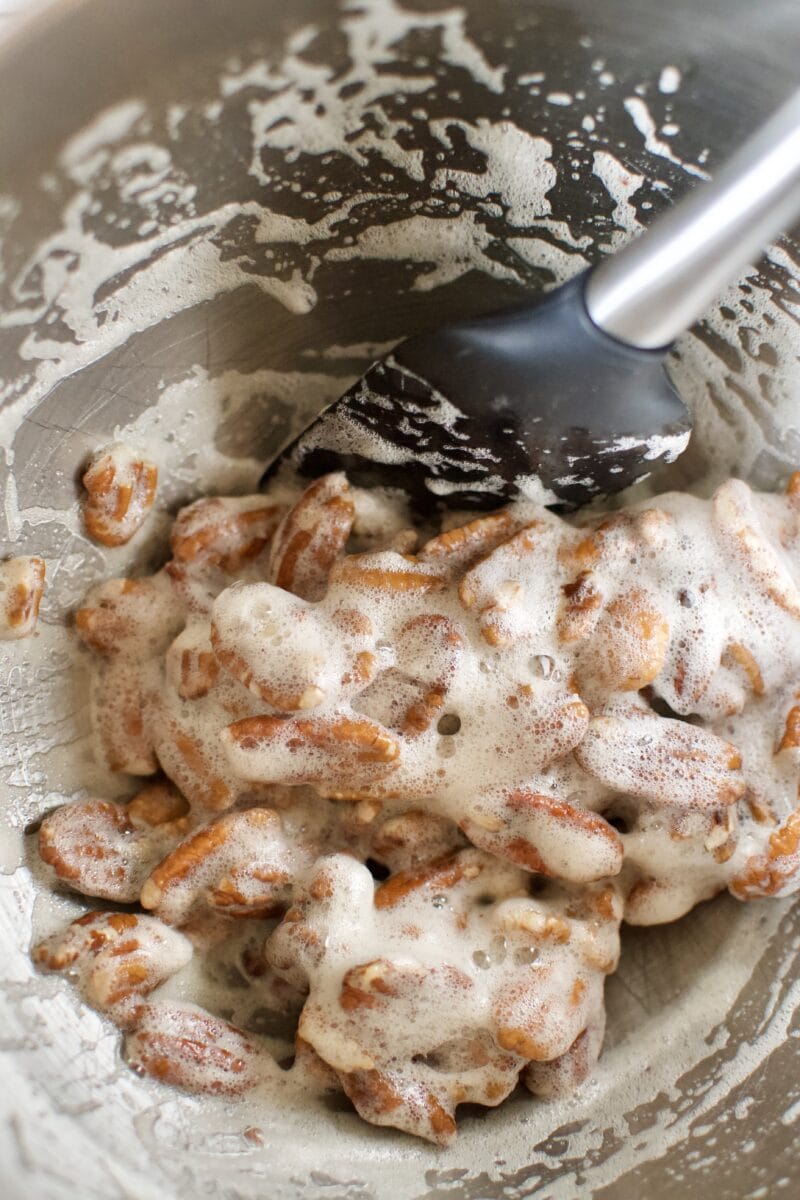 Then add in the sugar, salt, and spices.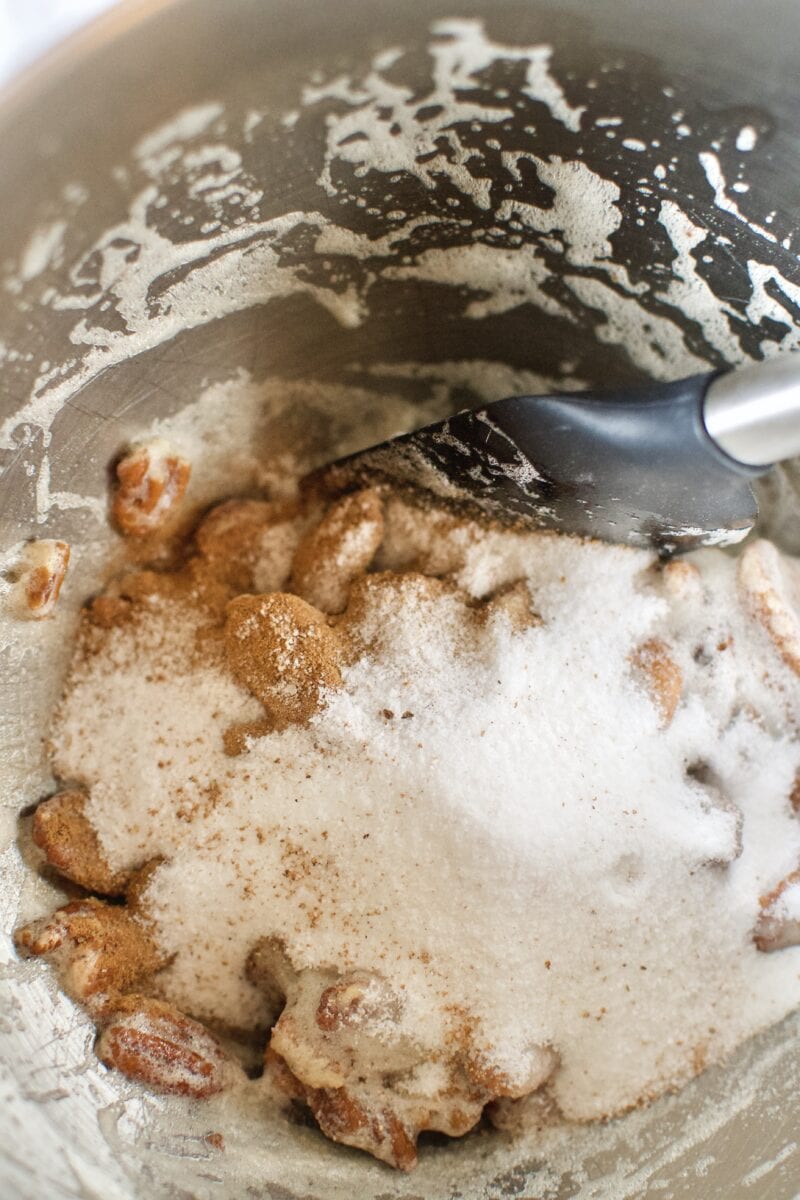 Toss everything together and spread it out on a parchment lined sheet pan.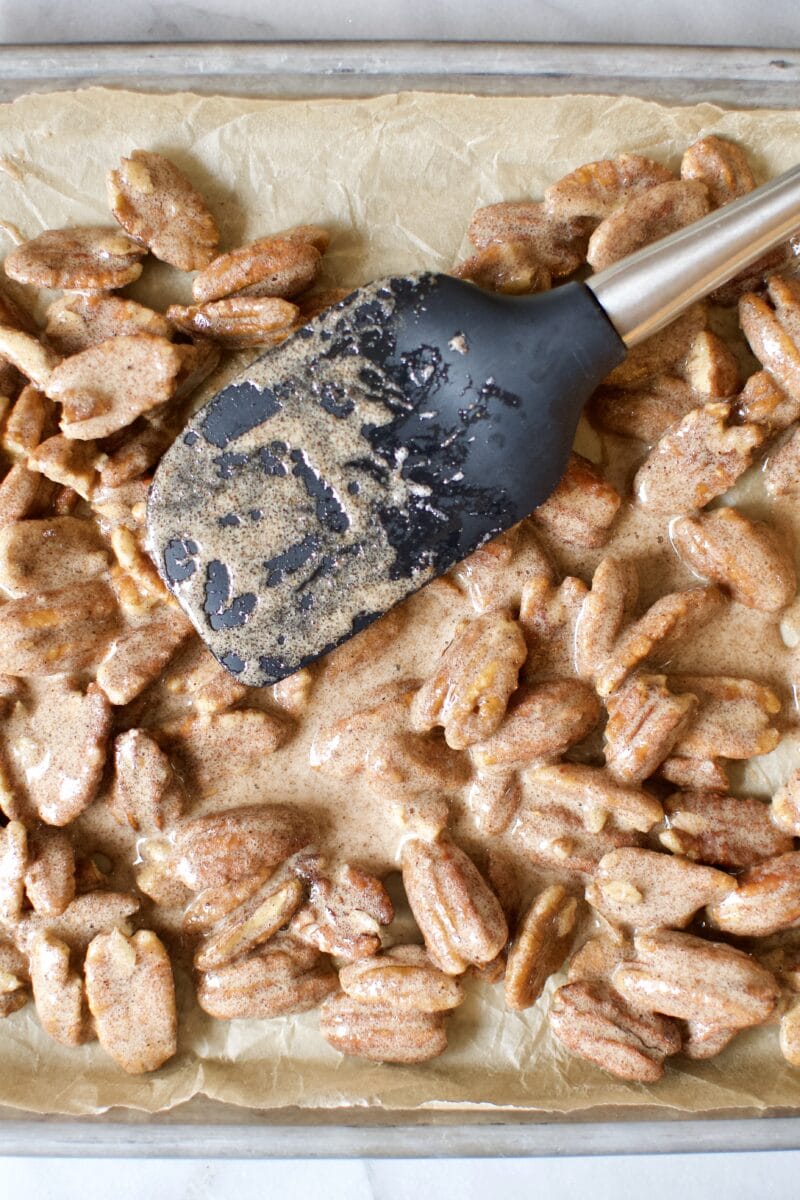 Bake the pecans at 250˚F for 1 hour, stirring every 15 minutes until the coating has crusted to the outside of the pecans. And voila, you have the most beautiful Pumpkin Spice Praline Pecans you could ever want!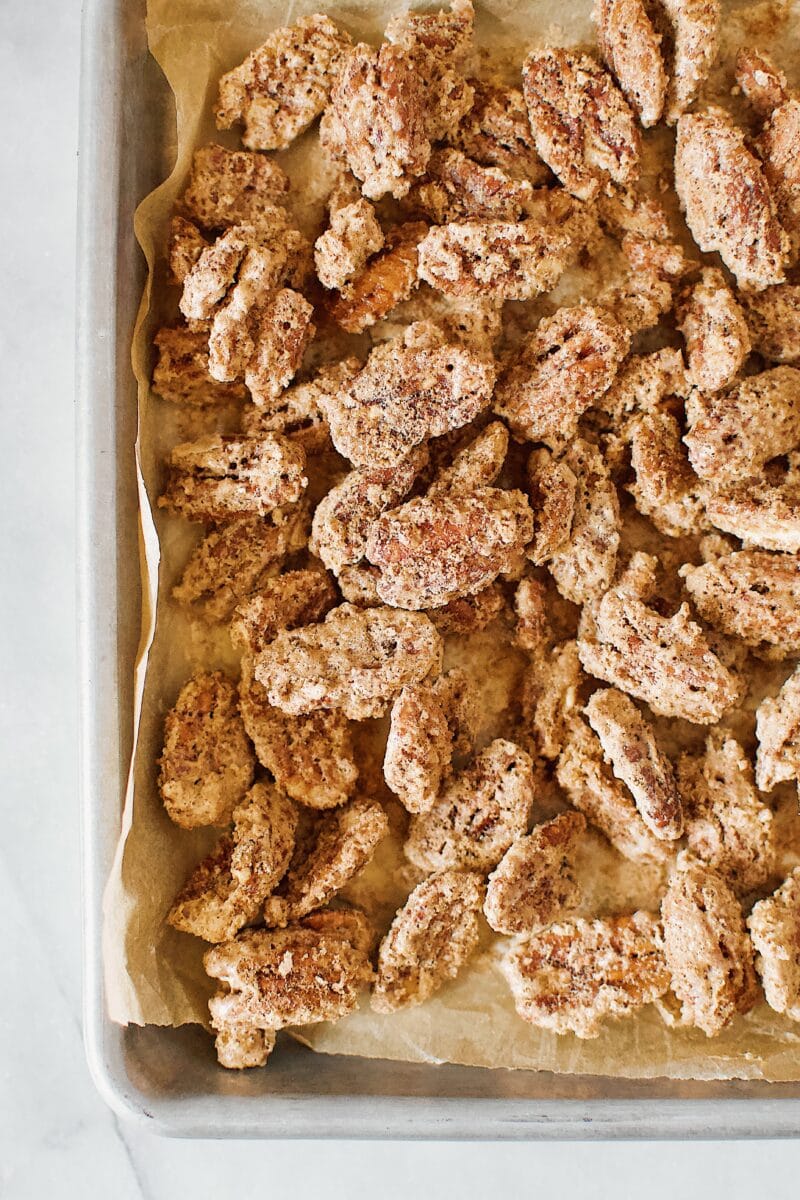 This recipe is so simple, and works absolutely perfectly. Nothing stick to the pan (this was my greatest fear) and the crust sticks to the pecans and adds the most delicious flavor. I love the nutmeg and the KICK it brings.
But again, feel free to spice them anyway you like. Simply using cinnamon would even be great, just give a generous extra pinch of salt to boost the flavor up a notch.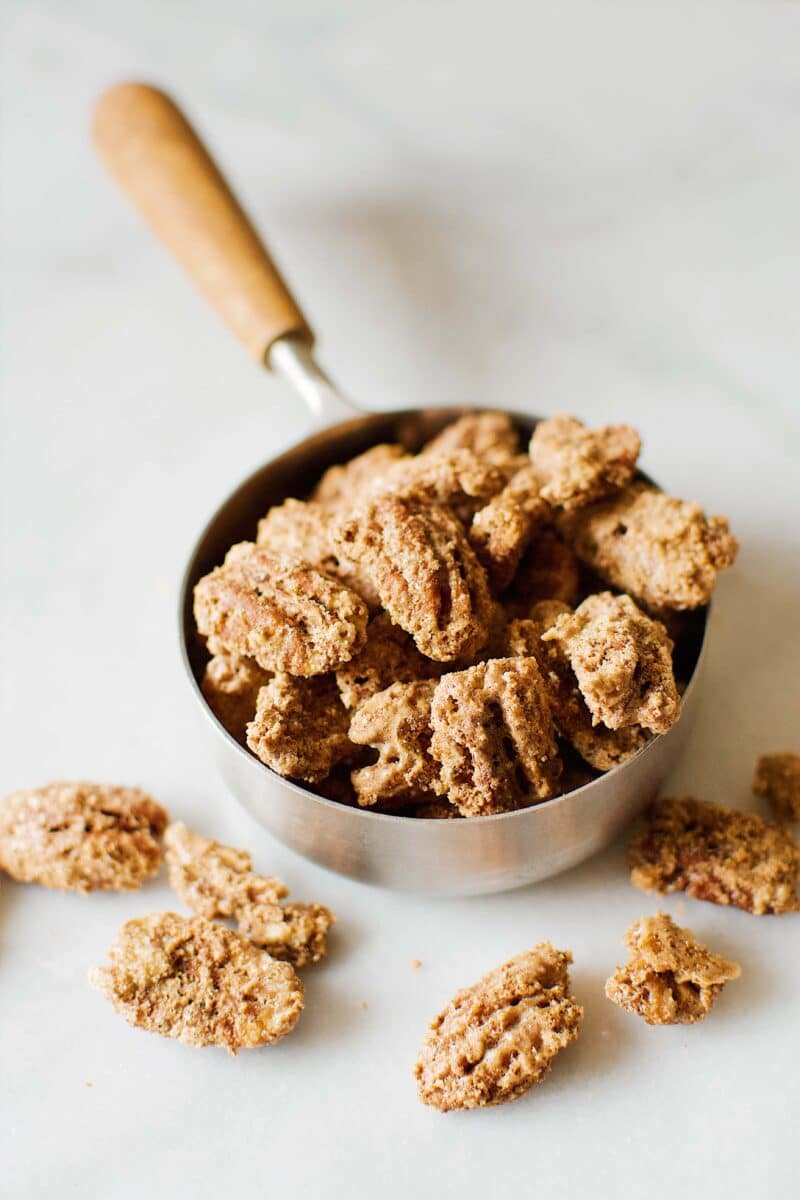 For more Pumpkin Goodness:
Take a ride with this wonderful fall salad and give my Pepita Crusted Salmon Salad with Roasted Pumpkin a try!
And my Pumpkin Walnut Cake with Cream Cheese Frosting would make a great dessert after it!
If you like to make your own Pumpkin Puree from scratch, check out my tutorial on How to Roast a Pumpkin.
Did you make this recipe? Let me know by leaving a review or comment! And be sure to sign up for my newsletter, and follow along on Instagram, Pinterest, and Facebook.