This cake, at it's purest form, is just a simple butter cake. But, the addition of a sprinkle of brown sugar on the bottom and a layer of beautifully sliced peaches take it from simple, to simply amazing! If you are reading this and it is the heart of summer, this cake is the perfect way to put your peaches to use.
The Peaches
I was so excited when The Peach Truck announced that they would be coming to Texas in 2019. DFW was the first stop on the tour where the delivery peaches just 48 hours off of the trees in Georgia! That is a feat just in itself, but I am here to tell you that they really do bring the best peaches you have ever had directly to you.
If you want more AMAZING peach recipes take a look at my Peach Jelly Donuts or my Peach Iced Tea. Both are fantastic, but if you want a real game changing sweet treat, go for the Ice Cream Sodas. They are BEYOND!!!
SO with 25 pounds of peaches in hand, I was ready to cook and bake with peaches all day and night! This cake was one of the first that I tried and it seriously didn't last a day. I made it one evening and it was completely gone by coffee time the next morning.
Ingredients needed:
Butter
Brown Sugar
Peaches
All-Purpose Flour
Baking Powder
Salt
Granulated Sugar
Egg
Vanilla Bean Paste
Milk
The real beauty of this cake is that it comes together in about 5 minutes and then you just have to wait for it to bake. That is the hardest part. It will fill your home with the best smell, you'll be counting the minutes till it's ready.
If you want more peach inspo, take a look at my friend Abbey's Tender Steak Kebab Skewers with Peach Salsa from The Butter Half. These look like a tasty way to use up some more of my peach crop!
Peach Upside Down Cake
There is nothing better than butter and brown sugar, but the simple addition at the bottom of this pan makes this cake everything that it is. The hardest part of making this cake is waiting for it to come out of the oven.
Ingredients
4

T

Butter

1/2

C

Brown Sugar

2

C

Peaches

peeled and sliced

1 1/4

C

All-Purpose Flour

1 1/4

t

Baking Powder

1/4

t

Salt

8

T

Butter softened

3/4

C

Sugar

1

egg

1

t

Vanilla Bean Paste

1/2

cup

Milk
Instructions
Add 4 T of butter to the bottom of your baking dish. If using a metal pan be sure to line the bottom with parchment paper for added security that it wont stick. I used an 8x8x3 square pan, but this can be made in anything from a round cake pan to a cast iron skillet.

Warm butter in the oven for about 5 minutes or until melted. Keep an eye on it so that it doesn't begin to brown. Remove pan from oven, add the brown sugar making sure that it gets completely moistened. Spread sugar mixture evenly in pan and arrange the peach slices in a single layer over the sugar mixture. Set aside.

In the bowl of a stand mixer beat 8 tablespoons of butter on medium-high speed for 30 seconds. Beat in the sugar until well combined. Add egg and vanilla, beating until combined. Add the flour, baking powder and salt. With the mixer on low quickly pour the milk into the mixture, mix on low until just until combined. Spread batter evenly over the peaches in the pan.

Bake for 45 to 50 minutes until the center is set and a toothpick comes out clean. Cool in pan on a wire rack for 5 minutes. Loosen cake from sides of the pan with a butter knife if needed and invert onto a large serving plate. Cool for 10 to 15 minutes more and enjoy!
Notes
This cake doesn't emit very much "sauce" but it leaves just enough to soak into the cake when it is inverted. It is simple food at its best, simply amazing!
My suggested oven! Breville Countertop Oven
More of my recipes here!
Get my NEW e-Cookbook here!! ⬇️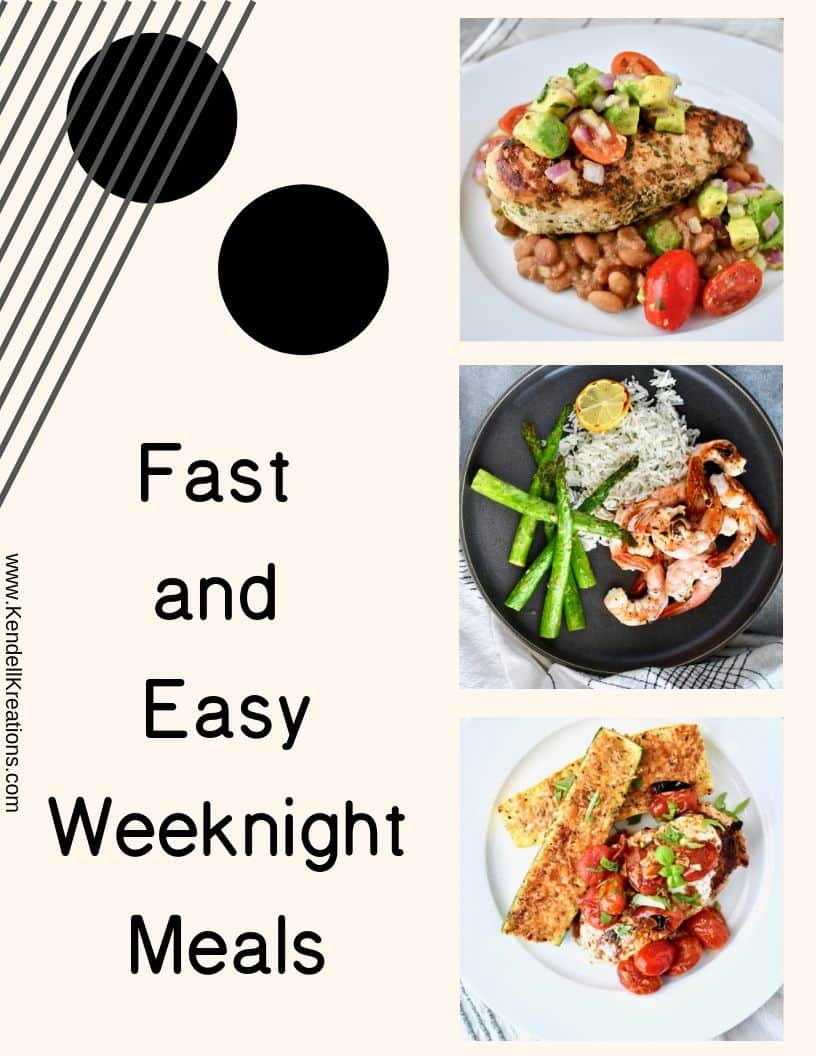 _
MY FAVORITE KITCHEN TOOLS!
Here are a few links to some of my favorite kitchen tools! You get a car, YOu get a car, YOU ALL GET A CAR…in my best Oprah voice
These Rösle Silicone Tongs are a little pricey but they will last you the rest of your life and are the softest in your hand. This is important for someone like m that cooks so much. It reduces strain, I have 4 sets in my kitchen!
These are my FAV Nordic Ware Sheet Pans, every kitchen should have at least 2 sets of these! I think I have at least 4 of each of these.
This is my favorite pressure cooker, the Fagor is the same concept as the "Instant Pot" but easier to use in my opinion, if you don't have one you NEED one, it will be your best friend in the kitchen!
A sharp knife is the most important tool in the kitchen, these Japanese steel "Shun" knives are my favorite! And this is a great starter set to build on. Once you try them you will be in love so use this as a foundation you can build on for years to come.
This Scanpan 11″ skillet is just the right size for almost anything you will need to cook and my best friend and a real workhorse in my kitchen, it's also a great deal at $99. Scanpan is the best in the world for healthy cooking. It is coated with a proprietary ceramic titanium coating that is durable while allowing you to use fewer fats and oils when cooking. It is a coating only they use. I could talk all day about my love for these pans, message me if you want more info. Here are some other sizes that are available if you are looking to outfit your kitchen with some new goodies. 8″ & 10″ Skillet setor 8″ Skillet, I still need this one for my kitchen Also, I don't really know how to cook small so the 12.5″ is my other fave!
This giant vat of olive oil is my favorite, I decant it into a smaller bottle for my counter. Or put this spigot on top of a wine bottle!
This Tovolo jar scraper has to be my single favorite kitchen tool, it is definitely the most used tool in my kitchen. If you are NOT a gadget person, this is the only necessity I say is a MUST beyond the wooden spoon.
A great wood spoon is essential, this Olive Wood one is my favorite, I have more than I can count. But can you really ever have too many?
A food scale can be a very important tool in your kitchen, this one is the one I use every day!
If you love Joanna Gaines as much as I do then the 'Magnolia Table Cookbook' is a must in your kitchen, get a copy HERE!
Check out this great product for your mason jar, the Ergo Spout lets you turn any jar into a pourable pitcher. Get yours here! I love making my homemade salad dressing and keeping them this way in the refrigerator.