I LOVE to celebrate EVERY holiday I can and made up as it may be, I am all in this year on celebrating Christmas in July! And what better way to celebrate than with a Frozen Hot Chocolate and breaking out your favorite Santa mug?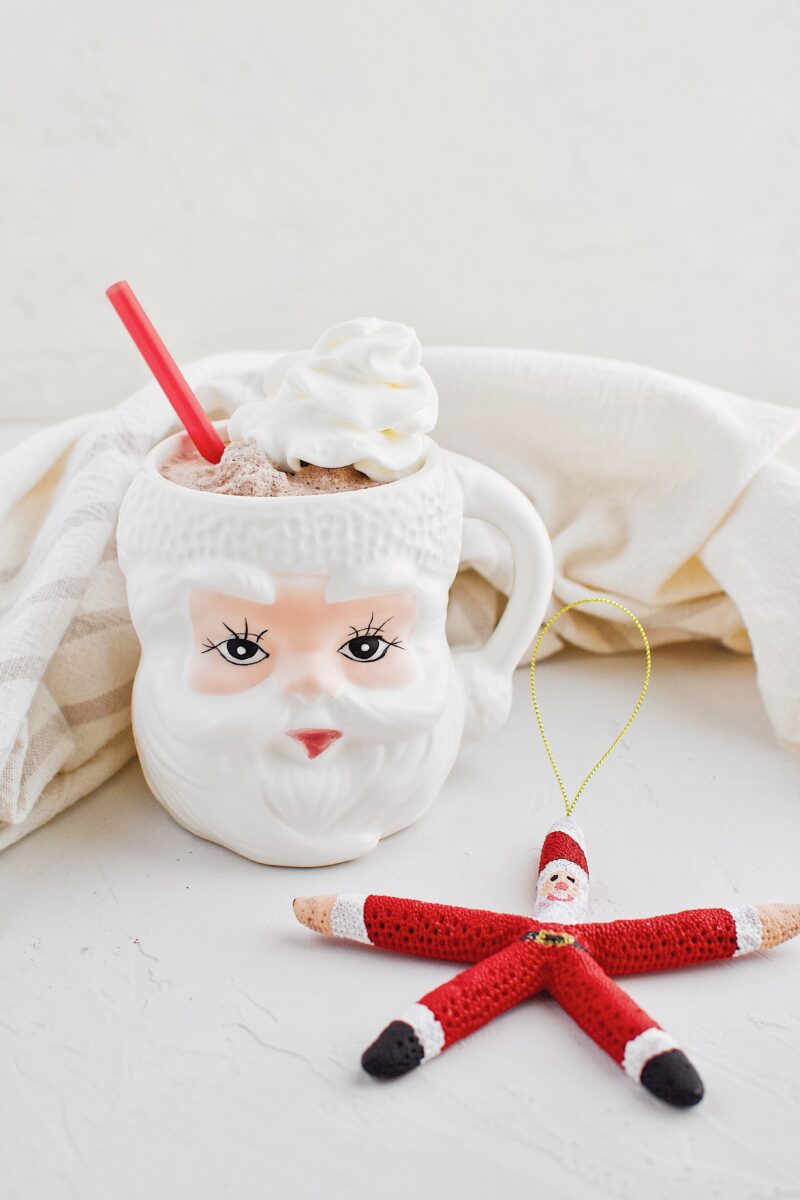 I also love to plan a couple of fun "Christmasy" activities to fill the day with too. Even adults need a little Christmas fun sometimes too! Grab yourself a pack of these awesome no-melt snowballs for a little indoor snowball fight!
This Frozen Hot Chocolate reminds me of the time I was in NYC and has to seek out Serendipity 3 and have one there! And since they are currently closed due to COVID (BOO!) this is the next best thing to having one at the iconic restaurant.
If you want even more Christmas Goodness, take a look at my Christmas Advent Calendar from the 2019 season. Maybe you need a good Christmas Cookie to accompany your Frozen Hot Chocolate!
What you need!
Just a couple of ingredients and you will be on your way to enjoying a Frozen Hot Chocolate even Serendipity 3 would be proud of.
The key to a GREAT hot chocolate is FAT! So you want to use at a minimum, Half and Half. But I like the mix of mostly heavy cream and some whole milk. The richness is what makes hot cocoa so good.
1 C Heavy Cream
¾ C Whole Milk
6 Tablespoons Hot Cocoa Mix
12oz cup of Ice
High-Speed Blender
I use my Sugar-Free Hot Cocoa Mix for this, one because I always have some in the house, and the little bit of kick it has from the cinnamon and cayenne it makes it just a little extra special!
Did you make this recipe? Let me know by leaving a review or comment! And be sure to sign up for my newsletter, and follow along on Instagram, Pinterest, and Facebook!