If you're not the biggest coffee drinker, or you like yours simple, but you still like to enjoy the flavors of fall this is the drink for you! My recipe for Pumpkin Spice Hot Chocolate can even be kept sugar-free if you use my Sugar-Free Hot Cocoa Mix which is so good that you will want to use it anyway. Plus, keeping it sugar-free means that I can have an extra slice of Pumpkin Bread or another Pumpkin Muffin.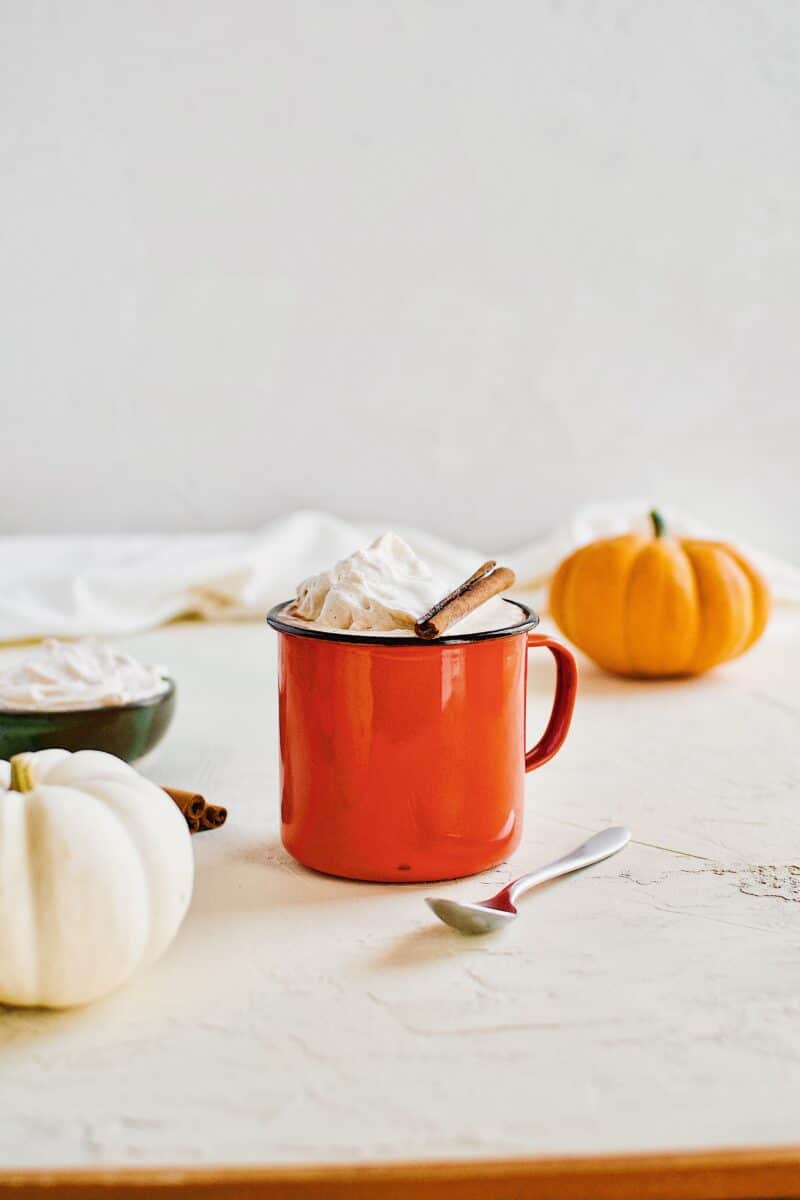 What you need to make Pumpkin Spice Hot Chocolate
Just a few ingredients, a single pot, and a whisk, and you are on your way to a perfectly spicy, decadent, and super chocolaty cup of cocoa.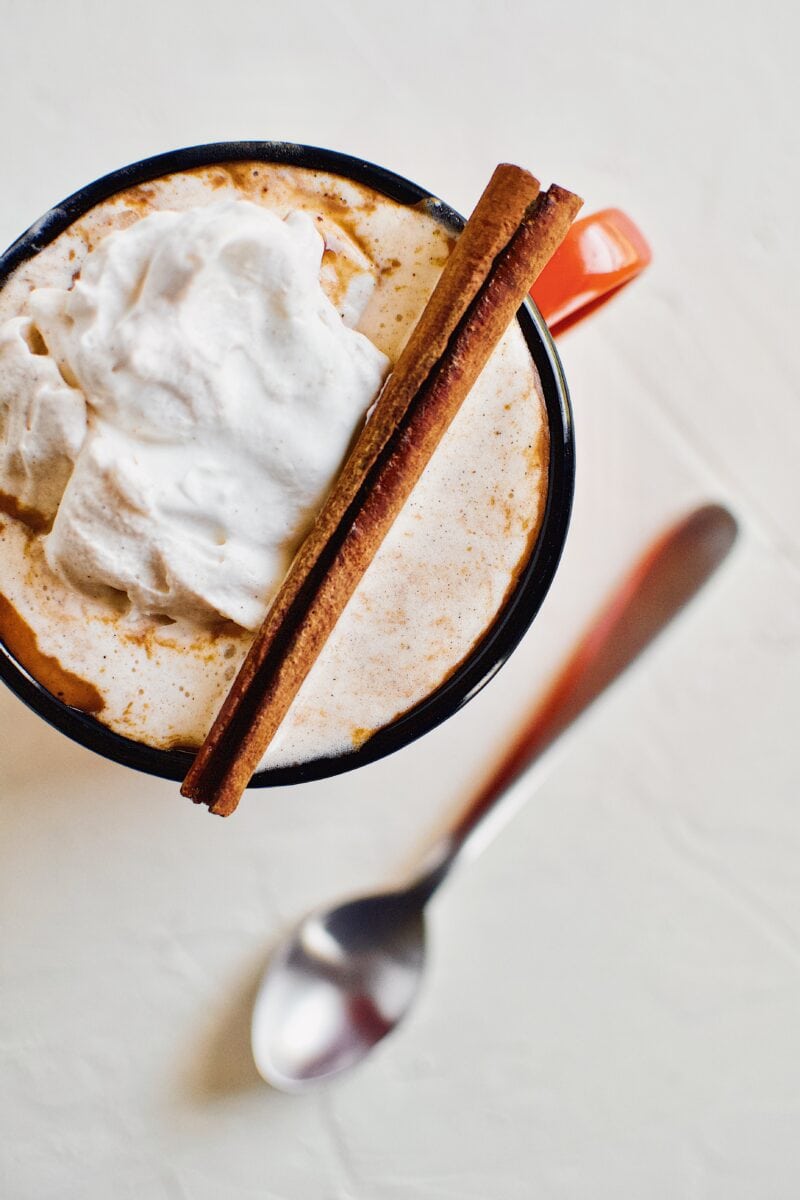 Ingredients:
Stevia
Cinnamon Stick
Half and Half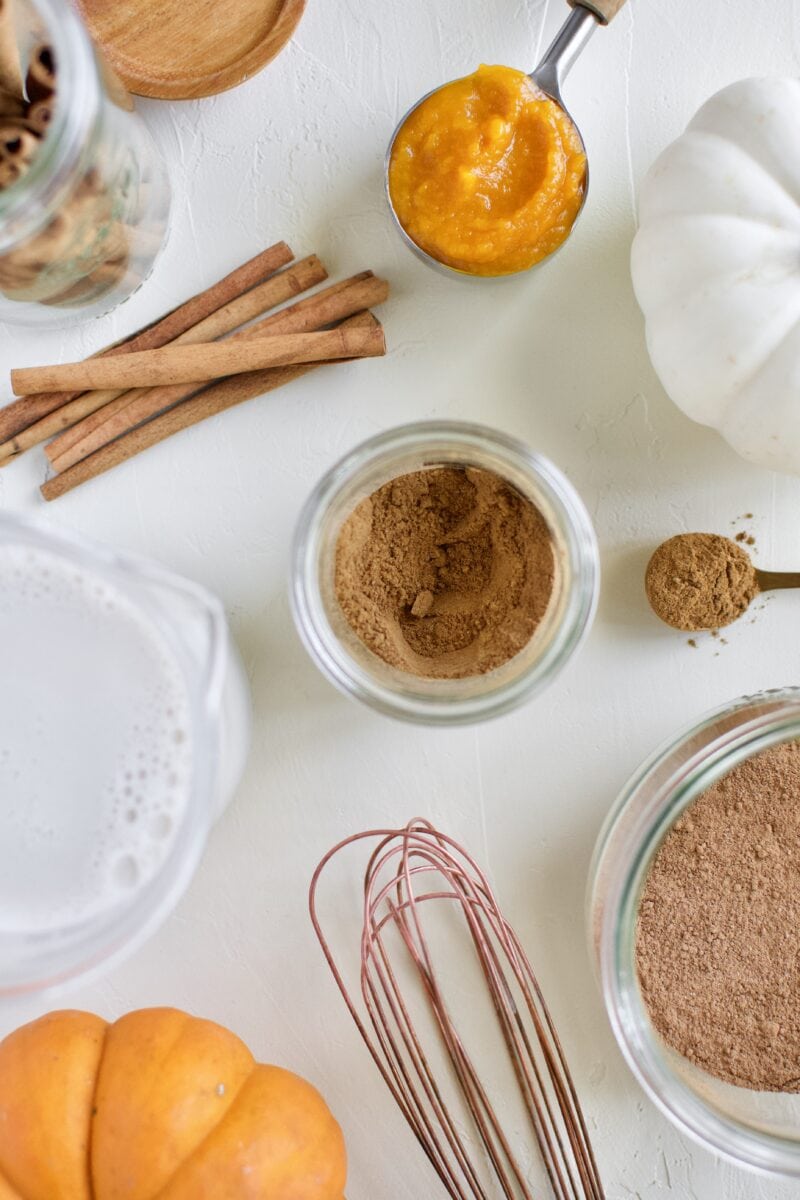 When fall rolls around and pumpkins begin to show up in grocery stores I grab a couple at first sight and roast a few off to get me set for the season. Take a look at my how-to guide HERE if you want to roast your own pumpkin. I also enjoy blending my own spice mixtures, get my Pumpkin Spice and Chai Spice (coming soon) recipes if you want to make your own too. I only have to blend them about once a year sometimes twice a year to get me through a season.
Of course, they are easily purchased as well, so don't let that slow you down. Get my Homemade Pumpkin Pie Spice recipe here, or purchase a premade pumpkin spice or chai spice blend.
How to make Pumpkin Spice Hot Chocolate
This recipe takes less than 10 minutes to make. Toss all the ingredients into a small saucepan and whisk to combine. Bring the mixture to simmer and whisk until frothy.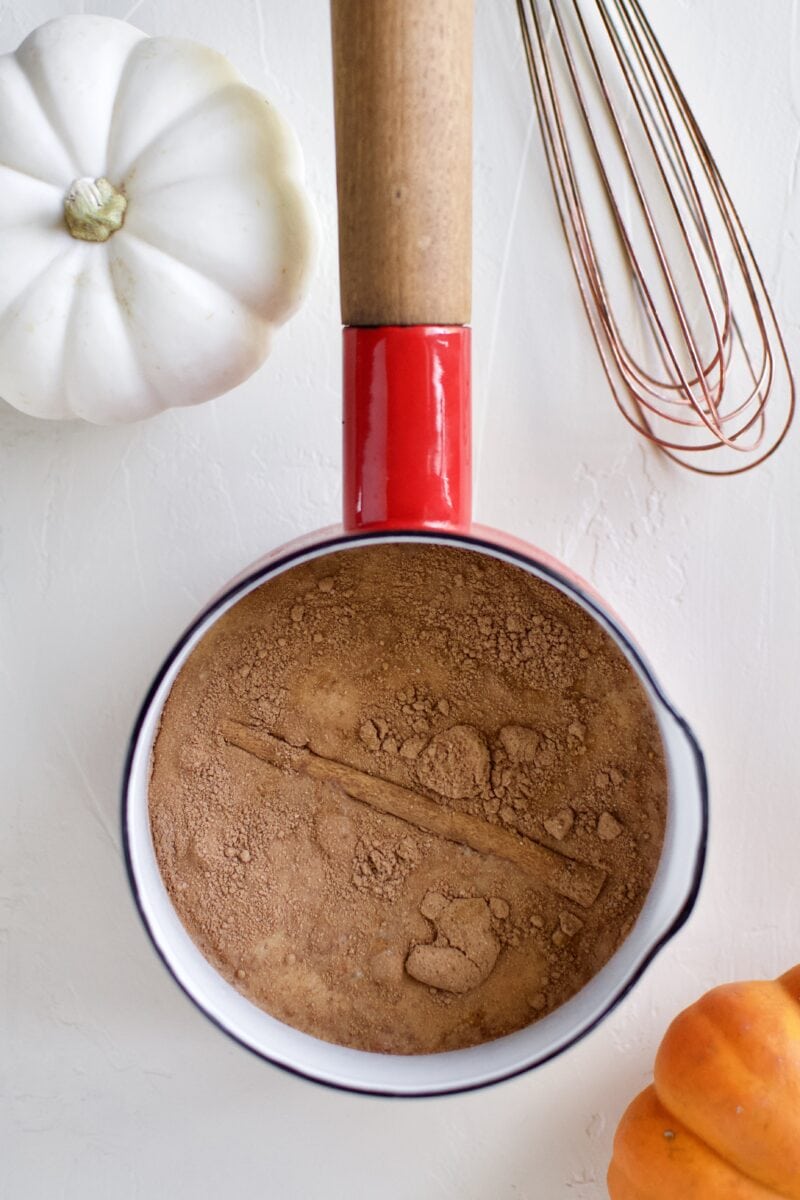 I then like to do a little something extra and make a bit of Chai spiced whipped cream. It is easier than it sounds, just whip up a little heavy cream, powdered sugar, and chai spice in a stand mixer until it reaches soft peaks.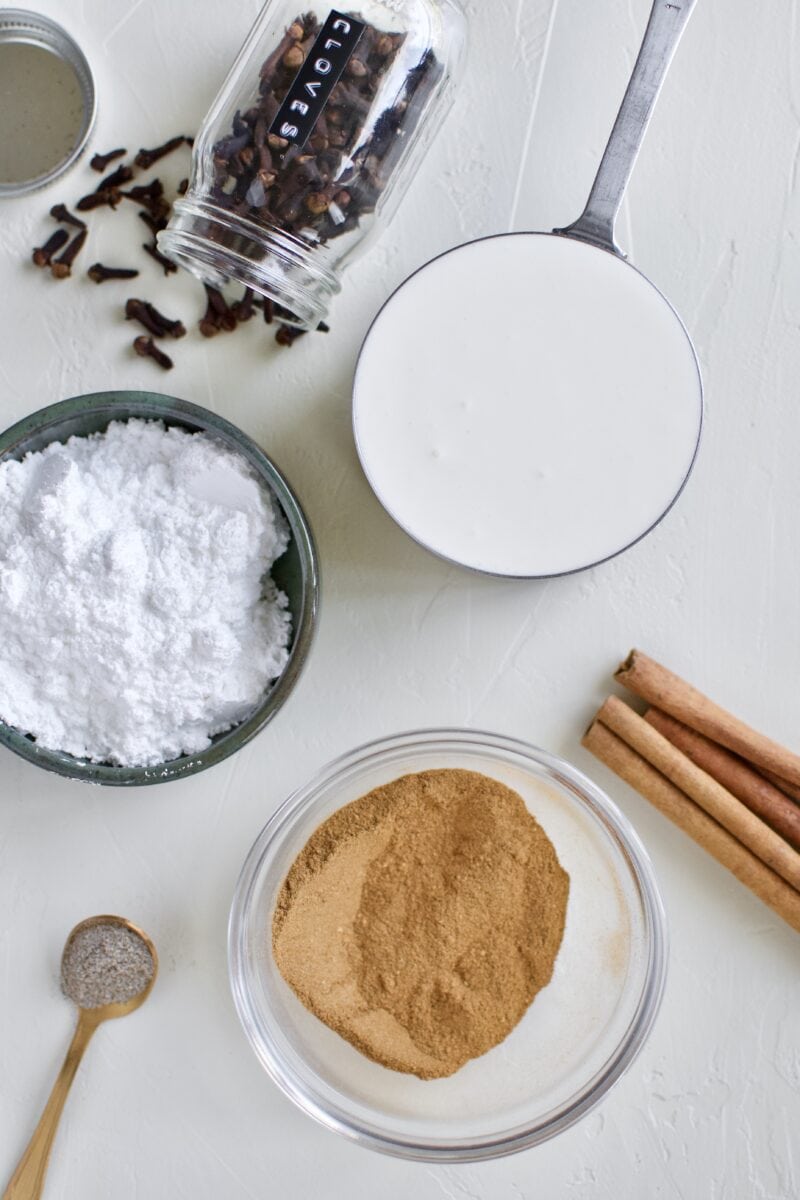 Fill a mug with about 10 ounces of your cocoa mixture and top with a generous dollop of the chai spiced whipped cream. And enjoy! It is a deeply spicy and luxuriously rich cup of cocoa.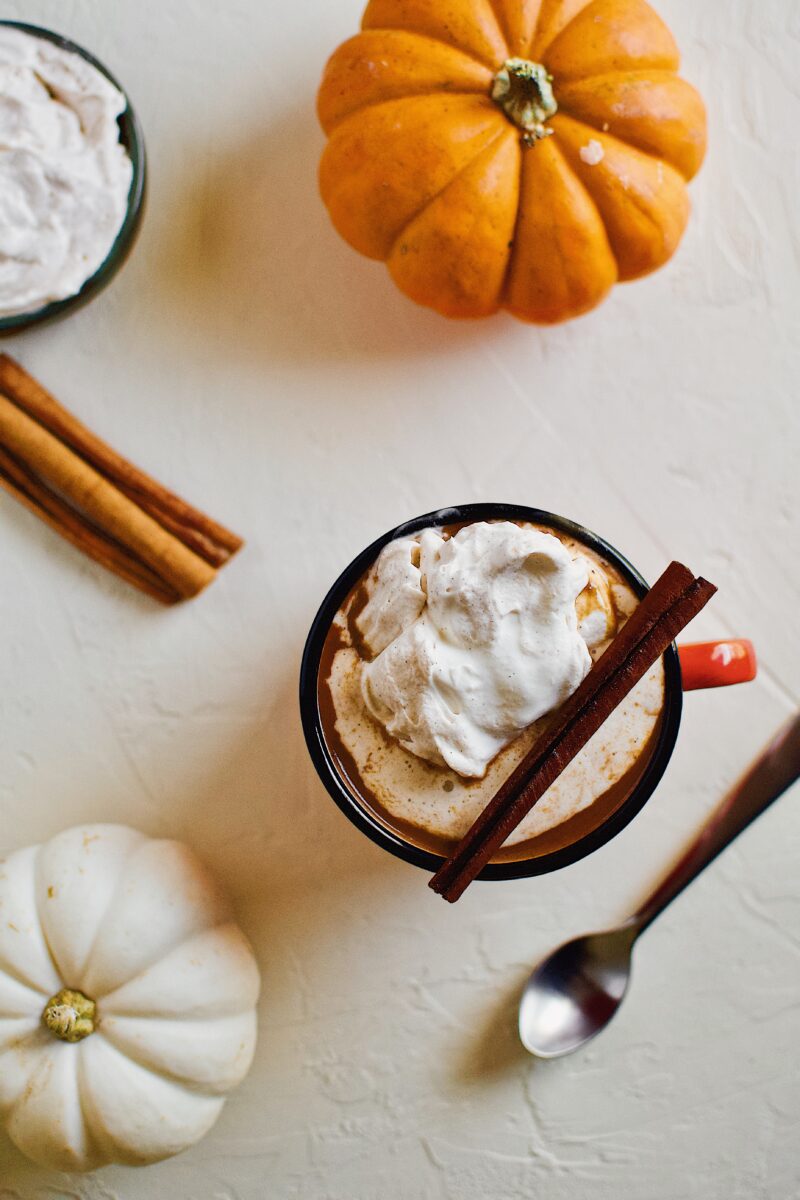 FOR MORE PUMPKIN GOODNESS:
Take a ride with this wonderful fall salad and give my Pepita Crusted Salmon Salad with Roasted Pumpkin a try!
And my Pumpkin Walnut Cake with Cream Cheese Frosting would make a great dessert after it!
If you like to make your own Pumpkin Puree from scratch, check out my tutorial on How to Roast a Pumpkin.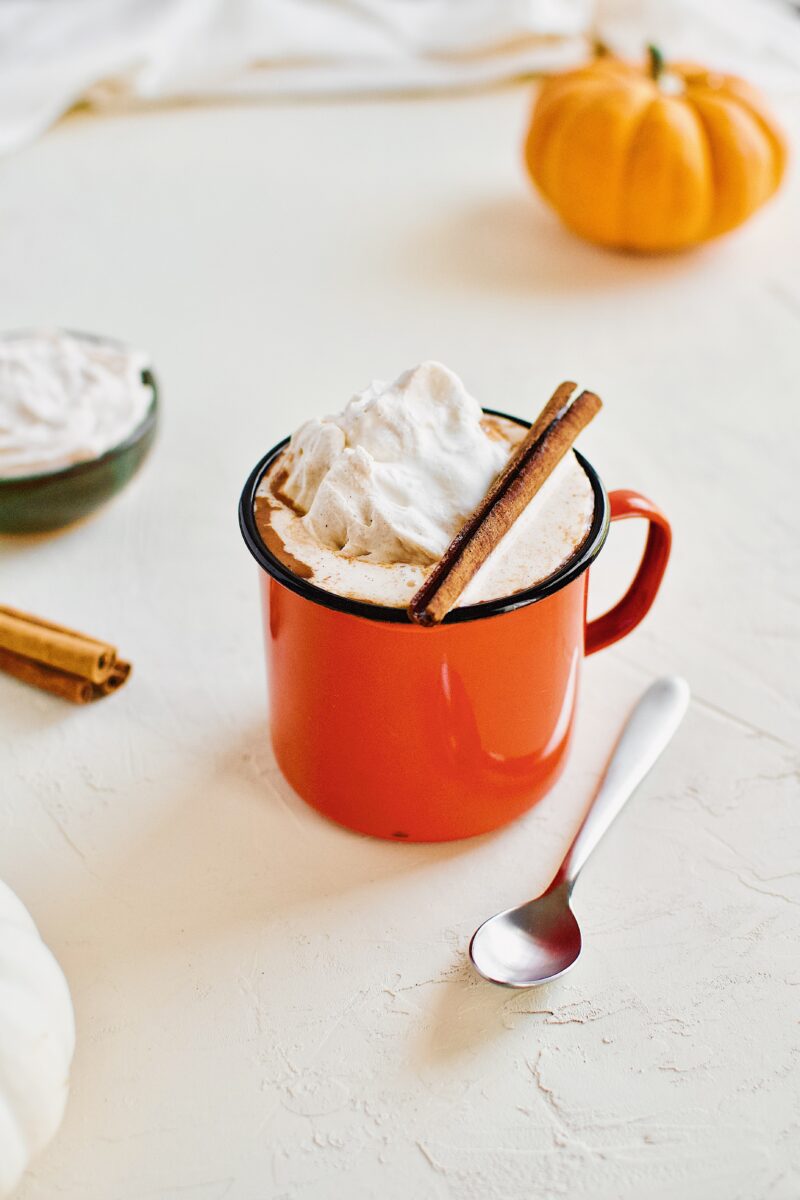 Did you make this recipe? Let me know by leaving a review or comment! Also, be sure to sign up for my newsletter, and follow along on Instagram, Pinterest, and Facebook!
For MORE of my most POPULAR Magnolia Table Reviews!
If this recipe review was valuable to you, take a look a some of my other reviews that have been super popular!
See all of my reviews of recipes Joanna cooked in Season 1, HERE!
Jo's recipe for 1919 Pimento Cheese is by far my most read review. I have adjusted to the recipe to replace the Velveeta, which I just can't bring myself to bring into my kitchen.
Her Zucchini Bread is my next most popular review, and it is one of my very favorites to pick up when visiting Waco.
And to ready my full ranking of every recipe in the first cookbook check out this post...Magnolia Table Cookbook…my overview!