This basic Thin-Crust Pizza Dough Recipe creates a super-thin, cracker-like crust, and it is the key to making my favorite pizza. While you can use this basic crust to mix up any flavor combo you like, mine is my White Pizza Recipe.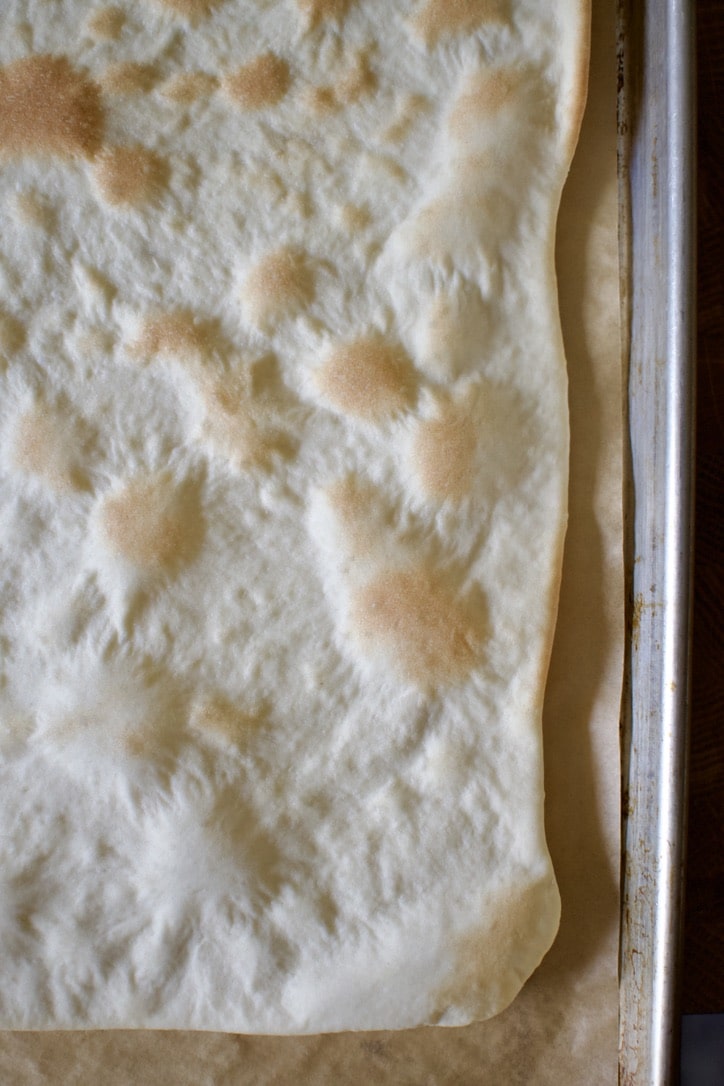 Jump to:
Ingredients
I love pizza dough because it has the most humble ingredient list. It is like making tortillas, and the ingredient list is almost the same. Plus, it is always amazing to see what flour, water and yeast can make.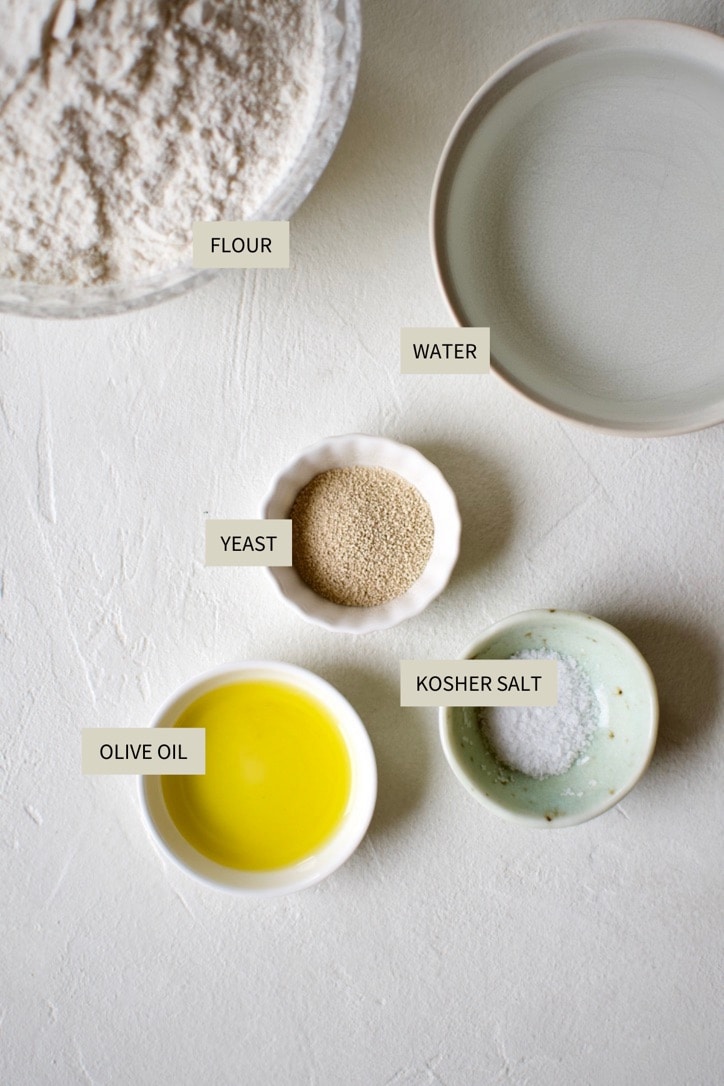 The salt brings a little flavor to this dough, and the oil helps with the elasticity and crisping of the crust when baking.
Use the JUMP TO RECIPE button at the top of the post, or scroll to the bottom of the post to see the full recipe card with ingredient measurements and instructions.
Method
This recipe is SUPER easy and only involves a few minutes of active time. It has to rest and relax for a bit, but once it's done, its ready to bake.
Start by adding all the ingredients to the bowl of a stand mixer. And use the dough hook to form a shaggy dough in the bottom of it first. Then mix at medium speed until the dough gets smooth and there isn't anything sticking to the sides of the bowl.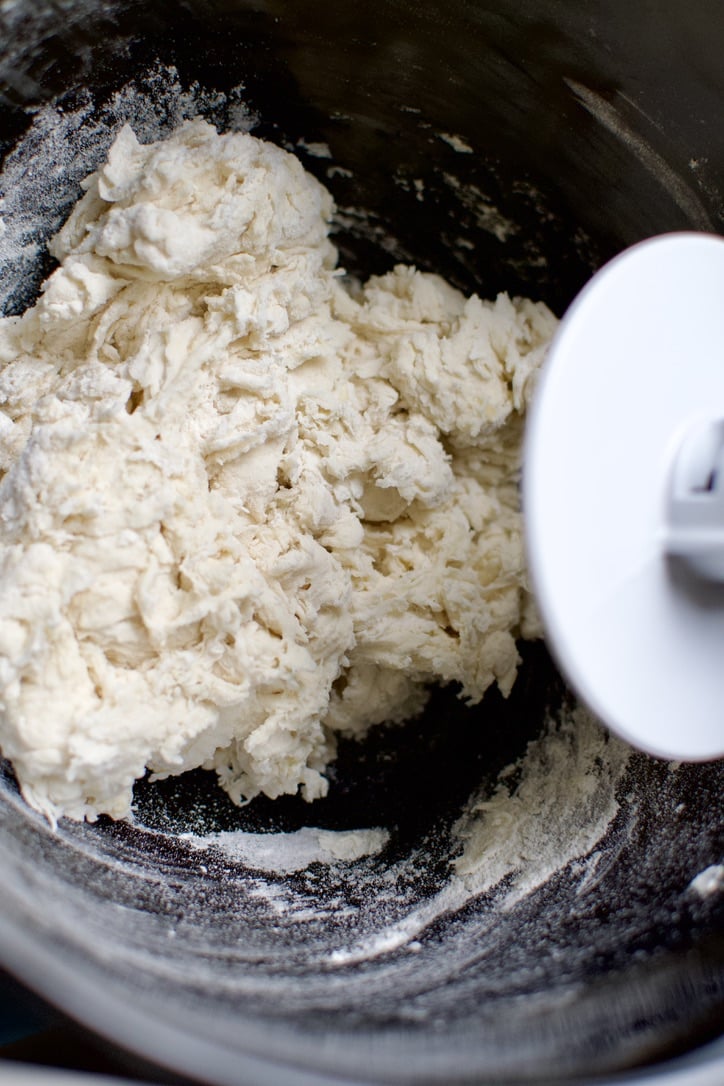 Remove the dough from the bowl, and grease the bowl. Shape it into a perfect sphere and place it back in the bowl, covered with plastic wrap, and let rise for 30-40 minutes. When it has rested, remove and split in two.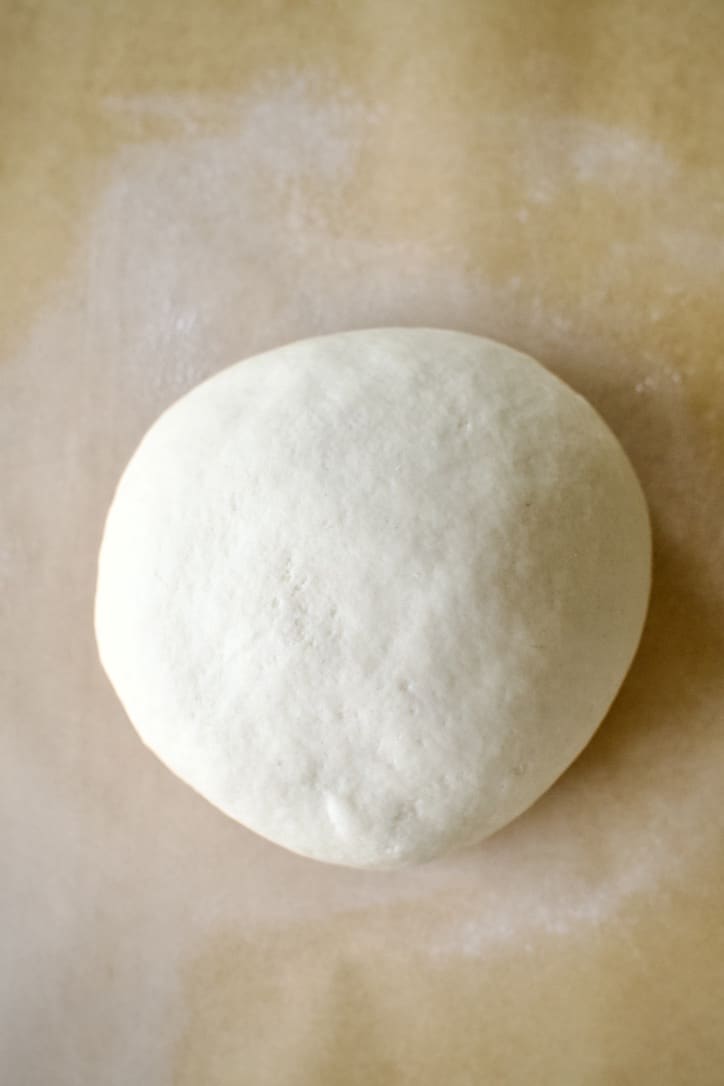 Roll the dough out and stretch it out to completely fill a baking sheet. It takes a little time and gentle stretching, but it will go a lot further than you think. If it keeps pulling back, let it rest for 2-3 minutes, and then keep stretching.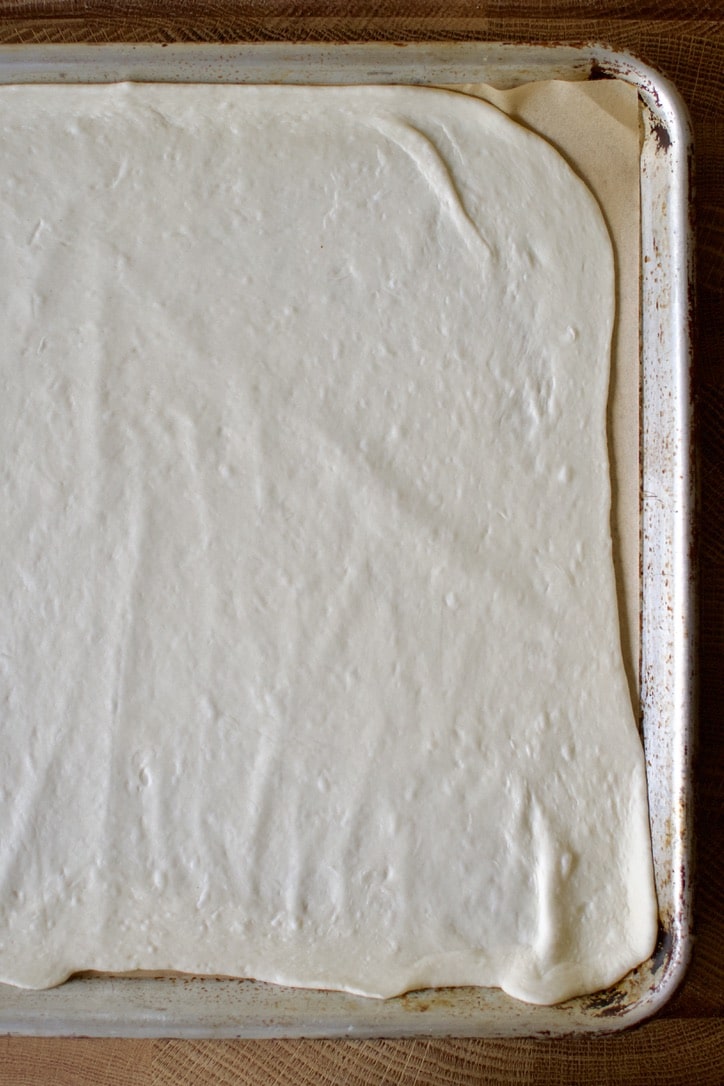 Then bake the crust in a super hot oven until crisp as a cracker. You should be able to lift it up when it is done. Then you can top with your favorite ingredients and bake until the cheese is well melted.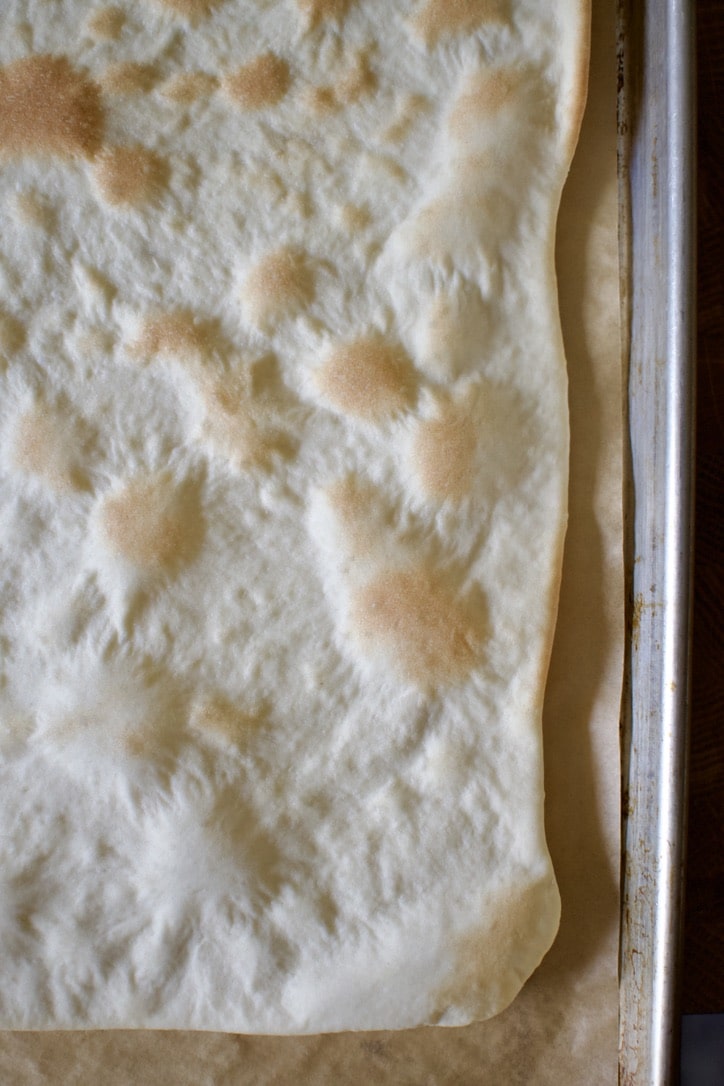 Notes & Tips
Don't skip the step of forming the shaggy dough. It only takes a second and it really helps get the dough started. Otherwise, everything tends to get stuck in the bottom of the bowl and take much longer to get going.
I know you might think I am a little crazy when you start rolling this dough out. But take your time and roll it as thin as you can with a rolling pin, then let it rest a few minutes and transfer to the try. Then stretch with your hands until it fills the pan. It takes time, but it will stretch.
It is also important to bake the crust till crisp before adding toppings. It will never crisp if you don't, and your toppings will burn and the crust will stay too soggy to be enjoyable.
Did you make this recipe? Let me know by leaving a review or comment! And be sure to sign up for my newsletter, and follow along on Instagram, Pinterest, and Facebook!