These sweet Banana Nut Muffins take everyday banana bread to the next level with the addition of some simple cream cheese frosting. This is my favorite banana bread, it comes out just right every time, and I like to leave the bananas a little extra chunky for more flavor. It is simple perfection at it's finest!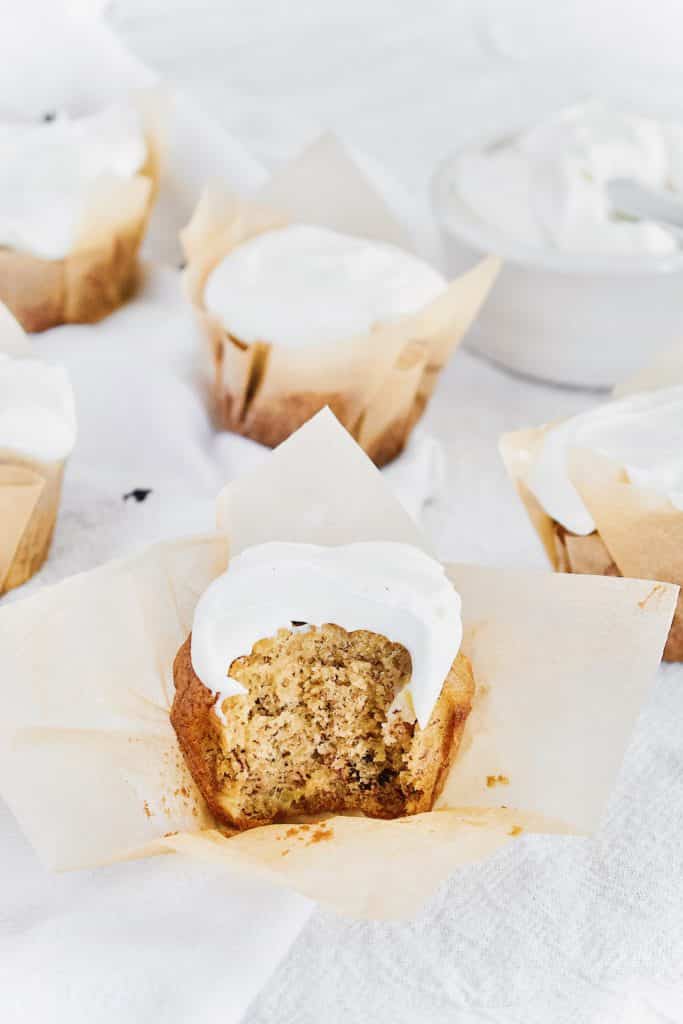 Sometimes you just have to strip things back to the basics to find how great they really are. When I first started working with this recipe I thought that it needed some spices or cinnamon or something else. But I was wrong, the brown sugar provides all the flavor you need, while not masking the banana.
I am a purist at heart, but sometimes I get in my head and want to add too much. But when stripped back, this basic banana cake recipe is just that, a good ole banana cake!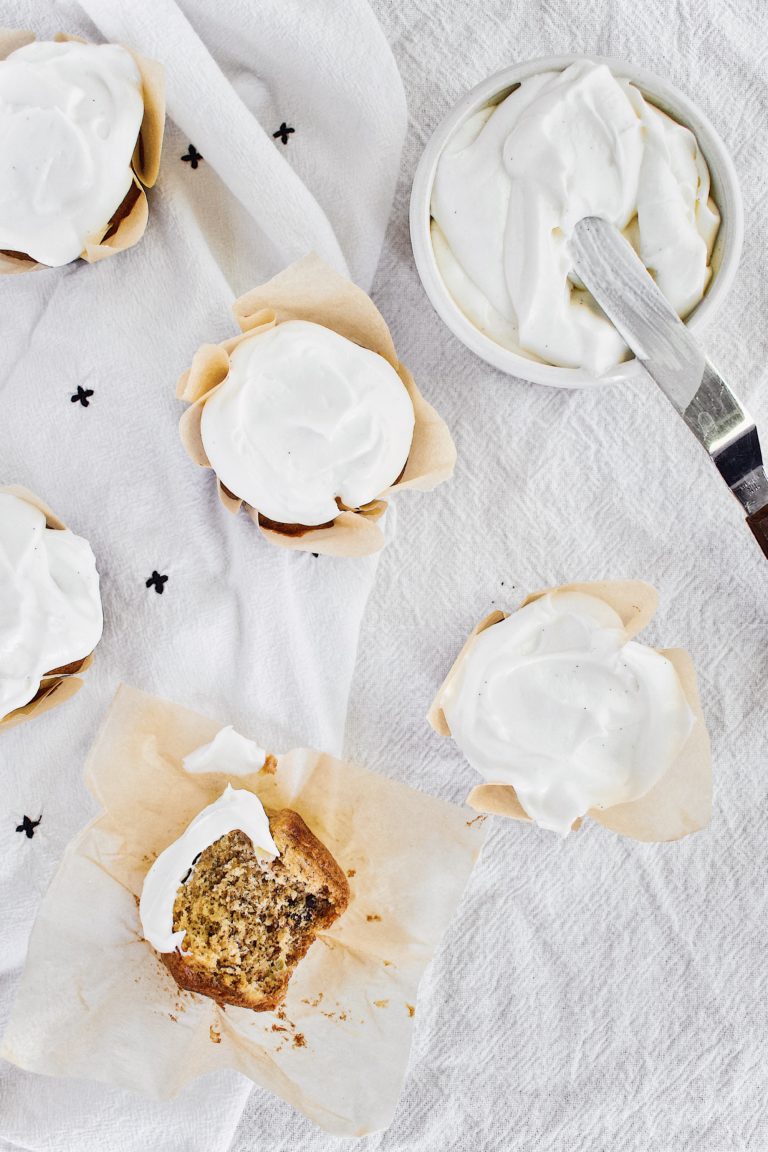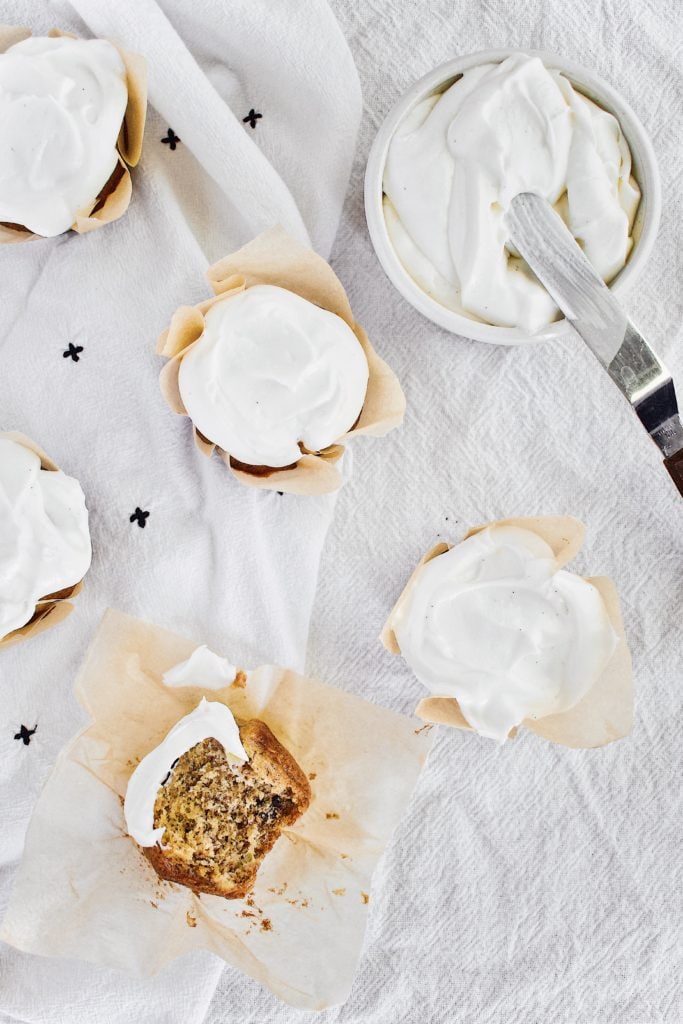 How to make Banana Nut Muffins
My muffin journey starts with the muffin cups. Call me extra, or whatever you want, but I love the bakery look of these cups that have the points on them. They can be pricey to buy, but take a look at THIS TUTORIAL for info on making them at home.
It is super easy, for my standard muffins I cut 5-inch squares and they fit it perfectly. I learned this trick when I bought this cute little vintage muffin tin that no one makes a line to fit it. So I had to DIY it, but now it is my preferred method.
Next, I am a bit of an all in one guy. I just don't see the point in dirtying 3 bowls to make this recipe. I don't need to sift and mix the flour, baking soda, and salt before adding to the base. I am not making a pure white cake, and the mixture will work out just fine here.
It is meant to be a homey recipe, so if it is a little rustic I won't be mad at it. That said, I have made this recipe TONS of times and never have one side of the cake rise more than the other.
I wouldn't really suggest making this recipe into a layer cake, it is a little too soft, but if you wanted to bake it in a square or round cake pan and top with the cream cheese frosting, that would work too. It would be a bit like a coffee cake if you did it that way.
One more note. I call for vanilla bean paste in the recipe. I use this cause I like to see the little vanilla flecks in the frosting, it is no problem to use extract if that is what you have.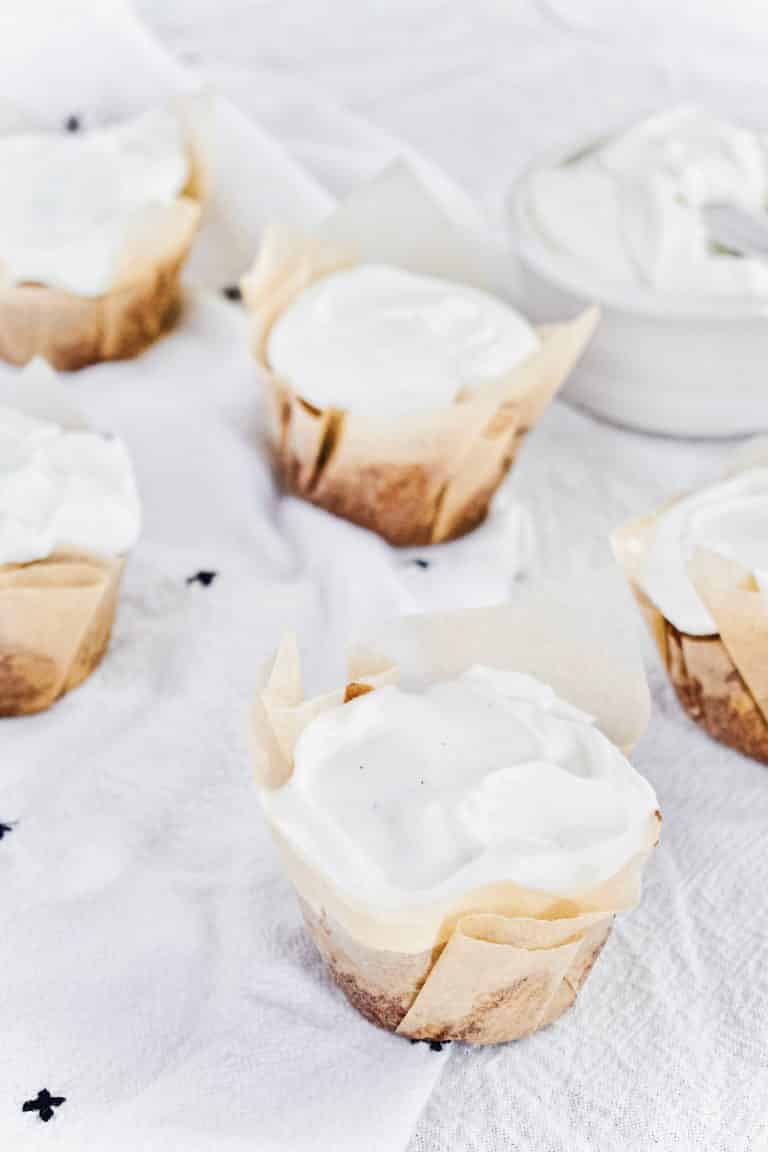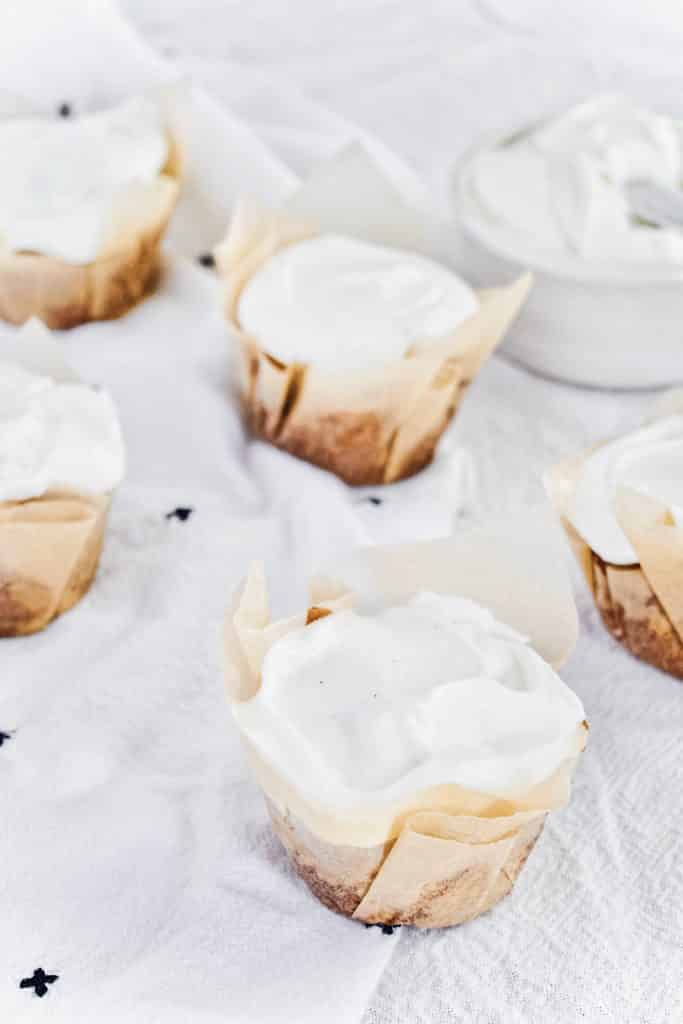 Ok y'all, time to hit the kitchen. Let those brown bananas have a second life in this delicious recipe. Simple greatness is all you need, now go enjoy!
Did you make this recipe? Let me know by leaving a review or comment! And be sure to sign up for my newsletter, and follow along on Instagram, Pinterest, and Faceboo