Think of this recipe for Breakfast Pie like those little pot pies you loved as a child, but turned on its breakfast head! At its heart, this recipe is glorified biscuits and gravy, but it is worth the hype. It's soooo delicious!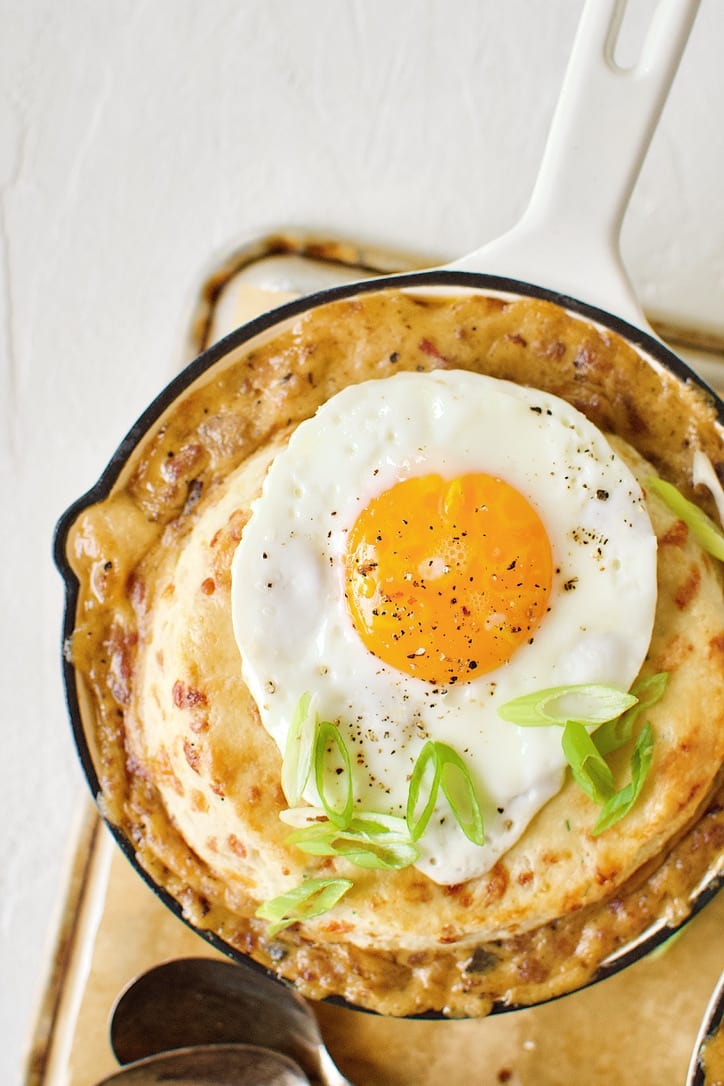 It is inspired by a dish I had at a fantastic restaurant in NYC. It was all I could think about after having it and remembered it often. This is my spin, but I love the individual portions in the little skillets, which makes for a fun presentation at Sunday brunch!
Jump to:
Ingredients
What you need for this recipe is a little different than typical biscuits and gravy. I crisp up some pancetta and brown some onions before cooking the breakfast sausage and creating the gravy.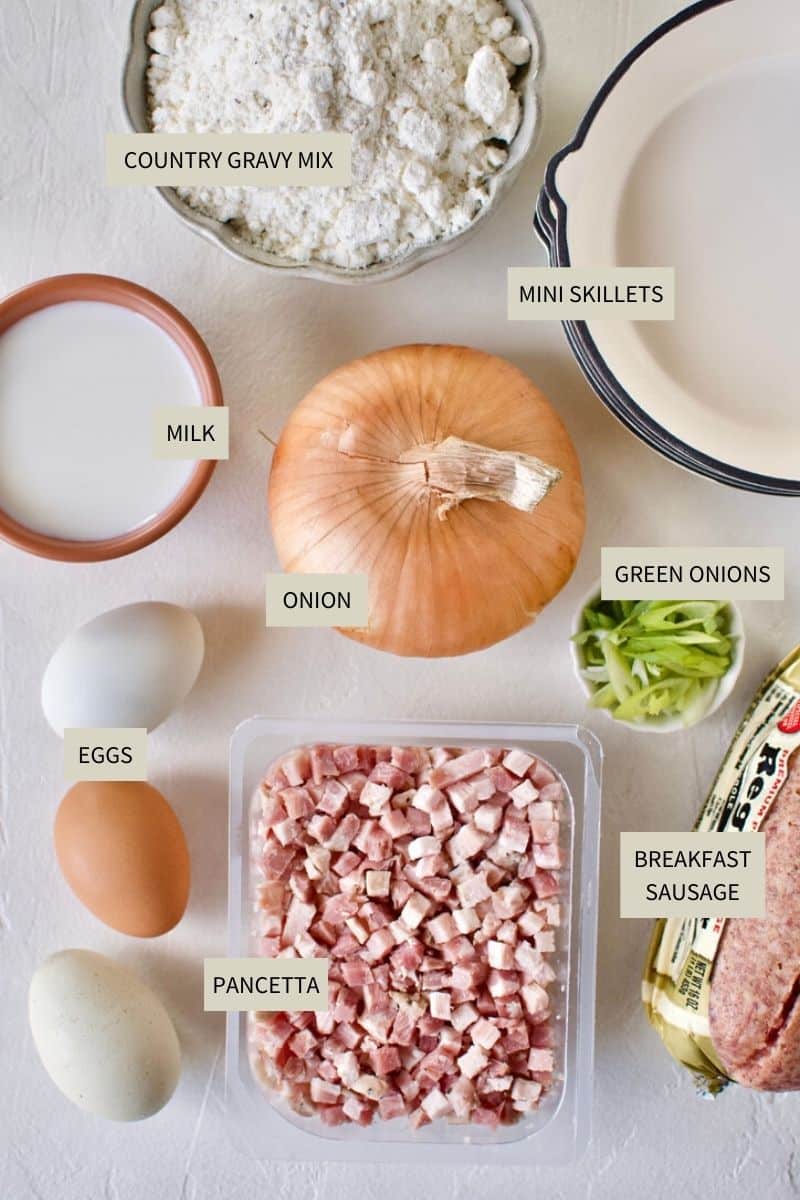 This is the pancetta and breakfast sausage that I use. I buy the pre-diced pancetta because it makes this recipe that much easier to make on a weekend morning.
You will also need a batch of my Cheddar Biscuits to top the Breakfast Pies with. I usually make them the night before, though they can be made WAY in advance and stored in the freezer till needed.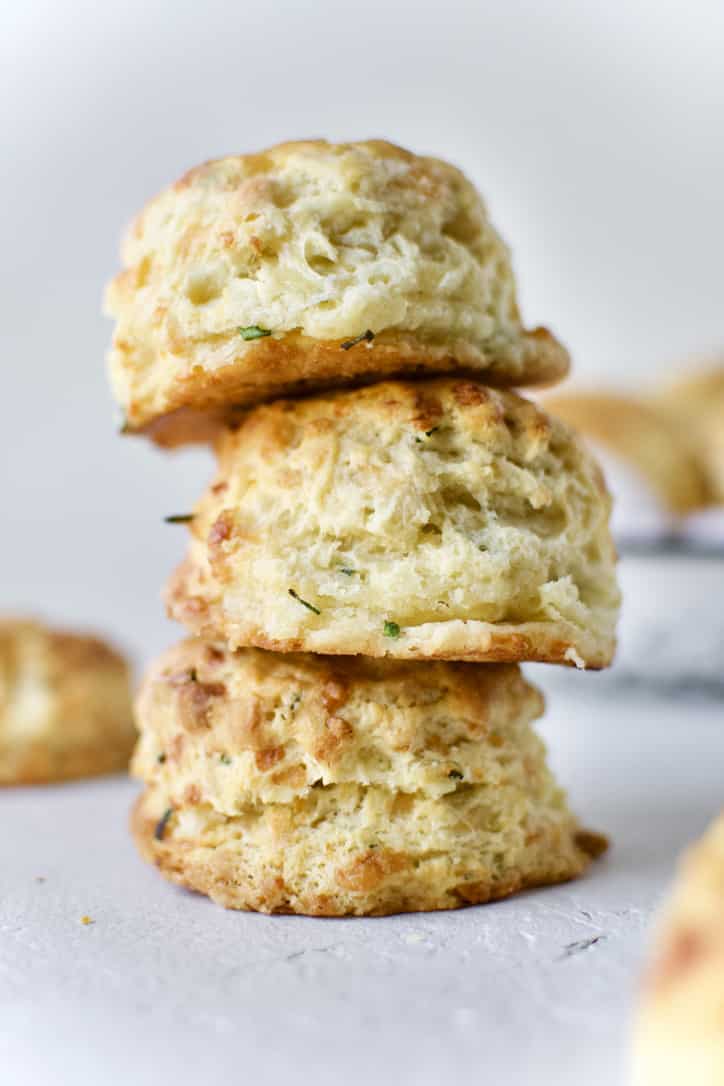 Use the JUMP TO RECIPE button at the top of the post, or scroll to the bottom of the post to see the full recipe card with ingredient measurements and instructions.
Method
The first thing I do is to crips the pancetta in the bottom of a heavy-bottomed pot. Just like you would crisp bacon. When it is crip, remove it from the pan and let it rest on a paper towel-lined plate.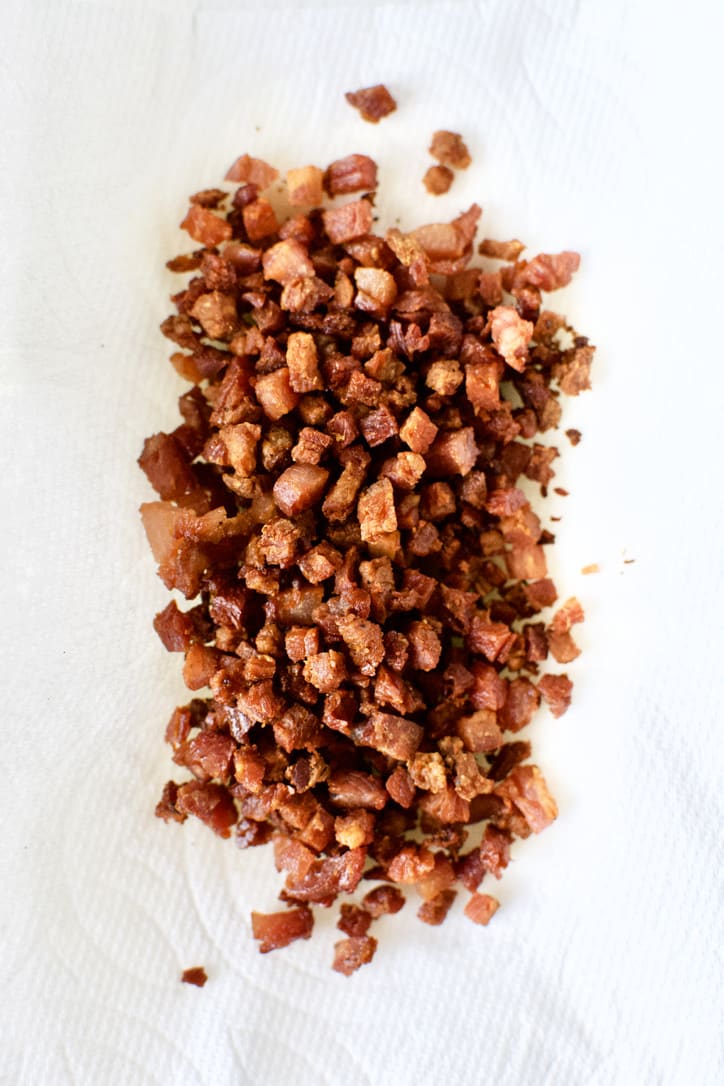 Next, add the onion to the pot and cook it in the pancetta fat. Cook until browned, then add the sausage and cook till browned.
Then add the gravy mix and milk and bring to a boil until thickened. Then place the gravy in the mini skillets, top with a biscuit, and bake until browned. To serve, top the baked pie with a fried egg and green onions.
Notes & Tips
If you plan a little ahead, make the biscuits early so you don't have to spend too much time in the kitchen come brunch time. This Breakfast Pie is really easy and quick to make if you think ahead.
To fry your eggs for a crowd, you can do all six in a large skillet, then use a cookie or biscuit cutter to cut them out and keep them looking fancy. Plus you get perfect little circles to top your pies with.
If you wanted to make this in one pan, it can also be baked in a 12-inch skillet with biscuits dotted across the top of it.
I prefer using the country gravy mix because it is what mom used growing up and it brings all those flavor memories. It also has a great pepperiness to it, which I love.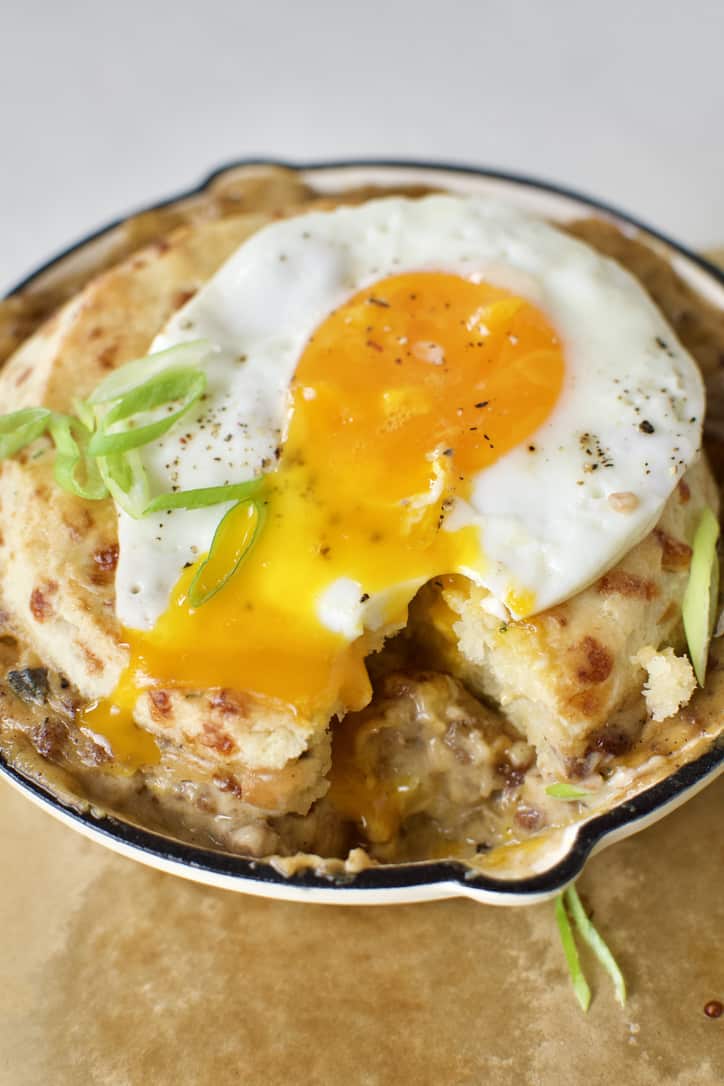 Substitutions
If you don't have pancetta or want to swap it, you could always dice bacon up and use that instead.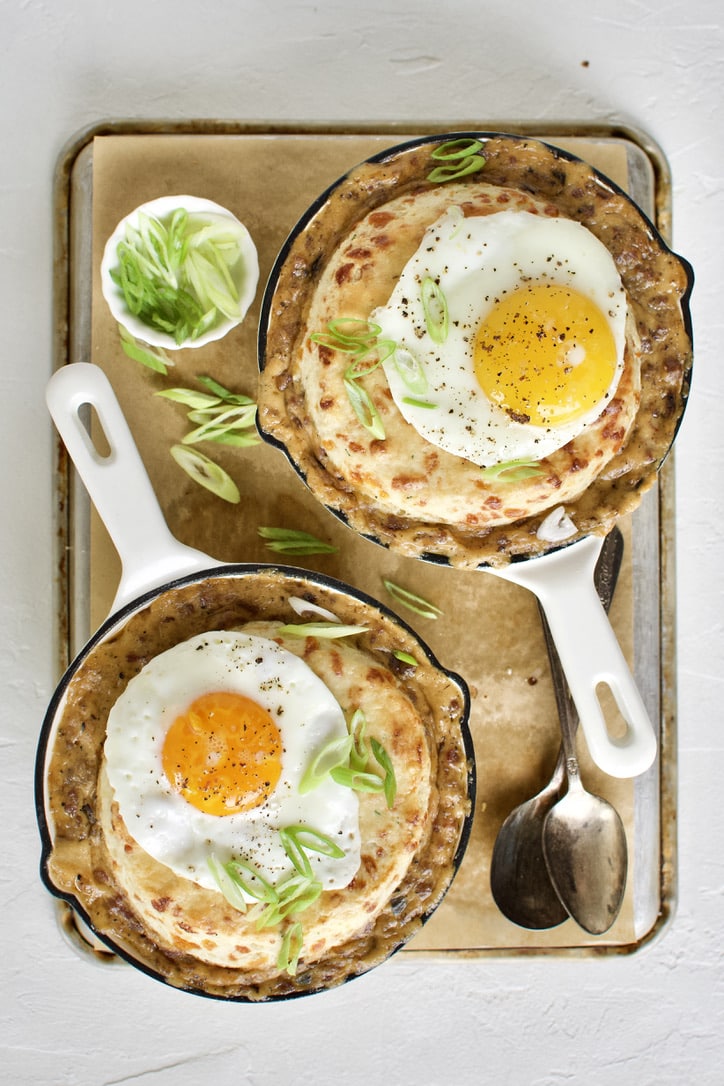 More great breakfast recipes
Did you make this recipe? Let me know by leaving a review or comment! And be sure to sign up for my newsletter, and follow along on Instagram, Pinterest, and Facebook!