Y'all, this is a really great alternative to using a canned soup. What I like about it is that I can control the ingredients that are in it and the salt level. So if you like clean eats while enjoying homestyle comforts, take on this homemade Cream of Chicken Soup.
My favorite recipe to use this for is my Creamy Chicken Enchilada Casserole with Mexican Street Corn Topper. It brings the whole dish together and helps me keep it on the cleaner side for my family. I strive to cook with whole ingredients as much as possible, so even though this adds a bit of an extra step, it is worth it in the end!
Now I won't go on and on about this recipe, we all know what it is and what it does. I am just sharing it here because it is a really great staple ingredient to keep in your pantry and making it at home gives me the control I desire. The best tip I can give you on it is to use my secret weapon for flavor boosting, roasted garlic powder.
Ingridients Needed
Poultry Herbs
Roasted Garlic Powder
Onion Powder
Chicken Broth
All-purpose Flour
Black Pepper
Paprika
Salt
Milk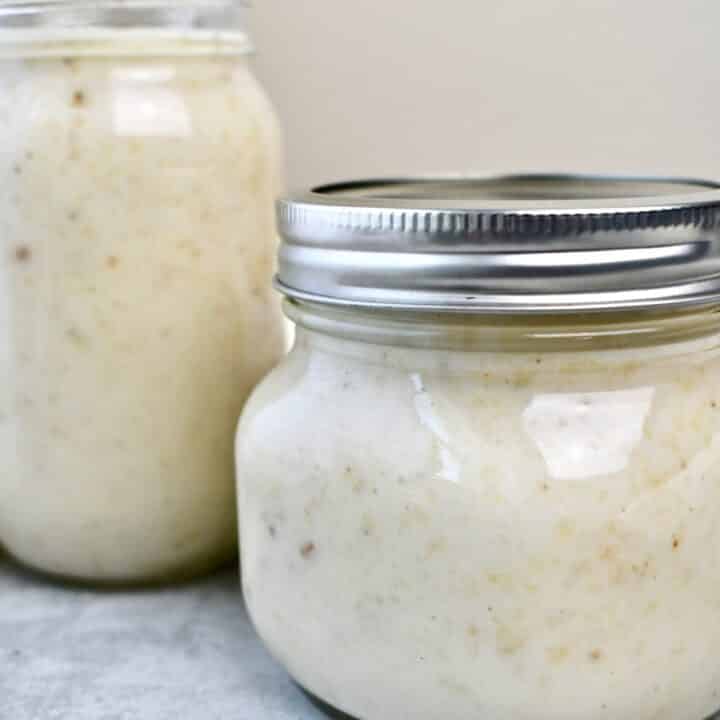 Cream of Chicken Soup, condensed
Ingredients
1 1/2 C Chicken Broth
1 T Poultry Herbs, fresh
1 t Roasted Garlic Powder
1/2 t Onion Powder
1/2 t Paprika
1/2 t Black Pepper
1/2 t Salt
1/2 C All-Purpose Flour
1 C Milk
Instructions
In a medium saucepan, simmer the broth and seasonings together for 2-3 minutes to open up all the flavors.
In a small bowl, whisk together the milk and flour until smooth.
While whisking the broth, slowly pour in the milk and flour mixture, whisking constantly.
Continue to stir and cook until the mixture bubbles and thickens, 4-5 minutes.
Remove from the heat and add additional salt and pepper to taste as needed.
Use immediately in a recipe or cool and refrigerate for up to a week and a half. It will thicken more as it cools.
Store in the freezer if you want to keep longer.
Notes
Let cool completely and then store in ziplock bags in the freezer in the quantities that you use most.
Nutrition Information:
Serving Size:

1 grams
Amount Per Serving:
Unsaturated Fat:

0g
MORE OF MY RECIPES HERE!
Get my NEW e-Cookbook here!! ⬇️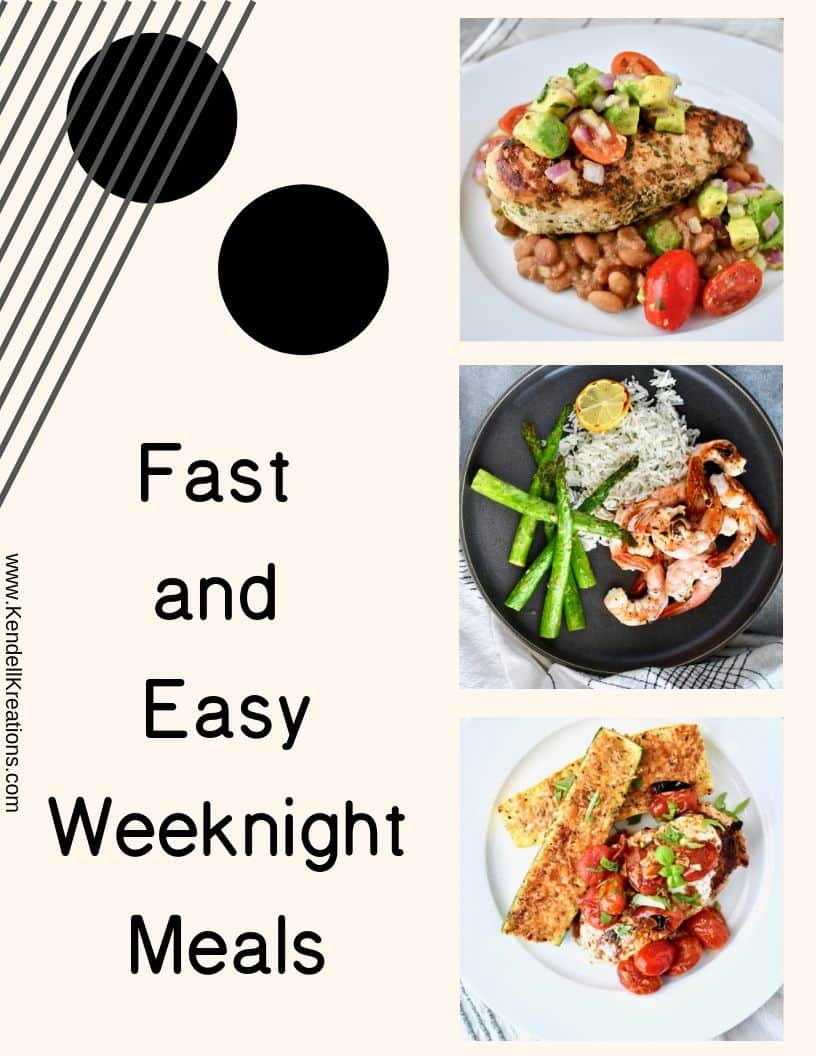 _
MY FAVORITE KITCHEN TOOLS!
Here are a few links to some of my favorite kitchen tools! You get a car, YOu get a car, YOU ALL GET A CAR…in my best Oprah voice
These Rösle Silicone Tongs are a little pricey but they will last you the rest of your life and are the softest in your hand. This is important for someone like m that cooks so much. It reduces strain, I have 4 sets in my kitchen!
These are my FAV Nordic Ware Sheet Pans, every kitchen should have at least 2 sets of these! I think I have at least 4 of each of these.
This is my favorite pressure cooker, the Fagor is the same concept as the "Instant Pot" but easier to use in my opinion, if you don't have one you NEED one, it will be your best friend in the kitchen!
A sharp knife is the most important tool in the kitchen, these Japanese steel "Shun" knives are my favorite! And this is a great starter set to build on. Once you try them you will be in love so use this as a foundation you can build on for years to come.
This Scanpan 11″ skillet is just the right size for almost anything you will need to cook and my best friend and a real workhorse in my kitchen, it's also a great deal at $99. Scanpan is the best in the world for healthy cooking. It is coated with a proprietary ceramic titanium coating that is durable while allowing you to use fewer fats and oils when cooking. It is a coating only they use. I could talk all day about my love for these pans, message me if you want more info. Here are some other sizes that are available if you are looking to outfit your kitchen with some new goodies. 8″ & 10″ Skillet setor 8″ Skillet, I still need this one for my kitchen Also, I don't really know how to cook small so the 12.5″ is my other fave!
This giant vat of olive oil is my favorite, I decant it into a smaller bottle for my counter. Or put this spigot on top of a wine bottle!
This Tovolo jar scraper has to be my single favorite kitchen tool, it is definitely the most used tool in my kitchen. If you are NOT a gadget person, this is the only necessity I say is a MUST beyond the wooden spoon.
A great wood spoon is essential, this Olive Wood one is my favorite, I have more than I can count. But can you really ever have too many?
A food scale can be a very important tool in your kitchen, this one is the one I use every day!
If you love Joanna Gaines as much as I do then the 'Magnolia Table Cookbook' is a must in your kitchen, get a copy HERE!
Check out this great product for your mason jar, the Ergo Spout lets you turn any jar into a pourable pitcher. Get yours here! I love making my homemade salad dressing and keeping them this way in the refrigerator.