Joanna Gaines Green Beans Amandine recipe from the Magnolia Table Cookbook is so quick and easy, I threw it together on a whim as a side the night that I made the Chicken Spaghetti recipe that comes later in the cookbook.
If you want to give them a try and don't YET have your own copy of the book, Joanna shared it here. If you need your own copy of the cookbook, get one here!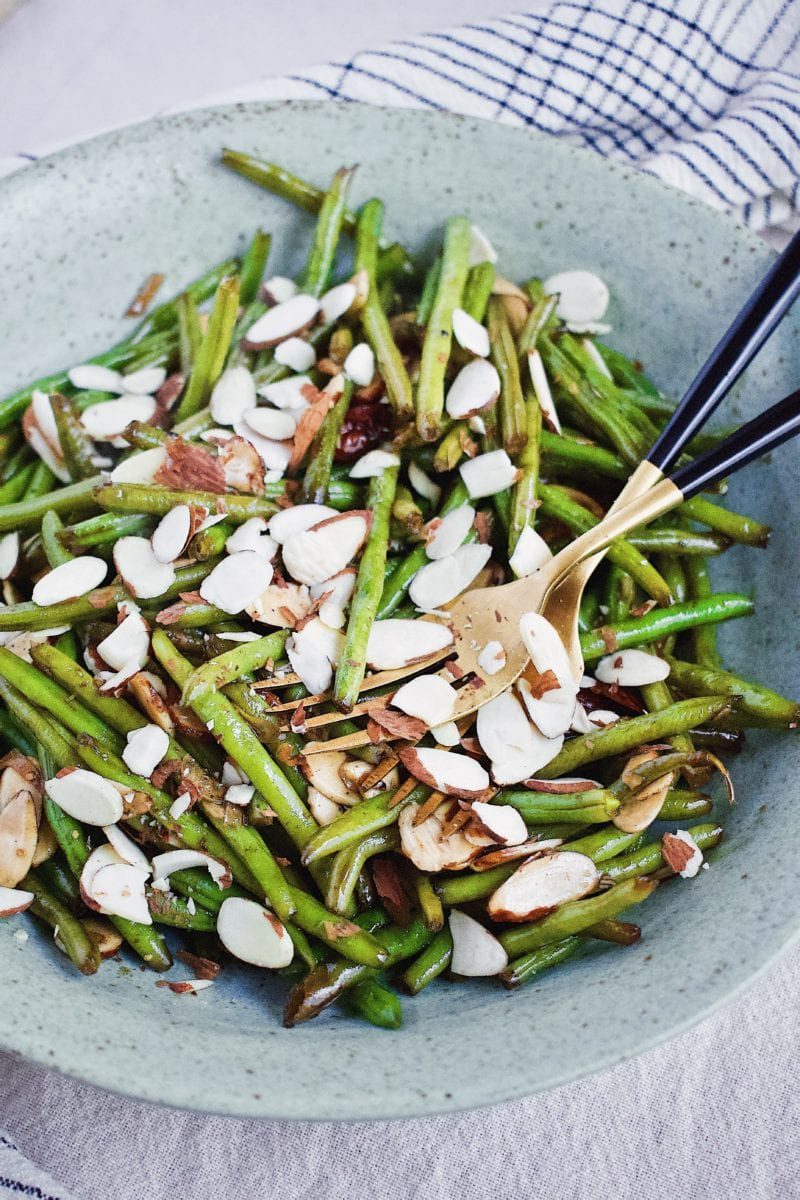 The review...
Green Beans Amandine is a classic recipe but Joanna puts a delicious spin on them, as seems to be the trend with this fantastic cookbook. The addition of the brown sugar and the vinegar adds a beautiful boost that will get even the pickiest eater to enjoy their greens and maybe even ask you to make them again.
They develop this great glaze thanks to the brown sugar and the tart kick that comes from the vinegar makes them irresistible.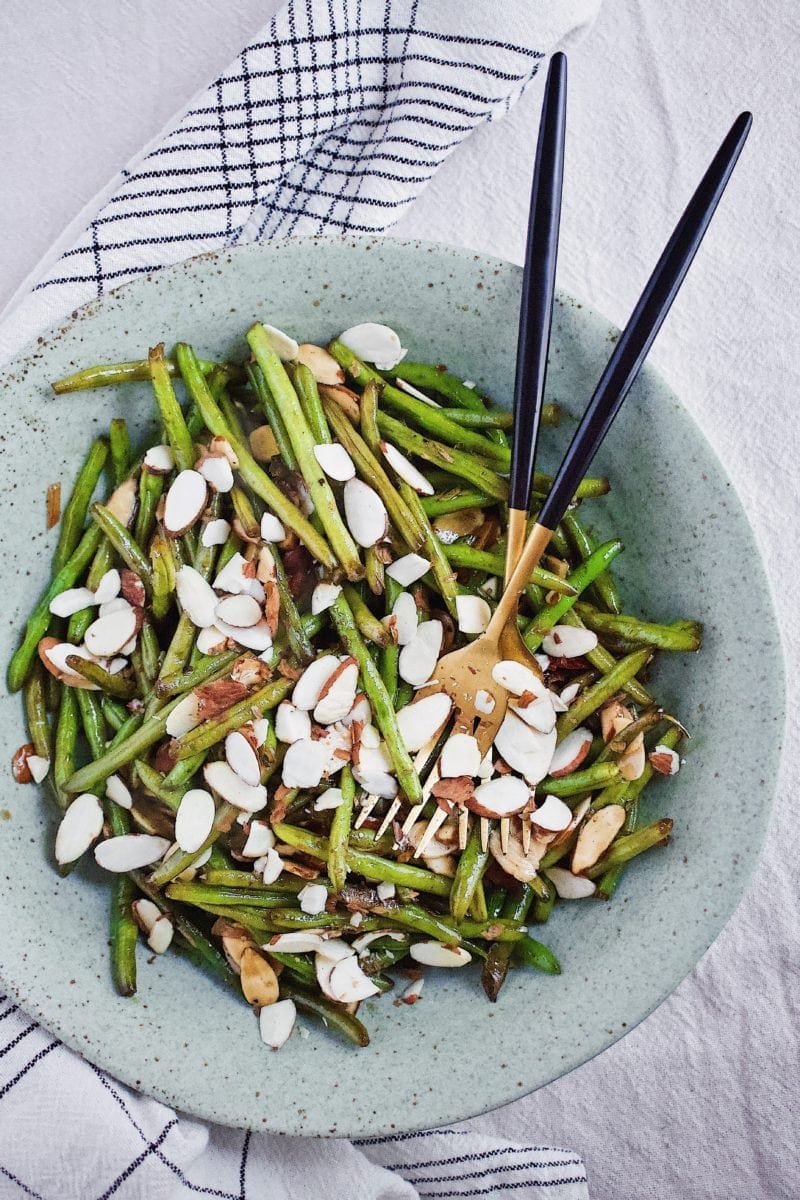 The TIPS...
The simplicity of this recipe makes it something that you can make any day of the week. I used frozen green beans, which means you can keep all of the ingredients on hand at all times. I quickly thawed them out under some warm water and let them sit out to warm up until I was ready to cook them, then throw them in your warm pan and the whole recipe takes less than 10 minutes to make and get on the table.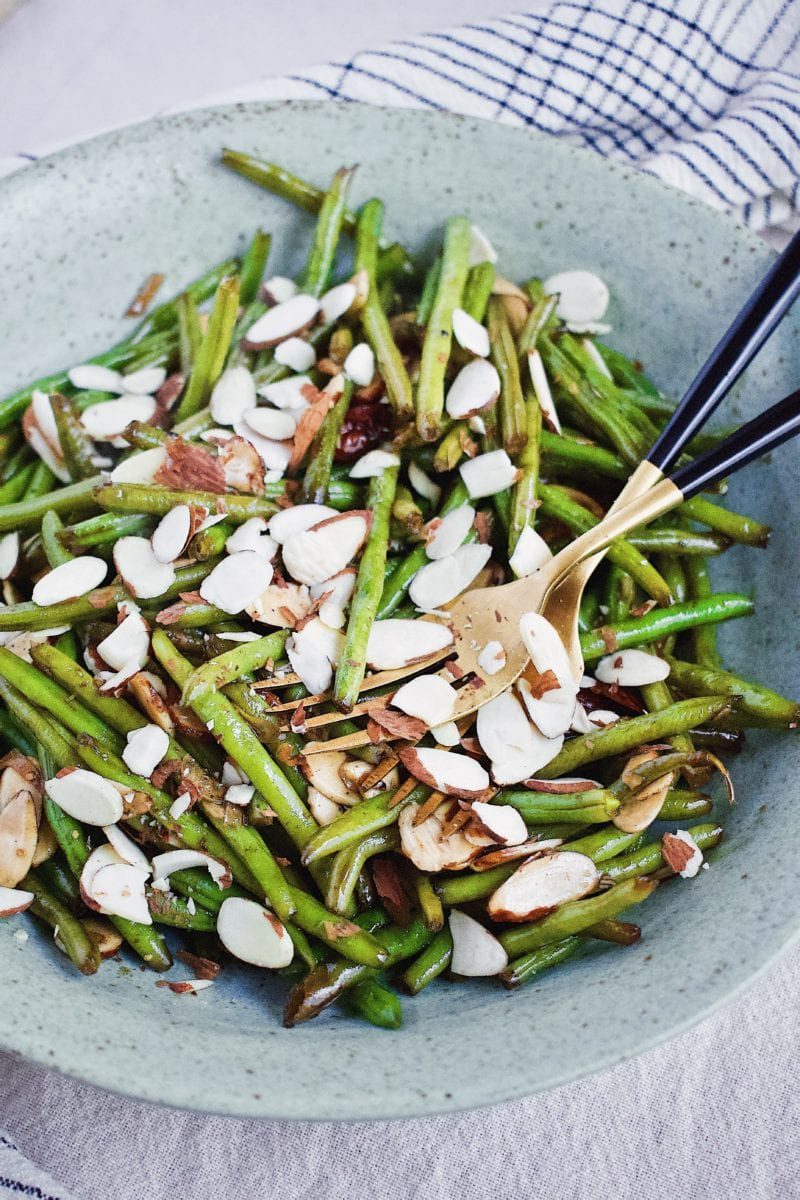 The reaction...
I served this to some friends that came over and there wasn't one bean left at the end of the night! Let me know in the comments if you make them and how much you enjoy them.
Until next time, happy cooking!
Kendell
If you watched Joanna makes this recipe on the second episode of her new cooking show Magnolia Table with Joanna Gaines you can get the recipes by CLICKING HERE, she shared them so you can make them at home!
Read my other reviews of Episode 2 here...
Friendsgiving Casserole (Coming Soon)
Cranberry Sauce (Coming Soon)
-
Did you make this recipe? Let me know by leaving a review or comment! And be sure to sign up for my newsletter, and follow along on Instagram, Pinterest, and Facebook!