I made Joanna's tasty and easy Chicken Spaghetti for my friends and family one night and everyone loved it! And it is super simple to put together. I had previously purchased a few rotisserie chickens at Costco, shredded them and threw the meat in the freezer to have ready for a few of the recipes that I was planning to make from the Magnolia Table Cookbook.
There is a handful of recipes that this really works perfectly for, and this will be the only real thing that I will be buying pre-made to make any of the recipes that Joanna has in the book.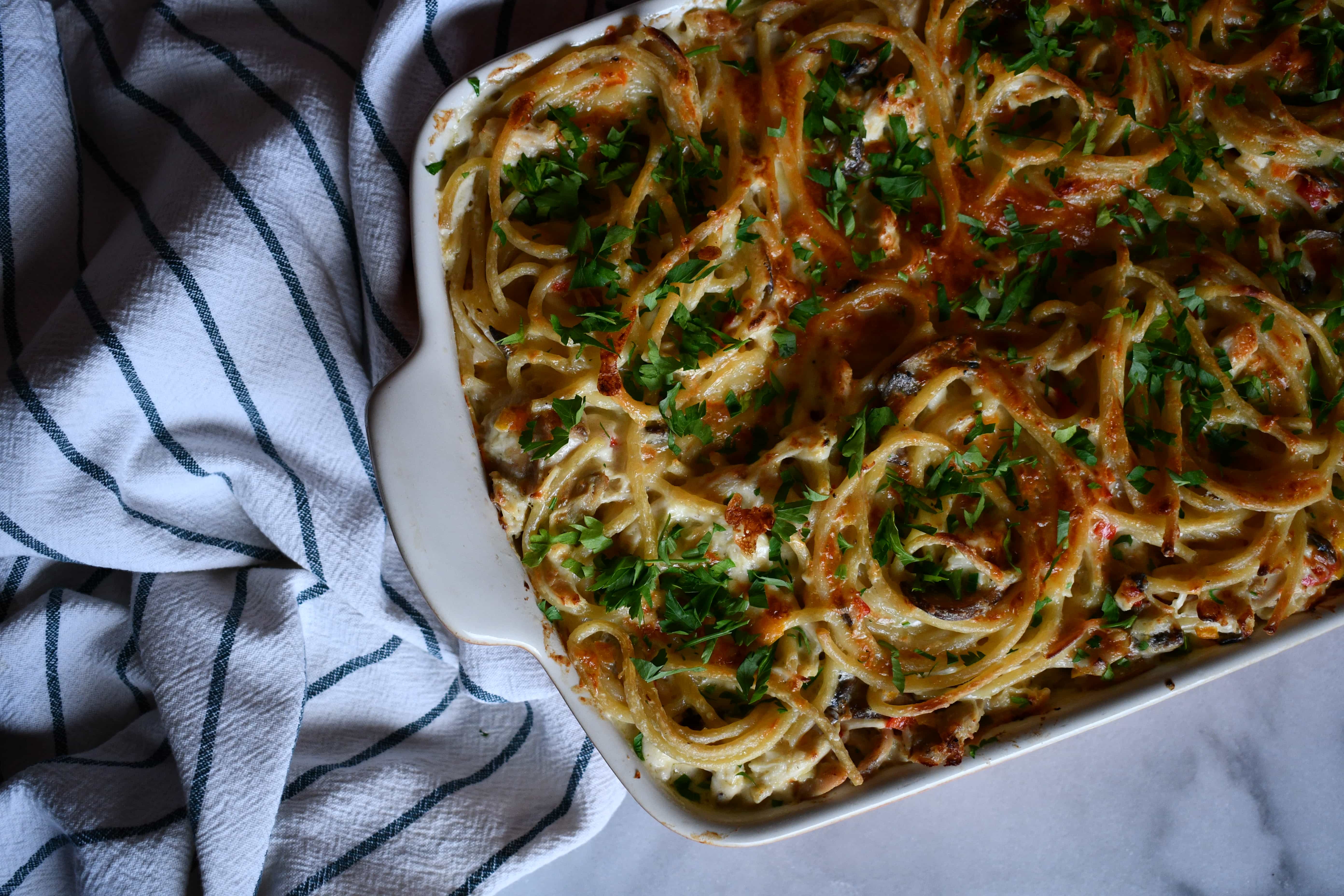 I love how quick this comes together, throw a pot of water on to boil you pasta and another to make your sauce and toss it in a casserole to go in the oven. I have just a couple notes to share with you on this one.
The first was a personal choice, I used bucatini pasta, it is the same as spaghetti except that it has a hole in the middle to hold some extra sauce. I like this because it is like big spaghetti, so when you swirl it into nests in your casserole dish it added just a little more drama to it, and ever more defined shape.
Also, when you put your pasta in your sauce to mix it all together, the sauce works its way into the pasta and gives it a punch of extra flavor when you're eating it.
The next note I will share is that I did not use the Velveeta, I just couldn't bring myself to do it. I instead used some Mexican crema, if you're looking for it in the store, it comes in a plastic jar and is like sour cream but thinner. It has a little tang to it, but once mixed in this sauce you would never know the difference.
It kept the creaminess that the Velveeta would bring but did not alter the flavor. My other favorite tip is that Kroger now carries, in the simple truth brand, a shredded organic white cheddar in the section with all of the other shredded cheeses and that made one less piece of equipment that I had to clean, whether it be a cheese grater or the food processor.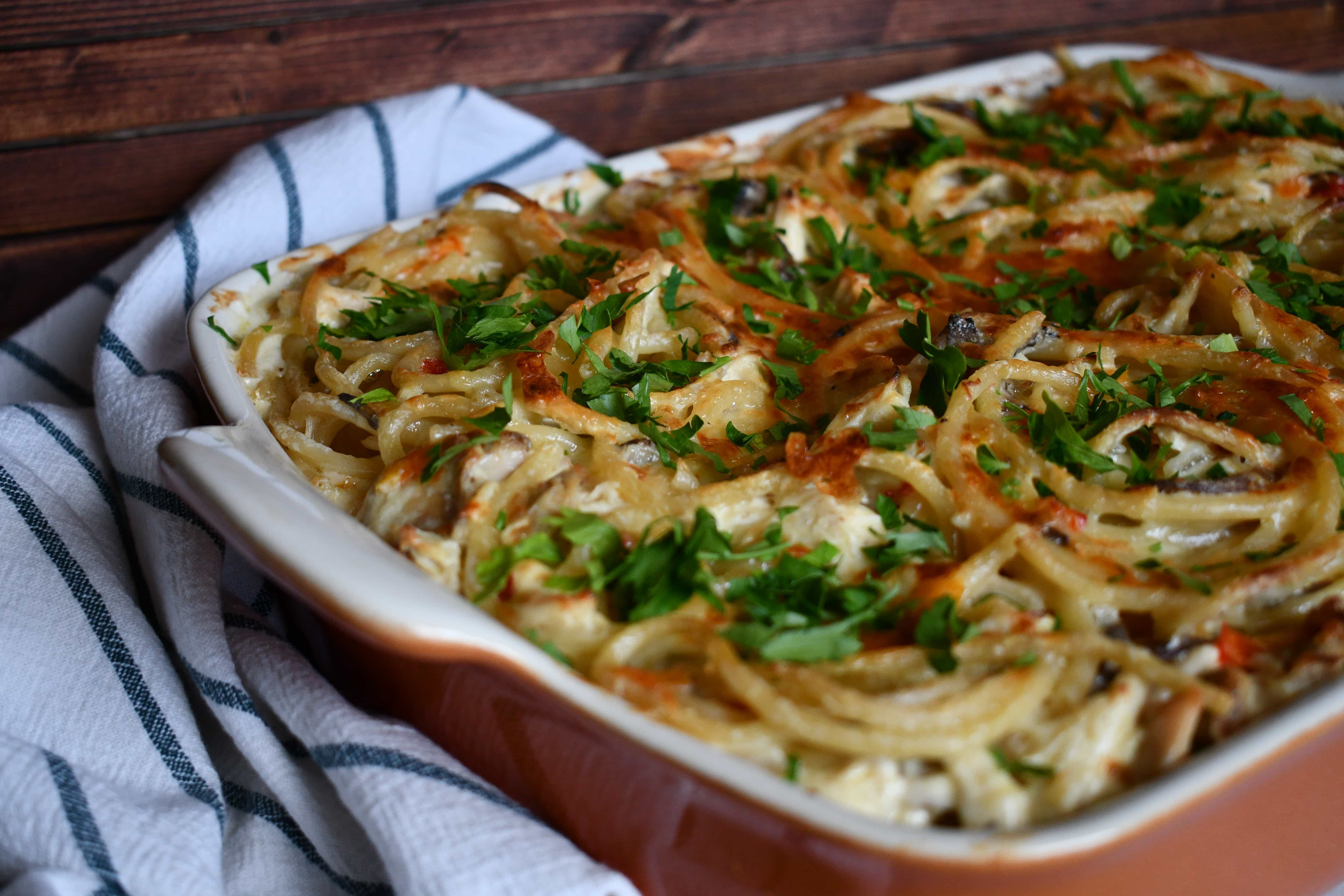 Beyond that, it comes together very quickly and will even hold up if you want to get it made ahead of time and then bake it a little later. I made the Greens Beans Amandine to serve with it and they perfectly balanced this rich creamy dish. I reviewed the green beans a little earlier, you can look back to see what I have to share about them. But the sweet and tart flavor that recipe packs was a perfect combo for the Chicken Spaghetti.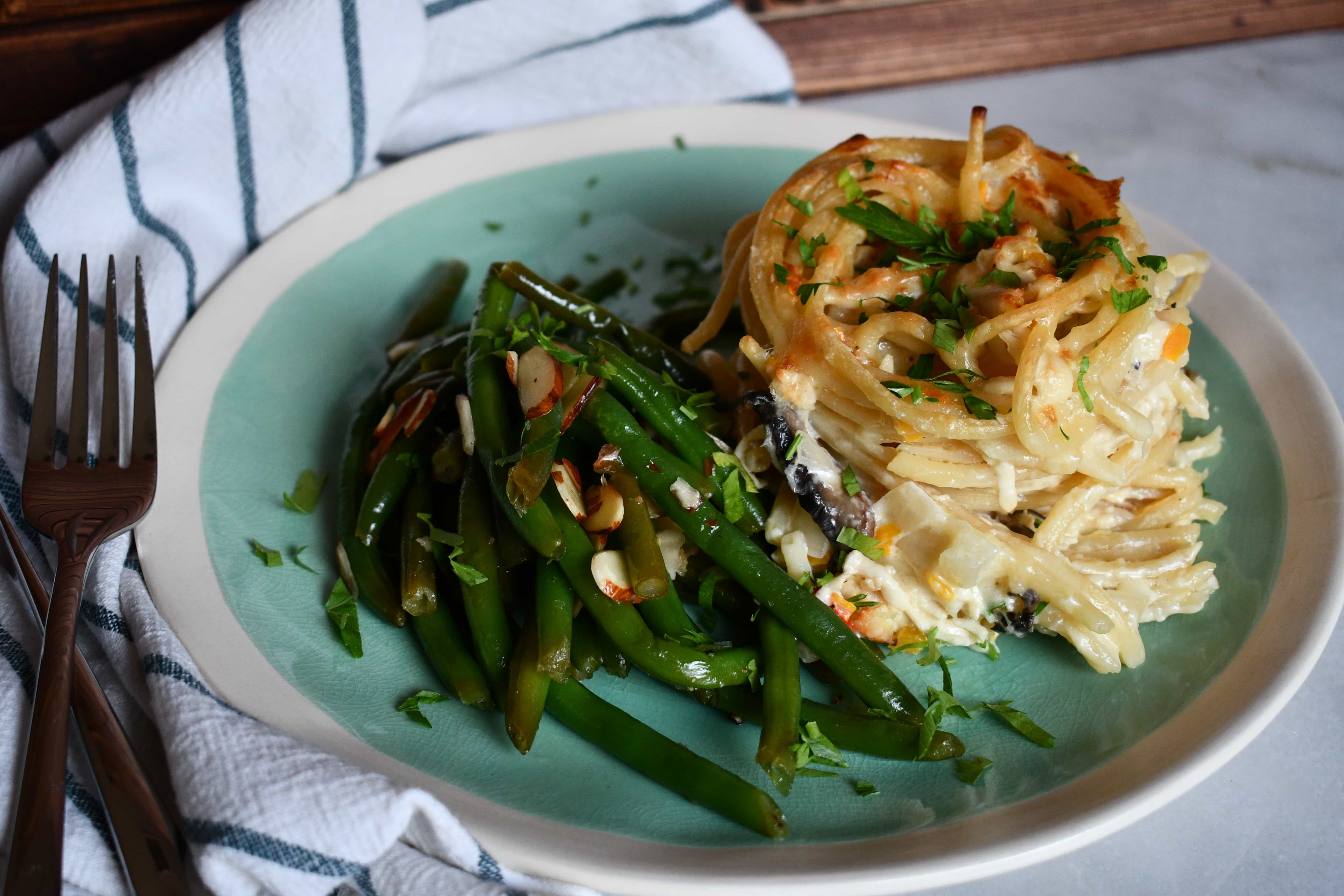 I will be making this again for sure, leave me a comment below and let me know if you made any changes while making yours and how you liked it 🙂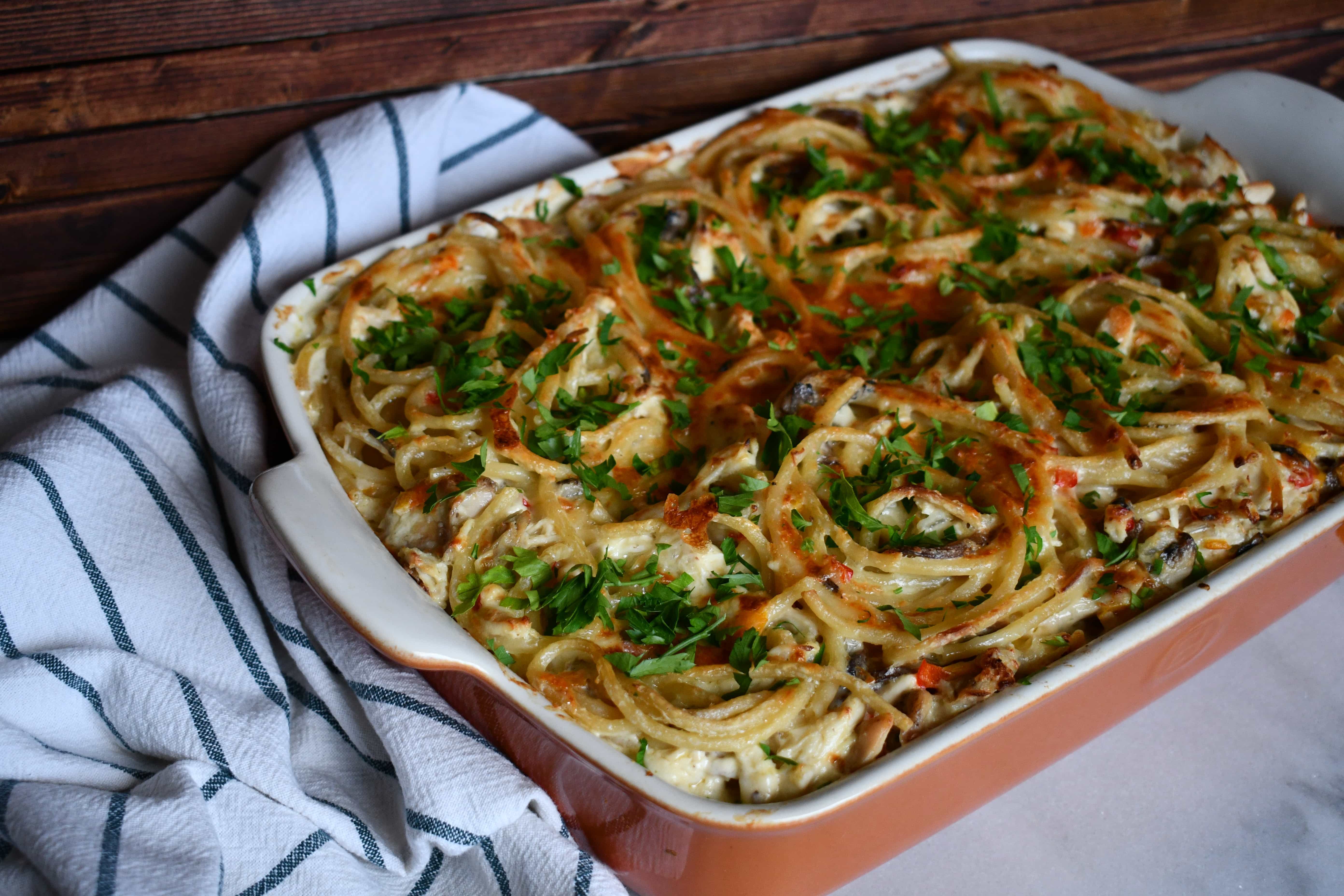 Until next time, happy cooking!
Kendell
-
Did you make this recipe? Let me know by leaving a review or comment! And be sure to sign up for my newsletter, and follow along on Instagram, Pinterest, and Facebook!