This beautiful old-world recipe is one that will transport right to the emerald isles. It is a recipe that has been being made for generations, and once you make it you will understand why. It uses ingredients that would have been readily available on the farm and I can see why this Potato Bread was and is a part of everyday life.
I had never really heard of or experimented with a potato bread recipe like this one before I began playing with it so I could share it with you here on the blog. It is a similar technique and cooking method as the Soda Bread that I just shared a few days ago. This classic side dish is something I would love to see revived, it is 100% delicious and I mean, when can you go wrong with potatoes and butter!?
Potato Bread at Home!
So as you might imagine, if this was a recipe that was being made on the daily, it is super simple to make. If you can boil water and mash some potatoes, you can make this bread.
Like the soda bread that I mentioned above, I believe this may have been a recipe that was a stepping stone toward the English Muffin. In my eyes, they must be cousins because the cooking method is so similar.
This recipe begins with cooked and mashed potatoes that have been seasoned with a little butter and salt. That simple, potatoes, butter, and salt with the addition of just enough flour to make the mixture slightly bready. The steam of the warm potatoes and the butter allow the mixture to puff slightly when cooking, but other than that there is no leavener and the finished product is a bit like a potato pancake.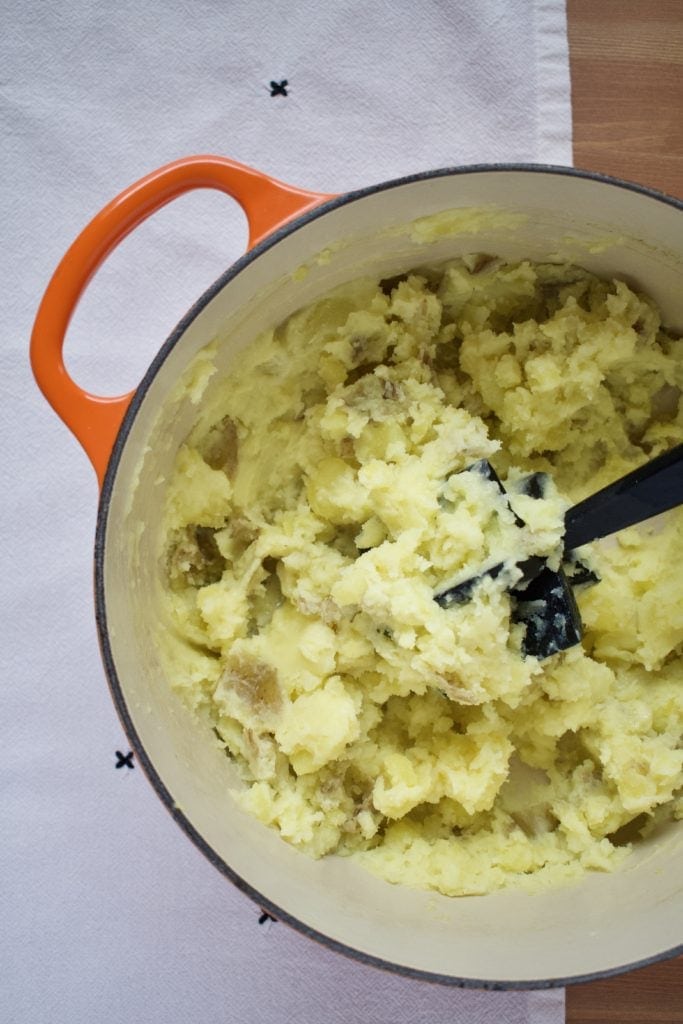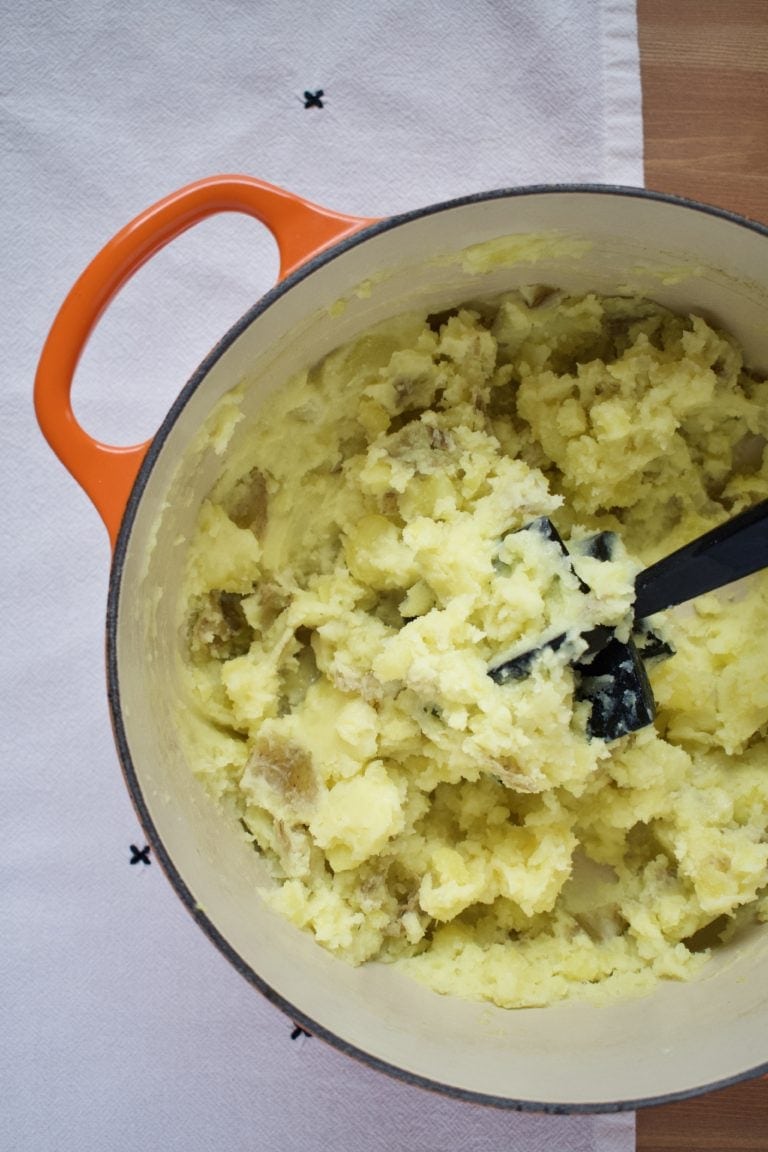 And as in true Irish fashion, it is suggested that you top them with a heaping helping of Irish butter! Everything gets some butter on top in Ireland. And I can't say I am mad about it, it was also one of the good things they would have had around if there was a cow on the farm, so heap it on and enjoy!
More Irish Favorites
This Irish Potato Bread also makes a great addition to your St. Patrick's Day feast, I have also shared recipes for Soda Bread, Irish Shortbread, Colcannon Potatoes, Corned Beef, and Cabbage, and my Nextover recipe for Ruban Casserole.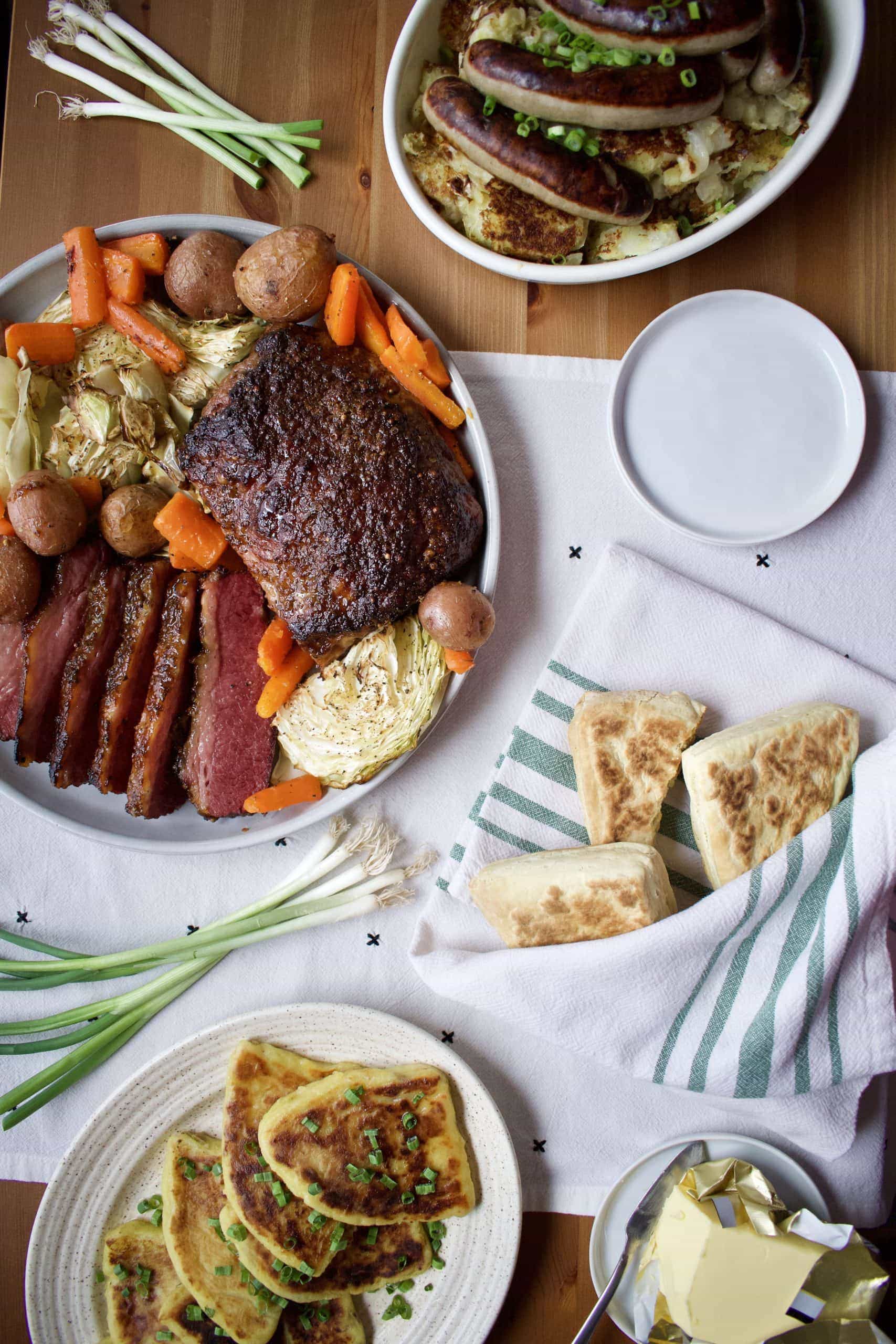 If you can't tell, I love celebrating a holiday and these recipes are actually a few of my favorites that I look forward to having every year! I hope you enjoy them as much as I do, now go get cooking!
Did you make this recipe? Let me know by leaving a review or comment! And be sure to sign up for my newsletter, and follow along on Instagram, Pinterest, and Facebook!