This recipe is a little different than brown bread, or the Irish soda bread that we know in the United States. This Soda Bread is more like an English muffin. I haven't done the research, but I imagine that are cousins of some sort, take a look and give it a go, its a great recipe and pretty easy to make.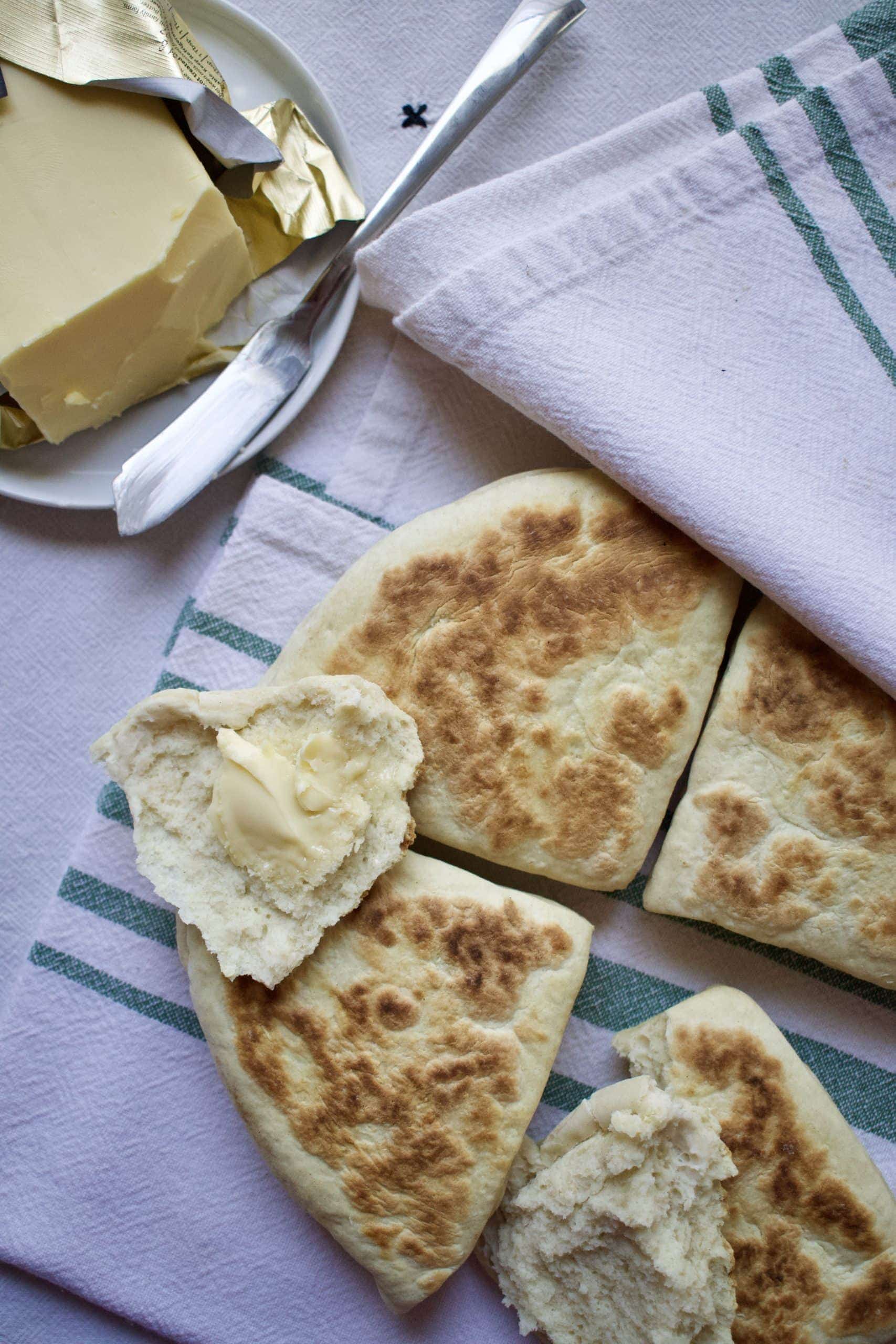 From what I have found, this is a more traditional version and something that is still made today for dinner and tea time. As the Irish do, it is mostly enjoyed by topping with lots of butter, and at tea time the addition of jam might be added. I made and served mine next to corned beef, and it was a great accompaniment.
Traditional bread, traditional technique.
This Soda Bread is cooked in a warm skillet or on a hot griddle. This is the technique that makes me believe that it is related to the English muffin. They are both cooked on a dry hot griddle or skillet.
It is a recipe that way back in the day, in the old Irish cottages, would have been cooked over the hearth. The "soda" in the form of the bicarbonate of soda, or baking soda as we know it in the U.S. is what leavens the bread in conjunction with the buttermilk. Cooking slow and over low heat, raises the bread and you will actually see it go from a thin piece of dough to a puffy piece of bread.
It is the little things that bring joy to me when cooking. I love seeing the dough rise right in front of my eyes. Just keep a nice even heat and an eye on it so that it doesn't burn. Flip a couple of times if you need to, just continue to cook until you get a nice even brown color on both sides.
I also do have to note, I may not have rolled my dough quite thin enough, I had to finish my bread in the oven for a few minutes because the outer edges were a little raw still. I watched a couple of videos and my dough might have been a little too dry, a slightly wetter dough will cook more evenly, so a splash more buttermilk might be in order when making this again.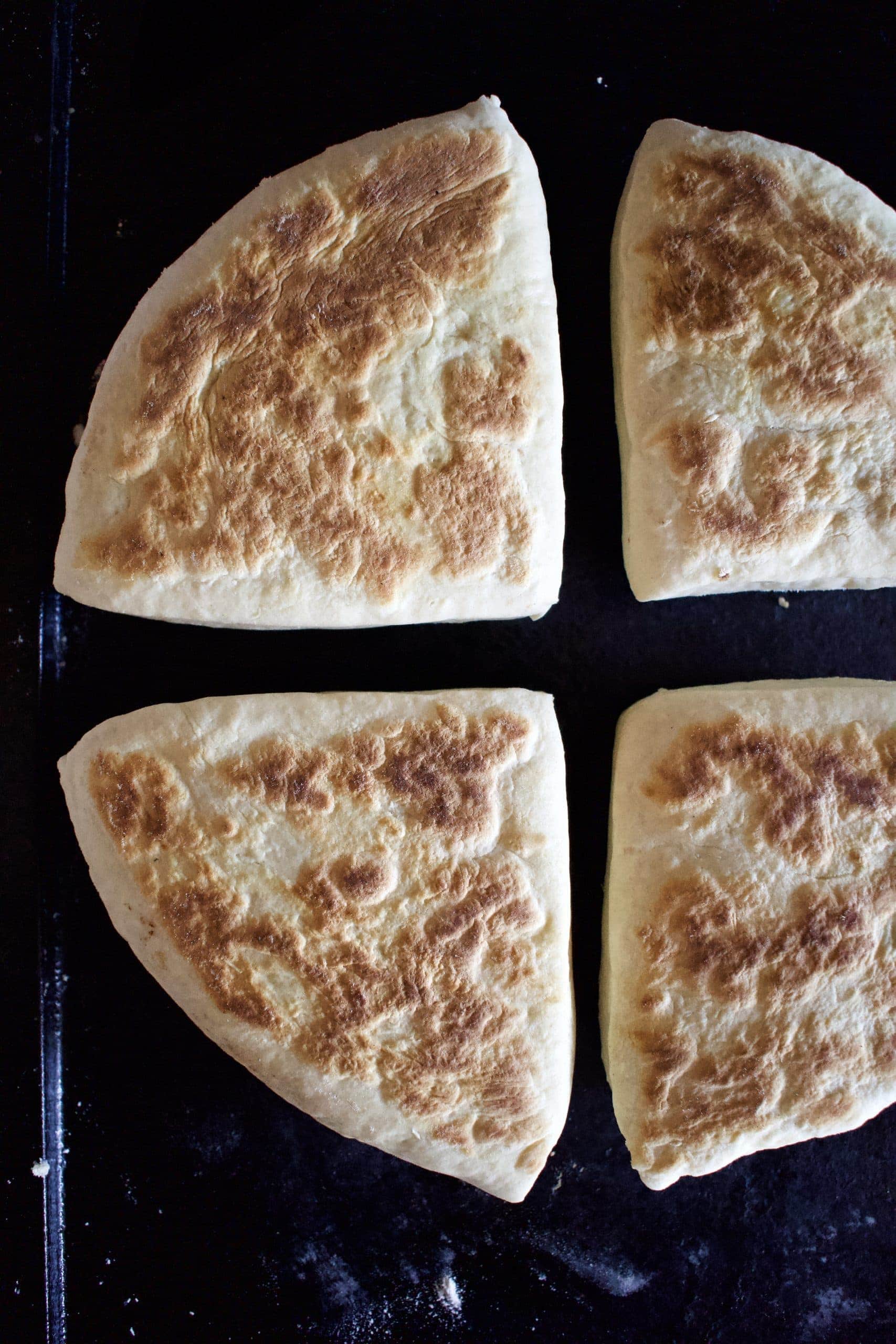 The truth of it is that this is a recipe that would have been made by feel, which also means that it was most likely a little bit different every time it was made. If you want to see a little more, check out the "Ireland" highlight from @theboywhobakes, his story is what inspired me to give this recipe a go.
Did you make this recipe? Let me know by leaving a review or comment! And be sure to sign up for my newsletter, and follow along on Instagram, Pinterest, and Facebook!