Sometimes I crave a good hero sandwich, and this Italian Subs Recipe really hits the spot. If I have the time, I go all out and make some fresh bread to build them on. But a giant loaf of store-bought Italian or French bread will do the trick too!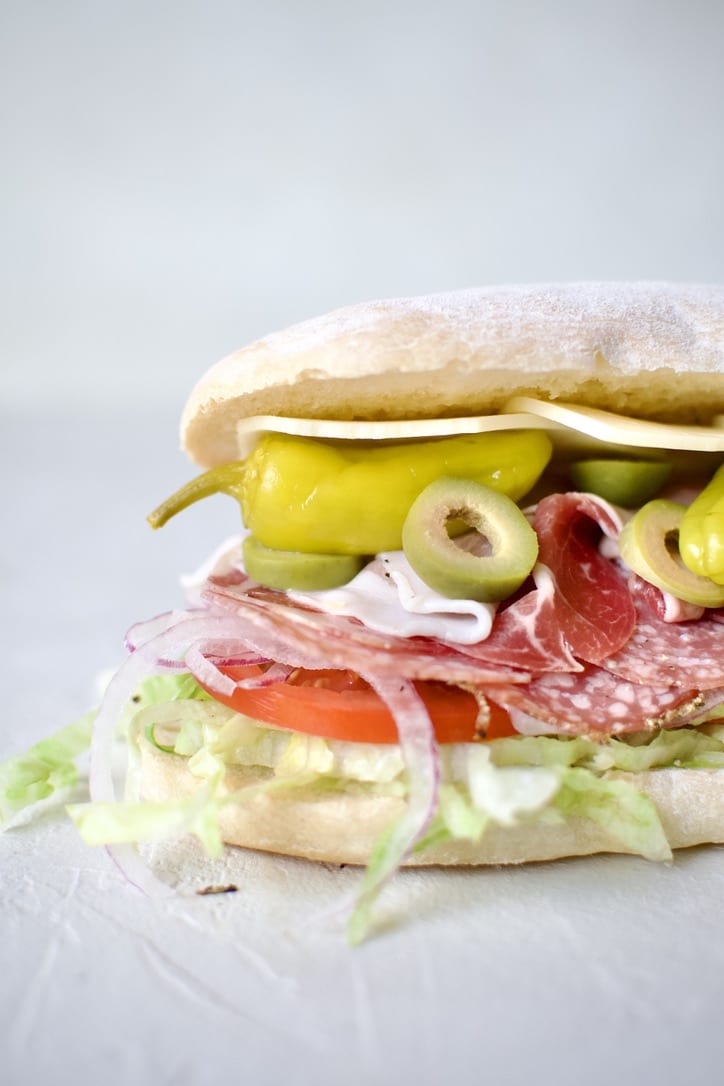 Jump to:
Ingredients
I literally whipped this sandwich up with leftover bits and bobs that I had in the fridge. It was everything I needed to make a perfect Italian sub sandwich.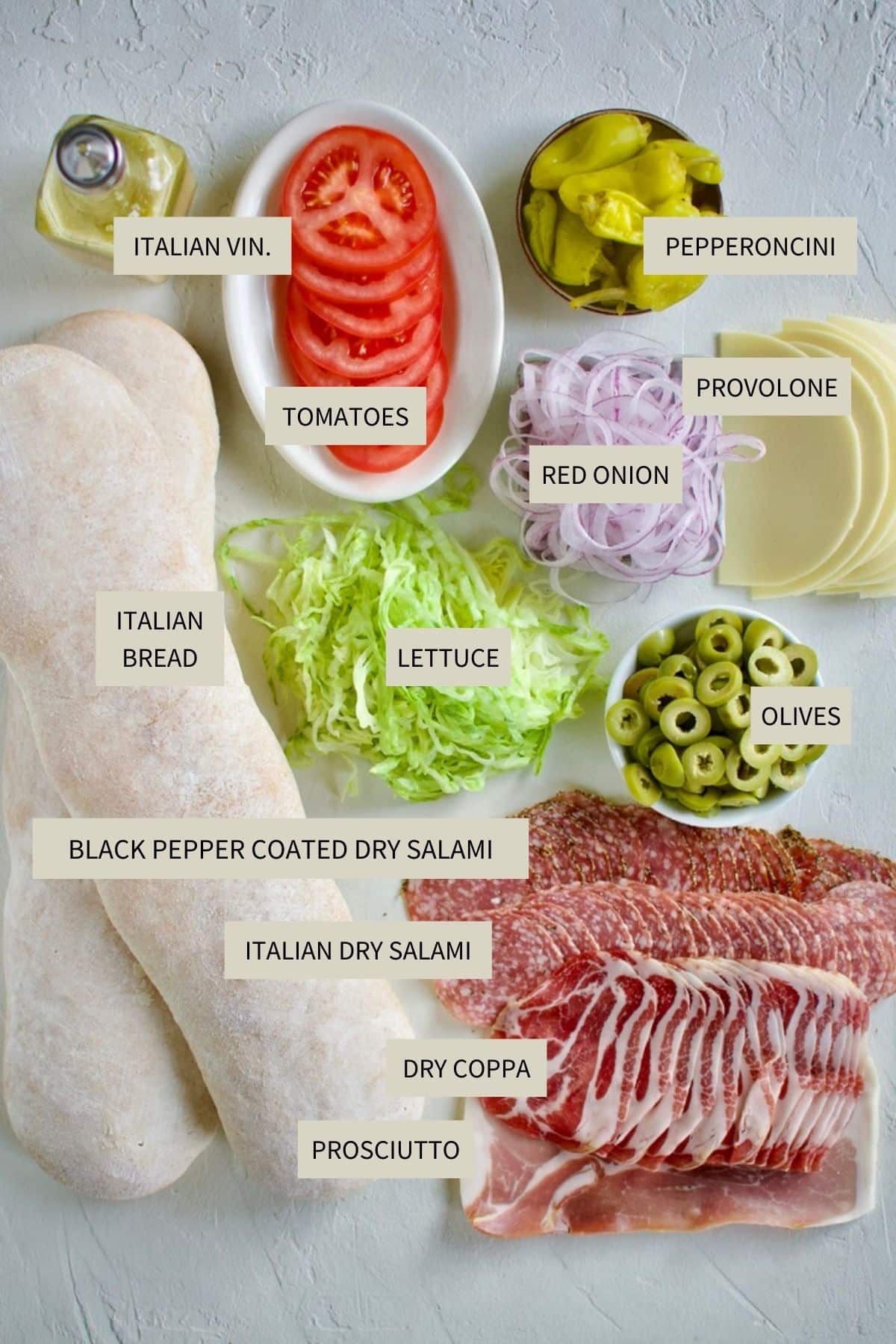 I had an extra pack of this salami in the fridge, that is what spearheaded the whole desire for a sub sandwich. Everything else just fell into place. I picked this pack up at Costco in a two-pack.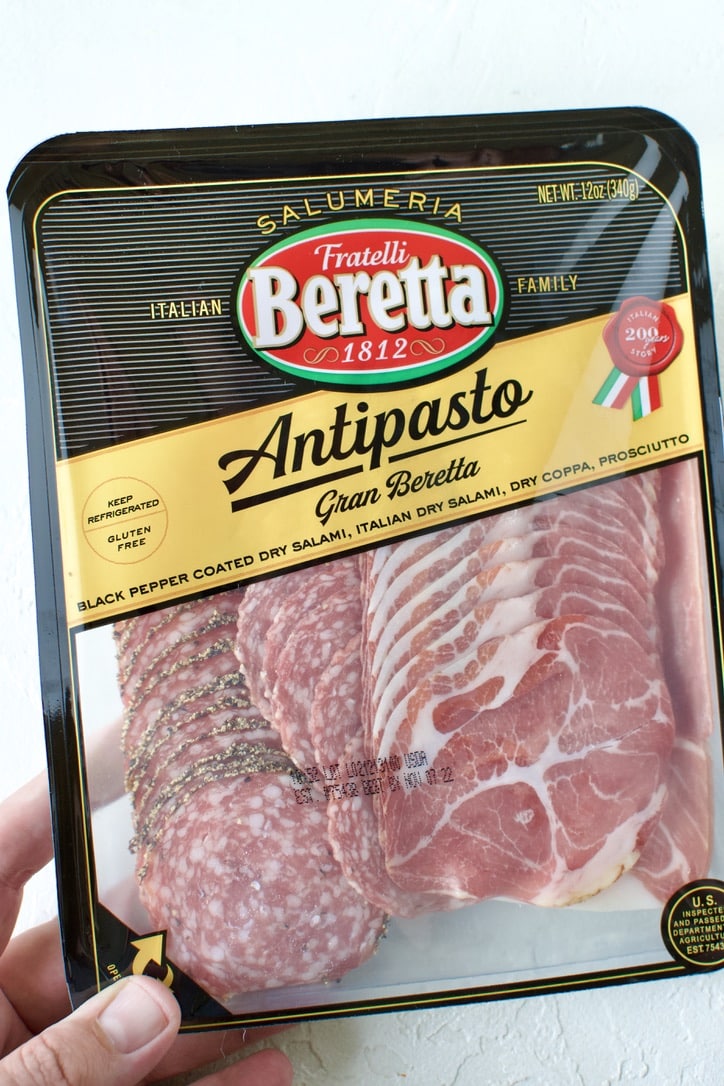 Use the JUMP TO RECIPE button at the top of the post, or scroll to the bottom of the post to see the full recipe card with ingredient measurements and instructions.
Method
What really makes a sub like this great is getting the bread loaded with flavor by dousing it with some Italian vinaigrette. Start by opening up the bread and adding the lettuce to the bottom, and lots of vinaigrette on both sides of the bread.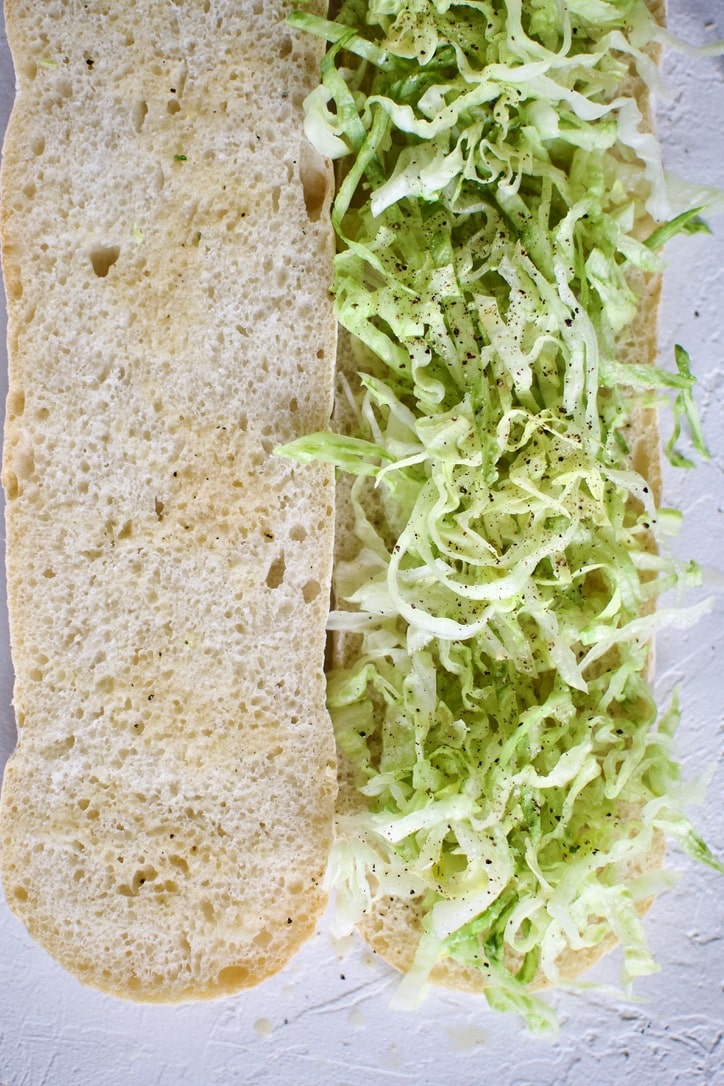 Then layer everything on. Tomatoes, onions, salamis', olive, and peppers, finishing with the cheese. Top with the bread and slice.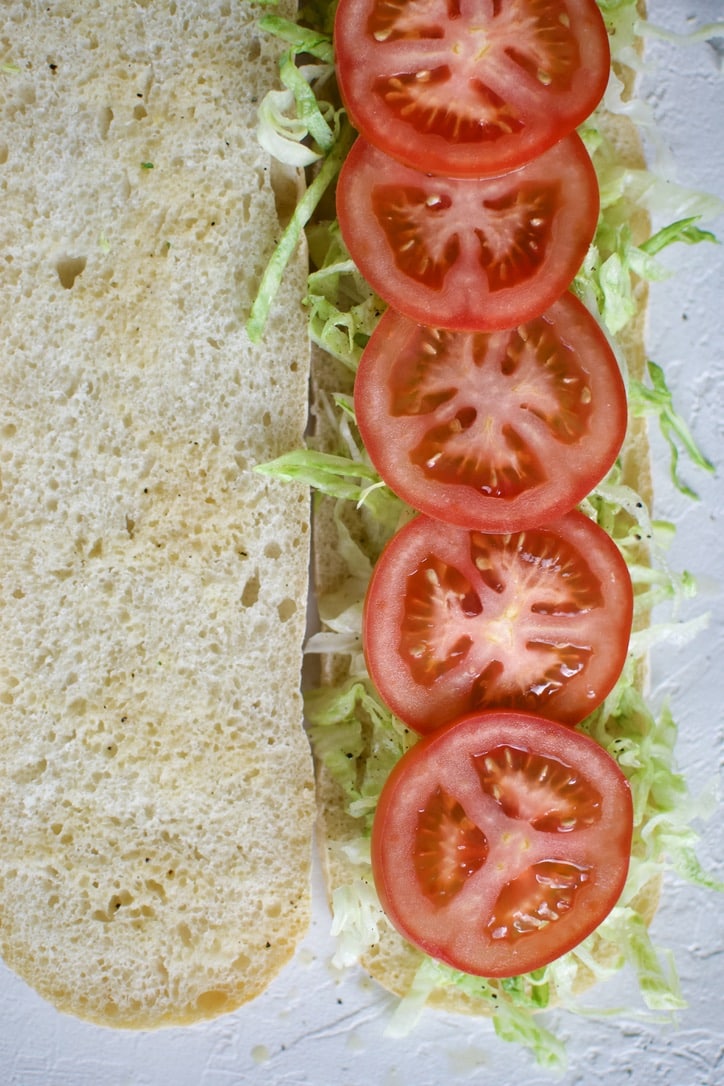 If you prefer, you can add some mayonnaise as the last layer. Depending on my mood I sometimes add it.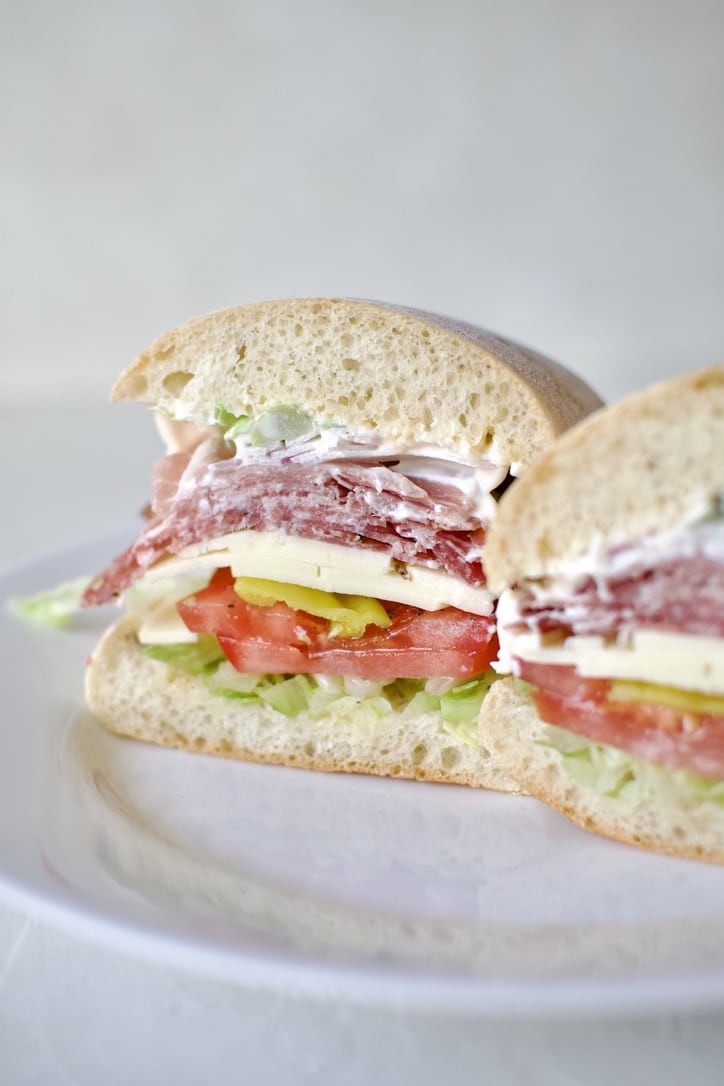 Notes & Tips
A traditional Italian sandwich is prepared using a long bread roll or bun with meats such as salami, mortadella, capicola, and ham along with provolone, tomato, onion, green bell pepper, olives, olive oil or salad oil, salt, and cracked black pepper.
You can feel free to add any of those meats if you like them, or veggies. This recipe is just my spiced-up version, and it's delicious!
Substitutions
I share in the recipe card the link to the homemade bread. But if you're not up for making bread, grab a loaf of Italian or French bread at the grocery store. The key when using that bread is to scoop out the heavy insides and lay all the fillings inside. It ensures there isn't too much bread to fillings ratio.
I used the above-mentioned mix of salami, but feel free to swap them for your favorite salami, or add some Italian hams or other cold cuts.
If you like your sandwich a little spicier, swap the pepperoncini peppers for spicy cherry peppers. They will give it some more kick for sure.
Did you make this recipe? Let me know by leaving a review or comment! And be sure to sign up for my newsletter, and follow along on Instagram, Pinterest, and Facebook!