This Meat Loaf recipe from Joanna Gaines' Magnolia Table Cookbook Vol.1 was a complete original for me. And to say that it was a big-time winner just might be an understatement. It will for sure be my new standard go-to recipe that I will use over and over again, the family gobbled it right up!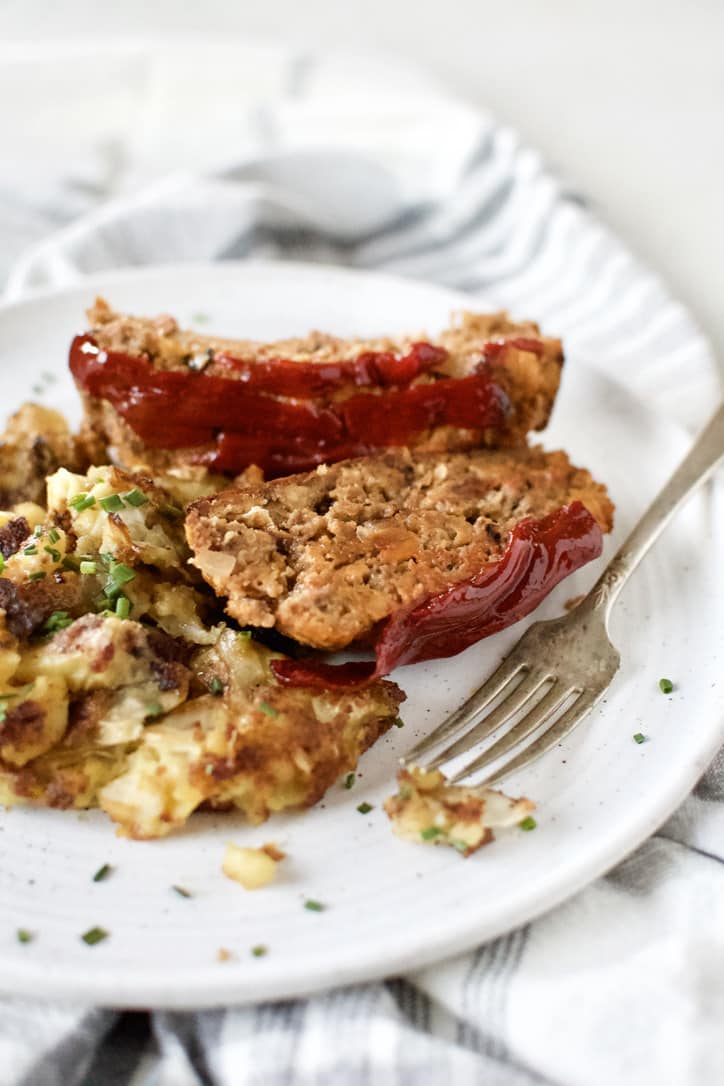 The review...
If you know me or have been reading my Magnolia Table Cookbook Reviews for any amount of time you now know that I love a recipe with a short ingredient list and this one is a winner in that sense. I don't like overly processed foods and in past recipes from the book, I have opted to use cream cheese instead of Velveeta where called for in a handful of the recipes that Joanna shares.
Even though this has a short ingredient list it is far from short on flavor. And as far as the complexity of the recipe goes, this one is anything but. It is beyond easy and I usually get it mixed before the oven even finishes preheating.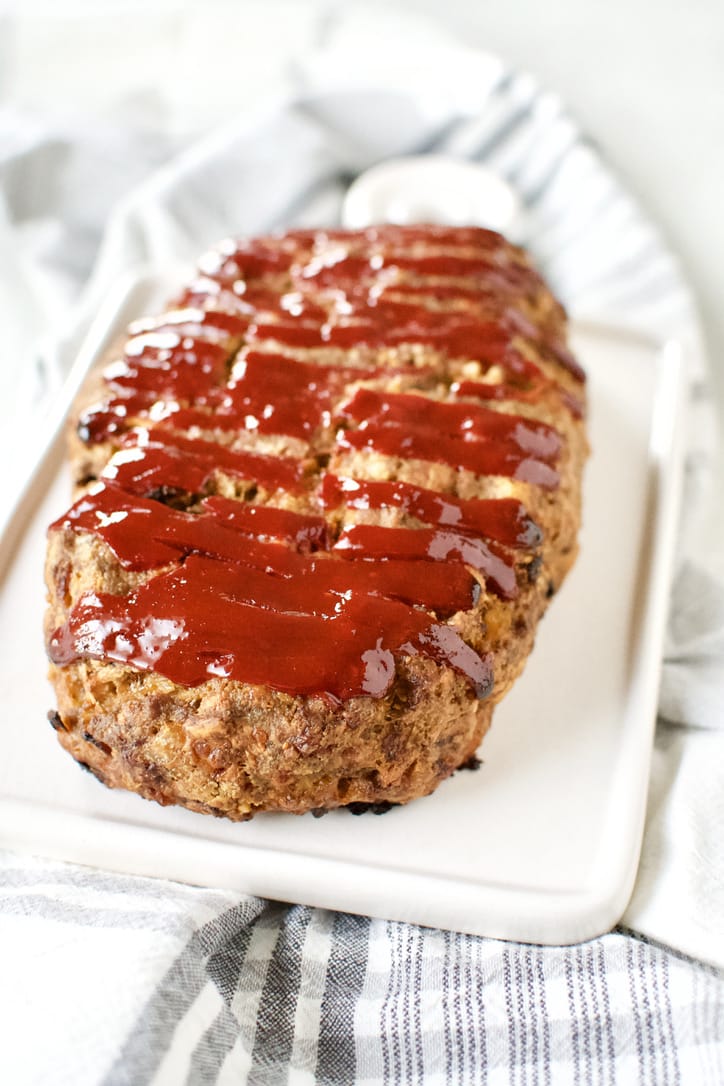 The reaction...
I served this recipe to my family and it received resounding praise. Met with requests to never make any other kind of meat loaf ever again. So if that doesn't just say it all I don't know what else to say about it.
I did however love the use of saltines as the binder...and the cheddar cheese, heavenly! It just kind of disappears, but then would show up in little pockets and give you a great little burst of cheesy goodness.
The saltines seem to disappear in the cooking process, but that is totally welcome. They add great flavor and perfect the level of seasoning. I am also a fan of the ketchup on top, as much as that can cause controversy. I even add more on top just before I eat it, it is just perfectly homely to me!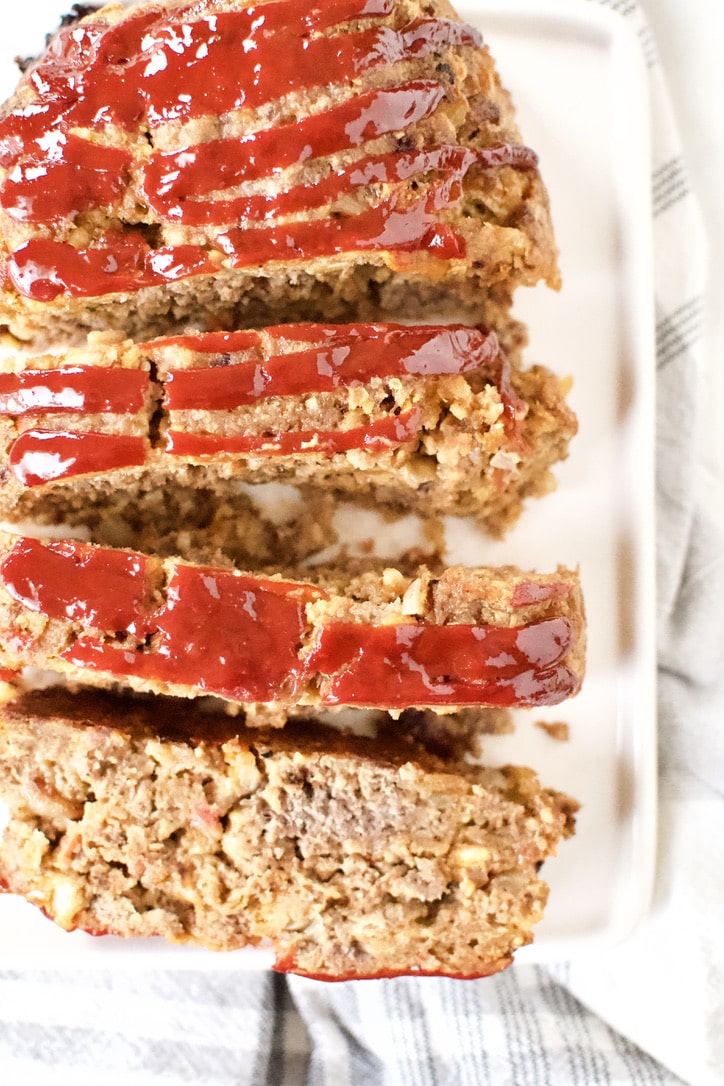 The TIPS...
When it comes time to crusht the crackers, I open one end so the air can get out, and simply give the tower of crackers a press down. It will basically crush all the crackers. I then press them all out of the sleeve, crushing even more as I dump them into the mixing bowl.
Next, take all your jewelry off and get your hands in there. As my Tia says, your hands are your best tool! Gently fold the ingredients together, taking care not to over mix. You want to evenly disperse everything, but not work the meat until it is tough.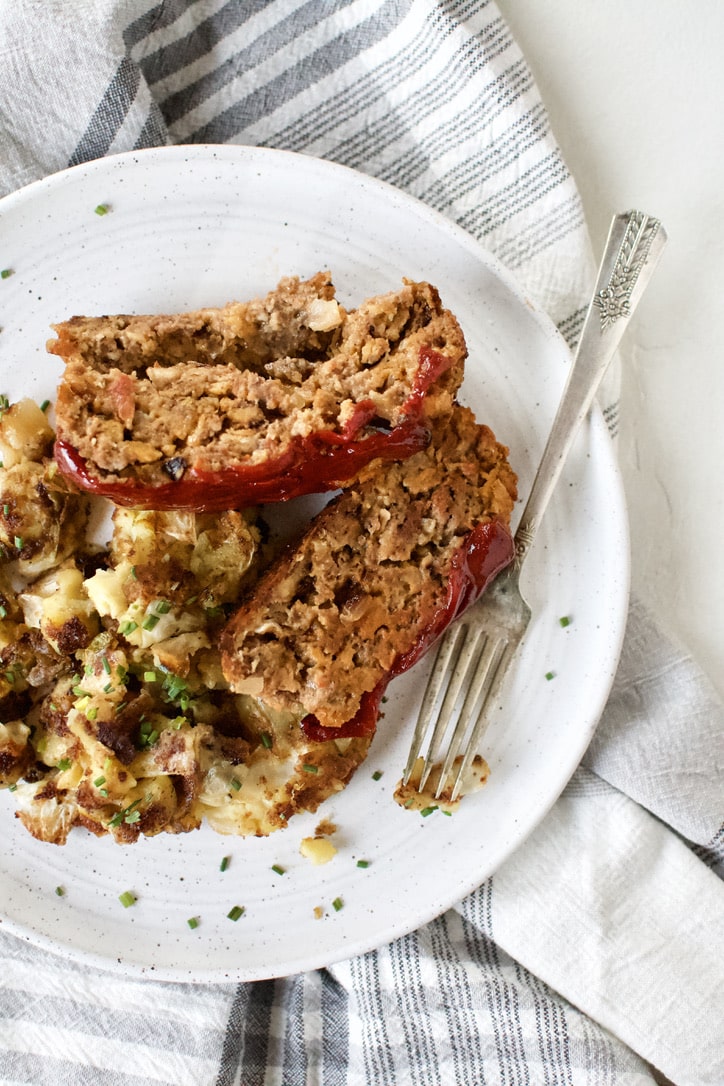 Overall, Joanna has created yet another family favorite here. This is an heirloom recipe that you will use for years and your kid or family will crave again and again.
Until next time, happy cooking!
Kendell
-
If you loved this recipe, take a look at some of my original recipes that fall into this same comfort food genre. Like these Giant Meatballs in Tomato Sauce, Pot Roast Sandwiches, or my Chicken & Mac n' Cheese Waffles. These are all fantastic comfort foods that you are sure to fall in love with!
Did you make this recipe? Let me know by leaving a review or comment! And be sure to sign up for my newsletter, and follow along on Instagram, Pinterest, and Facebook!