I had only just discovered true pimento cheese just before the Magnolia Table Cookbook was released in April of 2018. Before then I only knew it as an almond covered cheeseball that I really didn't care for at all.
In December 2017 at the fantastic Merchants Restaurant in Nashville, Tennessee I had my first real and true version of Pimento Cheese. It was served on the side of their Fried Green Tomatoes and I think I fell in love with it right then and there!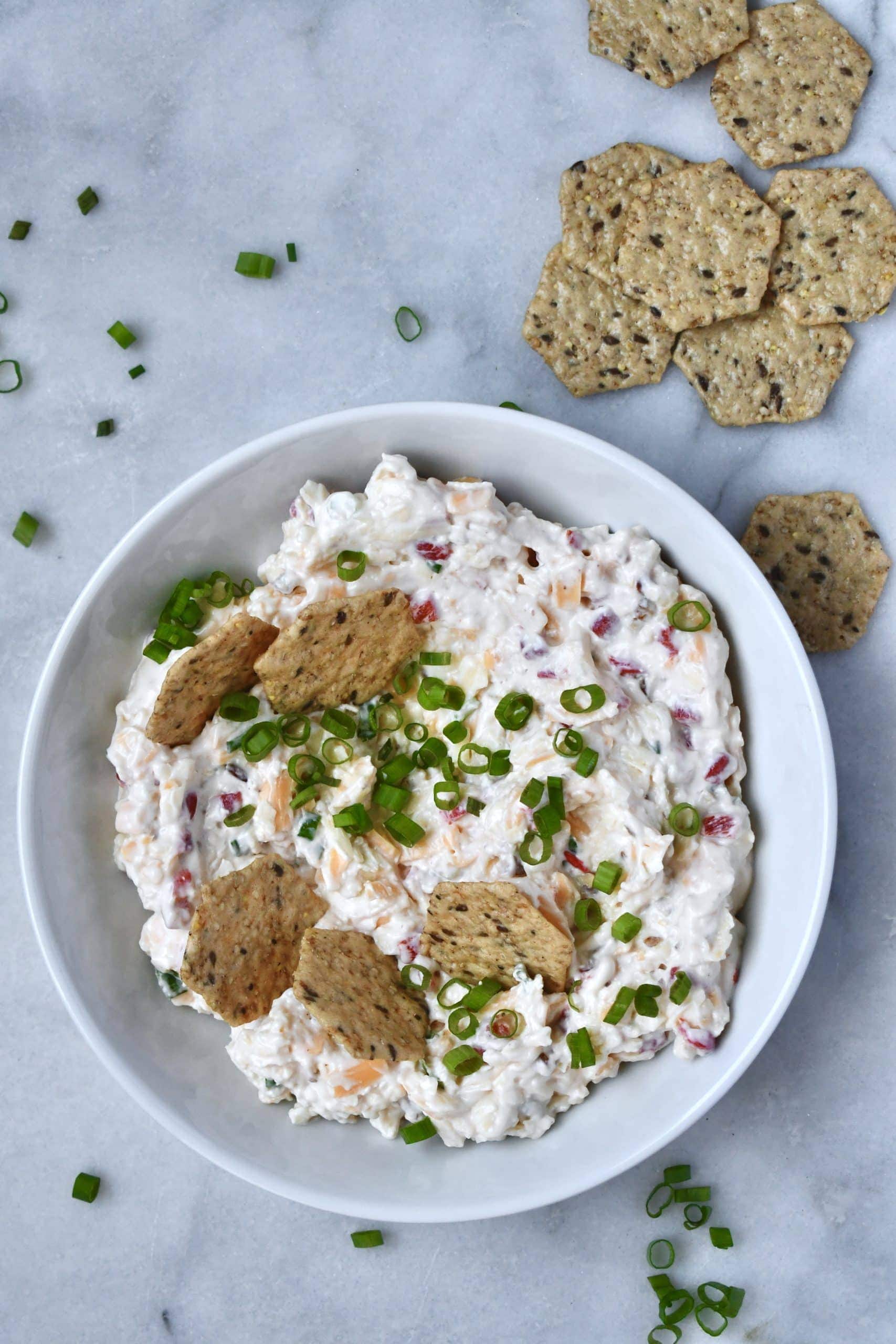 If you are new to KendellKreations, I spent an entire year cooking through Joanna Gaines Magnolia Table Cookbook and reviewed every recipe. Just search the recipe name on my homepage, or read my cookbook overview HERE!
Jump to:
My review of Joanna Gaines' 1919 Pimento Cheese recipe.
The Pimento Cheese recipe that Joanna Gaines shares in the Magnolia Table Cookbook is the original recipe from the Elite Cafe that dates back to 1919. The Elite Cafe was a staple restaurant in Waco, Texas for many years, it's said that Elvis loved to eat there whenever he passed through. The Gaines' purchased the property after it closed and it is now the current location of their restaurant Magnolia Table.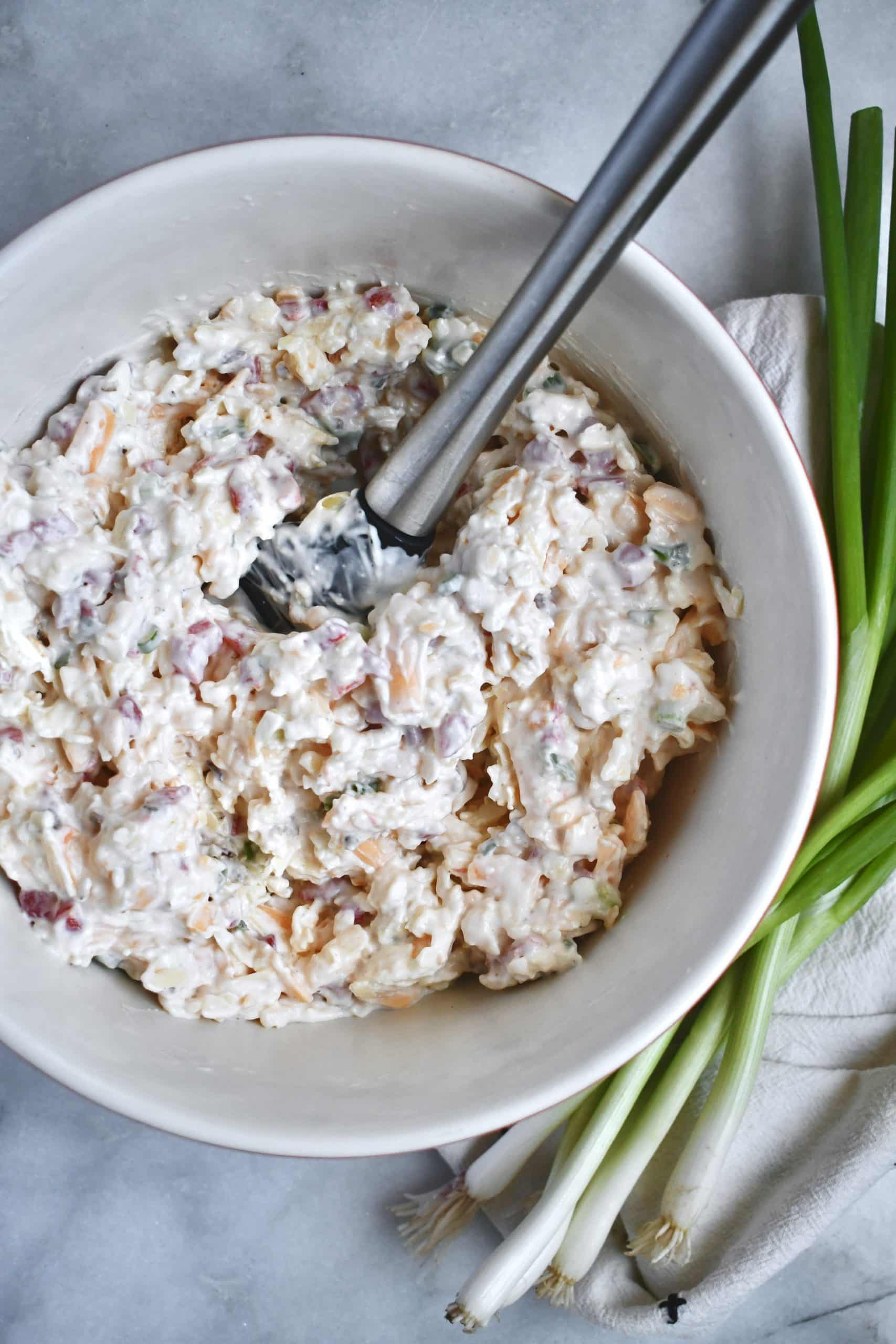 The only thing I changed about this recipe is the call for Velveeta. I just can't bring myself to buy it. I have worked hard to remove overly processed foods from my house and this is just something I don't cook with, I don't even know what to do with it.
The best substitute you can use if you feel the same way is Cream Cheese. And I have to say, with all the other cheese in the recipe I really didn't miss the Velveeta at all, and I think it just might have made it better leaving it out.
I really loved the addition of the pecans as well, there is a great product that I used to get at Costco and loved until I made this one. It adds a great extra level of flavor and I really loved making pimento cheese sandwiches with it. Sometimes alone on white bread, sometimes with some roasted turkey lunch meat, either way, it was great.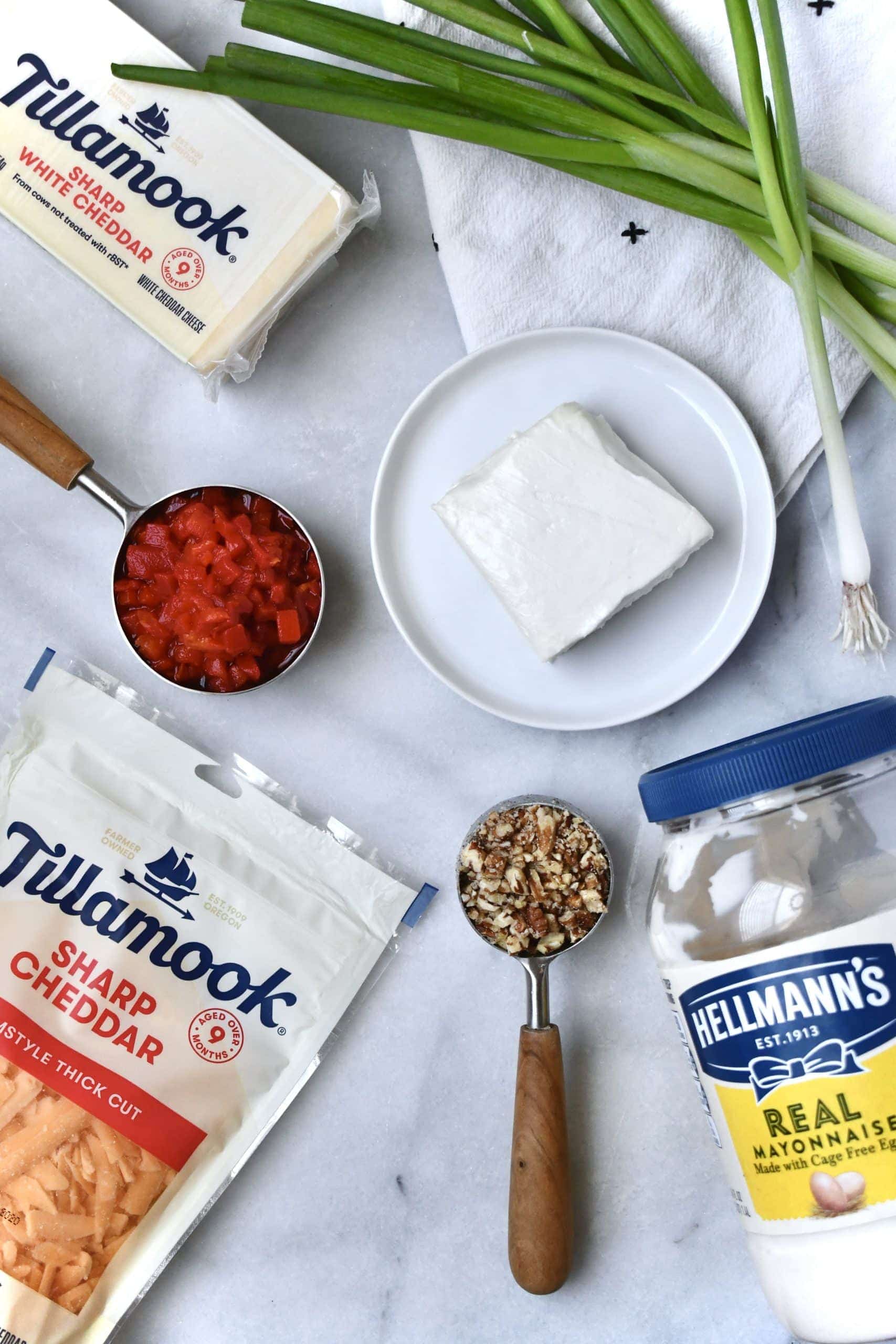 Overall I think this recipe is a winner, leave me a comment below and let me know what you thought of it, I'd love some feedback on if this is traditional to what Southerners grew up with or not.
Until next time, happy cooking!
Kendell
If you watched Joanna makes this recipe on Season 2, Episode 6 of her new cooking show 'Magnolia Table with Joanna Gaines' you can get the recipe by CLICKING HERE, she shared it on her blog so you can make it at home!
read my other reviews of season 3 episode 6 here...
Brick Panini's (coming soon)
---
21st Century Pimento Cheese Update
Update: Hey yall, I have had lots of requests for my updated version of Joanna's "1919 Pimento Cheese" that is in the Magnolia Table Cookbook. I am happy to report that I have added the recipe below for your full 21st-century enjoyment! Velveeta was all the rage back in 1919, but I just can't bring myself to use it in 2020!
I have included it with my favorite high-quality ingredients. Ever since I lived in the PNW I have loved Tillamook, and thank GOD their products are now becoming more and more available nationwide! Feel free to use your favorite cheese, but Tillamook is my #1.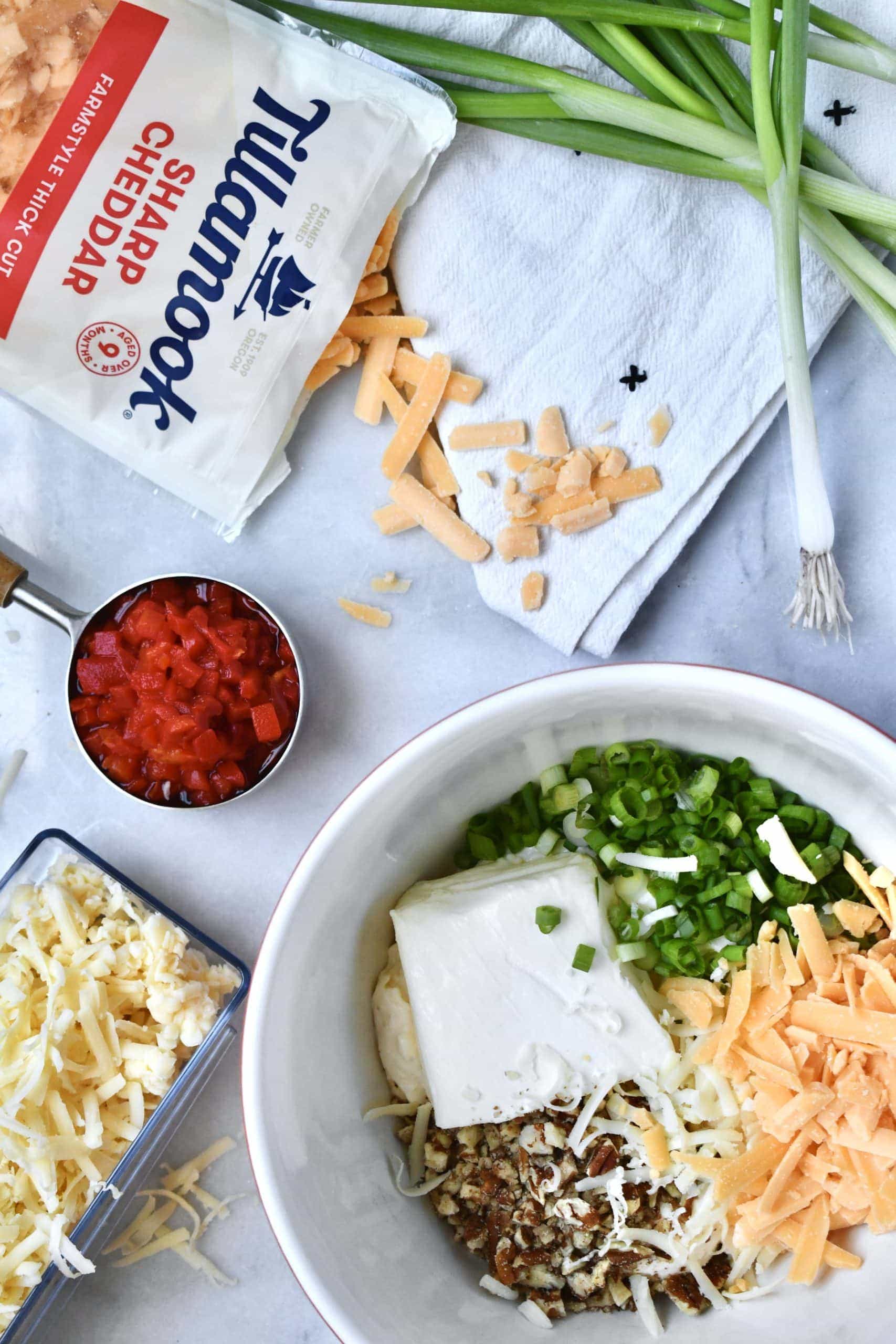 While I have yet to answer the question of whether or not I will cook and review the second cookbook, the journey through the first was a grounding experience. It really brought me back to the roots of why I love food and cooking and what pushes me to share my love with others. It was a huge task...but we will see what happens!
If nothing else, I am SURE I will have something to say about Vol. 2 as soon as it gets here! You can read my final thoughts on Magnolia Table Cookbook Vol. 1 HERE, as well as get my TOP 10 favorites out of the 150 in the book.
That said, I do have to say that my family and I are fully in love with this recipe now and it is something I am encouraged to keep around for snacking. I hope you enjoy my updated version, if you are a Velveeta hater like me then this is the recipe version for you!
Did you make this recipe? Let me know by leaving a review or comment! And be sure to sign up for my newsletter, and follow along on Instagram, Pinterest, and Facebook!