I call this recipe Nordic Egg Salad because it is inspired by an egg salad toast that I had on a trip I took to Norway a few years ago. I had just taken then train from Oslo to Bergen and when I arrived in the morning I hung out at a local coffee shop for a while waiting to check in to my Airbnb. I ordered an egg salad "sandwich" that arrived open-faced and topped with all kinds of accompaniments.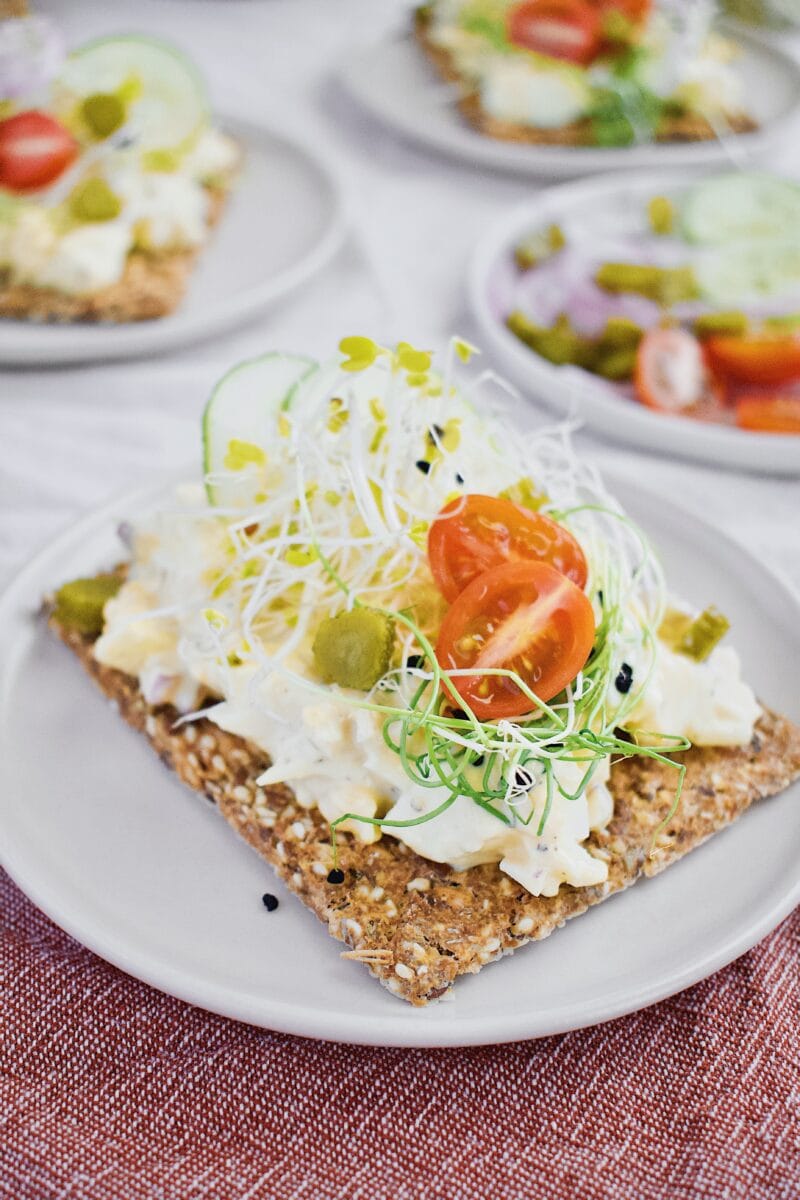 It seemed to be one of the shop specialties because as I watched people come and go throughout the morning it was a very popular item. The longer I spent in the country I quickly learned that breakfast there was much less sweet than we know it to be in the states, and this egg salad was the start at this particular spot.
I have played with the recipe from time to time since being home and now I think that it is time to share. It is a basic recipe, but sometimes the simplest things are THE BEST! It is really all about the emotion that it evokes when I make and eat it, and that is what food is all about after all, right?!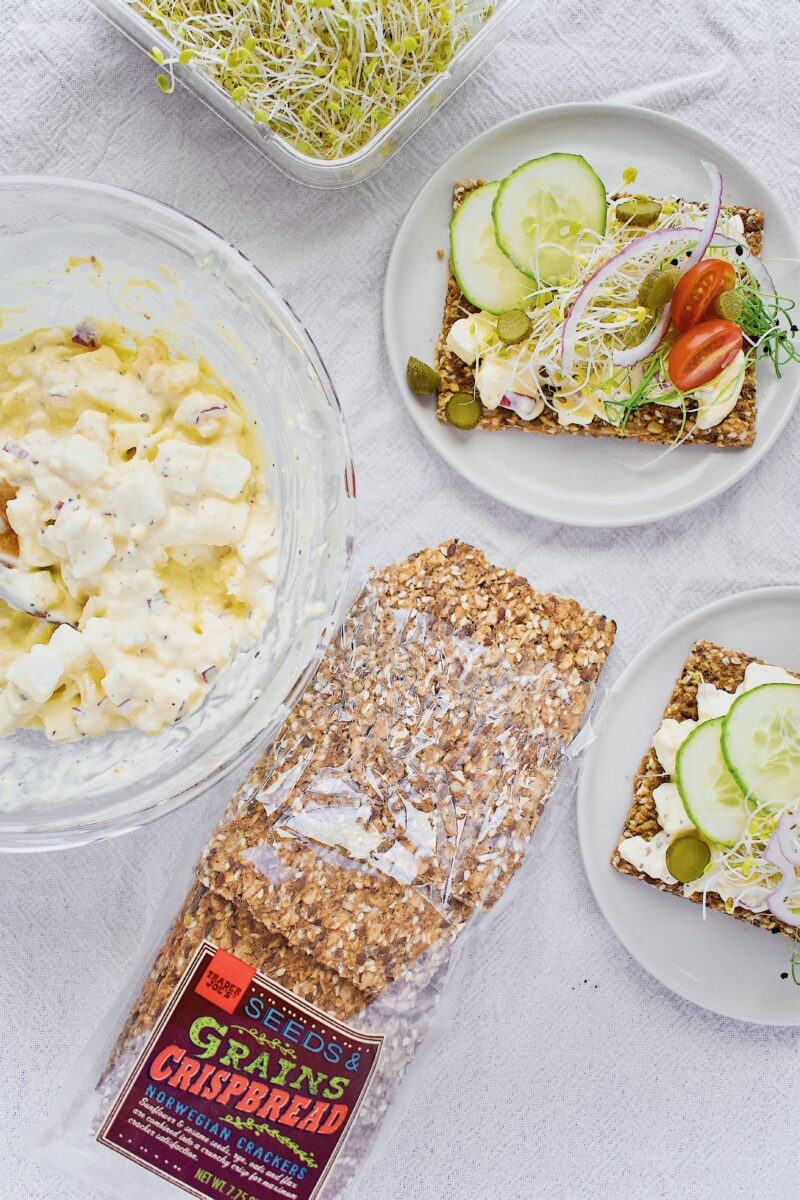 Bringing your salad together
Now in the recipe, I have included some optional toppings, but the addition of the sprouts, tomatoes, cucumber, and red onion are what set this apart. It is like the same accompaniments that would be found on a spread of bagels and lox, which was very common in the nordic breakfasts I encountered. This is understandable because cured fish is a big part of the culture and economy in Scandinavia.
In fact, in Oslo, there is a whole installation of art pieces honoring the method of cold curing fish in the fridged region. They have erected giant drying racks that explain the process and how it was used to ensure nourishment throughout the cold winter months. But anyway, I have gone down a rabbit hole now, go google it and visit for yourself if you get the chance!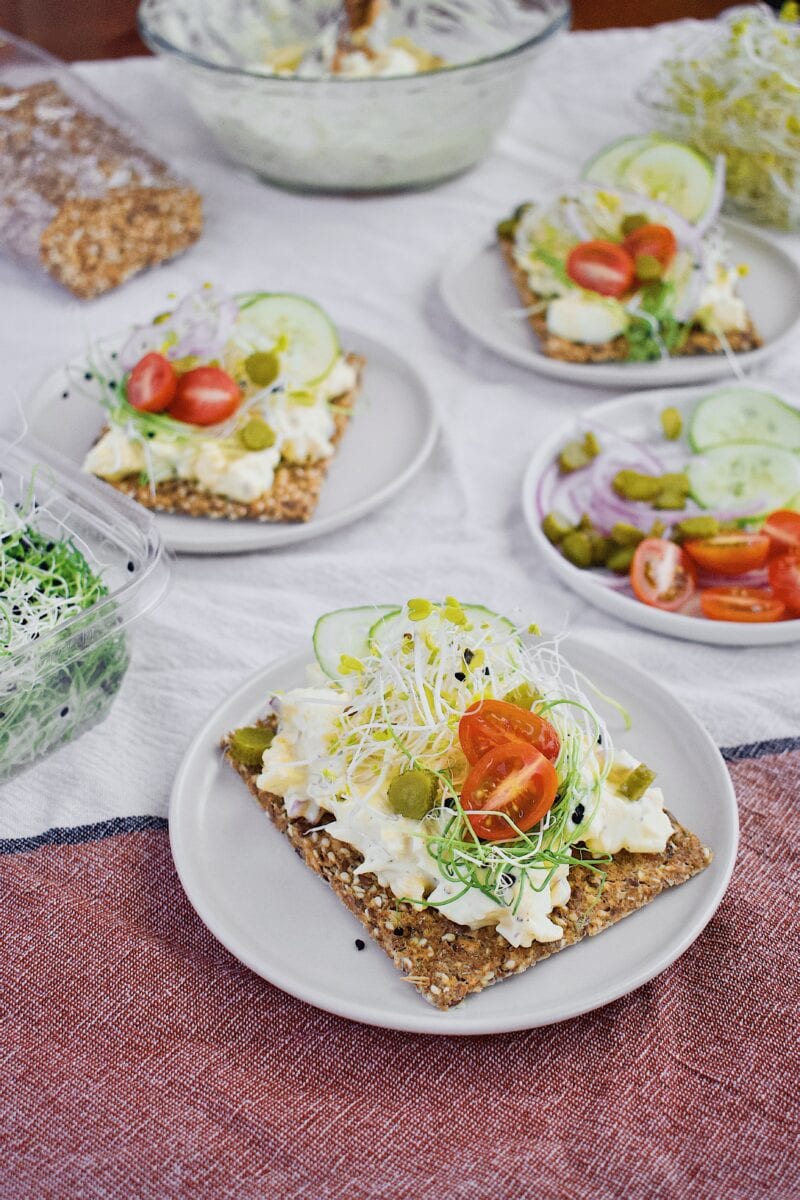 My Nordic Egg Salad recipe would make a great side dish at a barbeque or fit perfectly in the summer picnic basket. It travels well and you can make a separate little container with all the toppings to be added just before you eat. I especially like the gherkins on top, they add a little tang, so if you can find them don't skimp on them.
You could even chop some up and put them directly in the egg salad if you wanted to or garnish the top with them if you are taking it to a party. One tip I will share with you is that if you have a wire cooling rack, use that to chop your eggs. I love this method because it gives me uniformed pieces and it is quick and easy, see images below.
Whether you are making this for a party, for company, or just as a quick lunch, I hope you take a moment to enjoy it and go on a little trip down memory lane with me. It is simple yet delicious, and sometimes that is all you need. Enjoy!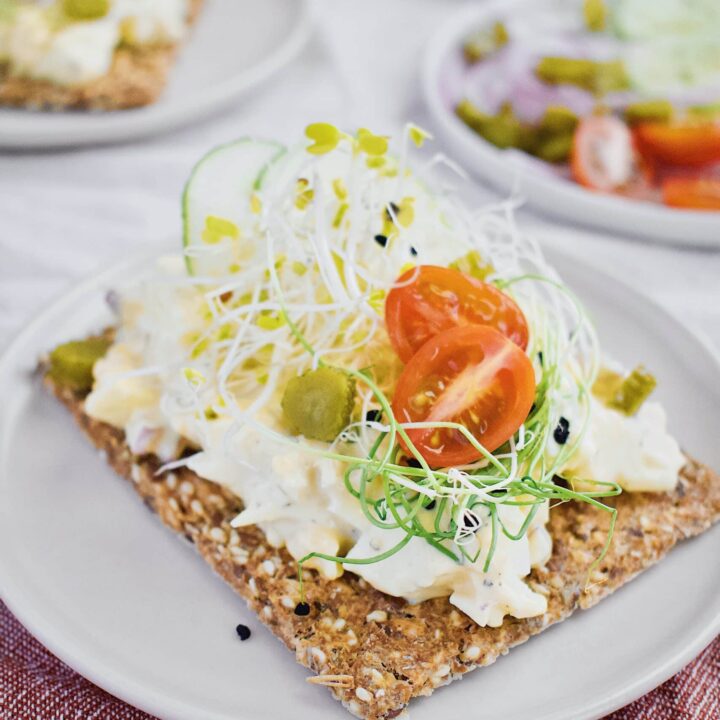 Nordic Egg Salad
This recipe was inspired by a trip I took to Norway a few years ago. After a long train ride from Oslo to Bergen, I found myself having out at a little coffee shop until I could check into my Airbnb and I had this great little egg salad toast for breakfast because breakfast there is more savory than sweet. I am happy to share it with you now, ENJOY!
Ingredients
6 lg Eggs
¼ cup Red Onion diced
1 teaspoon Dijon Mustard
½ cup Mayonnaise
½ teaspoon Kosher Salt
½ teaspoon Cracked Black Pepper
6-8 Large Seeded Crackers or slices of toast
12-14 Cherry Tomatoes halved
¼ English Cucumber sliced thin
¼ cup Red Onion thinly sliced
¼ cup Gherkin Pickles chopped
½ cup Onion Sprouts optional
½ cup Broccoli Sprouts optional
Instructions
First, boil the eggs. Bring a pot of water to a boil with about a tablespoon of salt, add the eggs to the boiling water and cook for 9 minutes for a just set egg. Remove the eggs from the boiling water and place it in a bowl of ice water to stop the cooking.
When the eggs are cool enough to the touch, peel them under running water. This helps to remove this skin cleanly, keeping the whites intact.
Chop the eggs or push them through a cooling rack to dice. Place in a bowl and add the onion, mustard, mayo, salt, and pepper and mix to combine.
Place the egg salad on the crackers and top with the tomato, cucumber, onion, pickles, and sprouts.
Notes
I used the onion and broccoli sprouts because that is what was available to me at my local market. Feel free to use your favorite sprouts or microgreens. The joy in this comes in using what you have at your fingertips!
Nutrition Information:
Serving Size:

1 grams
Amount Per Serving:
Unsaturated Fat:

0g
If you make this recipe, please let me know by leaving a review at the bottom of this page!
And make sure to sign up for my newsletter and follow along on Instagram, Pinterest, and Facebook for more KendellKreations!
MY LATEST RECIPES!
Get my NEW e-Cookbook here!! ⬇️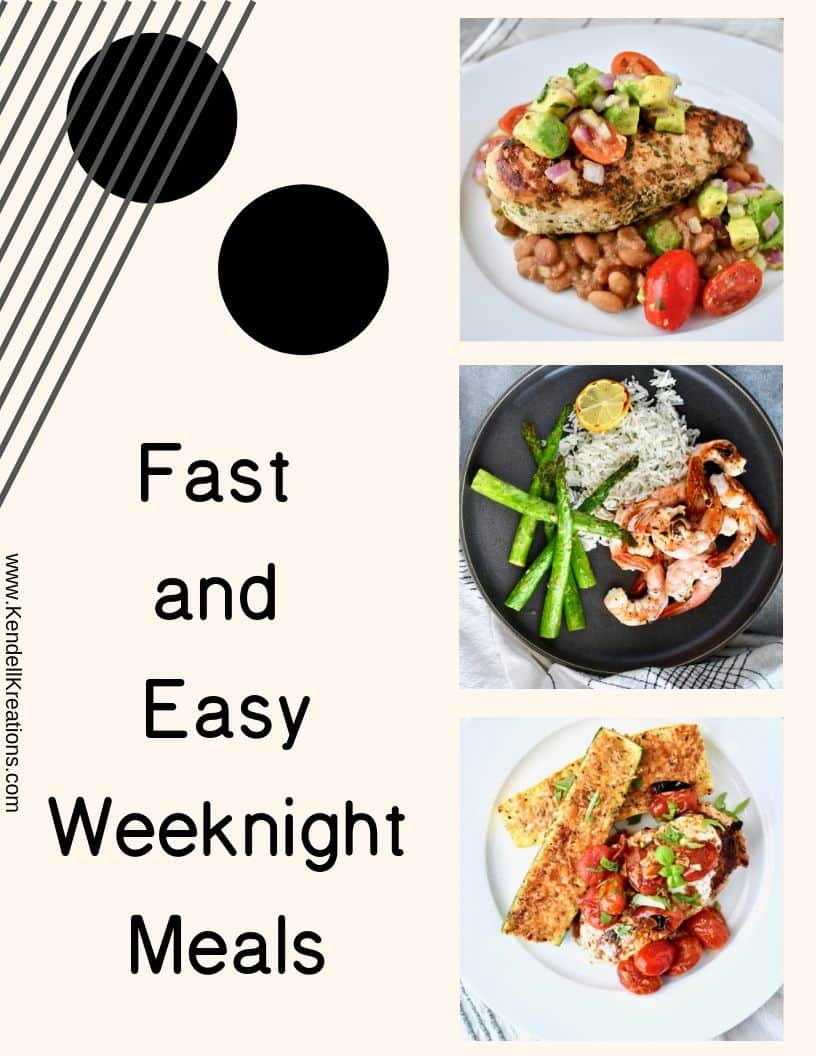 MY FAVORITE KITCHEN TOOLS!
Here are a few links to some of my favorite kitchen tools! You get a car, YOu get a car, YOU ALL GET A CAR…in my best Oprah voice
These Rösle Silicone Tongs are a little pricey but they will last you the rest of your life and are the softest in your hand. This is important for someone like m that cooks so much. It reduces strain, I have 4 sets in my kitchen!
These are my FAVE Nordic Ware Sheet Pans, every kitchen should have at least 2 sets of these! I think I have at least 4 of each of these.
This is my favorite pressure cooker, the Fagor is the same concept as the "Instant Pot" but easier to use in my opinion, if you don't have one you NEED one, it will be your best friend in the kitchen!
A sharp knife is the most important tool in the kitchen, these Japanese steel "Shun" knives are my favorite! And this is a great starter set to build on. Once you try them you will be in love so use this as a foundation you can build on for years to come.
This Scanpan 11″ skillet is just the right size for almost anything you will need to cook and my best friend and a real workhorse in my kitchen, it's also a great deal at $99. Scanpan is the best in the world for healthy cooking. It is coated with a proprietary ceramic-titanium coating that is durable while allowing you to use fewer fats and oils when cooking. It is a coating only they use. I could talk all day about my love for these pans, message me if you want more info. Here are some other sizes that are available if you are looking to outfit your kitchen with some new goodies. 8″ & 10″ Skillet set or 8″ Skillet, I still need this one for my kitchen Also, I don't really know how to cook small so the 12.5″ is my other fave!
This giant vat of olive oil is my favorite, I decant it into a smaller bottle for my counter. Or put this spigot on top of a wine bottle!
My favorite baking dish that is so easy to clean even burnt on cheese slides right off!
This Tovolo jar scraper has to be my single favorite kitchen tool, it is definitely the most used tool in my kitchen. If you are NOT a gadget person, this is the only necessity I say is a MUST beyond the wooden spoon.
A great wood spoon is essential, this Olive Wood one is my favorite, I have more than I can count. But can you really ever have too many?
A food scale can be a very important tool in your kitchen, this one is the one I use every day!
If you love Joanna Gaines as much as I do then the 'Magnolia Table Cookbook' is a must in your kitchen, get a copy HERE!