This unique egg salad recipe that I refer to as Nordic Egg Salad, is inspired by an egg toast I enjoyed in Norway a few years ago. I ordered an egg salad "sandwich" that arrived open-faced and topped with all kinds of accompaniments. It was totally different than expected. It inspired me to come home and get creative with my classic egg salad recipe.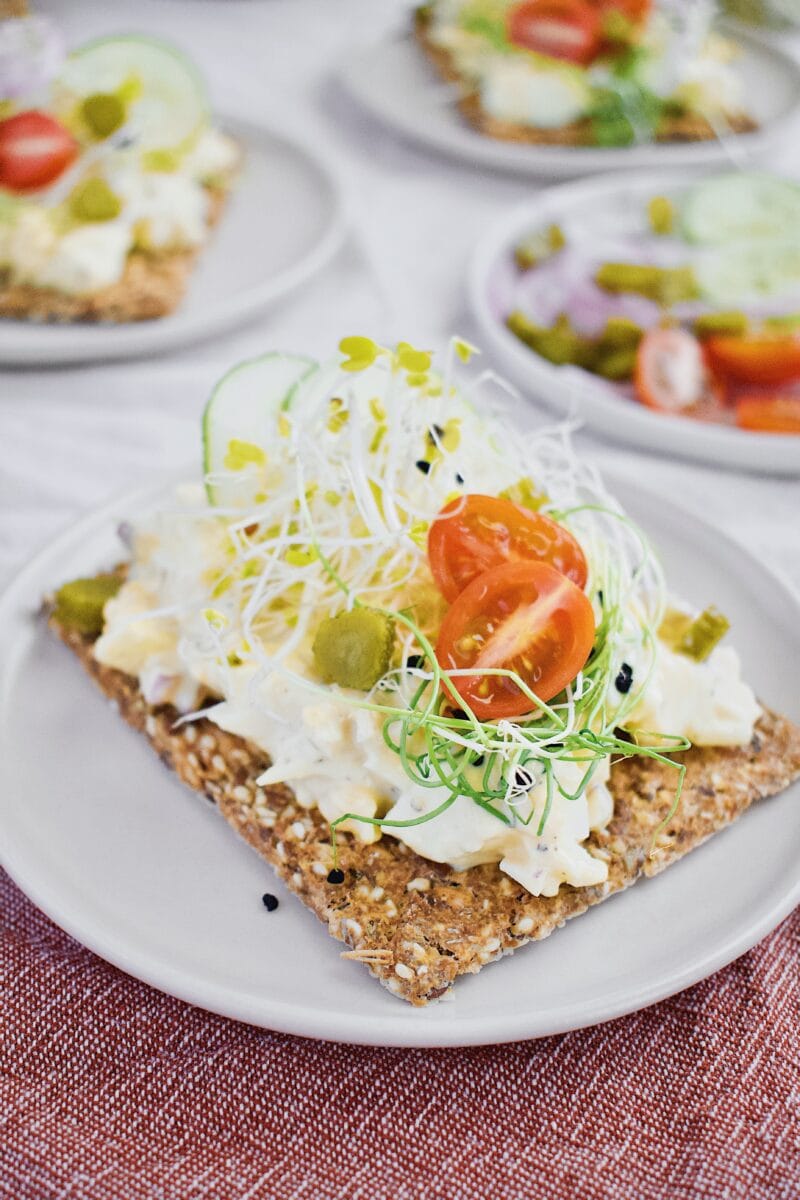 Jump to:
Ingredients
This simple egg salad recipe has the usual suspects as far as ingredients go. It is a great classic recipe, but it really shines when you add all the tasty toppings.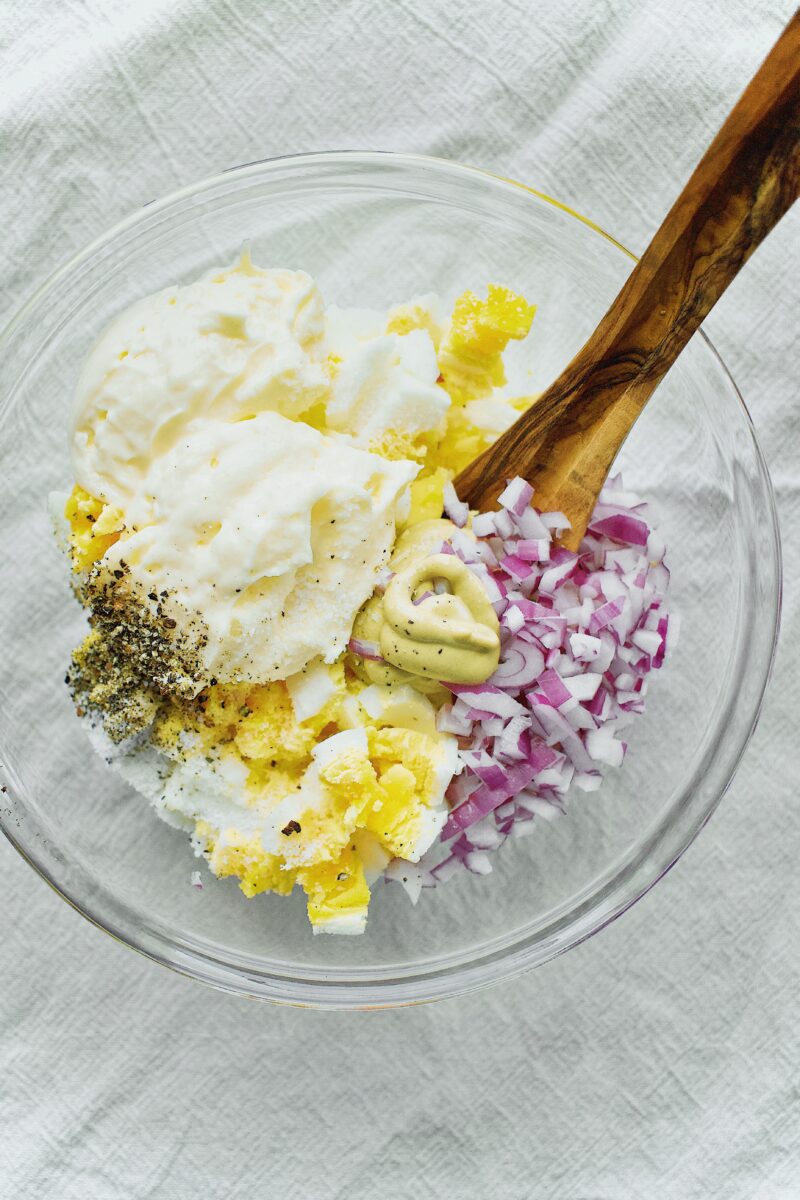 I have included some optional toppings In the recipe, you can use all or some of them. Though the addition of the sprouts, tomatoes, cucumber, and red onion is what set everything apart in my opinion. All these tasty toppings also make this a very healthy egg salad.
Use the JUMP TO RECIPE button at the top of the post, or scroll to the bottom of the post to see the full recipe card with ingredient measurements and instructions.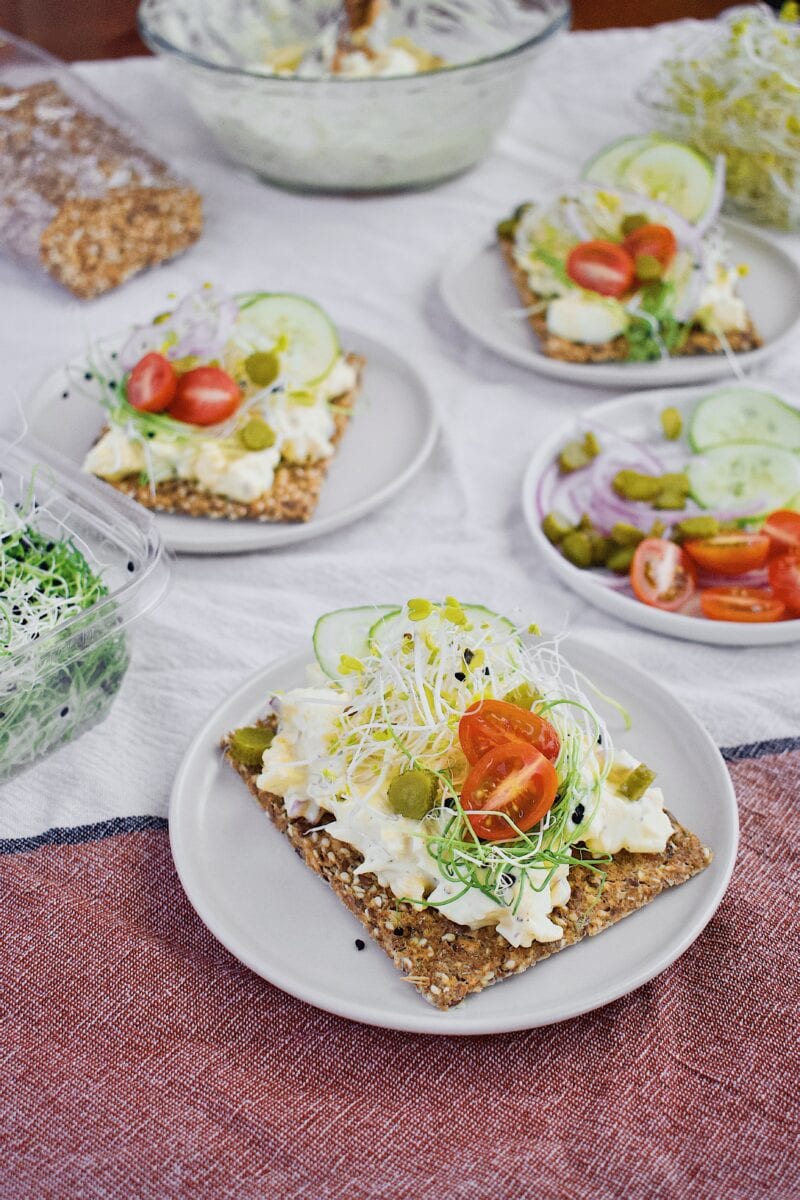 Method
Beyond just mashing everything up, which is basically what egg salad is, I like to note my favorite way to dice the eggs. Pressing your boiled and peeled eggs through the cooling rack results in a uniform end result and makes quick work of dicing the eggs.
I like to keep this little one around for pressing my eggs through.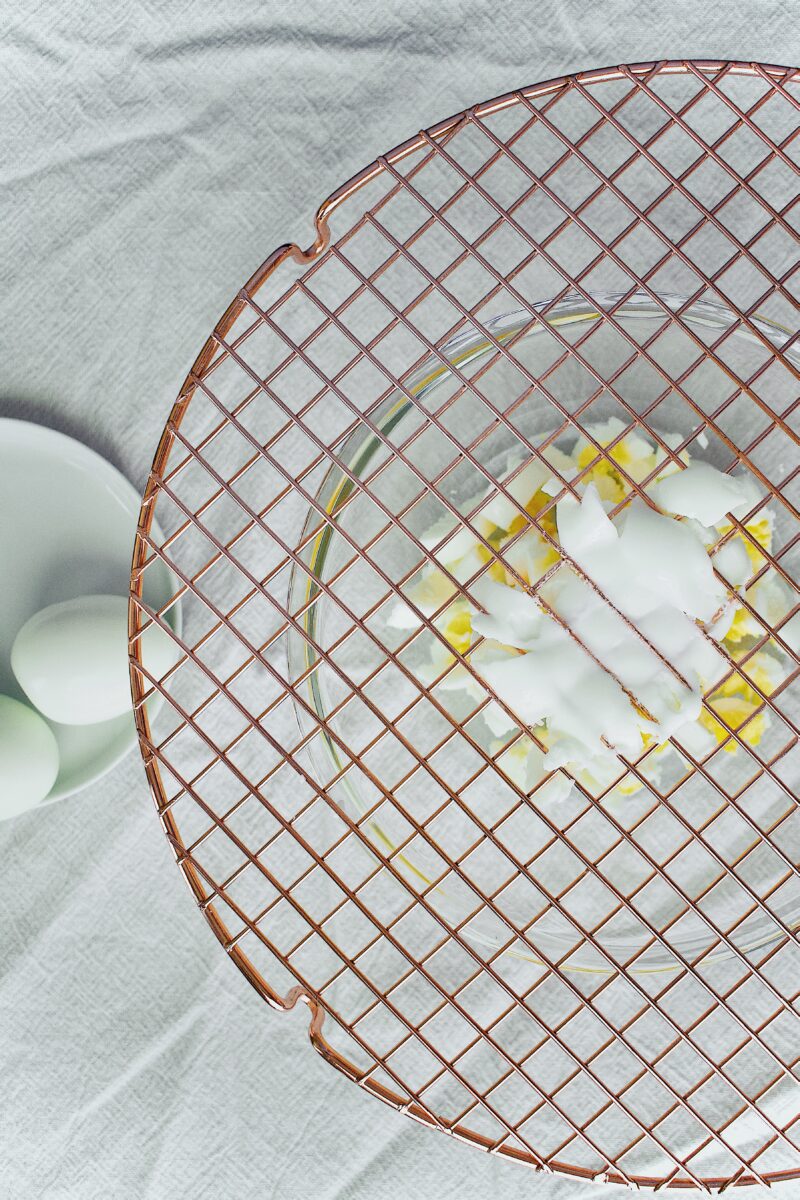 And when it comes to boiling the eggs, I like to stick with the basics of placing them in a pot of boiling water. There are many variations, from making hard-boiled eggs in an instant pot, to boiling with vinegar, baking soda, or salt. I like to keep it simple with a salted pot of boiling water. I then peel my eggs under running water. That's my go-to method for success.
Notes & Tips
When boiling and peeling the eggs, I always find that doing so back to back leads to the most success. As opposed to boiling one day and peeling the next. They are always harder to peel later in my experience. So, boil, and peel, as soon as you can handle them.
What makes it nordic is the toppings. I experienced egg salad topped with cucumbers, sprouts, capers, pickles, and onions in Norway. Have fun with the toppings, it adds so much flavor and flair to a basic egg salad.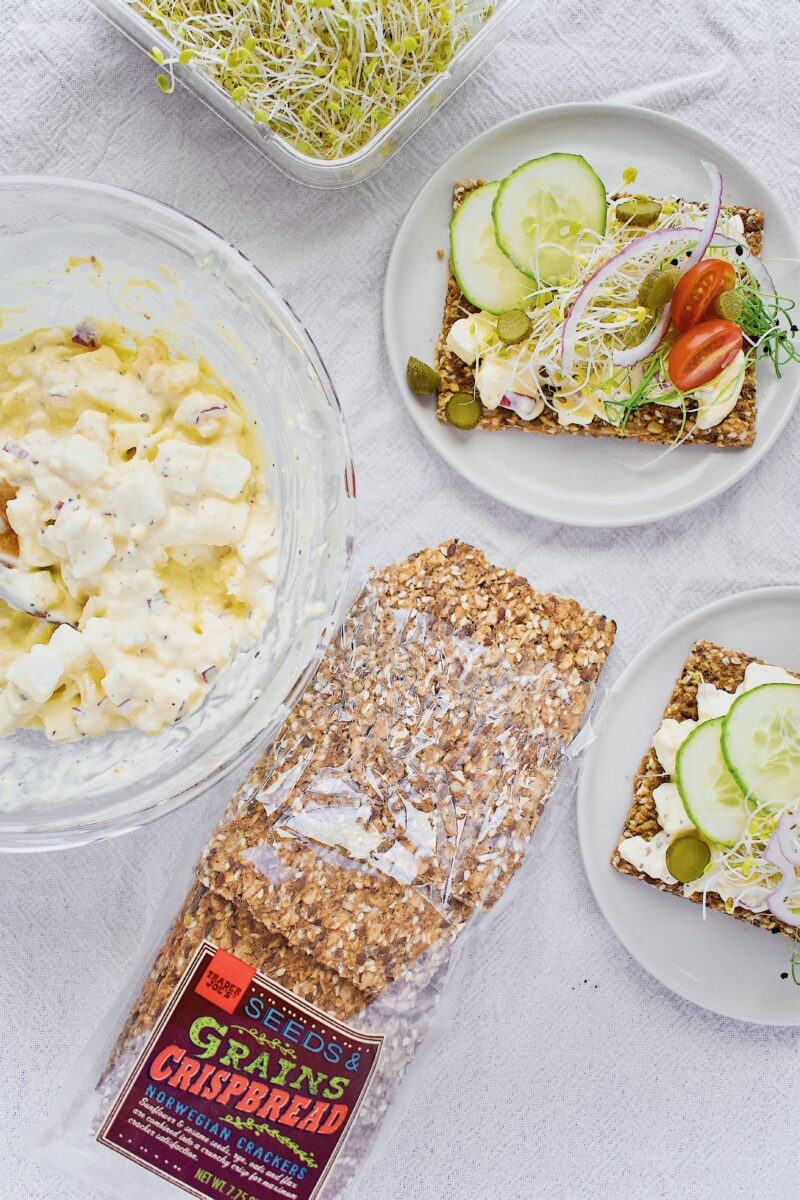 Substitutions
I love the red onions in this recipe, you could also use yellow sweet onion or green onions in their place.
If you don't love mayo, I would swap it for full-fat greek yogurt if that's your thing.
When it comes to the toppings, any small, fresh veggies or pickled things are great here.
More fun ways to use Eggs
Did you make this recipe? Let me know by leaving a review or comment! And be sure to sign up for my newsletter, and follow along on Instagram, Pinterest, and Facebook!