My recipe for Pumpkin Walnut Cake with Cream Cheese Frosting is the cake you need to warm your heart this fall. The cake is so perfectly tender and paired with the tangy cream cheese frosting, this cake is everything I want it to be. The fluffiest cake and super fluffy frosting are a match made in heaven!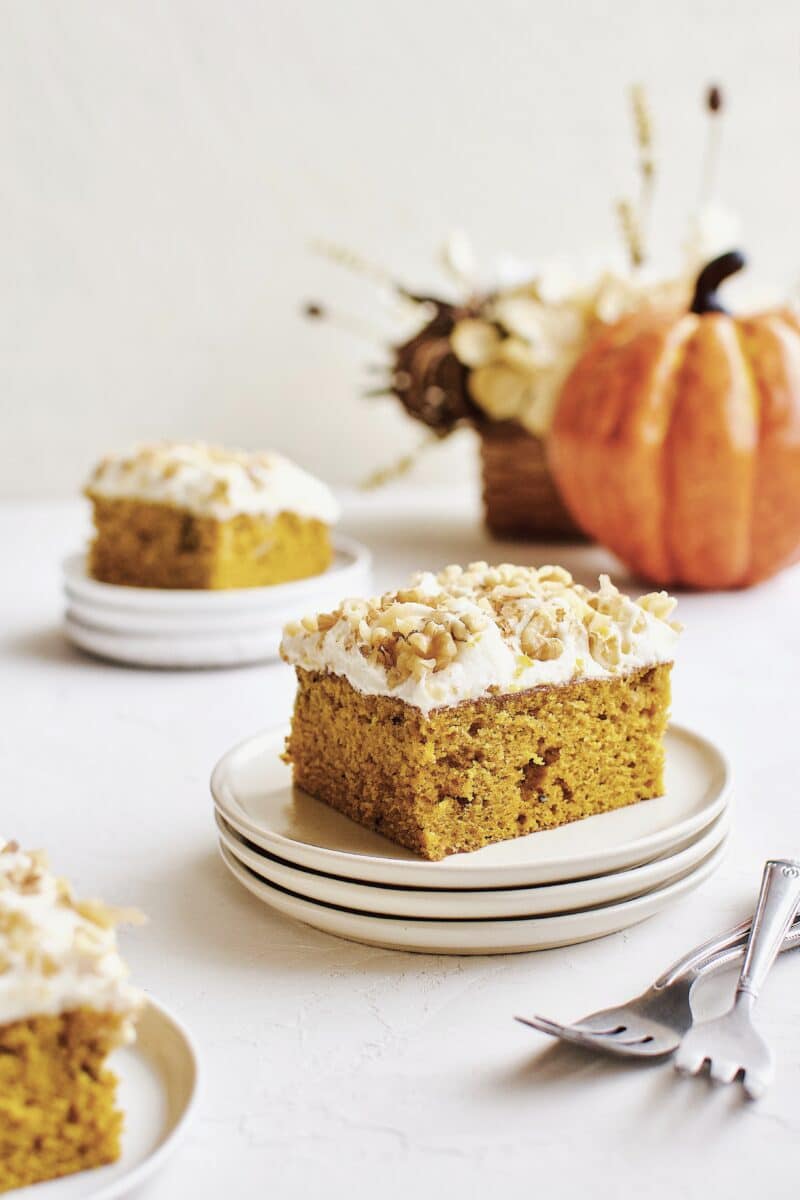 What you need:
Just a handful of basics and you are on your way to this perfect fall dessert!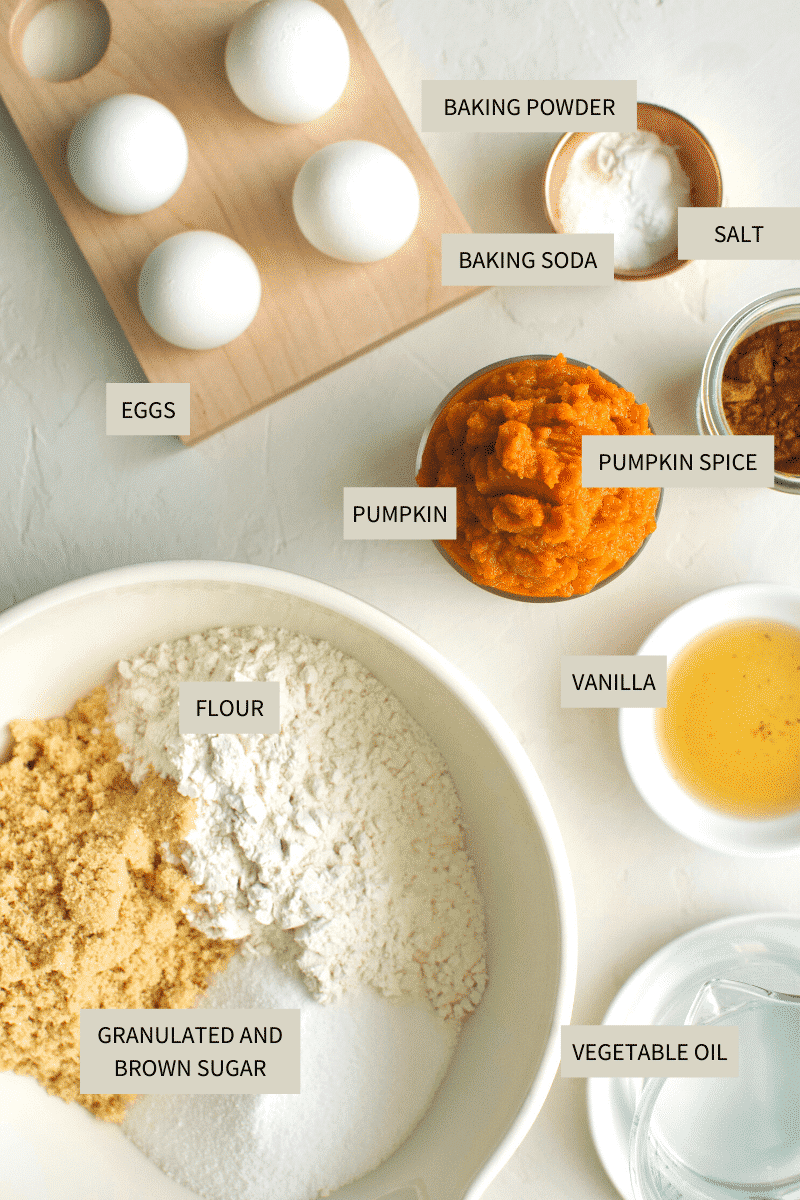 If you are an avid baker you probably have most of these ingredients in your pantry. The only ingredient that I usually have to be sure I have is the pumpkin. I use it so often that I have to make a point to keep some around in the fall.
Making a pumpkin cake
When making the cake I like to mix the batter, leaving the nuts out, and then sprinkle them on top before baking and swirl them in.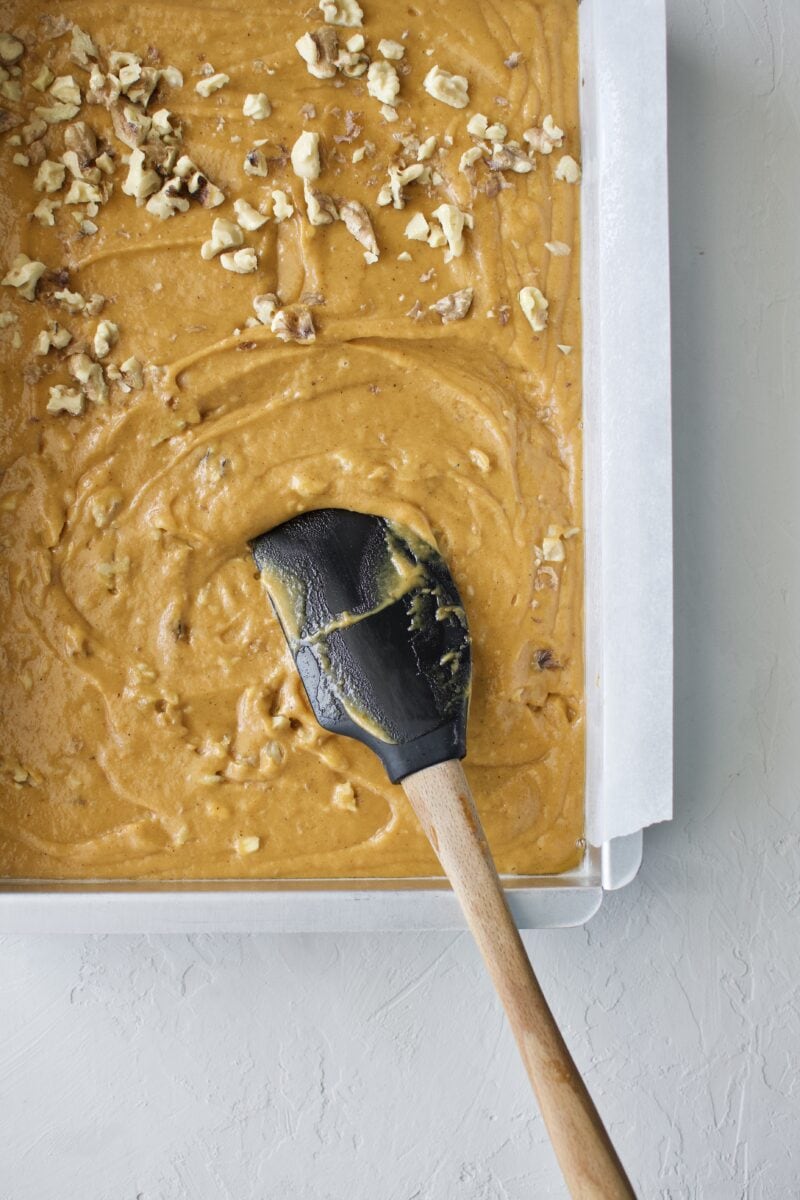 Simply fold them into the batter so none are exposed. You want to be sure they have some cake batter on them so they don't burn during baking.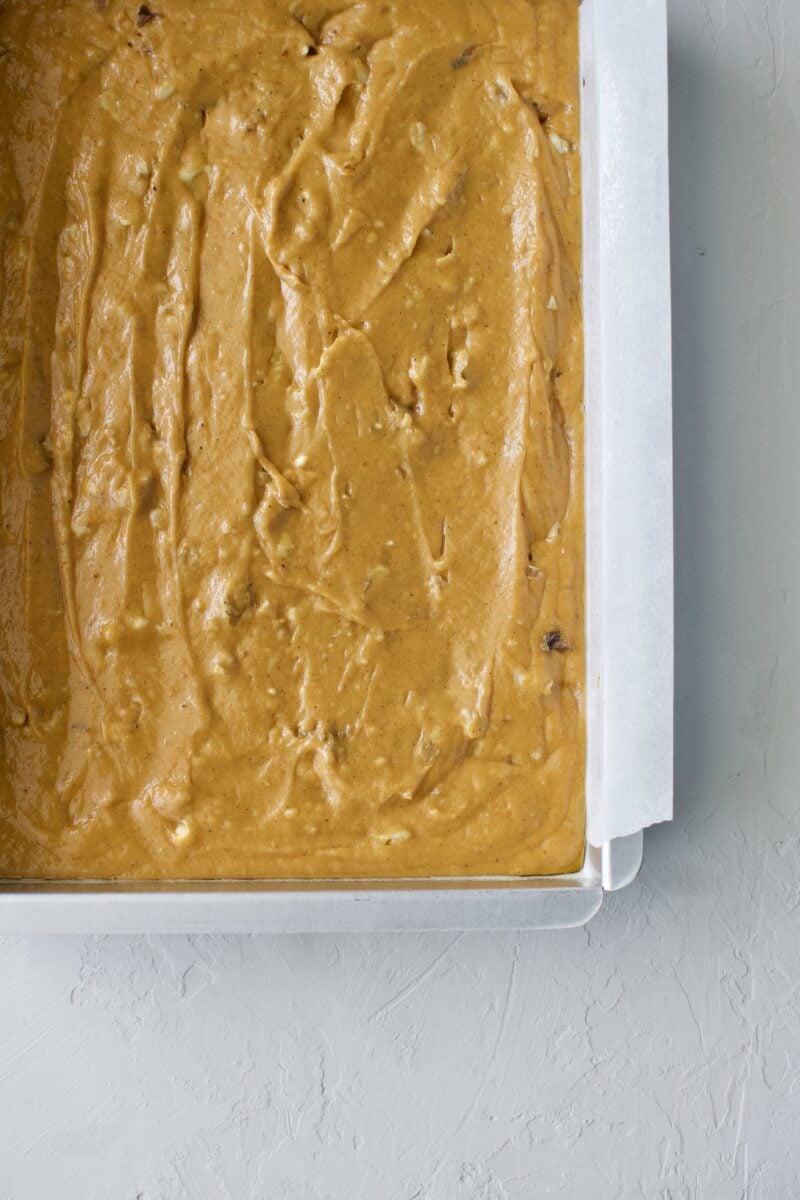 I line my baking pan with parchment paper and I like to be sure that some overlap the edges so I can lift the cake out of the pan. This is important so your cake doesn't crack when removing it from the pan. I like to get it out of the pan so it can cool completely and not build condensation from sitting in the pan.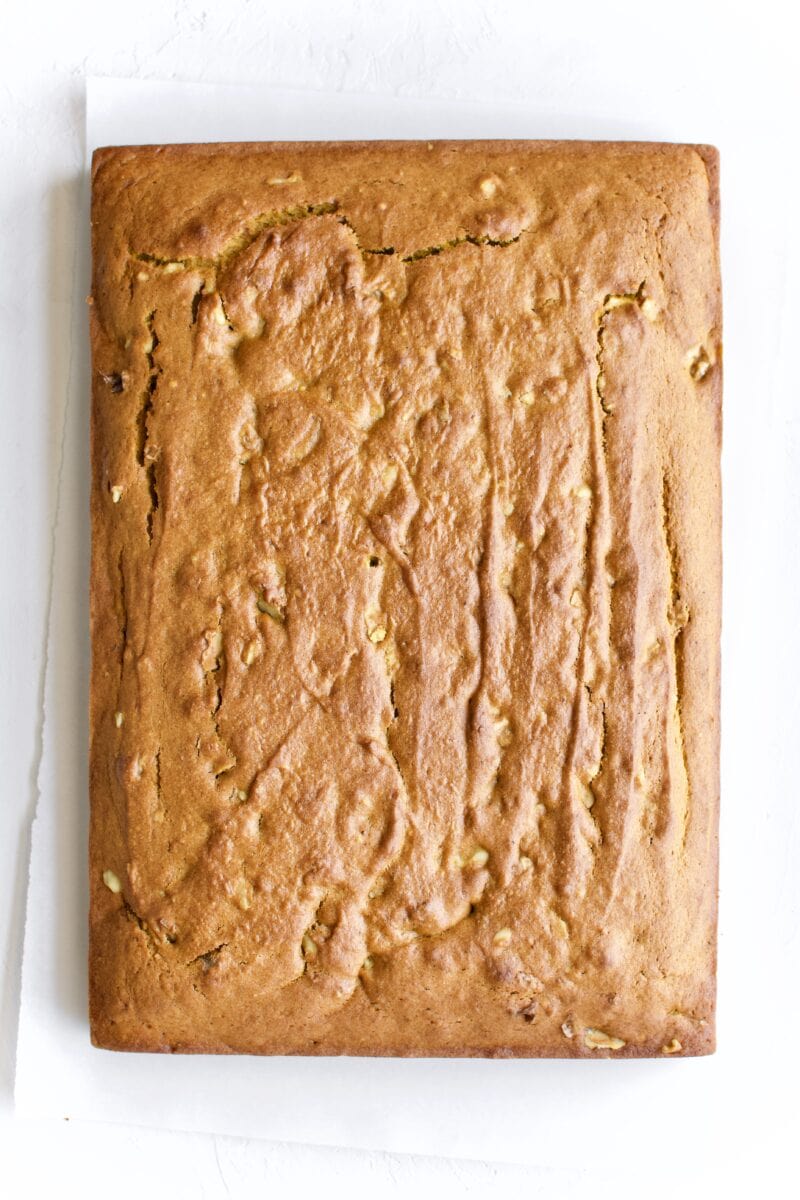 While your cake cools, make the cream cheese frosting, again, it only requires a few pantry staples that you probably already have on hand.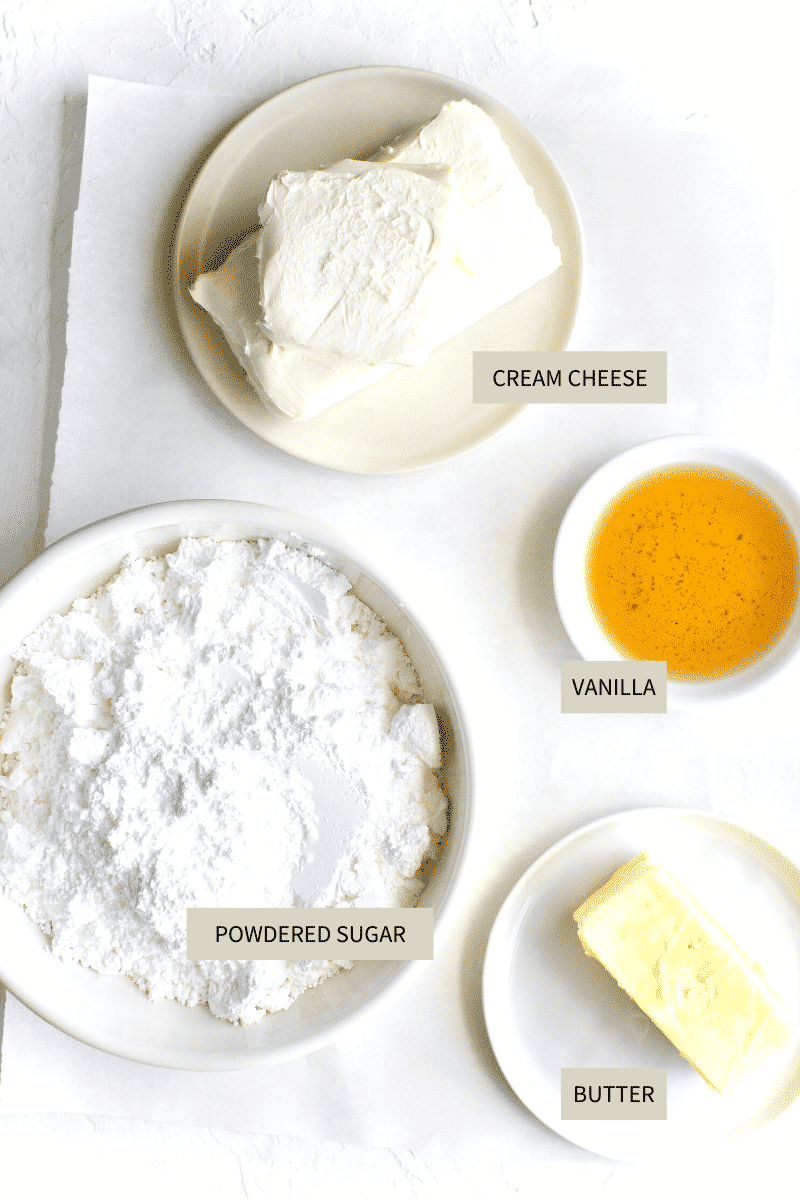 Be sure that all of the ingredients are at room temp, or even just a little bit warm. I put my cream cheese in the microwave for 15-20 seconds, just be know it is warm and so it will whip up totally smooth. Whip the frosting until it is super light and fluffy.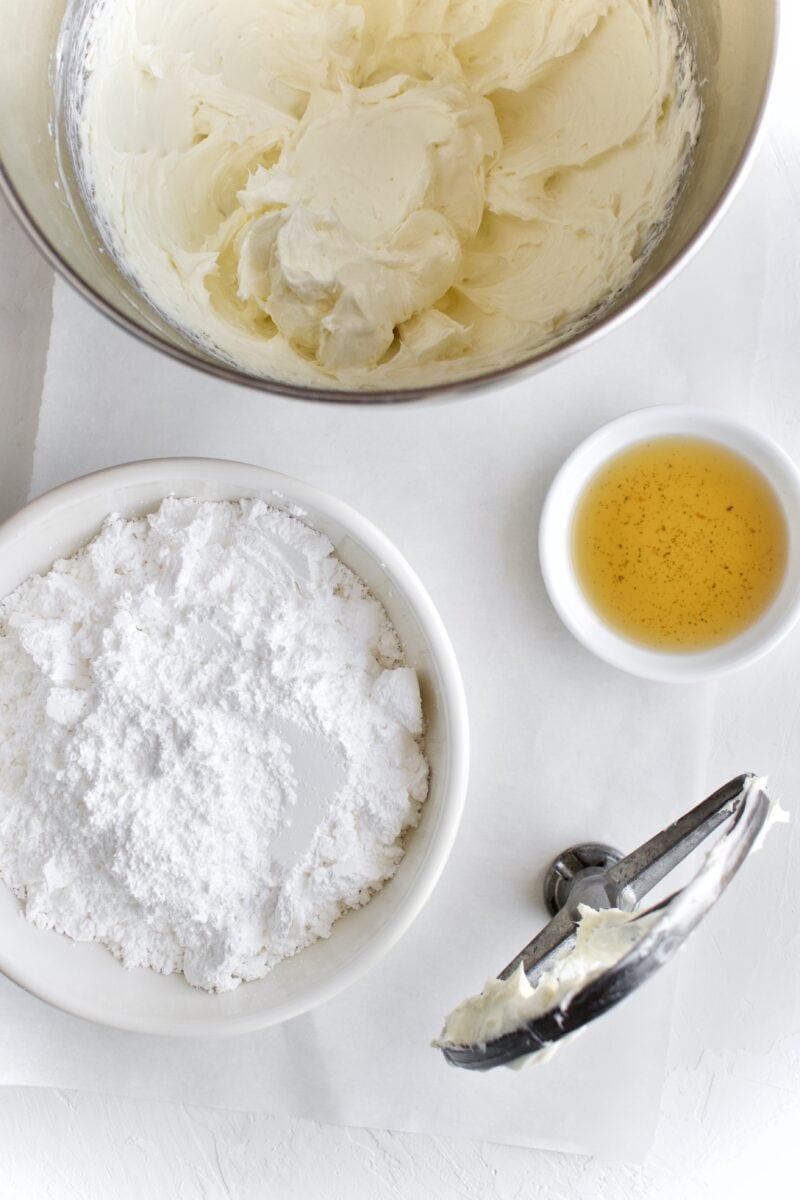 When the cake has completely cooled, scoop ALL of the frosting out on to the top of the cake.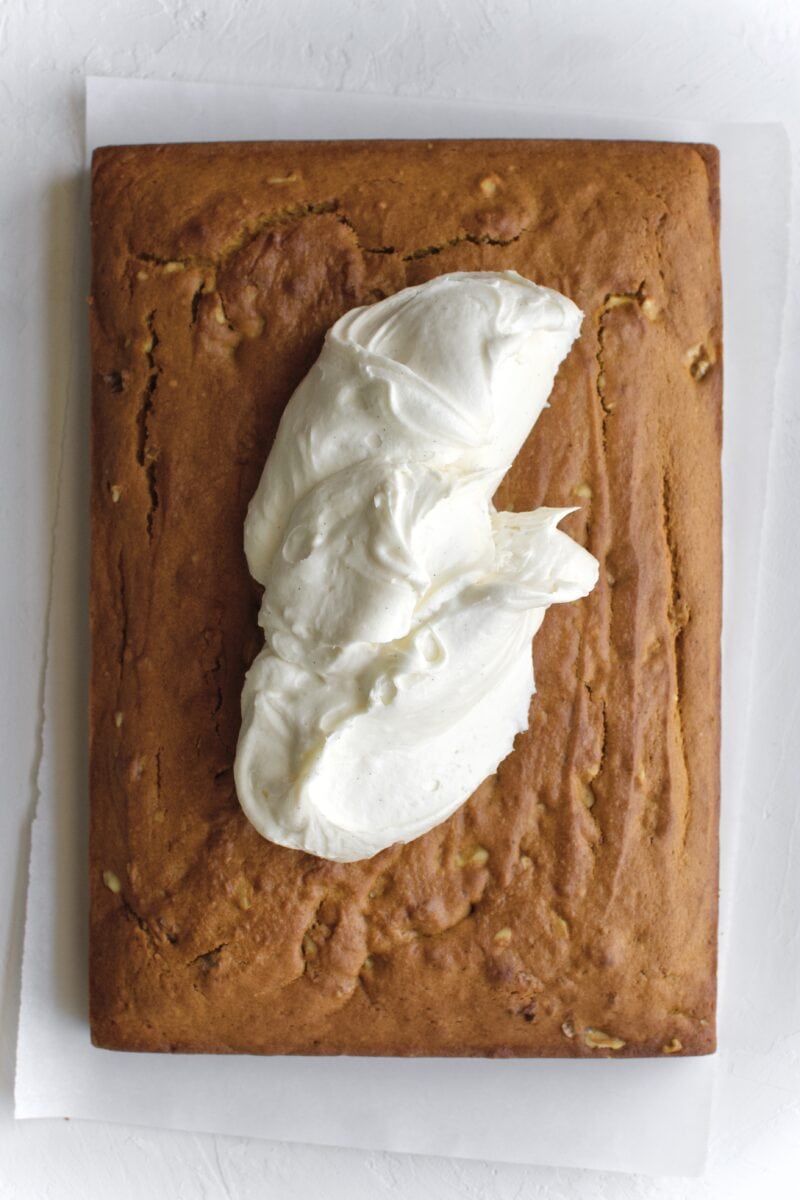 To get the big fluffy beautiful swirls in your frosting, use the back of a spoon to spread the frosting out over the cake.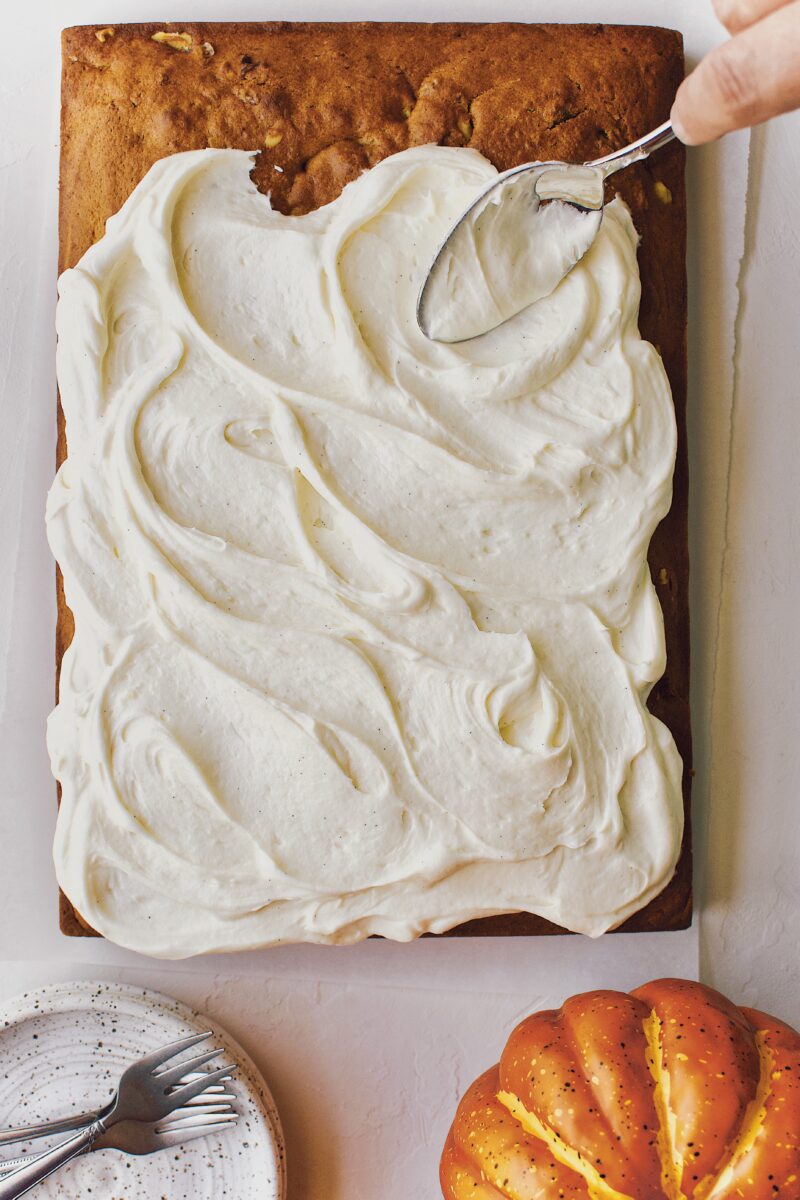 Finish with a scattering of walnuts over the top, and your Pumpkin Cake is ready to enjoy!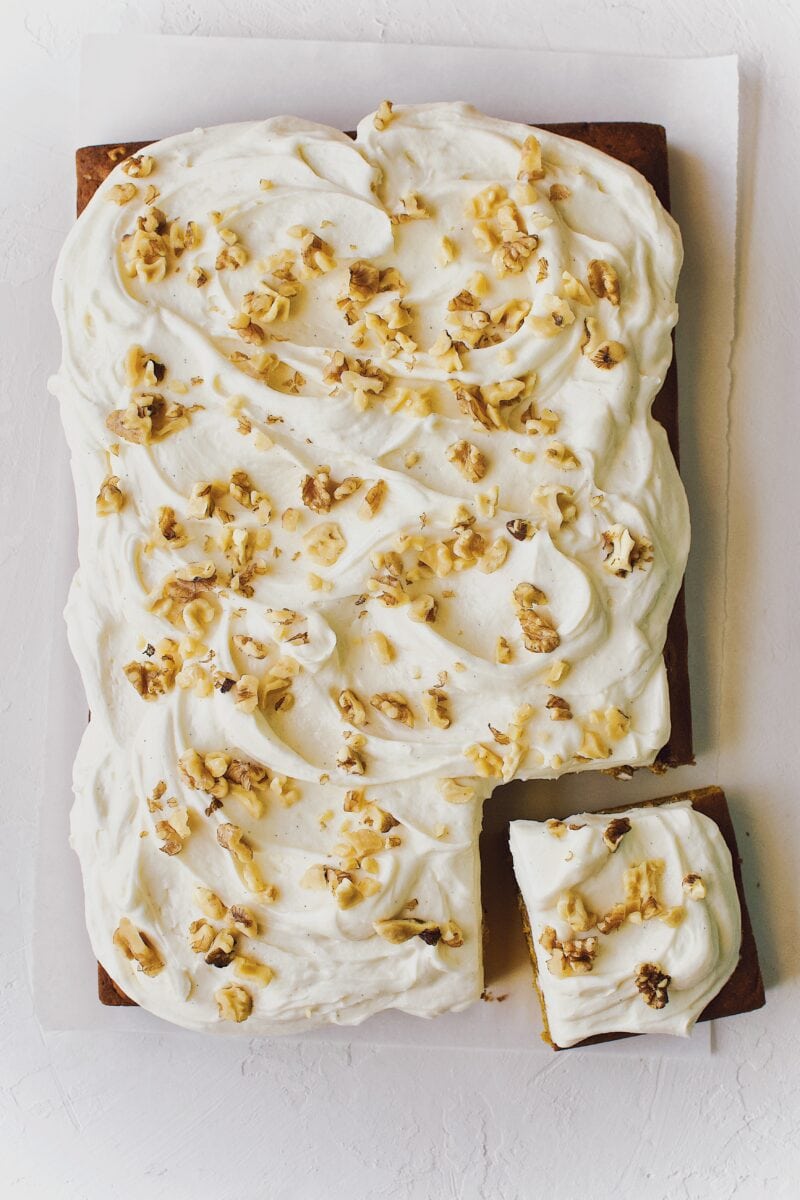 More pumpkin goodness
If you'd like to roast your own pumpkin and make homemade pumpkin pulp to use in this recipe and more take a look at my tutorial on How to Roast a Pumpkin.
Enjoy a slice of this cake with one of my very favorite drinks to make at home, a Pumpkin Spice Chai Latte.
Or enjoy a big cup of coffee with a generous splash of my Pumpkin Spice Coffee Creamer.
I hope you love this one as much as I do. It turned out JUST as good as I hoped and has all the flavors I love.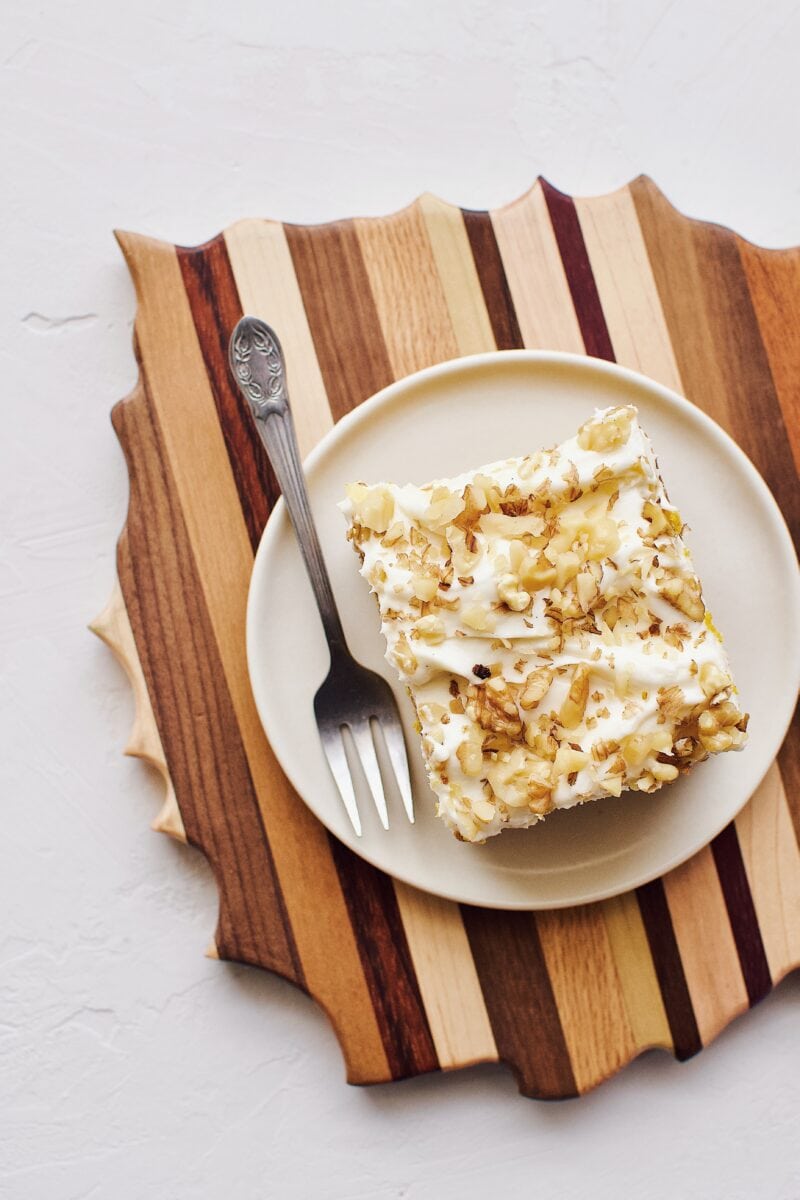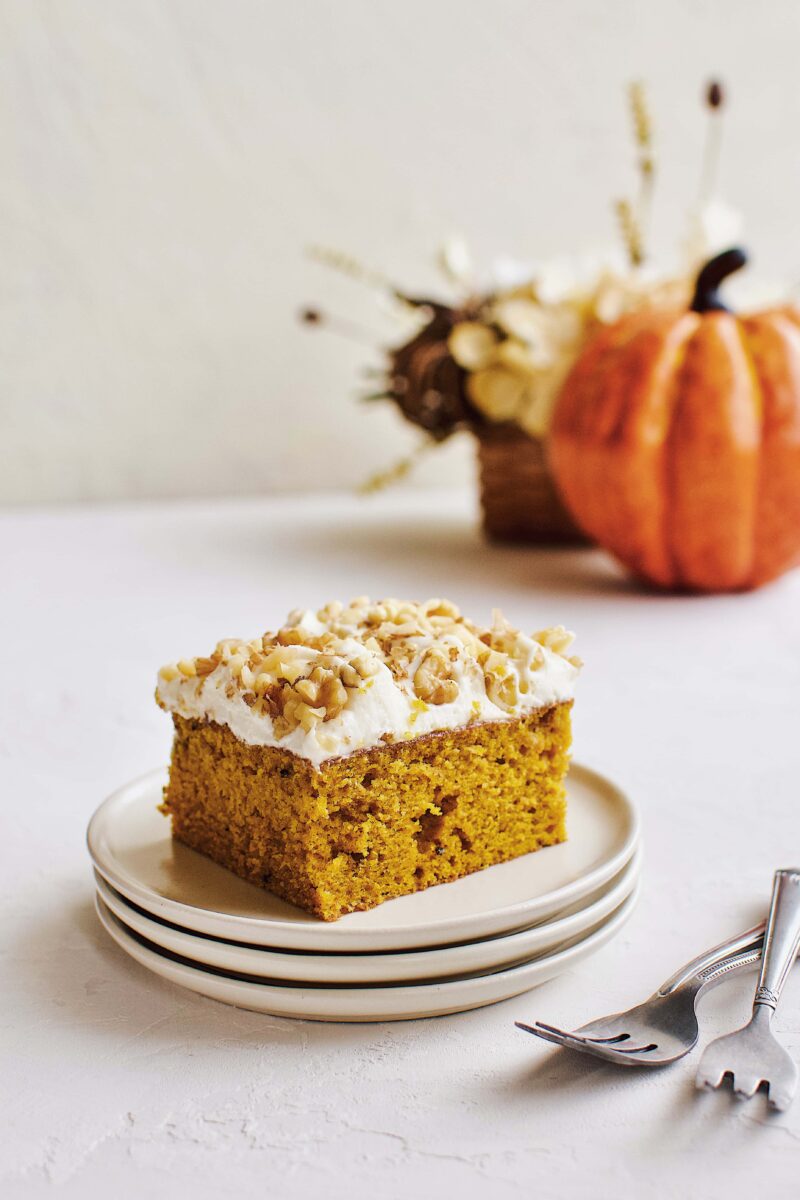 Did you make this recipe? Let me know by leaving a review or comment! And be sure to sign up for my newsletter, and follow along on Instagram, Pinterest, and Facebook.