If you are pumpkin spice crazed like a good portion of the world, then this recipe is right up your alley! My homemade Pumpkin Spice Coffee Creamer can help make every morning of the year like waking up to crisp temps and falling leaves. Even if you have to use your imagination a little.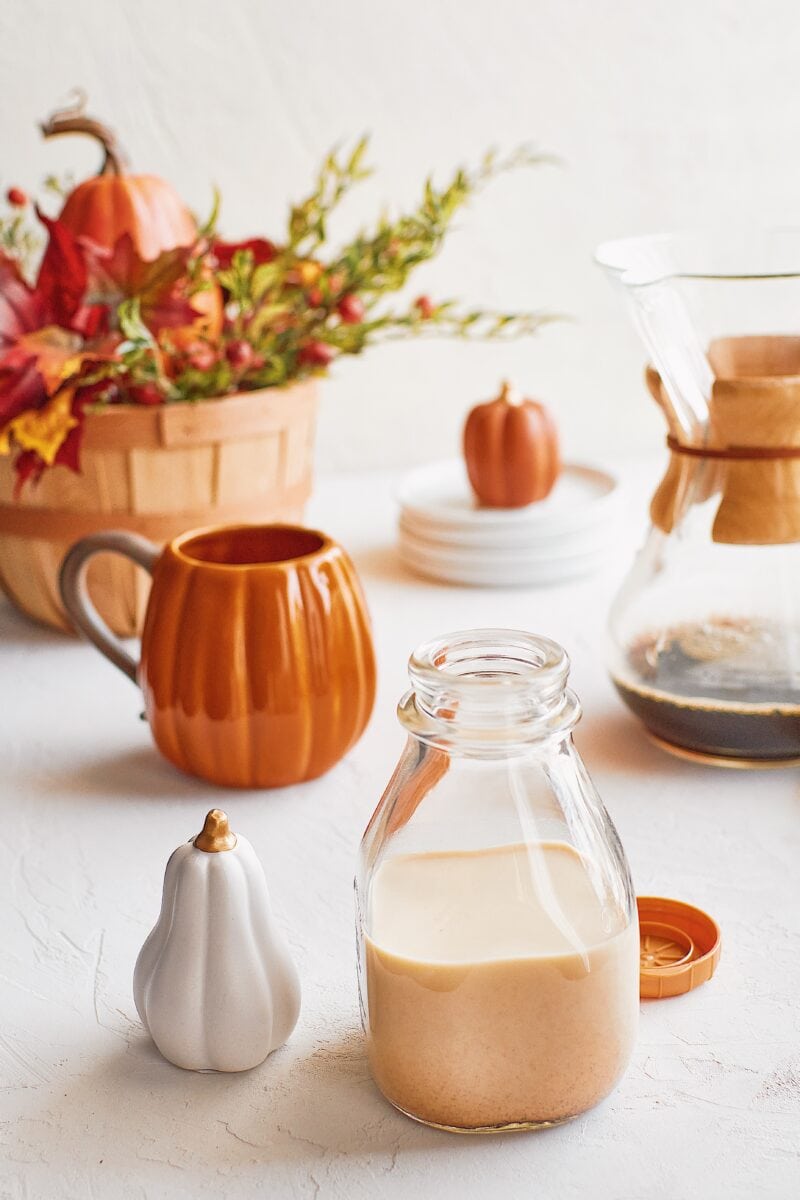 Now the beauty of this recipe is that you can use the base and make it any flavor you fancy. But I don't see the need for that. All I need is pumpkin!
It pairs just about as well with your cup of coffee as it does with my Pumpkin Spice Knotty Buns. It's a pretty dreamy thing to wake up to on a Saturday morning. Ask me how I know!?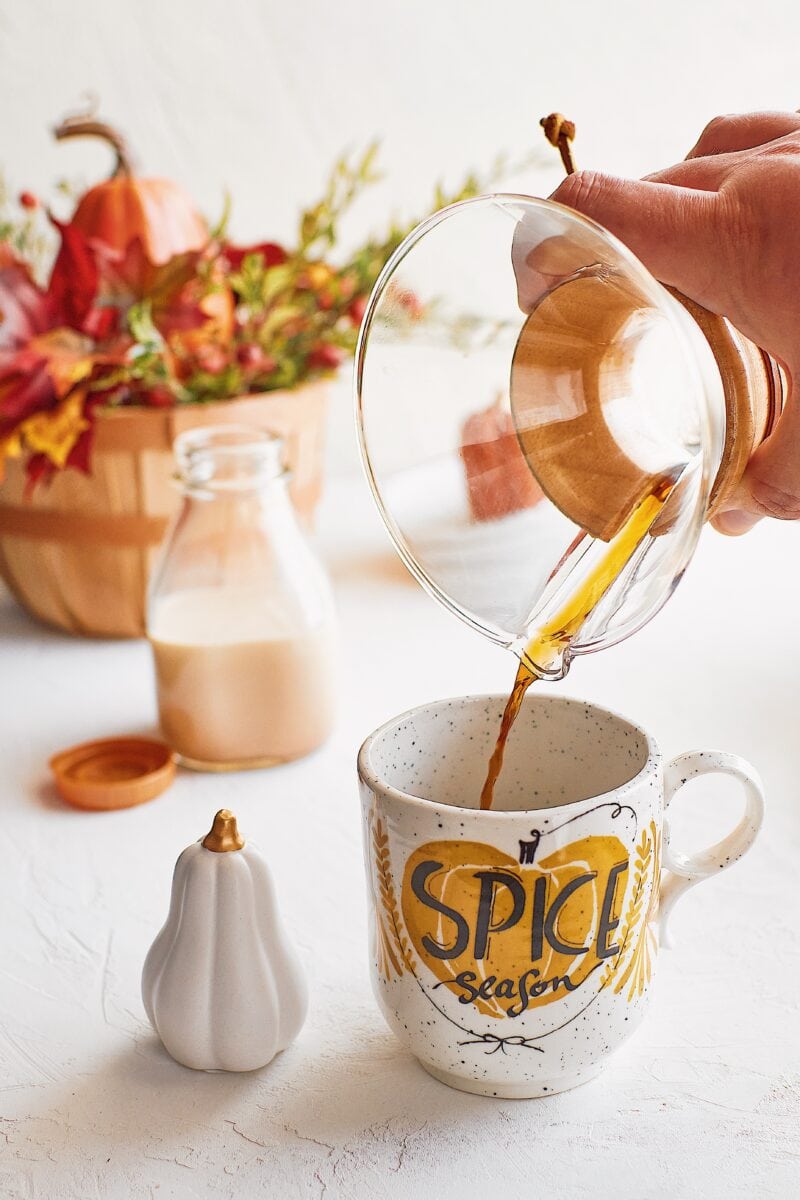 How to: Homemade Creamer
Beginning with a few basic ingredients that you might have in the pantry already, you can have your own custom, no preservative, coffee creamer on the table in NO TIME!
Unless you are adding spices or in this case pumpkin, you actually just whisk the ingredients together and store for use. For this recipe, I bring it to a quick boil to evenly incorporate the spices and pumpkin.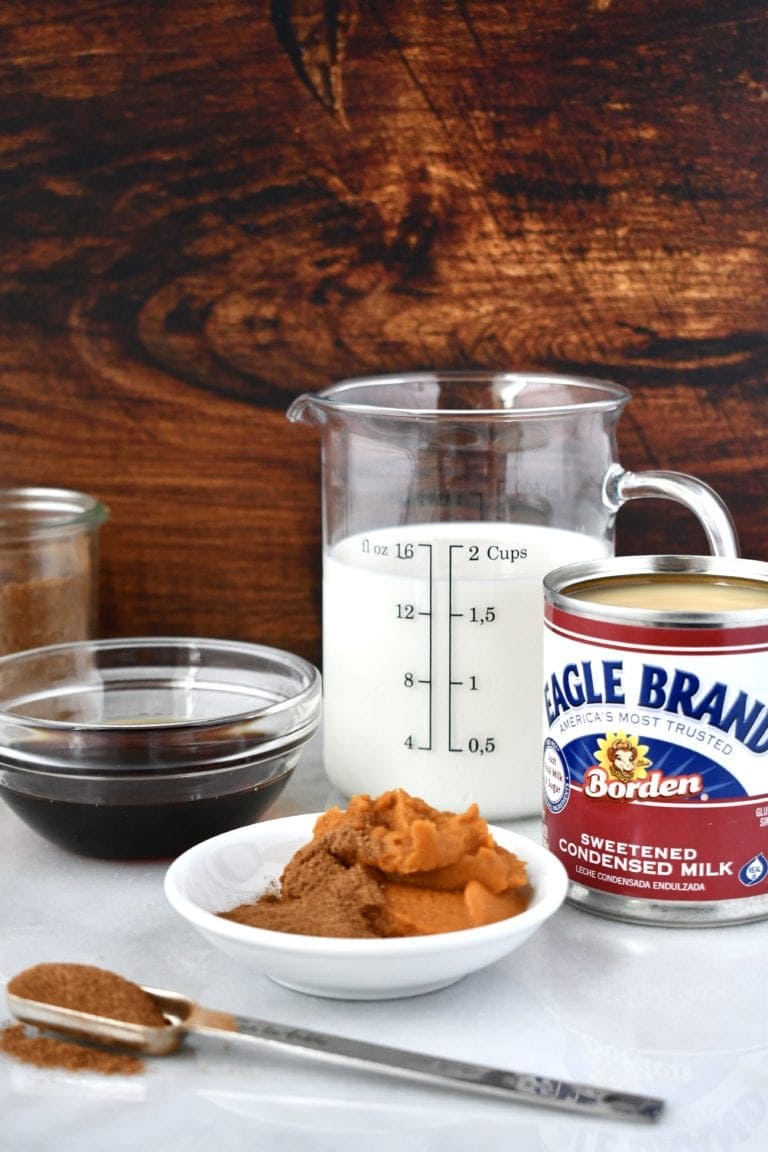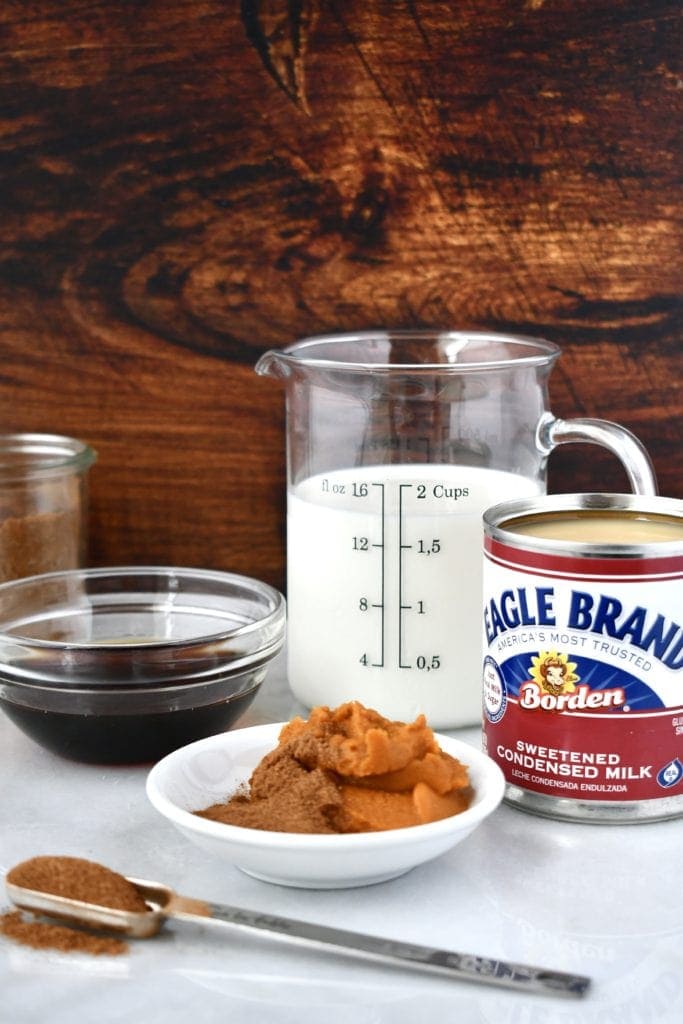 Why make homemade coffee creamer?
I like to make my own coffee creamer because it allows me to control the amount of sugar and reduce the number of preservatives. Plus it really takes all of about 5 minutes to whip up, and in my opinion, fresh is ALWAYS better.
Plus you have the added benefit of tailoring it to your tastes. If you like it a little more sweet, or more subtle you can adjust it. I like my pumpkin version to have a little more kick to it, so I even go as far as blending my own version of pumpkin pie spice.
Do what makes you happy and make it your own!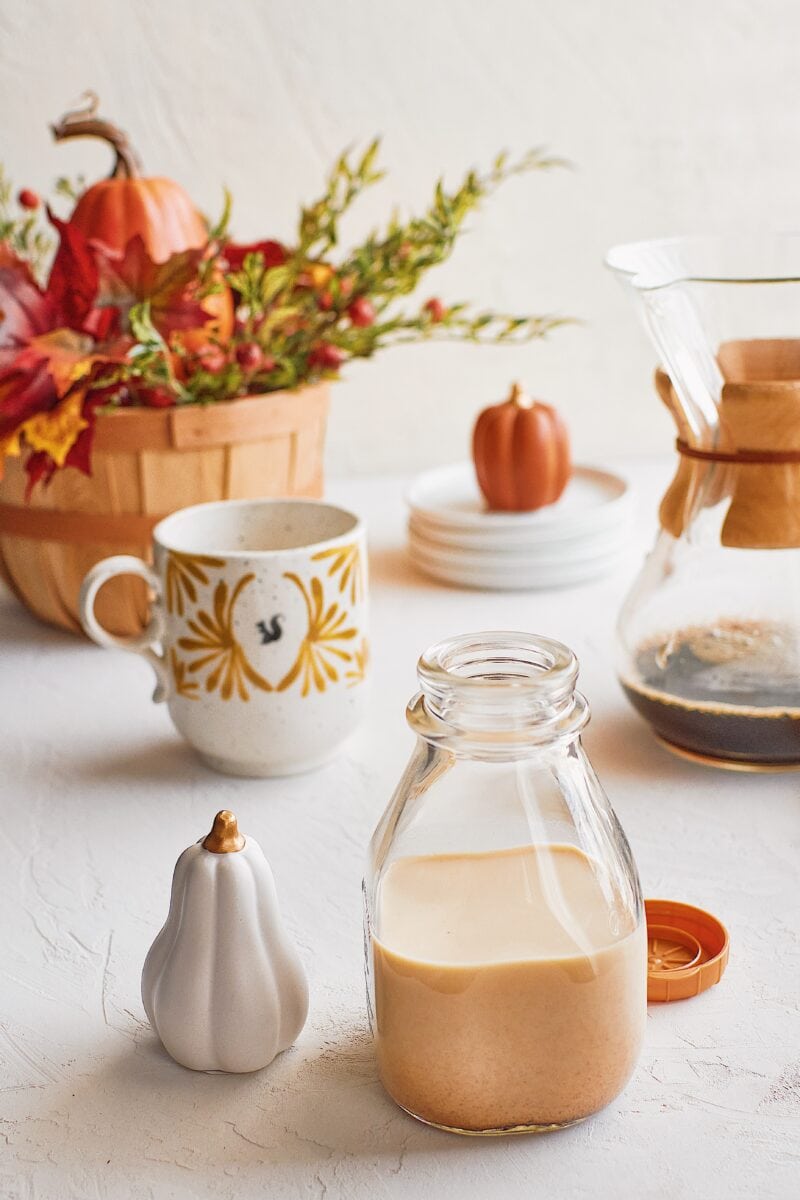 Looking for some perfect coffee parings?
A tall cup of coffee pairs perfectly with my Pumpkin Spice Cinnamon Rolls, and if you want to really pack in the fall flavors, make my Harvest Pumpkin Crunch Pancakes to pair with your morning cup of Joe!
A decaf cup might be good with my Perfect Pumpkin Cheesecake for Thanksgiving dessert. Or wake up Thanksgiving morning with coffee and a Pumpkin Spice Cake Donut. I love all things pumpkin and I hope you enjoy these as much as I do.
Did you make this recipe? Let me know by leaving a review or comment! And be sure to sign up for my newsletter, and follow along on Instagram, Pinterest, and Facebook!
-