I LOVE to make these Red Velvet Waffles for my nephew & with an effort to make them without food coloring, I opt for beet powder for color. And while they may not be as red as others, I can feel confident in feeding him something I know is all-natural.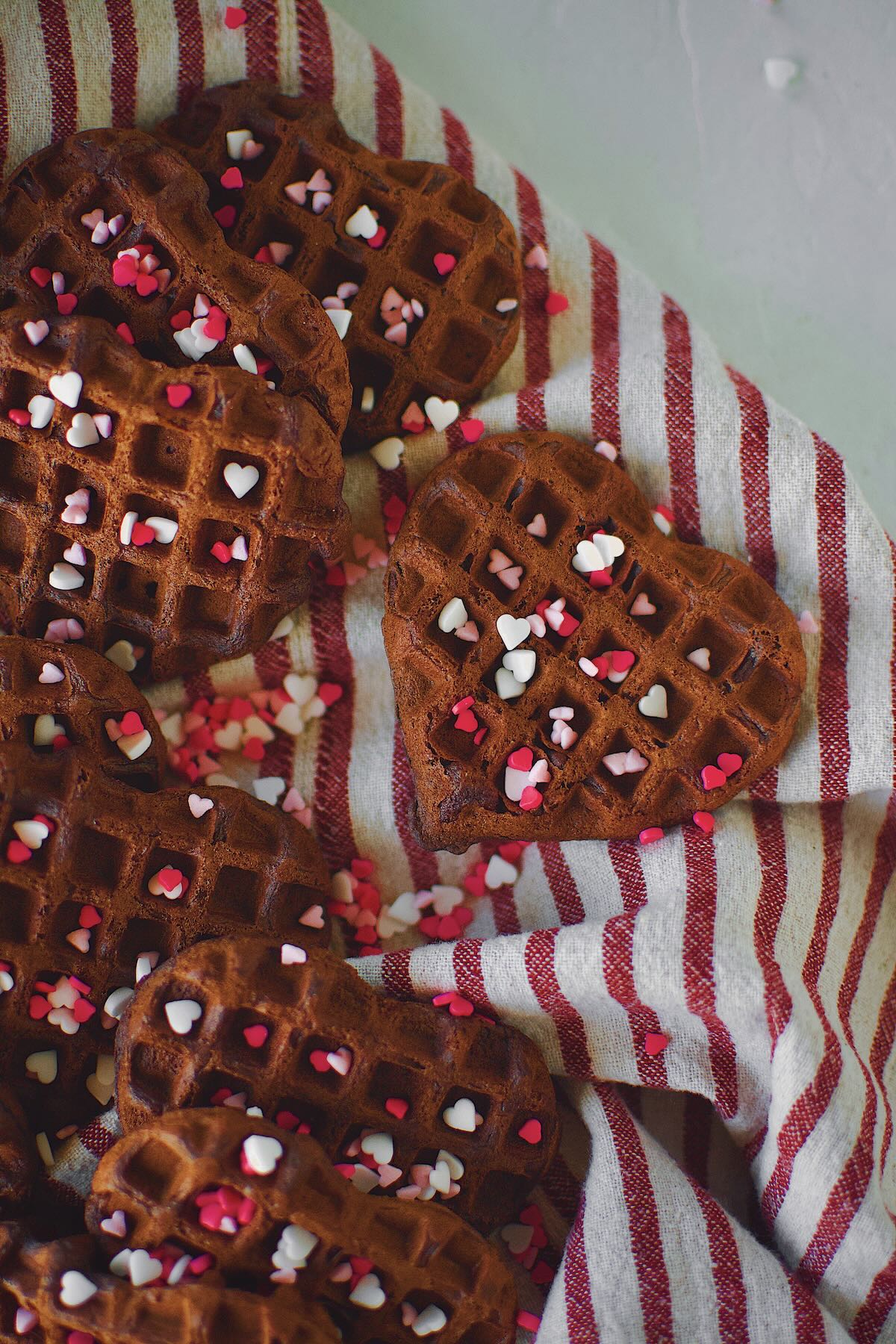 Don't let the beet powder fool you, these waffles do not turn out tasting like beets. They are also not overly sweet due to the cocoa and beet powder, so you can feel good dowsing them in some maple syrup!
Jump to:
Ingredients
Here you will find the basic ingredients needed to make a typical waffle. What is different is the use of ruby cocoa powder and beet root powder. These are all-natural ways to boost the red color of red velvet without the need for artificial food coloring.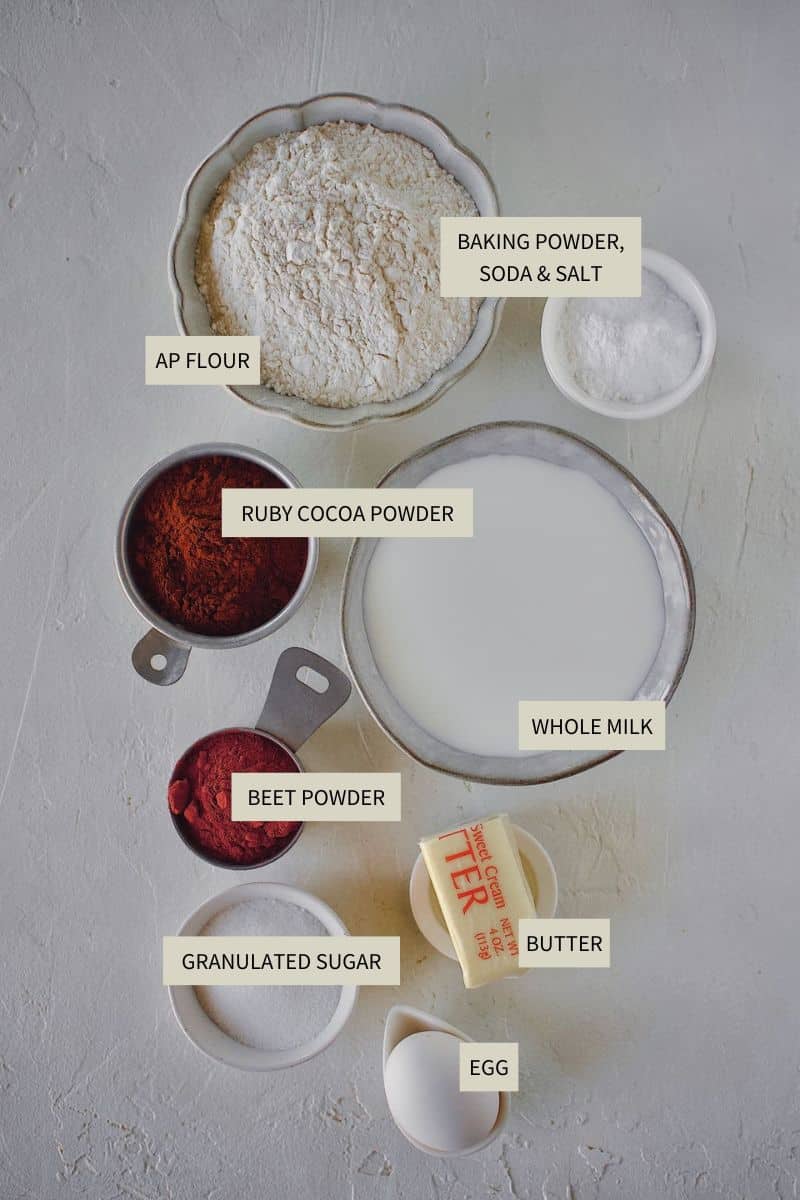 And while the color may not be quite as robust as if you use food dye, I like this all-natural approach and it makes them something my nephew can eat since he can't have red food dye.
Use the JUMP TO RECIPE button at the top of the post, or scroll to the bottom of the post to see the full recipe card with ingredient measurements and instructions.
Method
First, stir together the dry ingredients with a whisk. This lets you skip the step of having to sift anything. Then slowly pour in the wet ingredients, and lastly add the egg.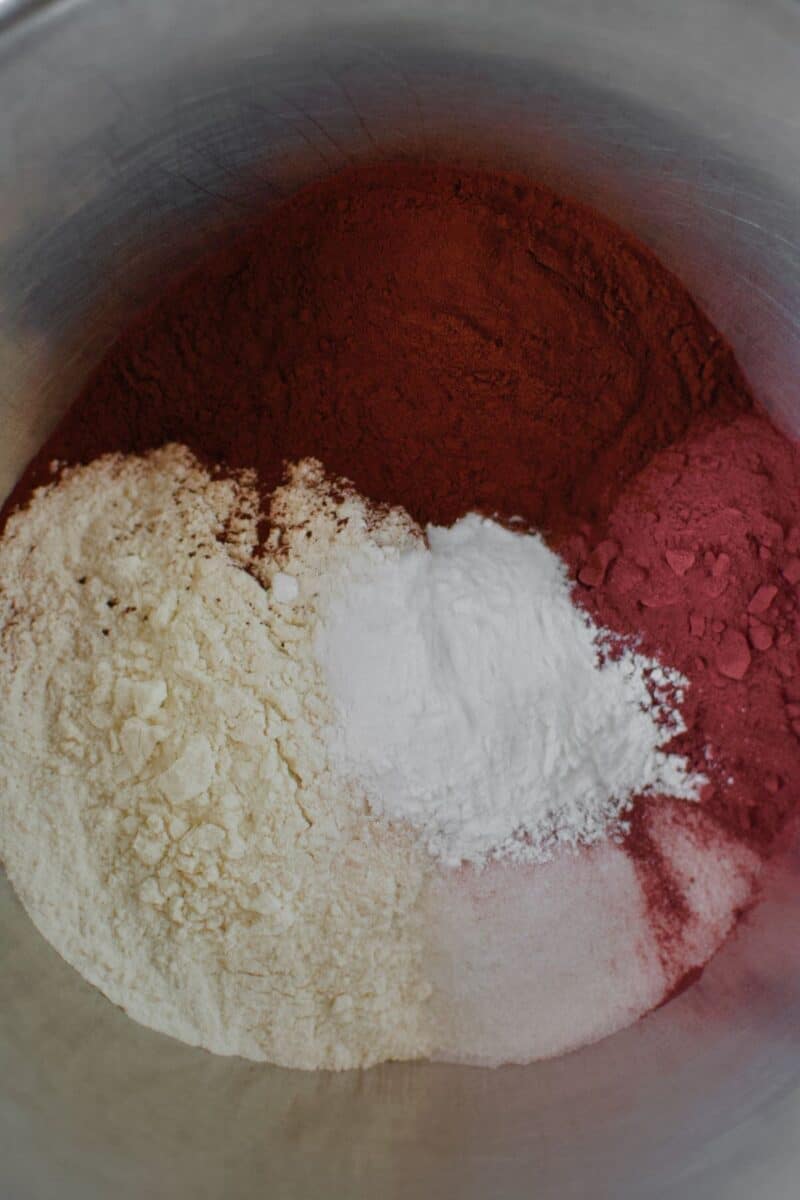 Let the batter rest for about 10 minutes on the counter. Then cook the waffles in a heart-shaped waffle iron, at least that's how I like to make them, and that also makes them great for Valentine's Day, or just for someone you love! But you could cook them in any waffle iron you desire. The heart is just extra cute.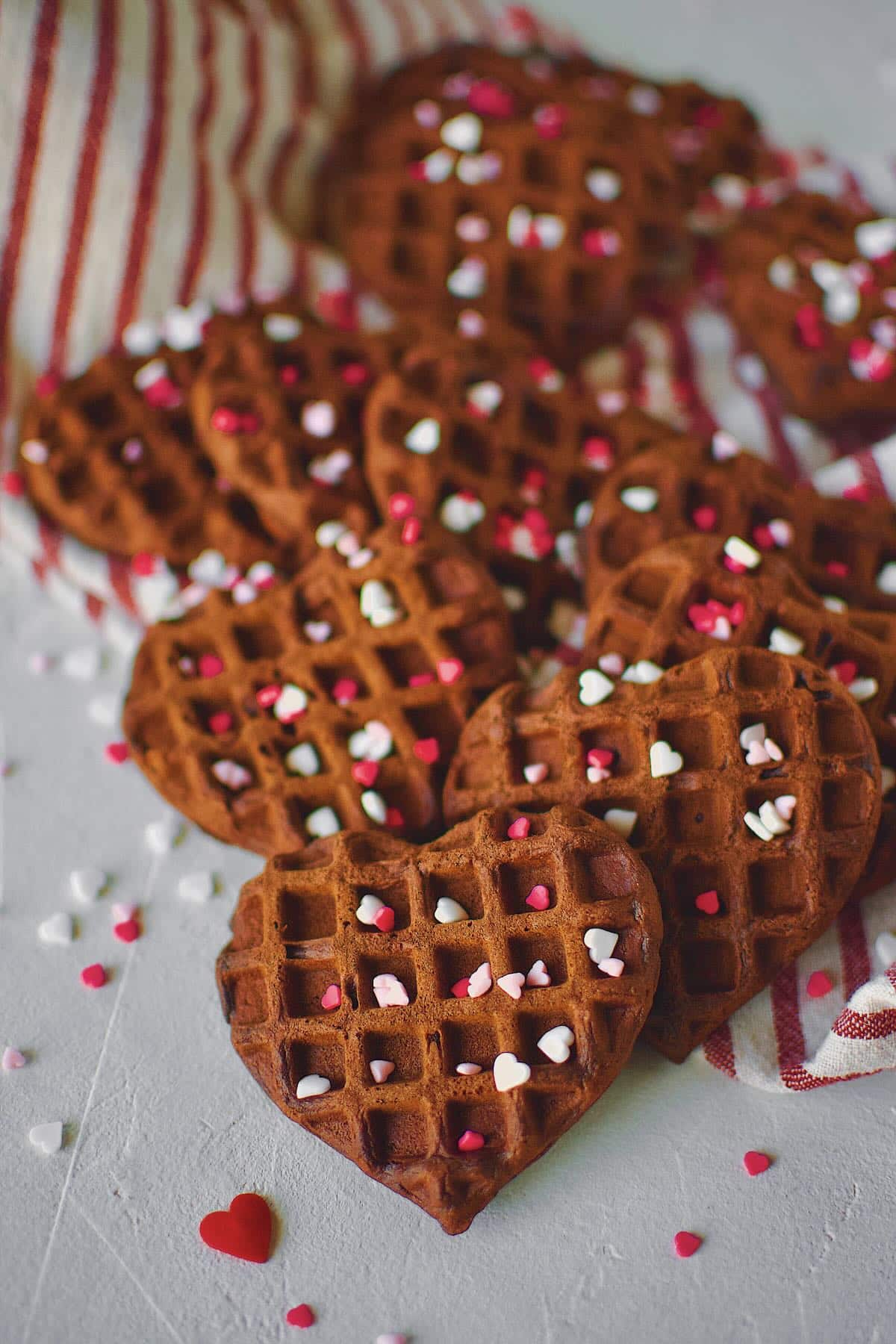 Notes & Tips
I like combining ruby cocoa powder and beet root powder to make this recipe a true red velvet. While they may not be as red as you know with the natural color, you can make red waffles by using only the beet powder and leaving the cocoa powder out.
Ruby Cocoa Powder does not lend too much to making the waffles red, but it is the reddest of red cocoa powder. It is also what is traditionally used in red velvet cake.
If you like sweeter waffles, use ⅛ cup more sugar, the cocoa leaves the waffles alone not very sweet at all, but when adding maple syrup the balance is excellent. But if you want to eat them alone like I sometimes do, add a little more sugar to the batter.
This recipe makes 12-14 mini waffles in the heart-shaped waffle iron.
Substitutions
If making these waffles all-natural is not a concern of yours, you can use 1 tablespoon of red food coloring in place of the beet powder.
You can omit the cocoa powder if you'd like to make pinky-red waffles. But the red cocoa powder makes them "Red Velvet". In a pinch, you can use regular cocoa powder.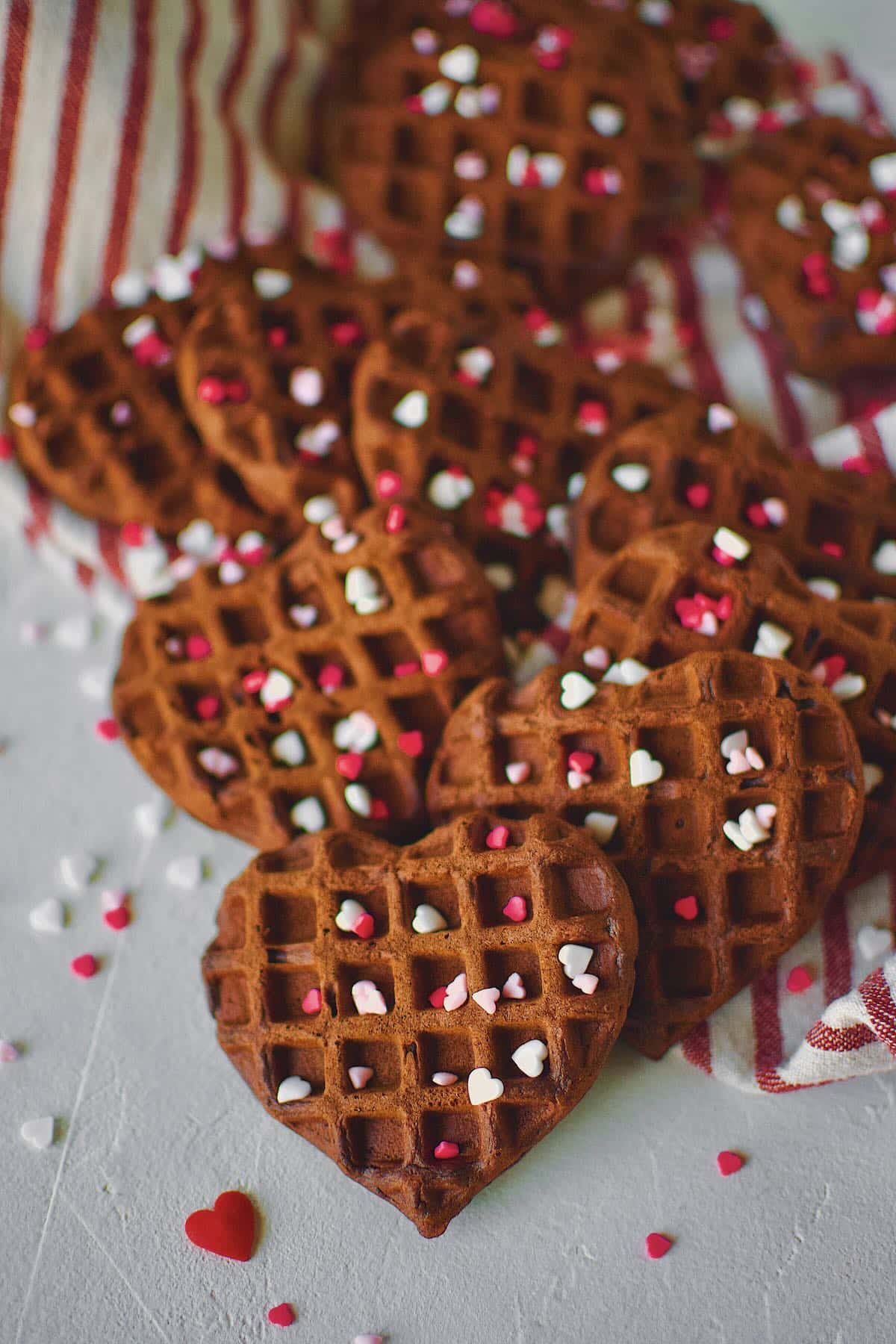 Did you make this recipe? Let me know by leaving a review or comment! And be sure to sign up for my newsletter, and follow along on Instagram, Pinterest, and Facebook!