Simple side dishes like these Sautéed Green Beans are essential, but there are a few secrets to making them quickly and fantastic! Vegetables should never be bland, but sometimes avoiding that can be hard. These are simple and GREAT, let's dive in.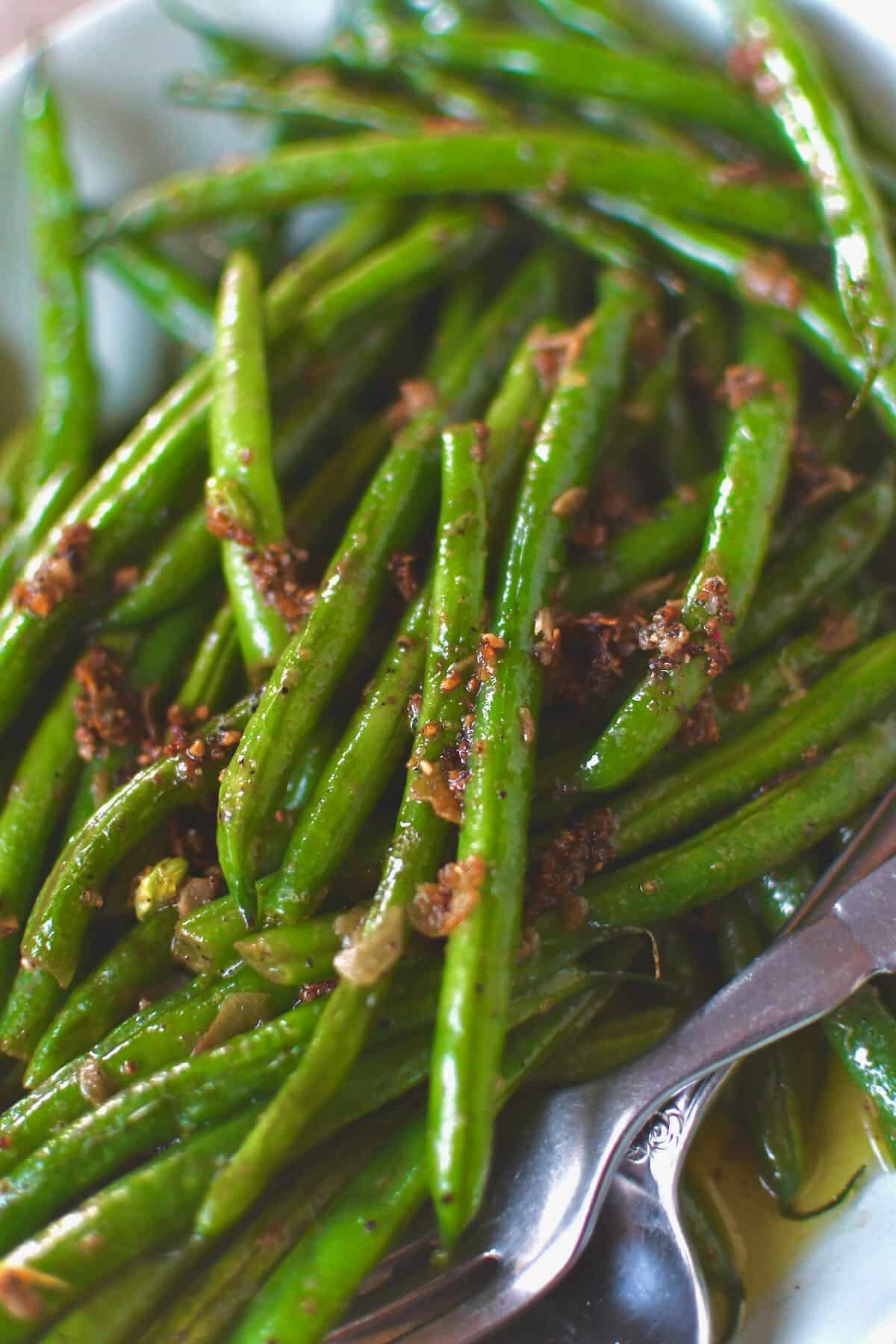 You can make these great with only a few ingredients, it is just all in how you use them that gives off the best flavor.
Jump to:
Ingredients
The list is short, just like I like it. But it is specific. The best beans for a quick side are French haricot verts. They are thinner and cook quickly while retaining a perfect bite.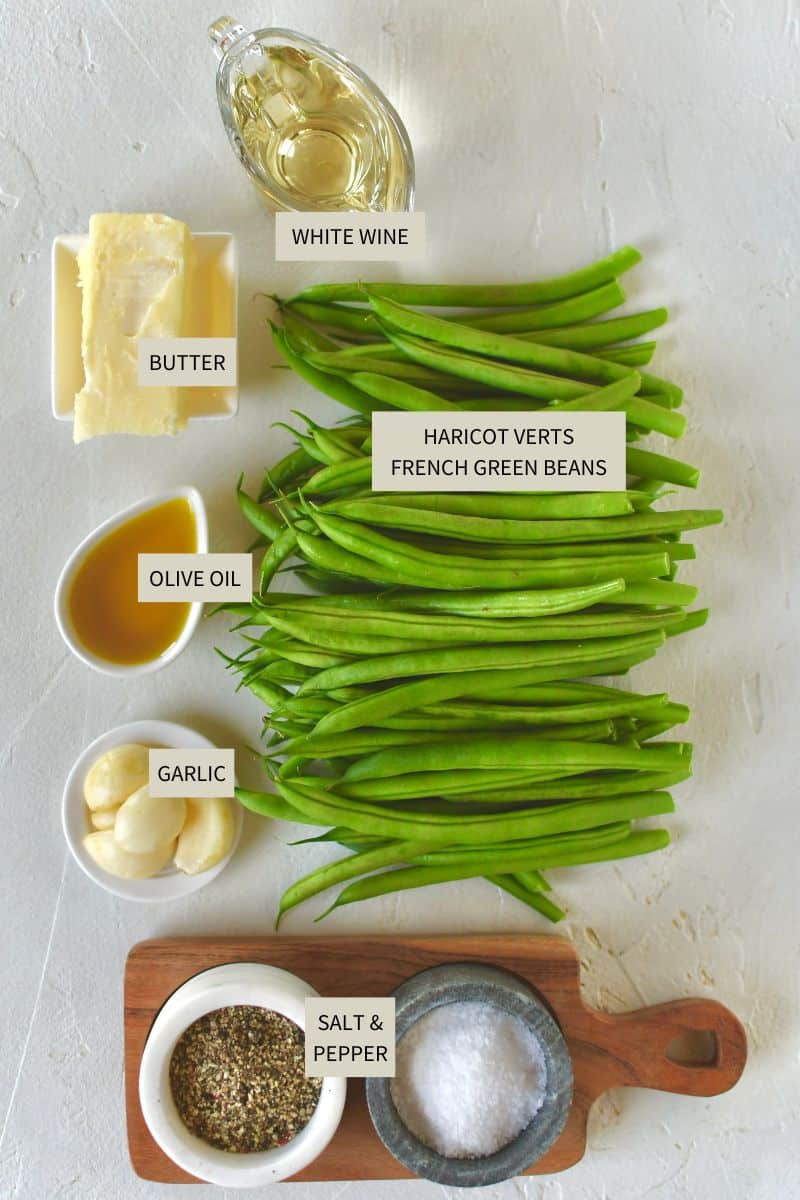 The butter and white wine provide a lot of flavor and richness. Use a good wine that you would drink, you only need a splash of it. And the garlic, salt, and pepper perfectly perfume the beans.
Use the JUMP TO RECIPE button at the top of the post, or scroll to the bottom of the post to see the full recipe card with ingredient measurements and instructions.
Method
This recipe is a one-skillet wonder. I start by bringing some water to a boil and seasoning it with a little salt. This is secret number one, salting the water starts seasoning the beans and makes them irresistible. Cook them for about 4 minutes, then drain them off into a colander in the sink, rinse with cold water, and get the pan back on the stove.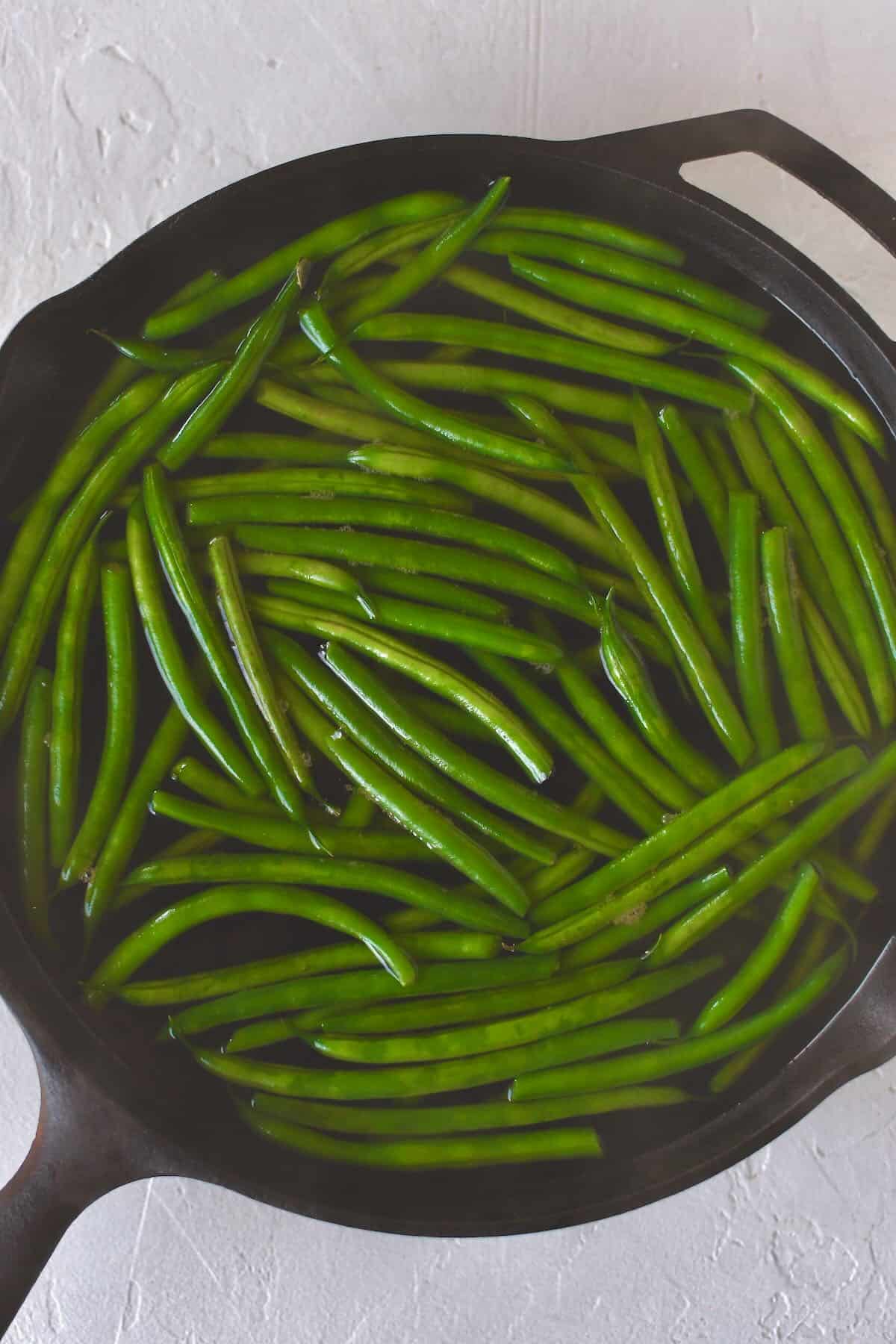 In the same pan, as soon as it is dry back on the heat, add the butter, oil, and garlic and sautee just till the garlic becomes fragrant and takes on a little color. Toss the beans back into the pan with some salt and pepper and splash in the white wine. Toss everything together until the wine has completely reduced and the pan is dry again.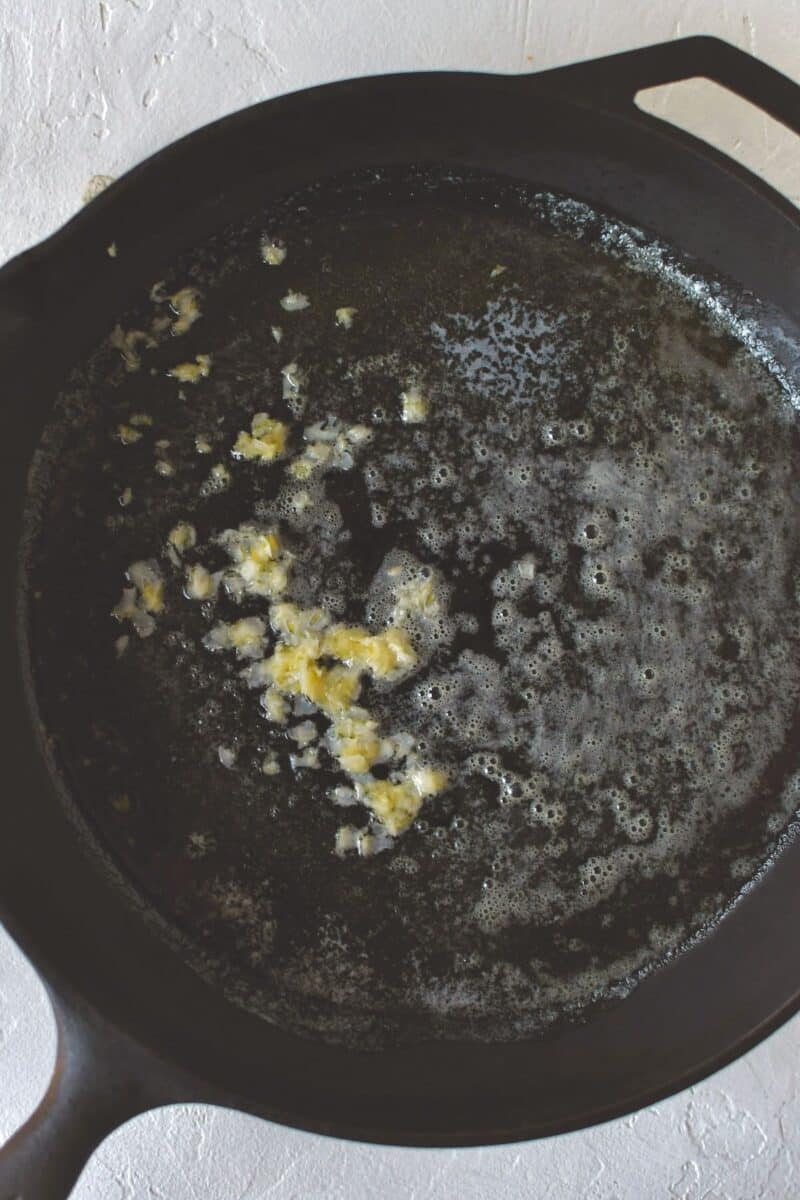 And that is it! Turn the beans out onto a serving platter and using a rubber spatula scrape all that butter and garlic over the top of them and it is time to eat!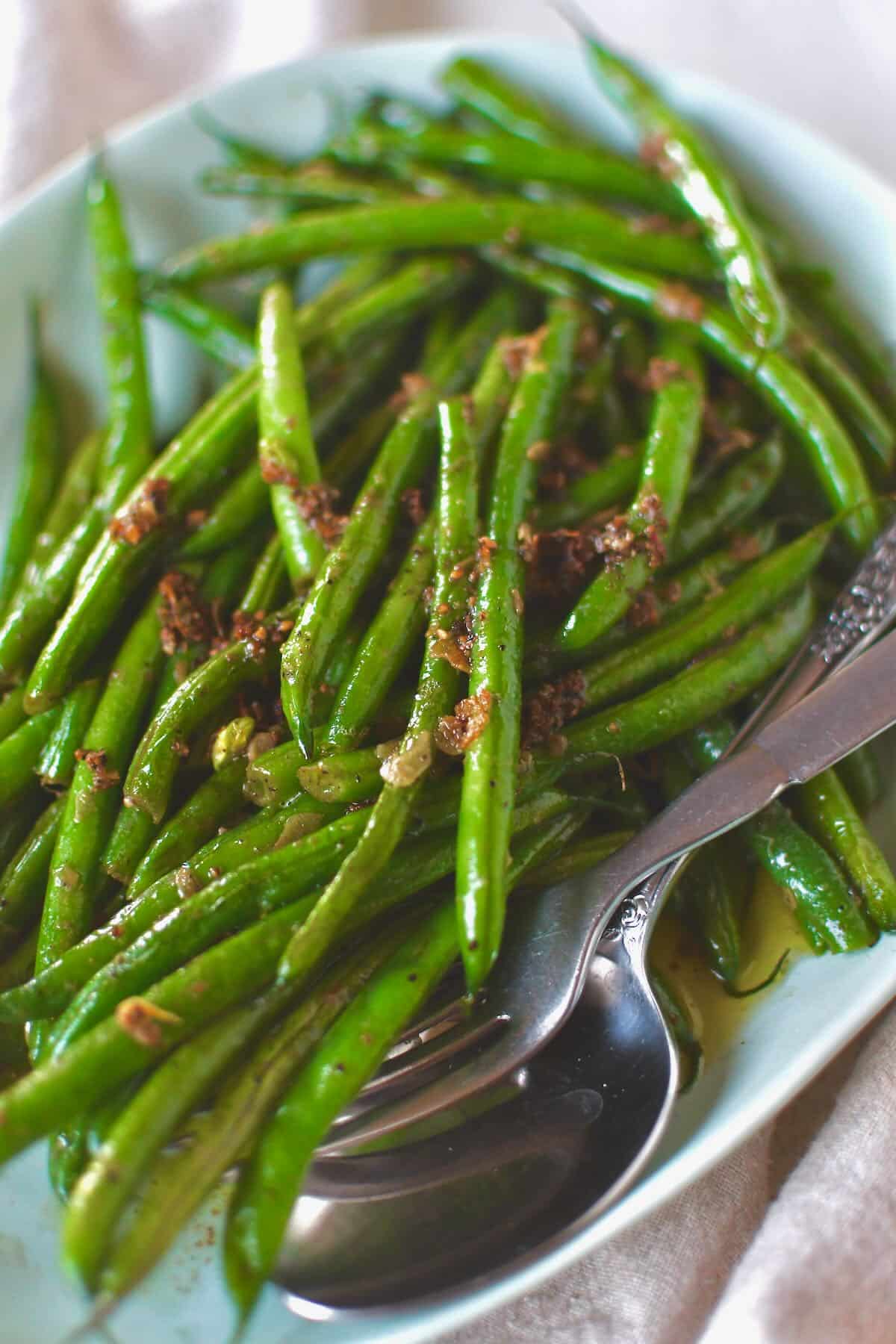 Notes & Tips
Make this side dish easy and do it all in one skillet. You just need an inch or two of water in it to steam the beans just a little. Then use the same skillet to saute the beans and garlic together in.
It is also important to season the boiling water with salt. This seasons the beans while they cook in it and makes them even tastier.
There is no need to shock these beans in ice water after boiling them. Just rinse them in cold water to stop the cooking, it won't be long till you get them back in the pan.
The moment you start to see even a little browning on the garlic, toss the beans and wine into the pan so the garlic doesn't burn.
Substitutions
If you would like to keep this recipe dairy-free and vegan, simply leave the butter out of it and use a little more olive oil.
If garlic isn't your thing, use shallots or onion. You could even add those to this recipe if you enjoy them.
Salt and Pepper are all the seasoning these beans need for me. You could add a pinch of red pepper flakes if you want a kick of heat, but I wouldn't get more complicated than that.
If you do not want to use wine, a squeeze of lemon would be a welcome flavor, or even a splash of chicken stock for richness.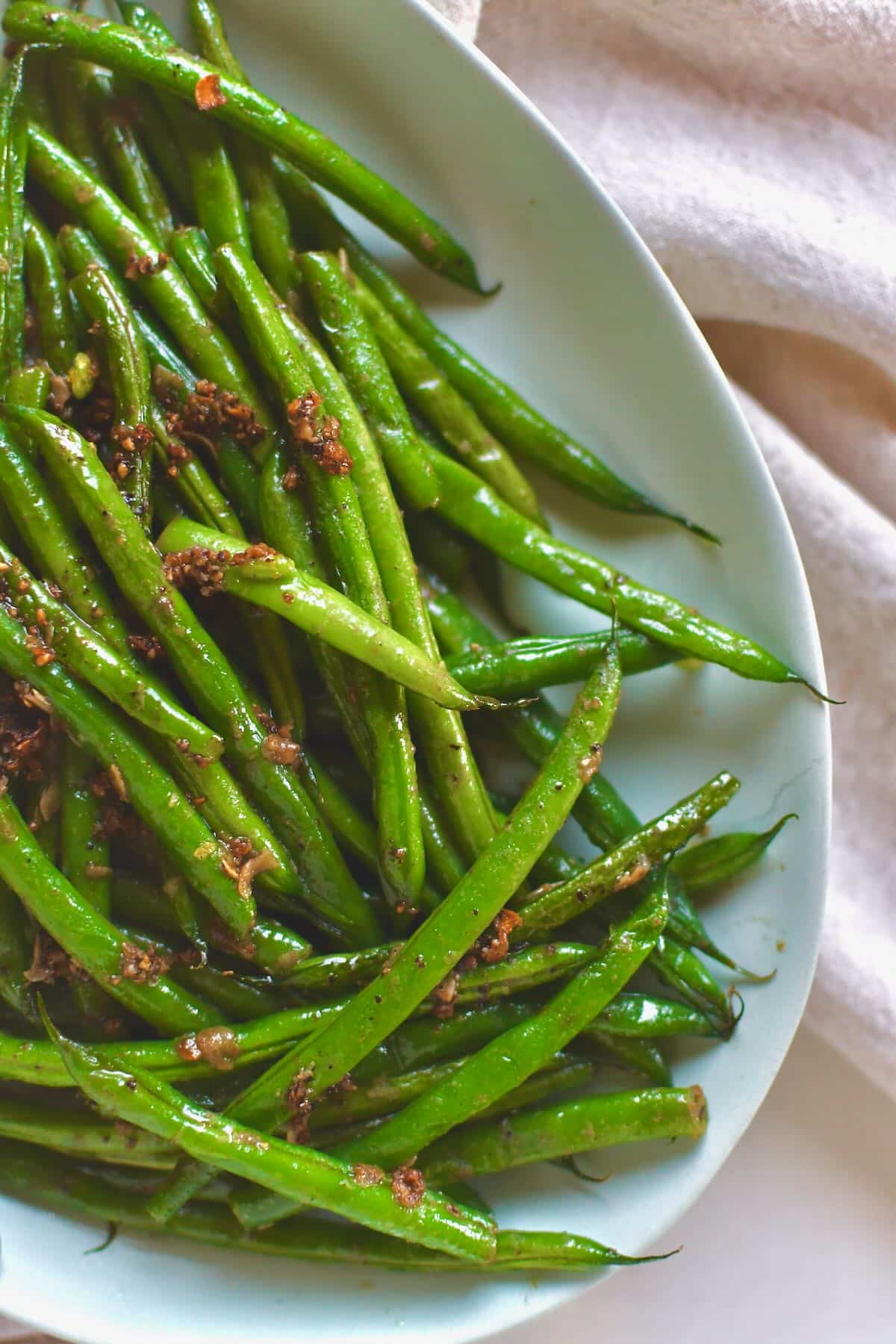 Did you make this recipe? Let me know by leaving a review or comment! And be sure to sign up for my newsletter, and follow along on Instagram, Pinterest, and Facebook!