For me, this Shamrock Shake Recipe is just completely nostalgic. But these days I try to eat less overly processed foods, so this is my "cleaner" version.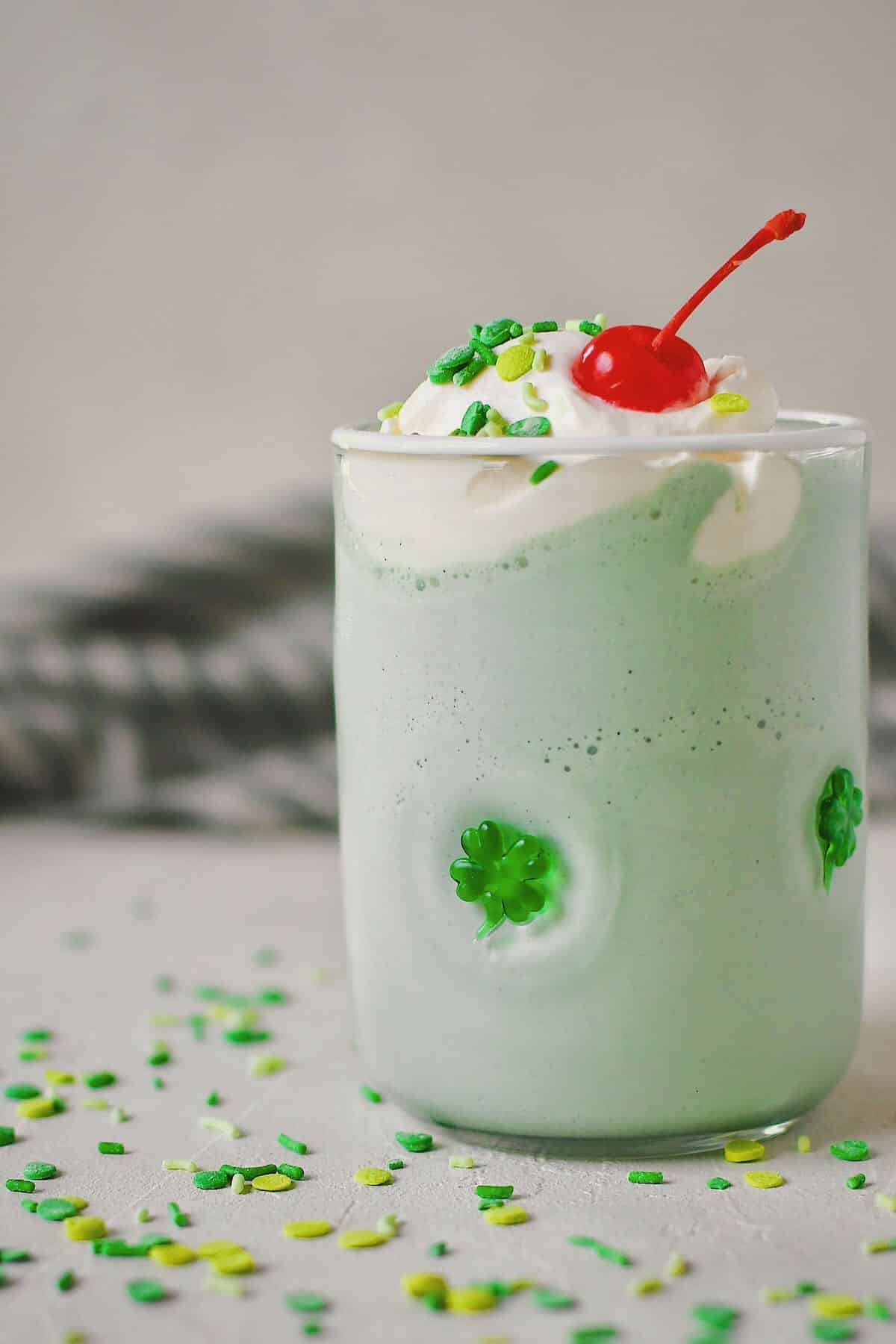 And what I mean by "cleaner" is that I don't want to eat some overly fake ice cream that has been pumped full of fake food coloring. With this recipe, I can use high-quality ingredients, and an all-natural product to turn it green.
Jump to:
Ingredients
Ok, it is time to let the secret out of the bag, what is that all-natural product that I use to get the green without using food coloring? Spirulina Powder gives me the color in this Shamrock Shake Recipe, and it is completely natural. The green powder also gives off no flavor, but even if it did, the peppermint extract would outweigh it anyway.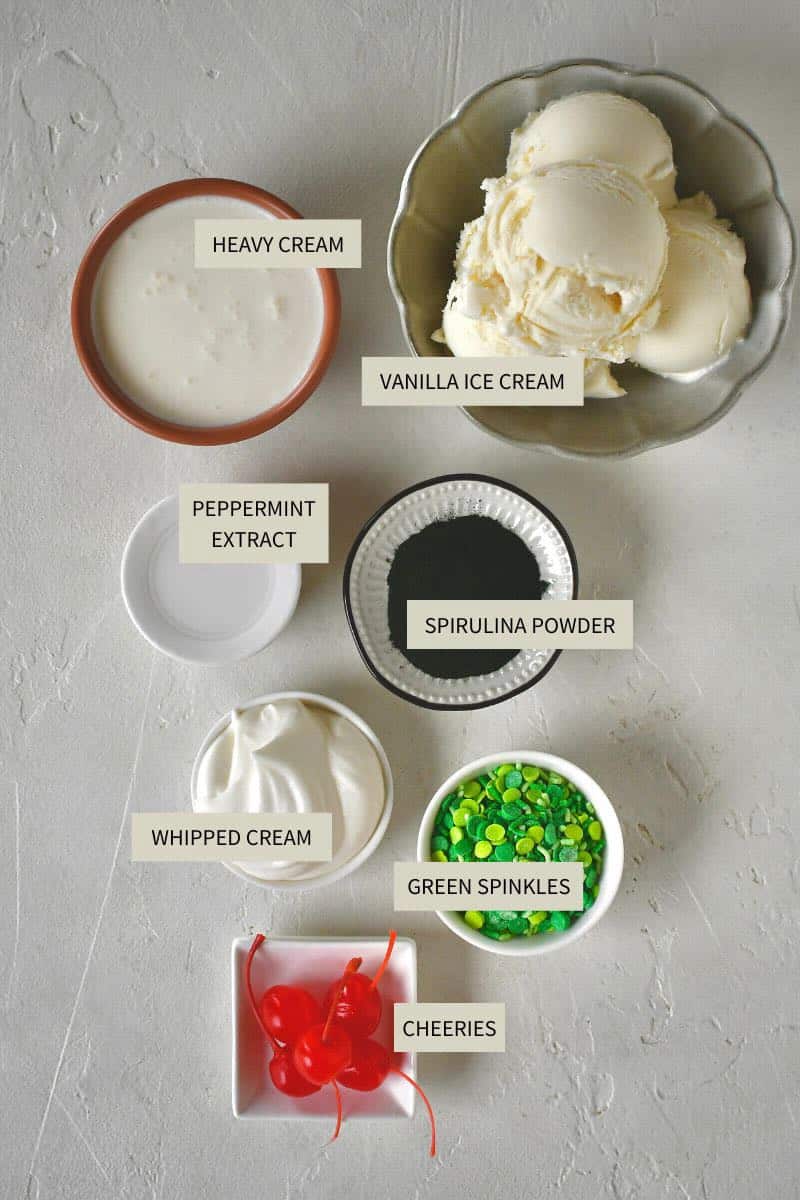 The only other ingredient that I think is non-negotiable is the heavy cream. I tried the recipe with half and half, and whole milk, but the heavy cream gives the smooth creaminess I remember from the fast food chain, 20 years ago. I don't think they taste the same today, that's why I had to explore making my own recipe.
Use the JUMP TO RECIPE button at the top of the post, or scroll to the bottom of the post to see the full recipe card with ingredient measurements and instructions.
Method
The method for this one is SUPER straightforward, toss everything in the blender and blend until smooth. That is literally it. I do take one extra step and make my own fresh whipped cream for on top, but that is totally optional, you can leave it off or use canned whipped cream and it will be just as good!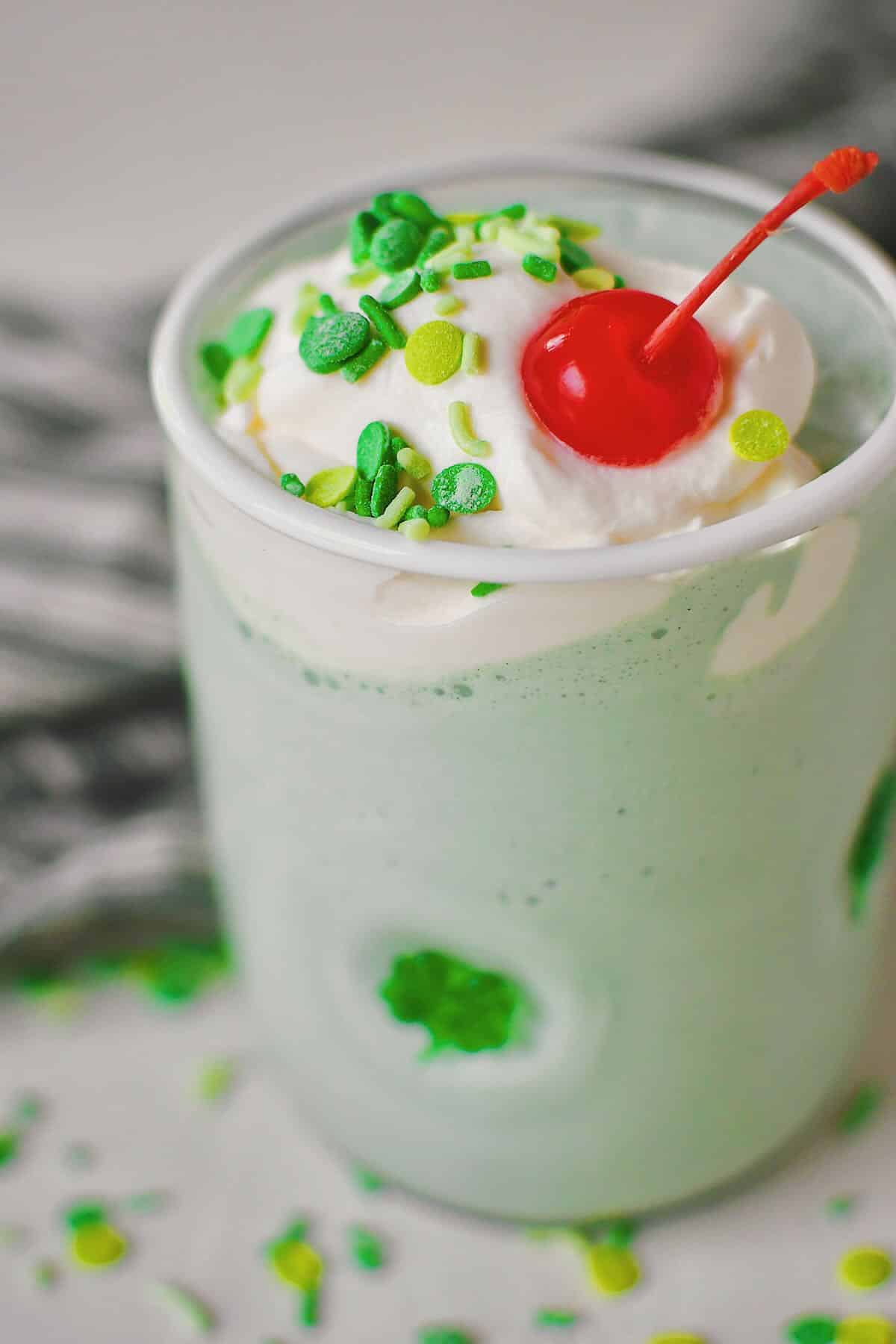 Notes & Tips
If you would like to make an adult version of this shake, add in 4 ounces of vodka after blending and split the shake into two portions.
I like to make some homemade whipped cream for topping my shakes. Since I already have some on hand for the shakes, you could even whip it up before you make the shakes in the blender. Blend 1 cup cream with 2 tablespoons powdered sugar till stiff, take half out for topping, and add your remaining ingredients to the blender and make the shakes.
Substitutions
Buy the best vanilla ice cream you can afford for this one, I like to use Tillamook or Häagen-Dazs. And I didn't test it, but if you come across mint ice cream, without chocolate, I suppose you could use that too.
Make it a point to use heavy cream. Half and Half or Whole Milk can be used in a pinch, but the cream gives the best mouthfeel.
If you are not concerned about food coloring, you can leave the Spirulina Powder out and substitute 2 teaspoons of green food color.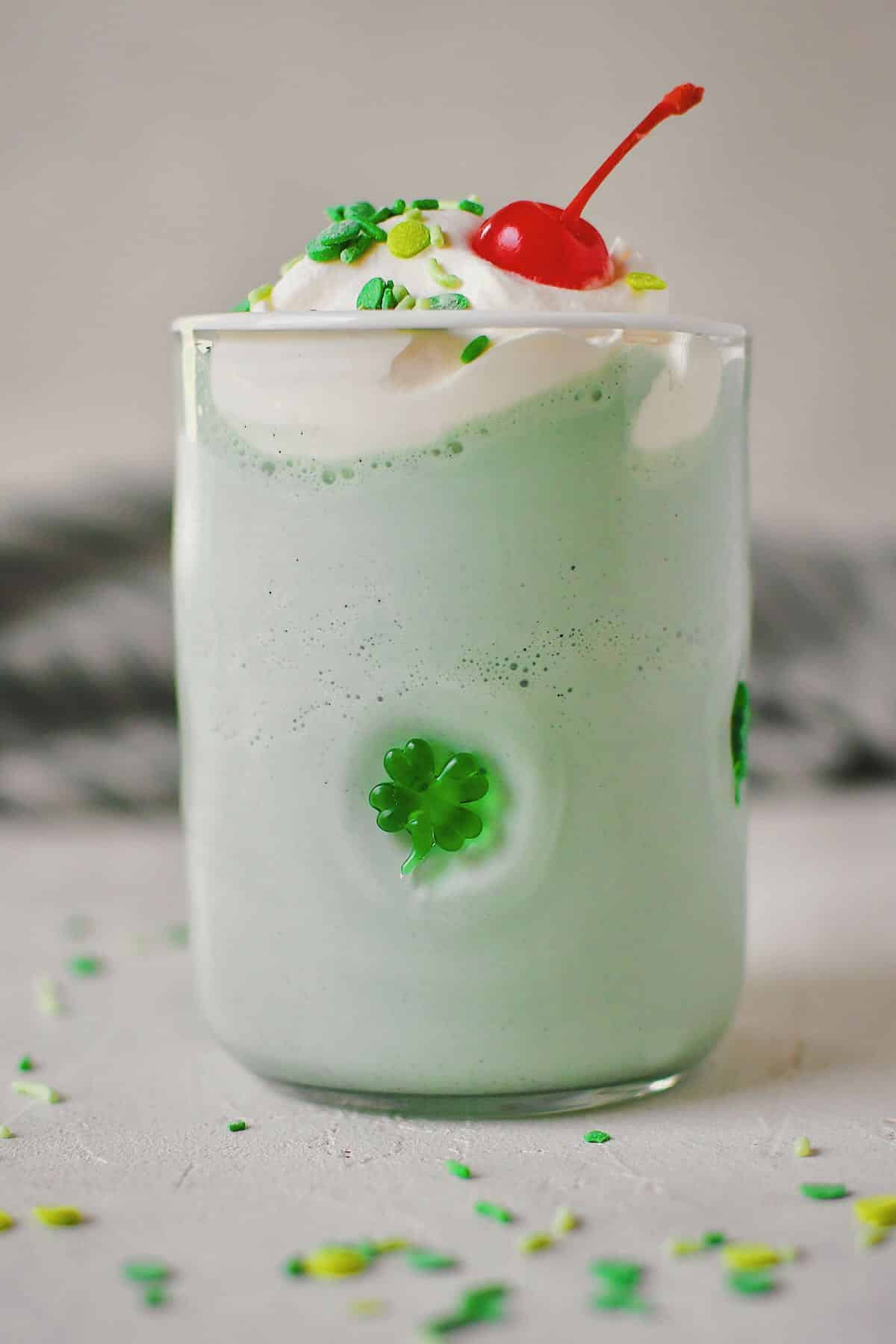 More Irish-Inspired Recipes
Did you make this recipe? Let me know by leaving a review or comment! And be sure to sign up for my newsletter, and follow along on Instagram, Pinterest, and Facebook!