When I got the opportunity to travel around Ireland I fell in love with Classic Irish Coffee. And while there may be an array of variations out there, the joy is you can make them any way you like. Like it a little sweeter, add some more Irish Cream or Whipped Cream, stronger, ease up on it and add a splash more coffee or Irish Whiskey. This is a classic and basic version that was taught to me by an Irish bartender in a little pub in Galway!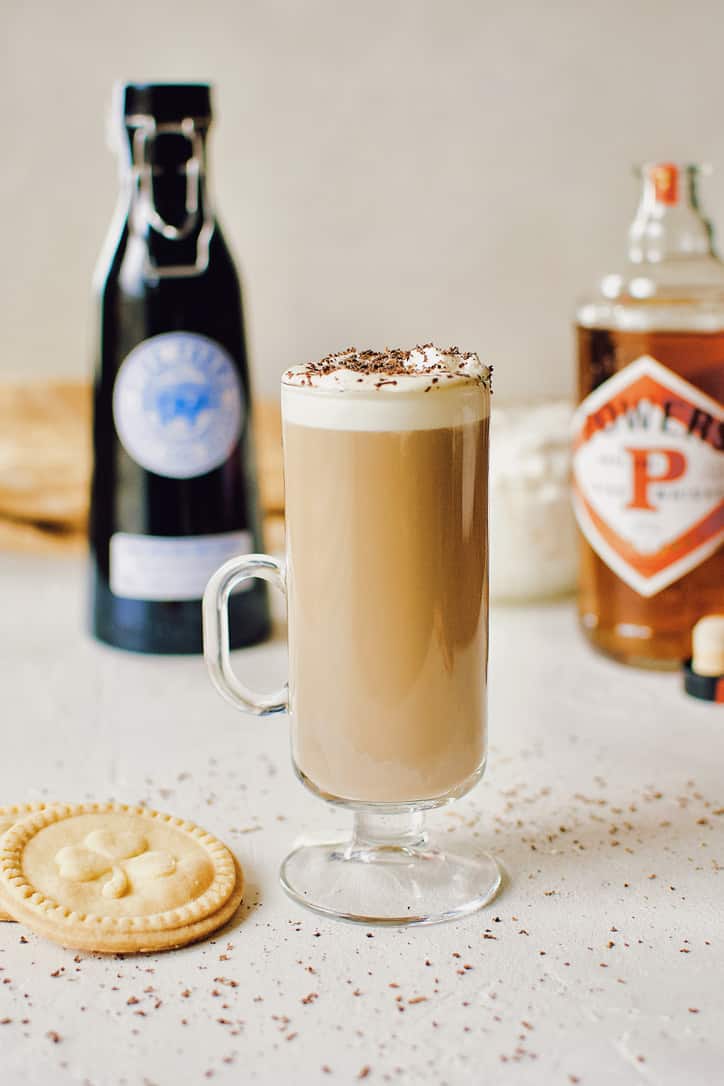 What you need to make Classic Irish Coffee
The recipe is simple and requires less than a handful of ingredients. When I know I want to make them I take the few extra minutes to whip some fresh cream. I like to make it a little extra sweet to cut the coffee and liquors a bit, but make it as sweet as YOU like.
This is a basic guide to making a Classic Irish Coffee. Make them once my way then you can tweak or adjust to your liking. That is what cocktail making is all about. Adjusting until you get it where you like it.
I will say, that an Irish Coffee should be STRONG. It should kick ya in the pants just a little, at least that is what the bartender told me anyway. Haha!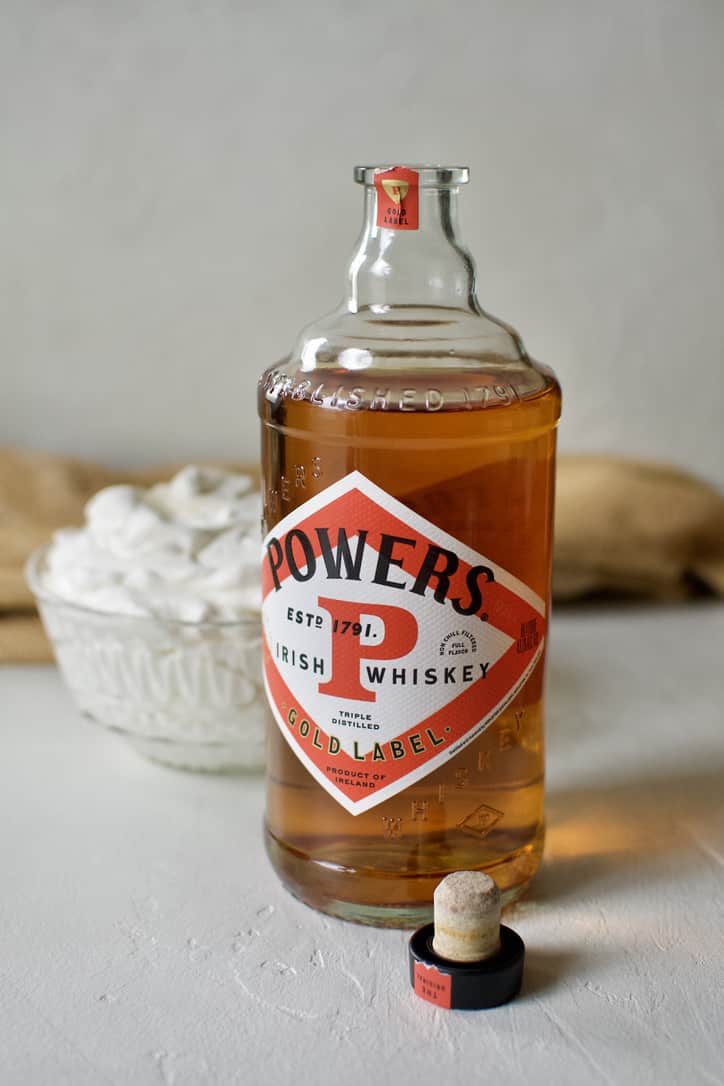 Pick up your favorite Irish Whiskey for this, but the one thing I would be a stickler on is getting an excellent Irish Cream Liquor. Five Farms Irish Cream is the most superior in my opinion, and I suggest you invest in it for this recipe.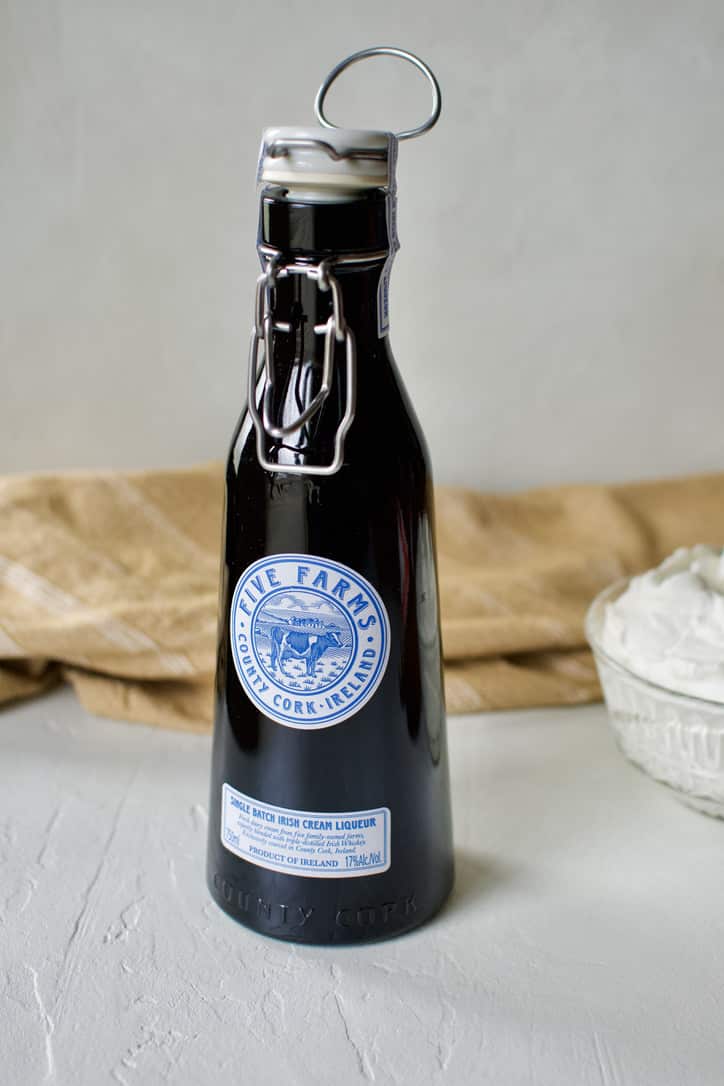 It is just worth the little bit of extra cost on this one. It is a major player in the flavor and quality of your Irish Coffee experience, so get the good stuff.
How to make Irish Coffee
Making an Irish Coffee is simple but it has a few steps that you want to take to ensure the best experience.
First, warm your mug with hot water. Let the water sit in the mug for about 30 seconds to warm it up. Dump the water out of the mug and add the Irish Whiskey and Irish Cream Liquor to the mug.
Top up the mug with strong hot coffee. Leave a little bit of room for some whipped cream, or a LOT, and top with freshly whipped cream. The fresh cream really makes all the difference for me. It makes the coffee feel smooth and buttery with each sip.
Finish with a flourish of grated chocolate and pair it with my Irish Shortbread biscuits for a perfect morning treat or a nightcap.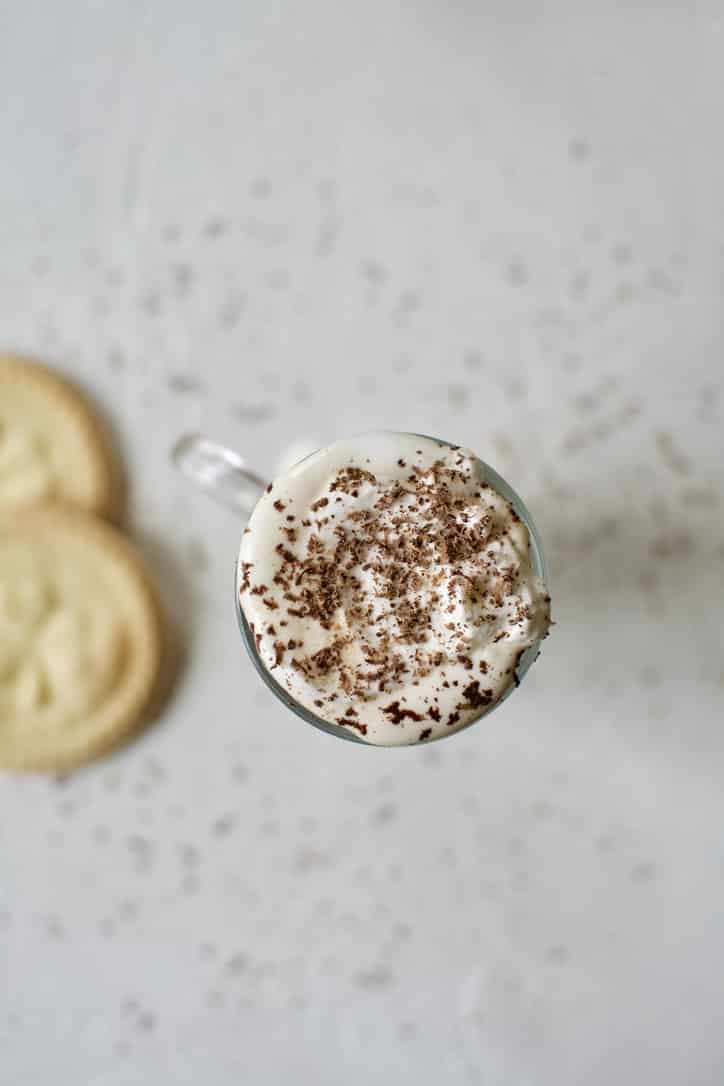 Find more Irish recipe here:
Corned Beef and Cabbage, which I was informed was purely American on my travels still holds roots in the Irish settlers that migrated here. This recipe is my favorite and a delicious way to enjoy Corned Beef on St. Patrick's Day.
Serve you corned beef with a side of Irish Colcannon potatoes. Steal a little cabbage from the roasting pan and add it to these potatoes to add a little authenticity to your dinner spread!
For more Irish Feast recipes, take a look at my round up of Irish recipe HERE!
Did you make this recipe? Let me know by leaving a review or comment! And be sure to sign up for my newsletter, and follow along on Instagram, Pinterest, and Facebook!