This Shirley Temple Cocktail, Dirty Shirley, or if you are a Gilmore Girls fan Shirley Temple, Black is a sweet summery cocktail perfect for beach or pool hangs. It has been dubbed the classic come-back drink of the 2022 summer, and I am here for it!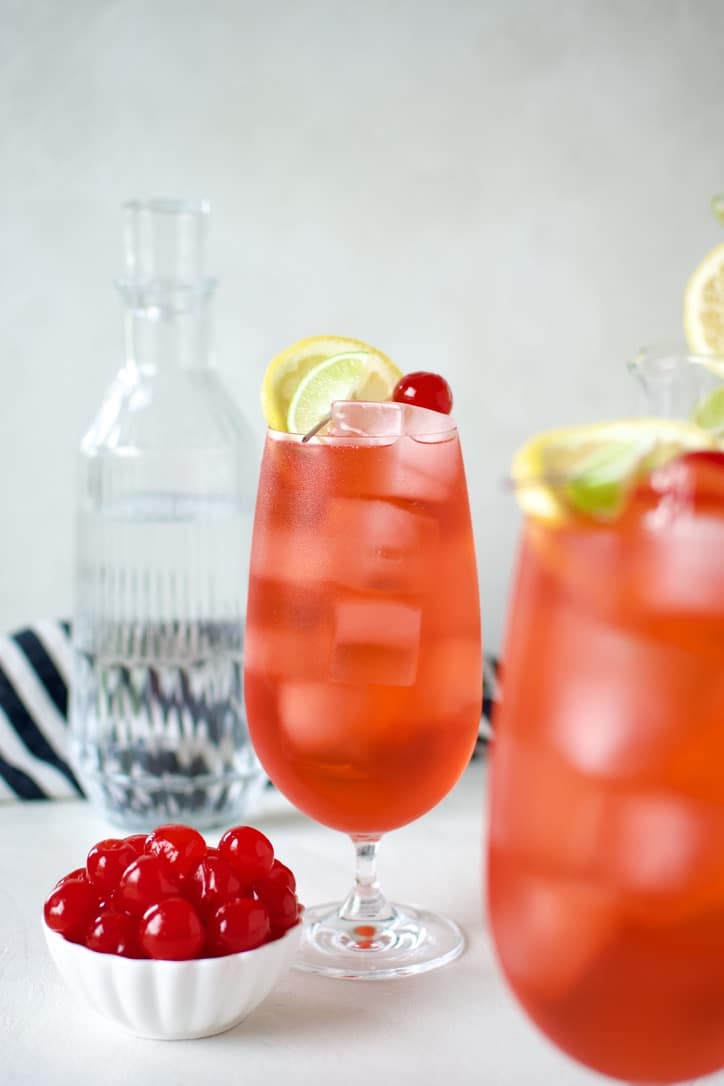 Jump to:
Ingredients
With just four ingredients this is one of the easiest cocktails to make. I have a method I like to follow for easy and perfect mixing. If you follow it you have a consistent cocktail every time.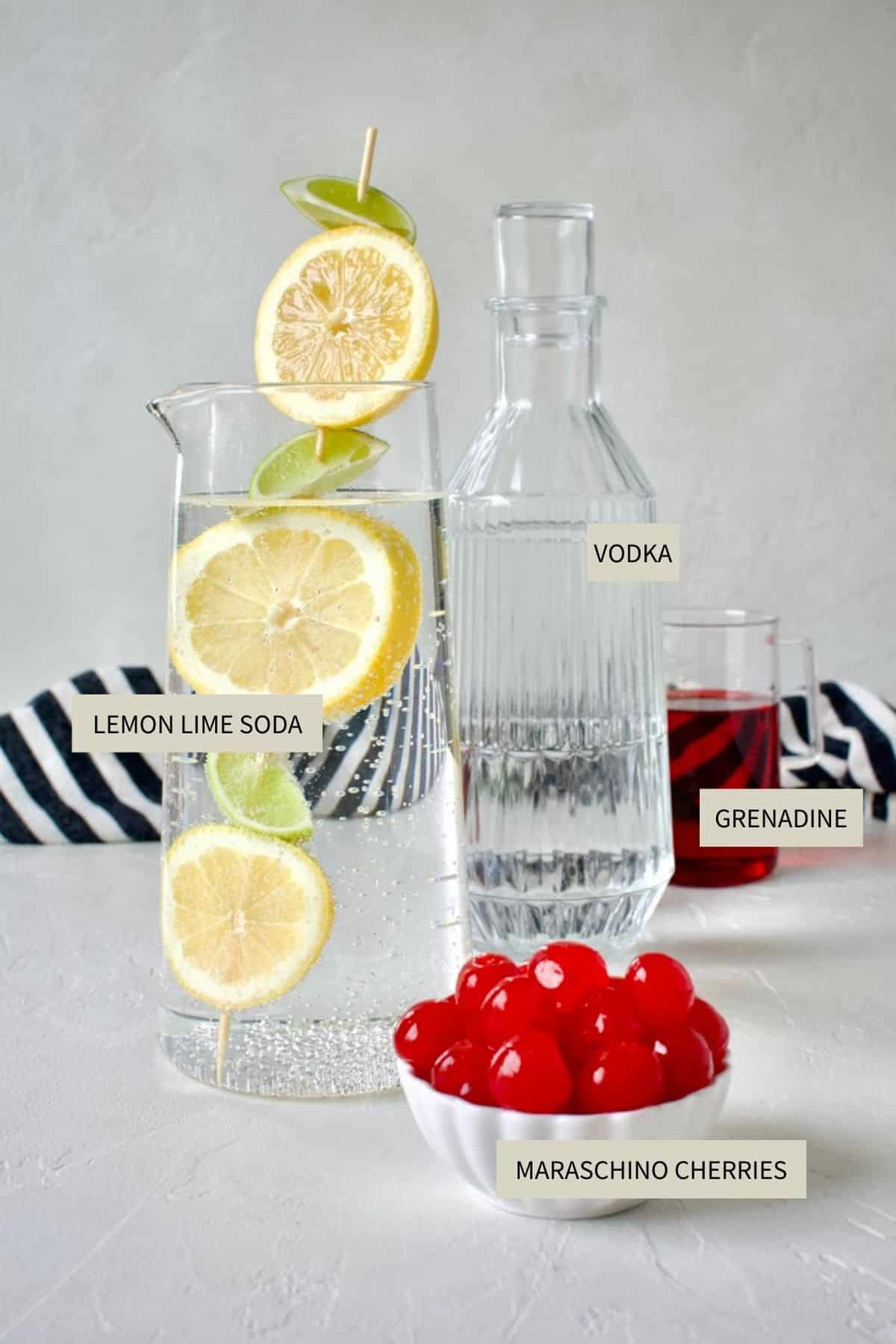 Use the JUMP TO RECIPE button at the top of the post, or scroll to the bottom of the post to see the full recipe card with ingredient measurements and instructions.
Method
Making this cocktail is super straightforward. I fill a cup with ice, then in a small pitcher or measuring cup combine the vodka, grenadine, and soda. Then stir it all together and pour over the ice. If it doesn't all fit, just save it and add it to the glass after a couple of sips. I am sure it won't go to waste.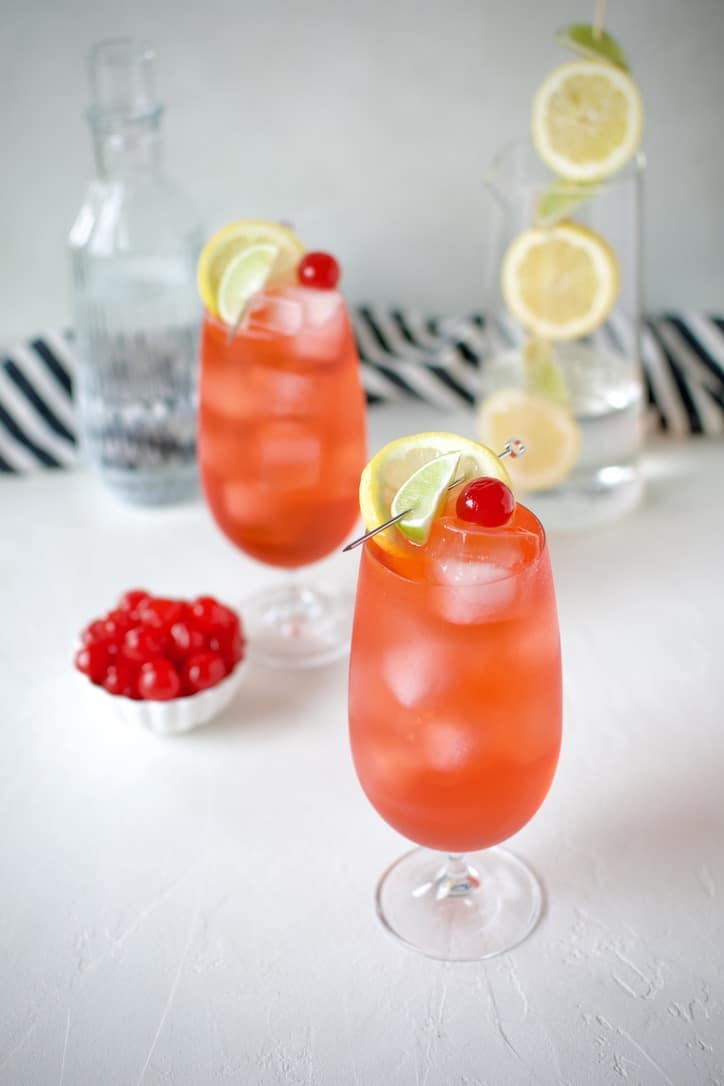 Notes, Tips & Substitutions
There is some conversation out there about what kind of soda you should use to make a Dirty Shirley. Some people prefer ginger ale, while others prefer lemon-lime soda. In my opinion, and mine alone, I think 7up is the best for the cocktail.
If you like it a little extra sweet, add a splash of cherry juice to the mixing glass. It is a pretty sweet cocktail, and you won't really taste the vodka, but some people ask me to make it extra sweet so I splash some cherry juice in for them.
If you make the same recipe with Coke you can make a Roy Rogers. And while you can stick with vodka, that drink also works with whiskey or bourbon too!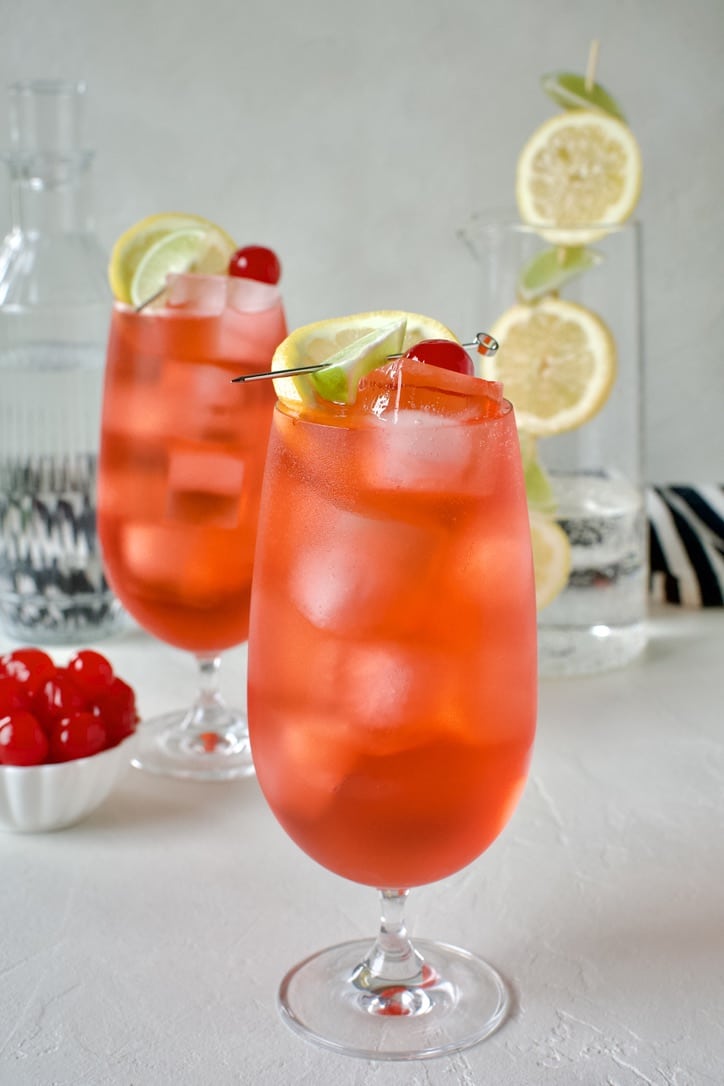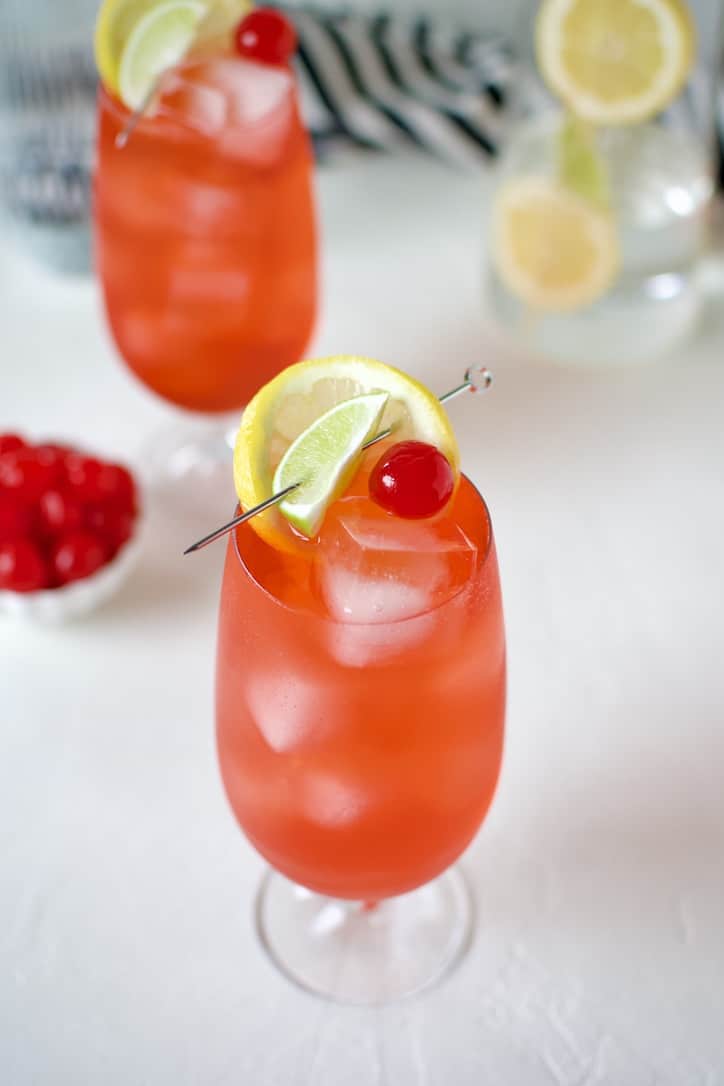 Did you make this recipe? Let me know by leaving a review or comment! And be sure to sign up for my newsletter, and follow along on Instagram, Pinterest, and Facebook!