This recipe for Baked Spinach and Artichoke Dip with Garlic Toast that Joanna Gaines shares in her Magnolia Table Cookbook Vol. 1 is just right for traveling...if it makes it out the door. I made this dip for a Christmas party that I was invited to and to say that it was a hit might be a bit of an understatement. I loved it so much I am glad that I baked it in two pans and only took half to the party!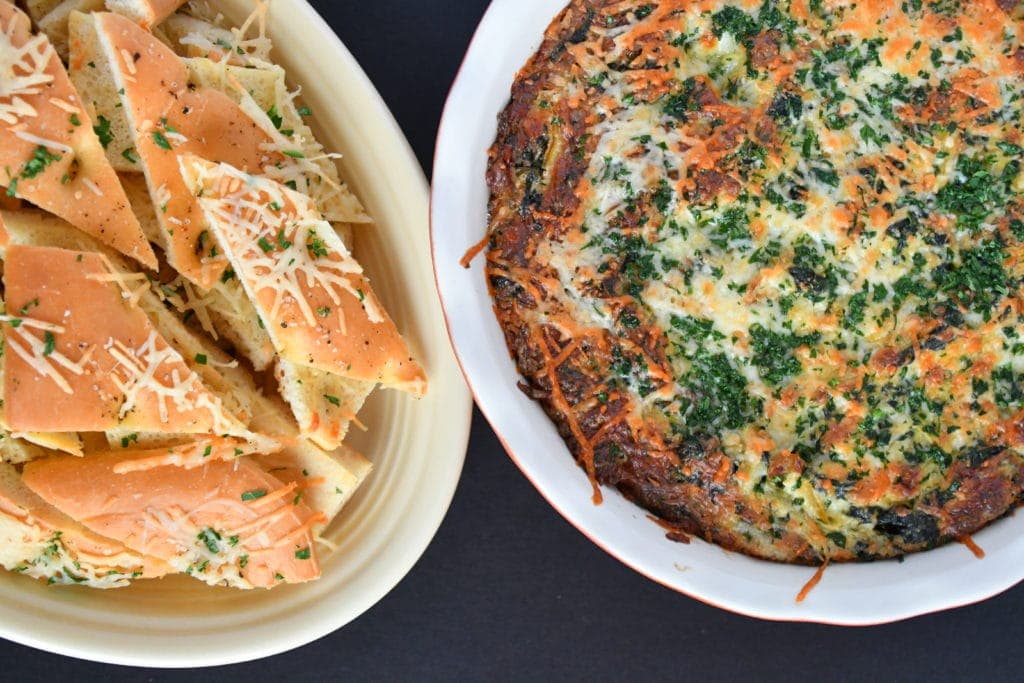 The review...
(update Jan 2021)
I made this recipe far before Joanna had a TV network or cooking show. I have been a long-time fan and I bought the book THE DAY it hit shelves at Target (had to get those extra recipes). But if you watched her new cooking show, you might notice that she served this recipe alongside tortilla chips.
Well, I'm betting, in my own head anyway, she has read the remainder of the review that you are about to read...
While this recipe isn't the quickest, it isn't the hardest either. You just have an extra step of cooking the spinach and wringing it out that takes a few extra minutes. You could always just buy a box of frozen and that and squeeze that out I guess.
I even added another layer of pressure by making my own focaccia bread to go with it. I couldn't find it in any of the 6 grocery stores that I tried to find it in, so I decided that since I had made it before, it wasn't that hard and that I would just make it fresh instead of purchasing a pre-made bread. I might have been running around my kitchen just a little crazy on my way out the door, but it was all worth it because the bread came out great!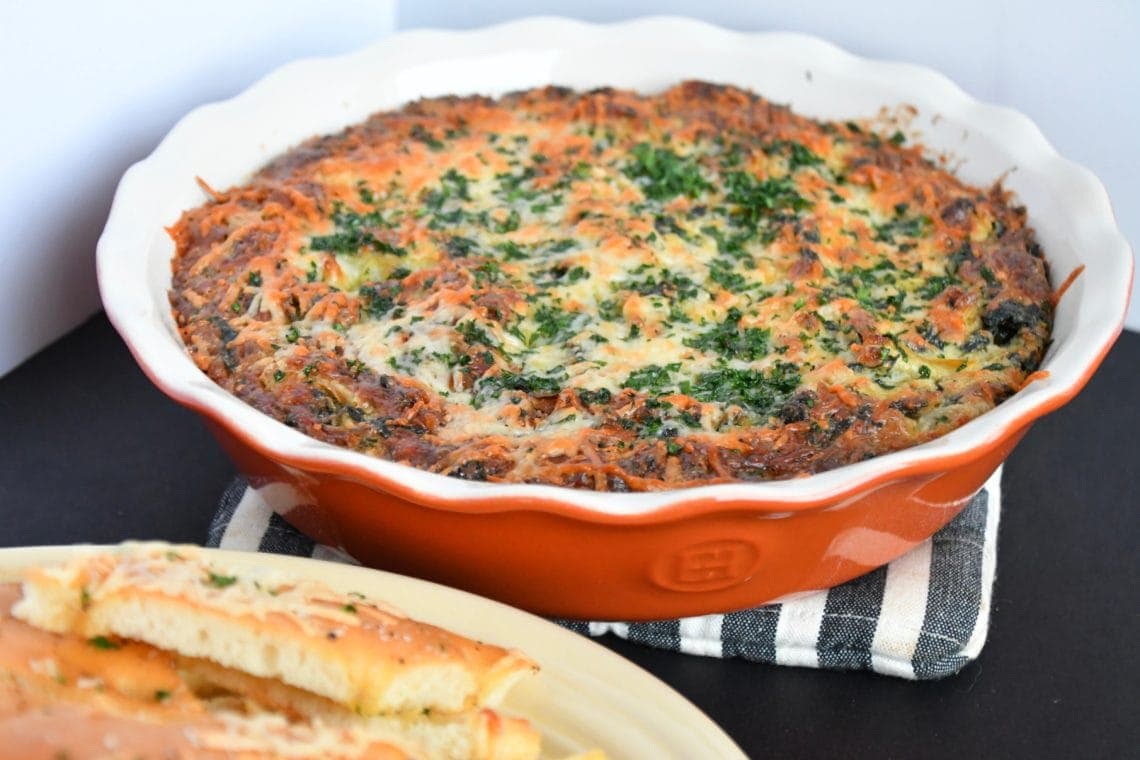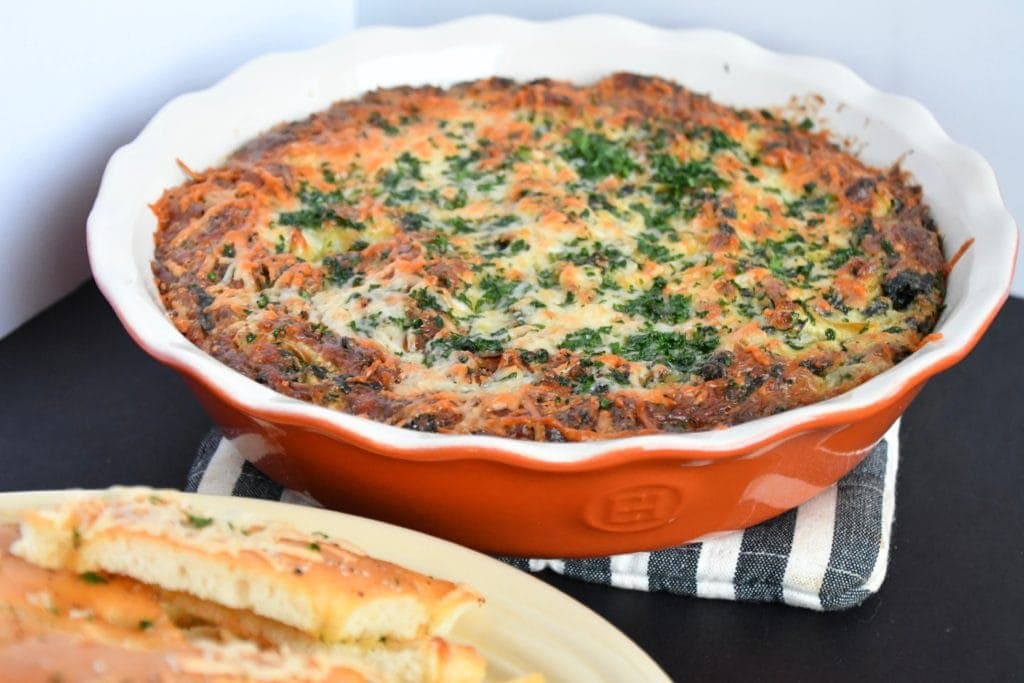 The reaction...
As a professional Chef, there seems to always be more than a little bit of excitement around what I will show up with when asked to bring something to a party. No pressure, right? This one had me a little on edge because it was a recipe that I had never cooked before and I didn't get to taste it before I left for the party. So I had to rely on my intuition and skill that it would be greatness!
When I got to the party, I think that the dish was empty by the time it hit the buffet table. I got to try by pure luck and it was fantastic! Really, I know I have had a lot of high praise for this book and have only had a couple of recipes that I haven't cared for, but this one was GOOD! I was even a little hesitant because I have a family heirloom Artichoke Three Cheese Dip recipe (no spinach) that we've been making since before I was born, and even the fam loved this one.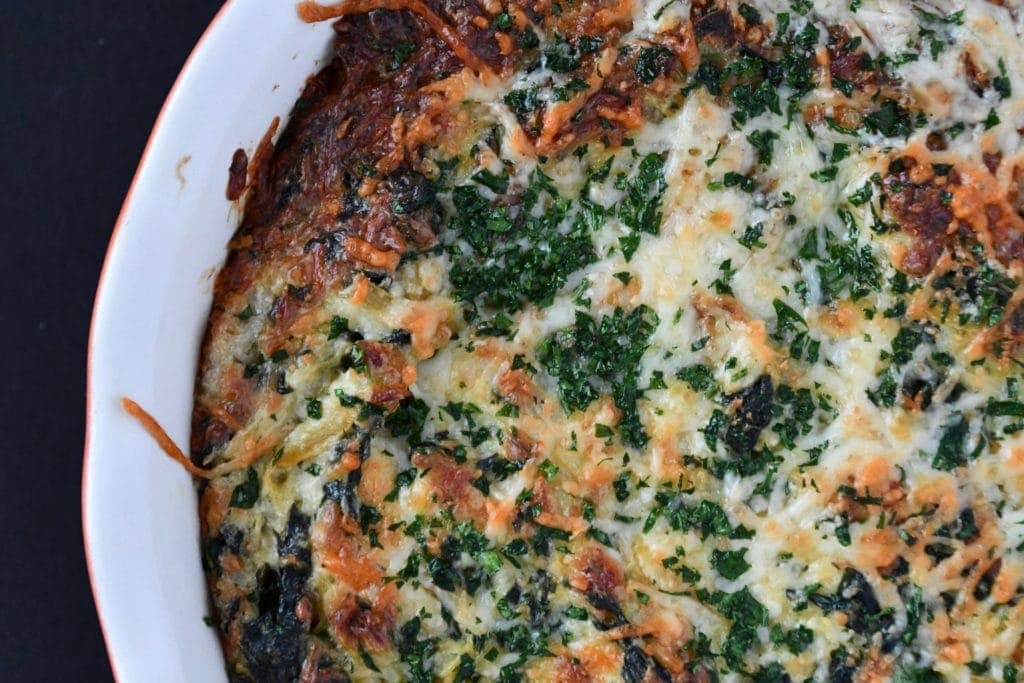 The TIPS...
If you want to skip the biggest step of cooking the spinach, Joanna even shares in the recipe that you can use a box of frozen spinach. To take the work and most of the effort out of whipping this up use frozen. As long as you defrost it and squeeze it out you should have not problems.
I also LOVE artichokes, and I usually grab the big jar of them at Sam's Club and just use the entire jar for this. But you do you. The artichokes are the part I look forward to the most. Just a personal note 🙂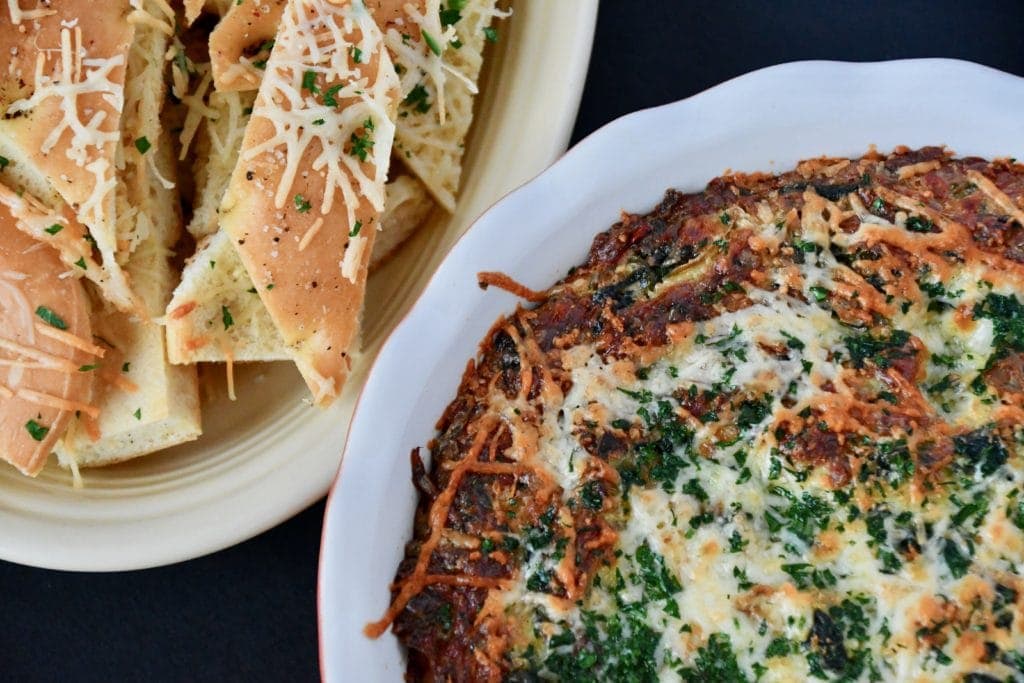 Overall, whatever bread (or chips) pairing you choose for this Baked Spinach and Artichoke Dip, this recipe is a keeper, it makes my shortlist and I hope you enjoy it as much as I did.
Until next time, happy cooking!
Kendell
If you watched Joanna makes this recipe on Season 1, Episode 5 of her new cooking show 'Magnolia Table with Joanna Gaines' you can get the recipe by CLICKING HERE, she shared it on her blog so you can make it at home!
READ MY OTHER REVIEWS OF EPISODE 5 HERE…
Cheese Balls, Four Ways (coming soon)
Did you make this recipe? Let me know by leaving a review or comment! And be sure to sign up for my newsletter, and follow along on Instagram, Pinterest, and Facebook!