This recipe for Creamy Caesar Dressing is a classic from my restaurant days. It is so delicious and is one of those things that after the first bite, you will dream about every time you crave a salad. Whiz it up in the blender and it is a breeze to make, I could use it every day, and you'll never buy caesar dressing again.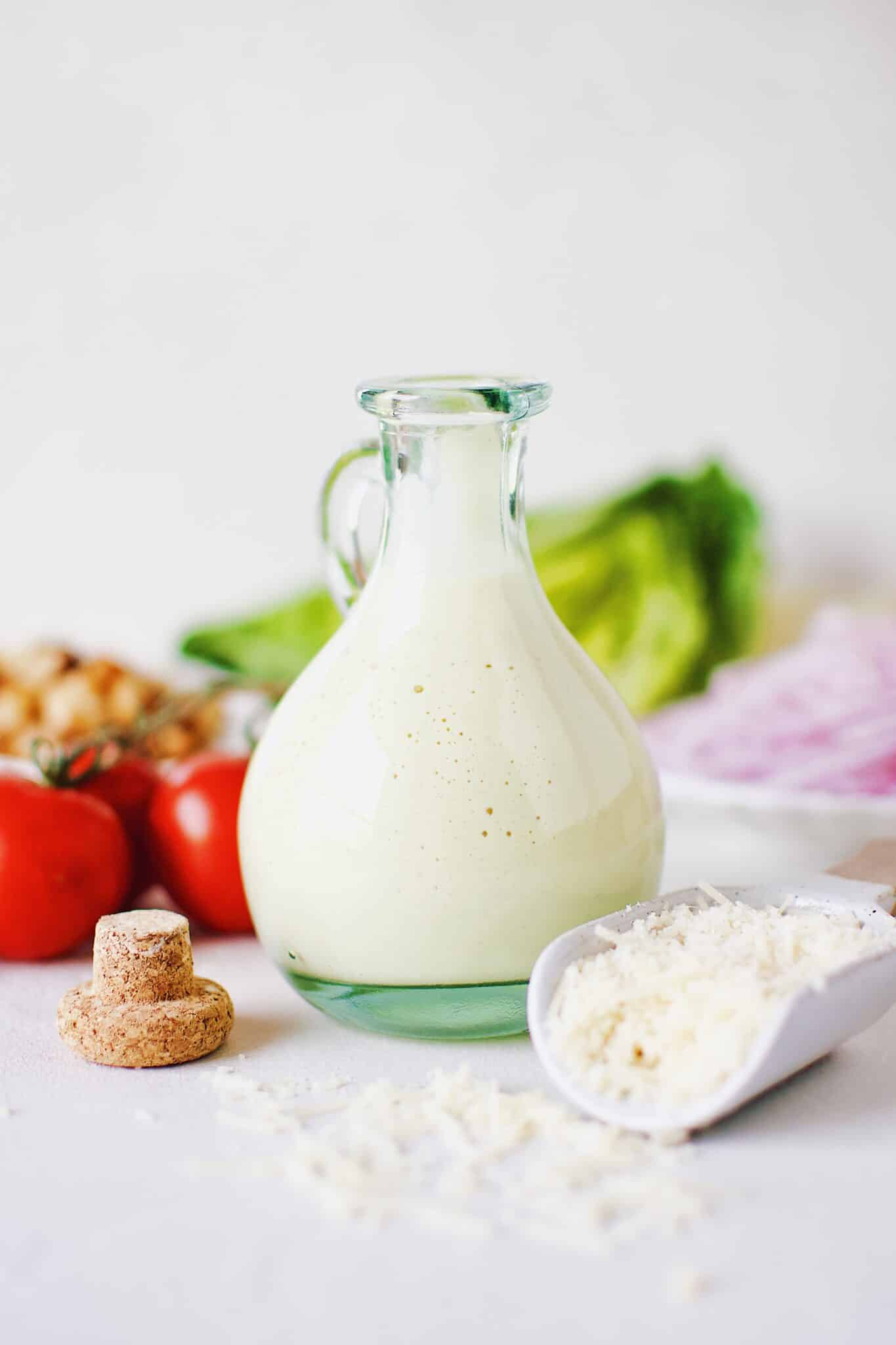 This post was first published April 16, 2020, and was last updated April 7, 2021.
Jump to:
Ingredients
The beauty of this dressing is that it can be made with a few pantry staples. I almost ALWAYS have what I need to make this one hand. Give or take a lemon or some vinegar. But I always have a swap available if needed.
I suggest using a light salad oil for this recipe, vegetable, sunflower, or canola. But feel free to use olive oil just know the end result will have a more robust flavor.
One thing you want to be sure to use is fresh garlic. The fresh cloves of garlic play an important role in the flavor and texture of this dressing.
Method
The beauty of this dressing is after you make it once you can customize it to your taste. It is very garlic forward, but you can make that more or less intense as you go. I also use a little extra ingredient in my version.
The coddled egg makes the dressing thick and custard-like. So to kill two birds with one stone and add a touch of sharpness, as well as thinning the dressing out a little bit, I splash in some white balsamic vinegar at the end.
This is an option you don't have to take, but I find that the dressing continues to thicken as it sits so I like to thin it out a bit right off the bat. You could also add some water if you want to thin the dressing and keep the pure caesar flavor.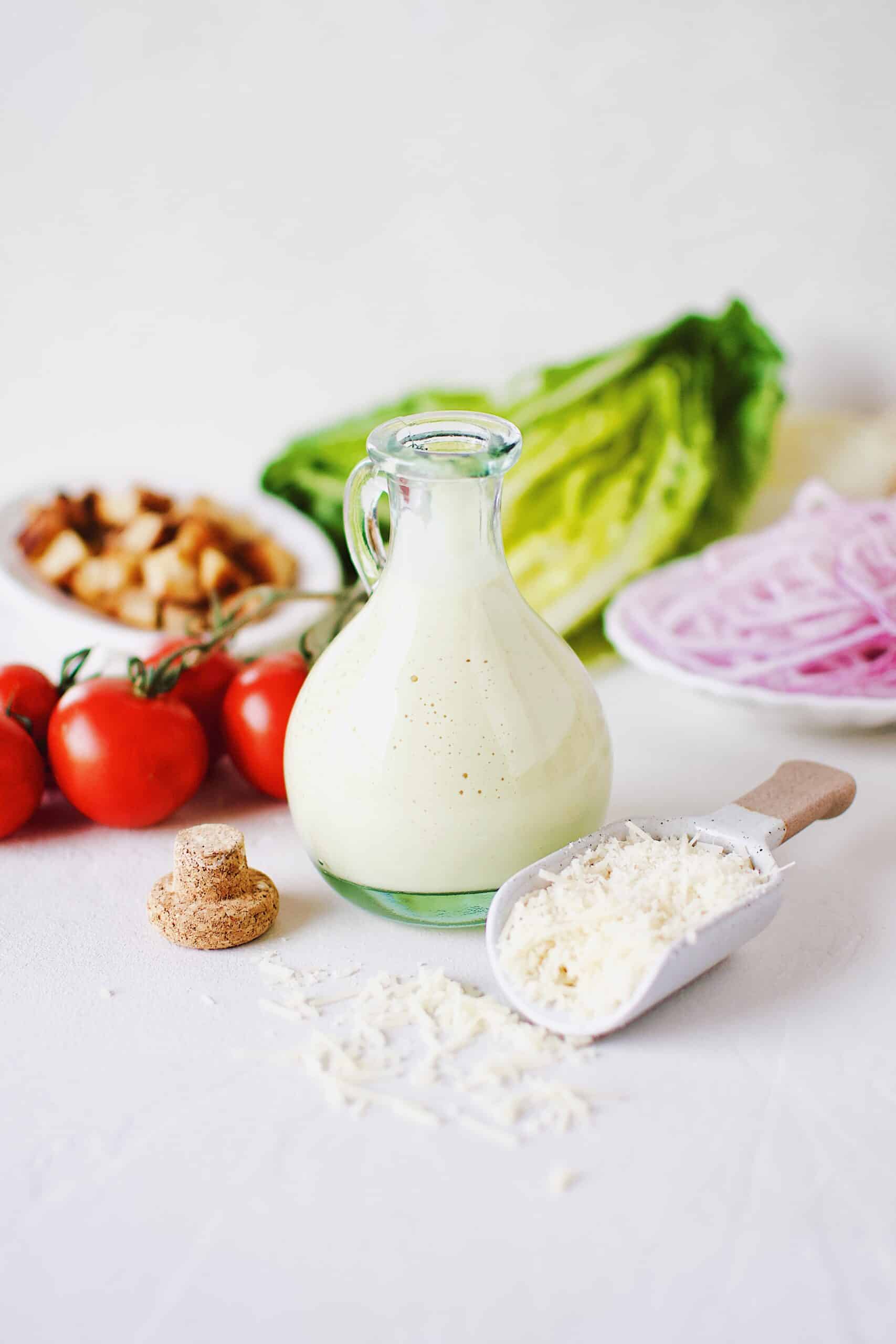 What is a coddled egg?
A coddled egg is an egg that has been cooked in boiling water for 1-2 minutes. For this application, we are only cooking it for 1 minute. It gently cooks the outer edge of the albumin and warms the egg just enough to eat it.
You could think of it in the form of pasteurization. It is heating the egg gently and in this case, quickly, this step is what helps the dressing thicken and become a little bit custard-like. It is THE most necessary step in this recipe, but the good news is that it only takes a literal minute.
Where did Caesar Dressing originate?
The myth on this dressing is that it was born in Rome, created by the Romans, and named after the Roman Emperor. This is false, it was created by Italian immigrant Caesar Cardini who came to the United States after World War 1. He lived in San Diego and operated a restaurant in Tijuana Mexico and is credited with the creation of the salad dressing.
If you want to read more on the history of Ceaser Cardini, read on here!
Caesar Salad and dressing have evolved over the years and nearly everyone has their own version these days. I am sharing mine here, this is just the way I like it, and that is what food should be, something you like. Try the recipe once, then take on some creative liberties and do with it what you like, it won't hurt my feelings, promise!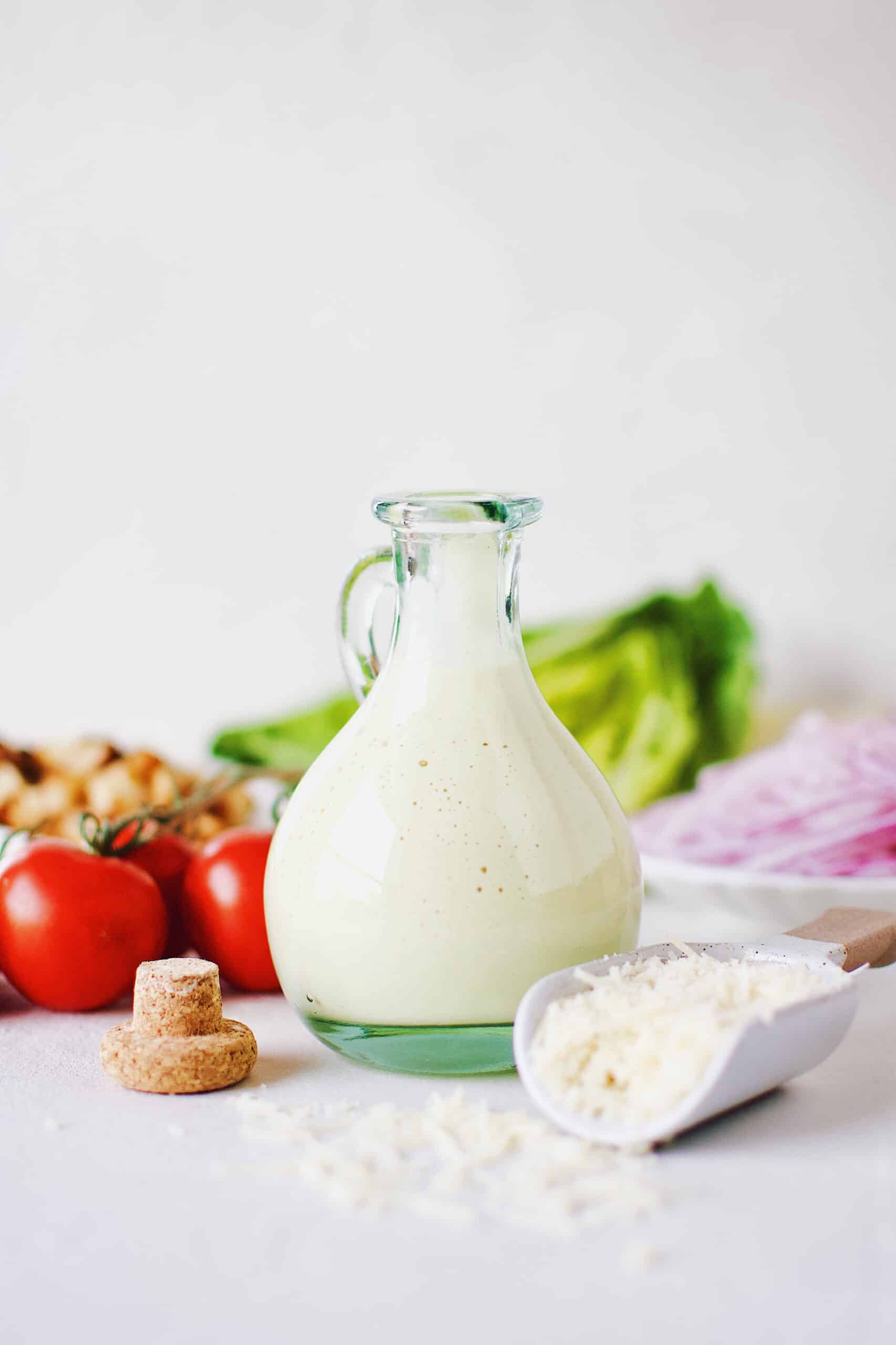 Notes & Tips
Make putting a small pot of water on the stove the first thing you do. I gather my ingredients while I wait for the water to come to a boil for coddling the eggs. After it boils place the eggs in the water, set a time for 60 seconds, then remove them and let them cool to the touch.
When you crack the eggs open, be sure to use a spoon to remove the gently cooked egg whites from the inside of the shell and add them to the blender cup.
Fresh garlic gives the dressing a sharp intense flavor if you'd like to lessen its intensity you could throw it in the boiling water with the eggs for a minute to mellow it out a little bit.
White Pepper is an important ingredient for this recipe. But once you buy a bottle you will have it around for a long time. A little goes a long way. But seek it out for this recipe, it makes it great!
Substitutions
There really are no swaps for the eggs and the garlic in this one. They give all the flavor and texture to the recipe. If you have a good swap for me feel free to leave it in the comments for me at the bottom of this post.
Dijon Mustard is my favorite for this recipe, but any mustard you have on hand will do in a pinch. You just need it to help everything emulsify perfectly.
Using fresh ingredients is best, but if you are short on a fresh lemon, and you have bottled lemon juice around, use it! One large lemon yields about 1.5-2 tablespoons of juice.
Tobasco is what I keep on hand for cooking with. I am usually a little heavy-handed with it in this recipe, you won't really taste it, but it just gives the dressing a perfect flavor. If you want to measure it I probably use about ½ teaspoon.
I use a light salad oil for this recipe, vegetable, sunflower, or canola. But feel free to use olive oil just know the end result will have a more robust flavor. Any light oil will do.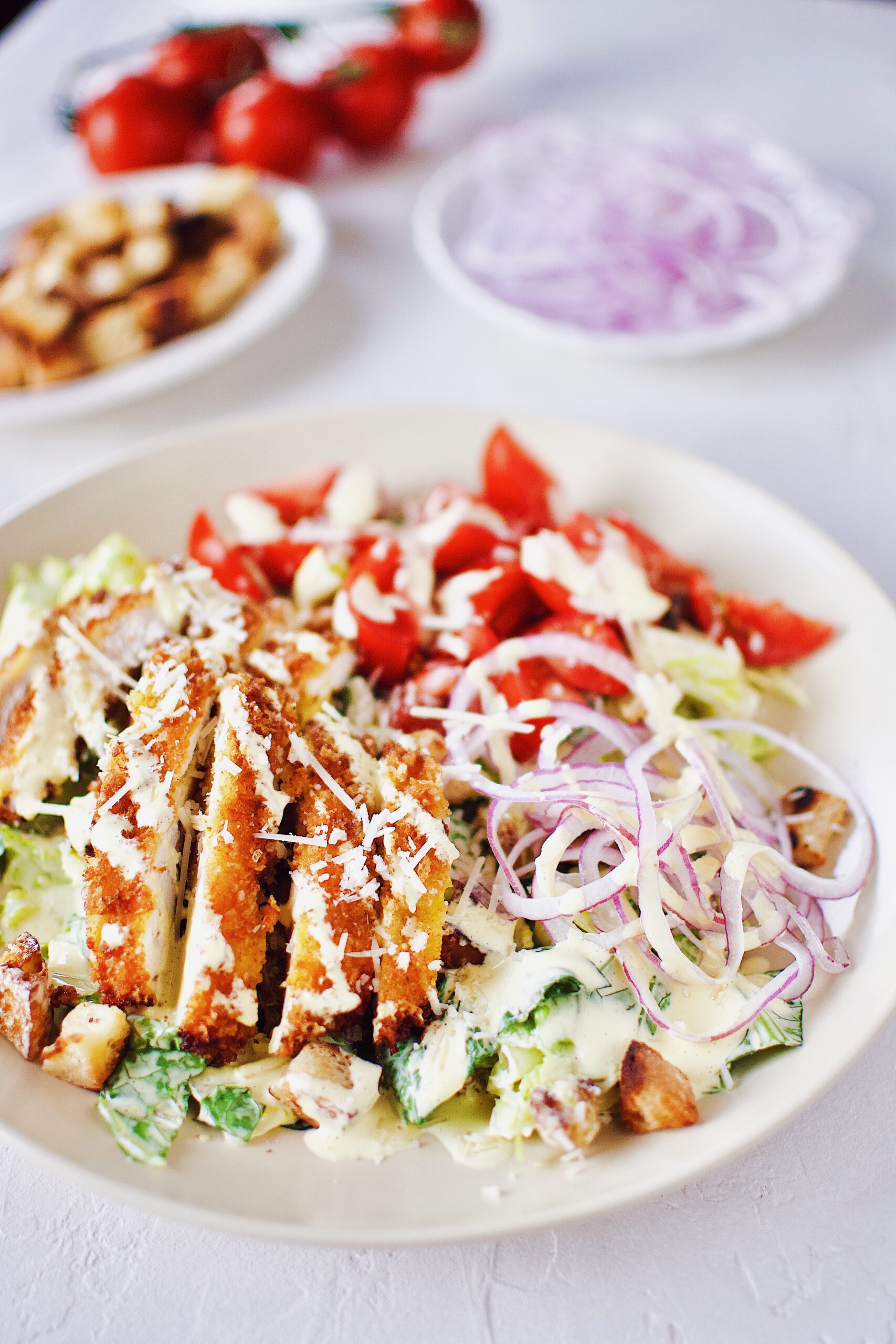 Did you make this recipe? Let me know by leaving a review or comment! And be sure to sign up for my newsletter, and follow along on Instagram, Pinterest, and Facebook!