This super simple salad is one that can be eaten warm or at room temperature. It is equally good as leftovers cold too! Vegetables don't have to be boring, and this Green Bean Salad is definitely NOT boring, I promise!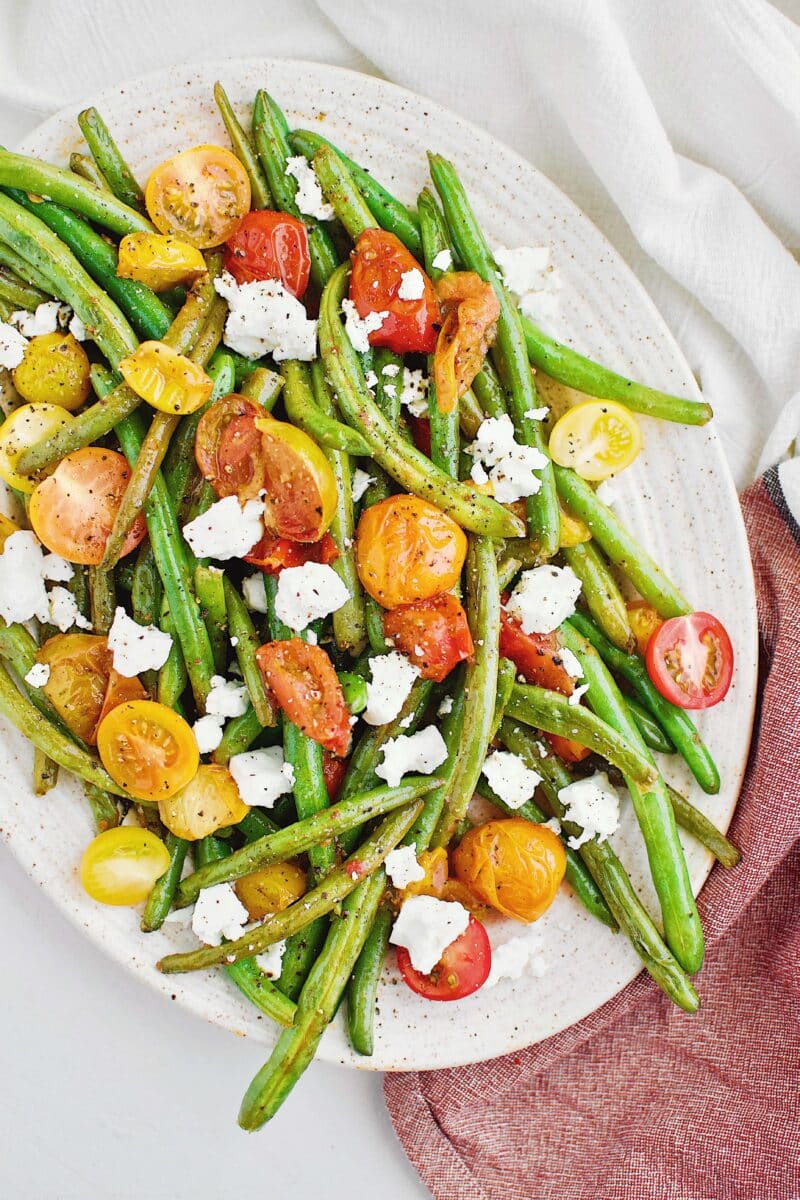 Preparing the ingredients
This recipe is so simple to make it will become your new go-to green bean recipes. The hardest part of it is bringing a pot of water to a boil to blanch and shock your green beans. This step starts the cooking process but helps retain all that great green color in the beans.
I cook the beans in the boiling water for just about 60 seconds so they retain a good crunch to them. Then remove them and place them in a bowl of ice water. They can rest there until you are ready to use them.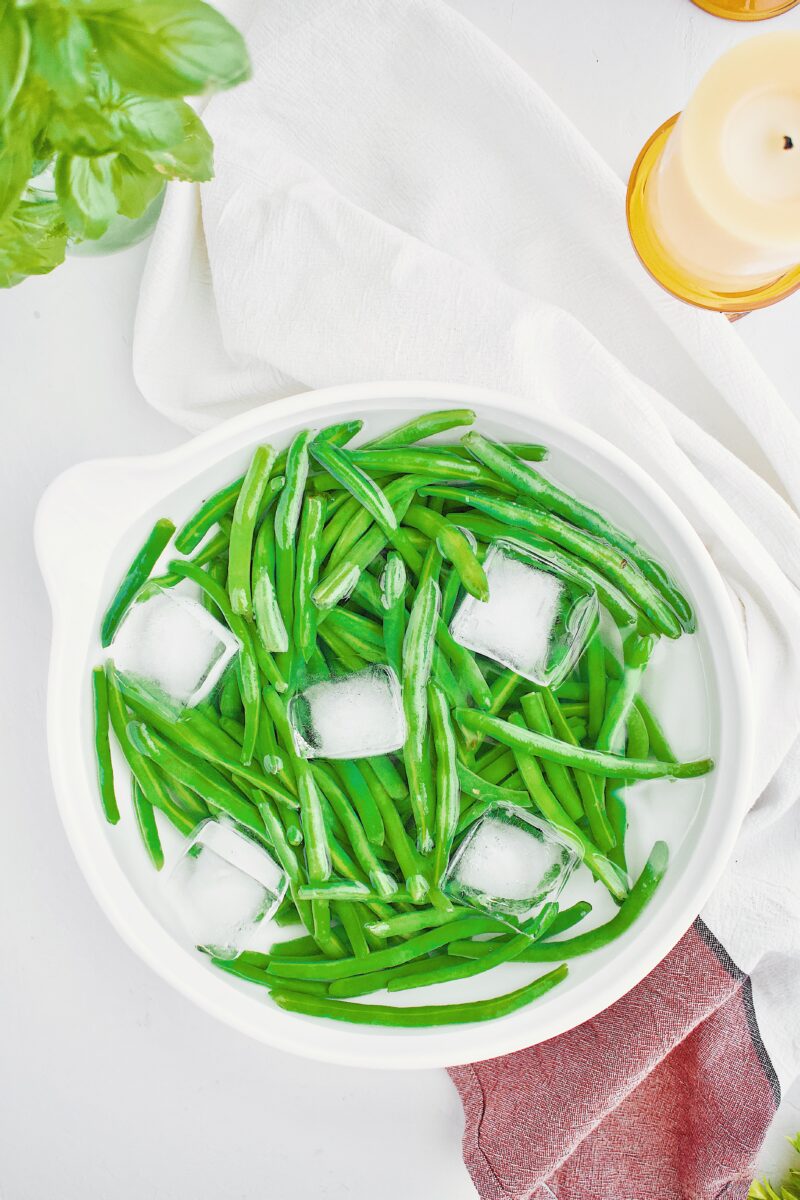 From there I just cut a few tomatoes in half and crumble a little feta cheese for topping. Some of the tomatoes will be used to sauté with the green beans when they cook and I save a few to sprinkle on top at the end. After they cook just a little dusting of feta and they are ready to eat.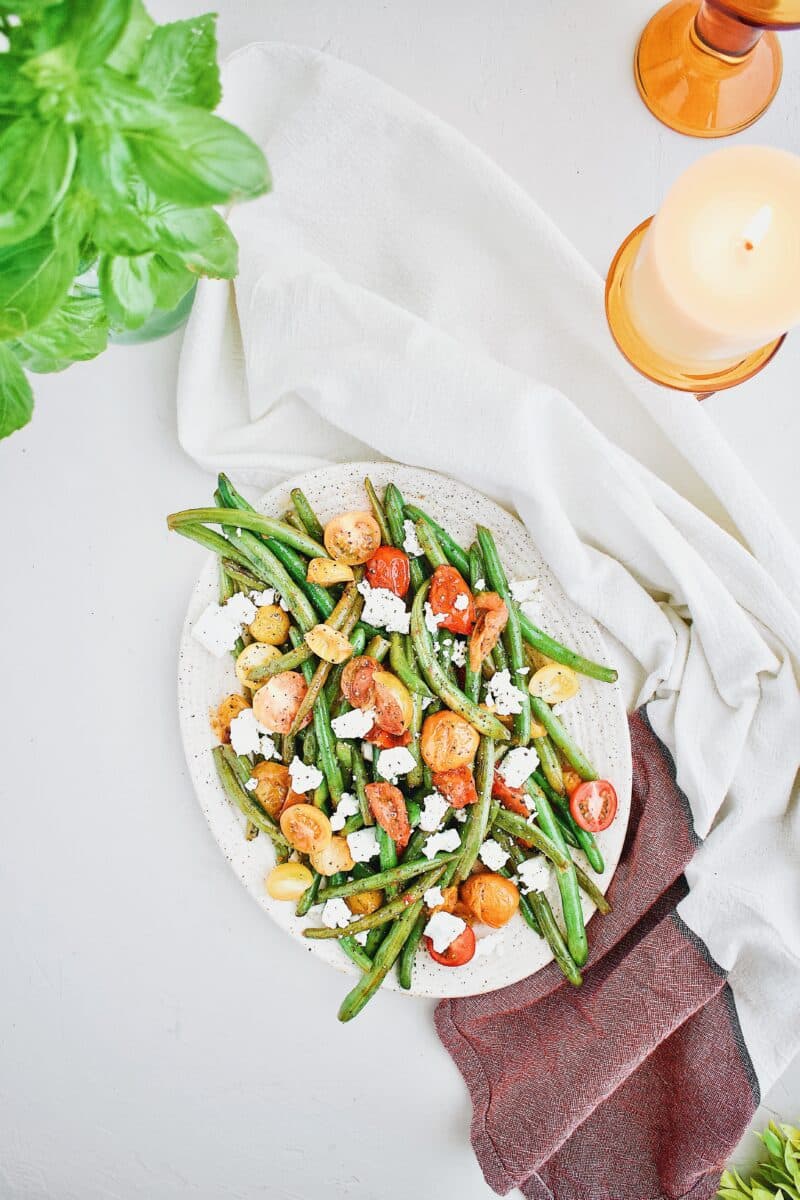 This Green Bean Salad is my new favorite way to enjoy these delicious veggies. I think this would also be a great recipe for Thanksgiving, especially if you are doing it will a smaller crowd in 2020. It is a great side dish that can be enjoyed hot, cold, or room temp.
Did you make this recipe? Let me know by leaving a review or comment! Also, be sure to sign up for my newsletter, and follow along on Instagram, Pinterest, and Facebook!
For MORE of my most POPULAR Magnolia Table Reviews!
If this recipe review was valuable to you, take a look a some of my other reviews that have been super popular!
See all of my reviews of recipes Joanna cooked in Season 1, HERE!
Jo's recipe for 1919 Pimento Cheese is by far my most read review. I have adjusted to the recipe to replace the Velveeta, which I just can't bring myself to bring into my kitchen.
Her Zucchini Bread is my next most popular review, and it is one of my very favorites to pick up when visiting Waco.
And to ready my full ranking of every recipe in the first cookbook check out this post...Magnolia Table Cookbook…my overview!