Grilling season is in full swing right now and my Grilled Shrimp Skewers are on dinner time repeat right now! Letting them hang out in the garlic butter for a while is one of the secrets to making them taste so good. But more on that below.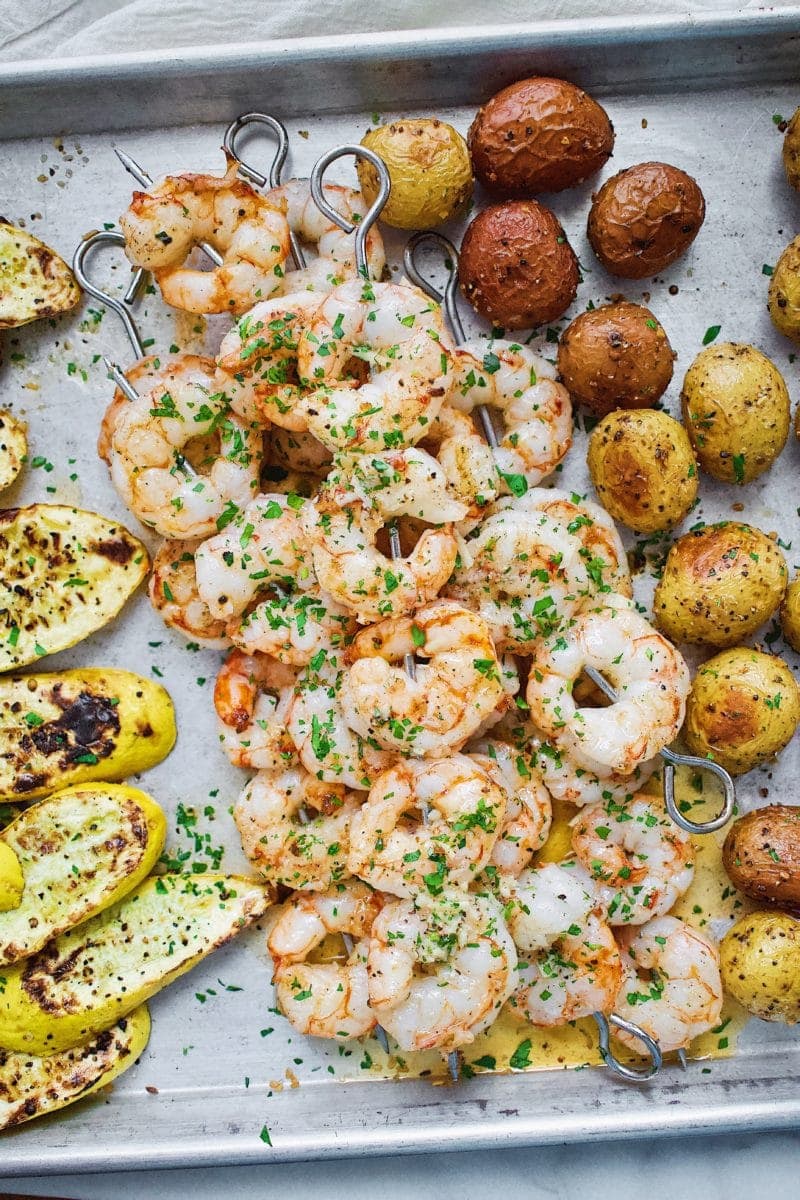 Picking your Shrimp
The shrimp I have chosen for this dinner are Argentinian Red Shrimp. While most any shrimp will do, I want to share about them with you. They are like this lobster of the shrimp world and if you can ever get your hands on them, DO IT!
They are a wild-caught red shrimp from the clean, cold waters off the coast of Argentina. This gives them a very delicate texture and a sweet taste of the sea. When working with them you will notice that they smell like seawater, not fishy, but like the ocean.
They go by many names, but they are becoming increasingly popular across the united states. You may find them under the name, Wild Red Shrimp, Patagonian King Prawn, Argentinian Red Shrimp, or Pleoticus Muelleri. You will also notice that they are naturally very red, this is why quick cooking is important.
They require only minimal cooking to ensure they keep their soft texture. Gently grill them or quickly sautee them. But as you might tell by this post I prefer them quickly grilled.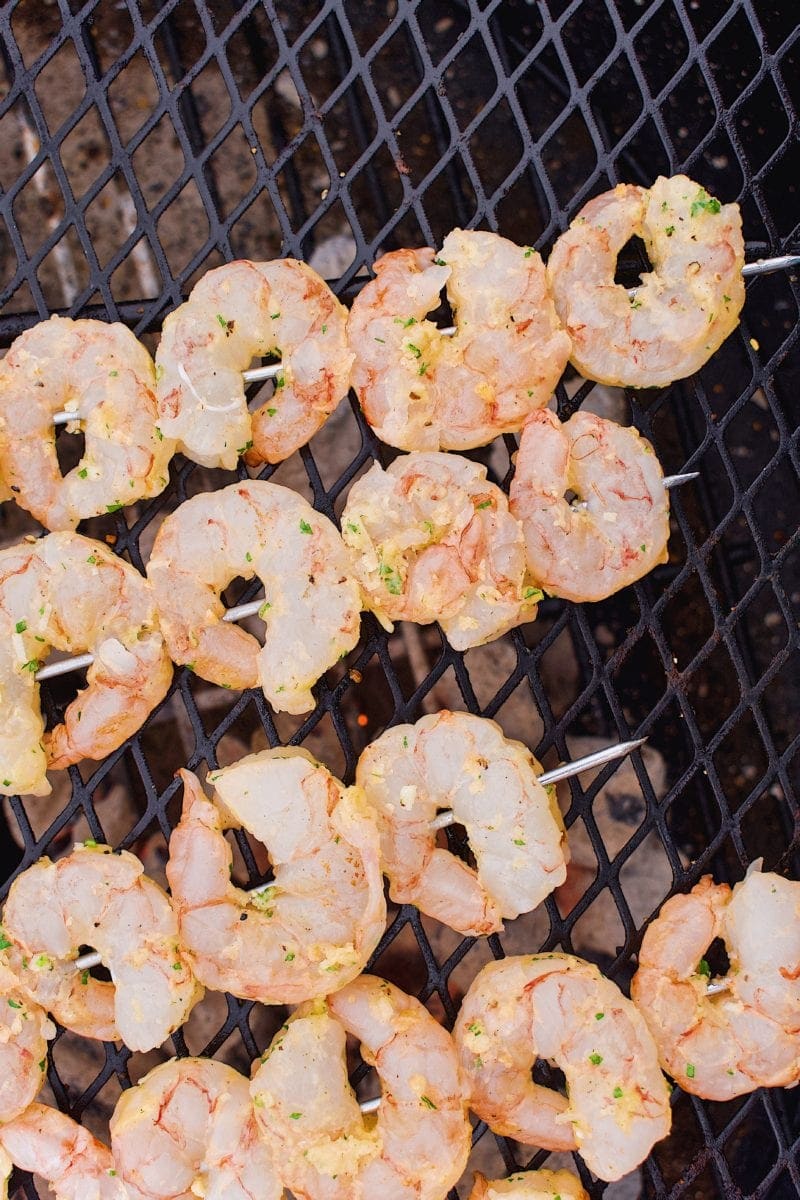 Preparing the shrimp for grilling
You will mainly find these shrimp in the freezer section and I have even spotted them at Costco and Sam's Club. To cook them, thaw them and be sure that they are as dry as possible before seasoning them. I lay them on some paper towels and pat them dry to ensure they will quickly and even brown when cooked.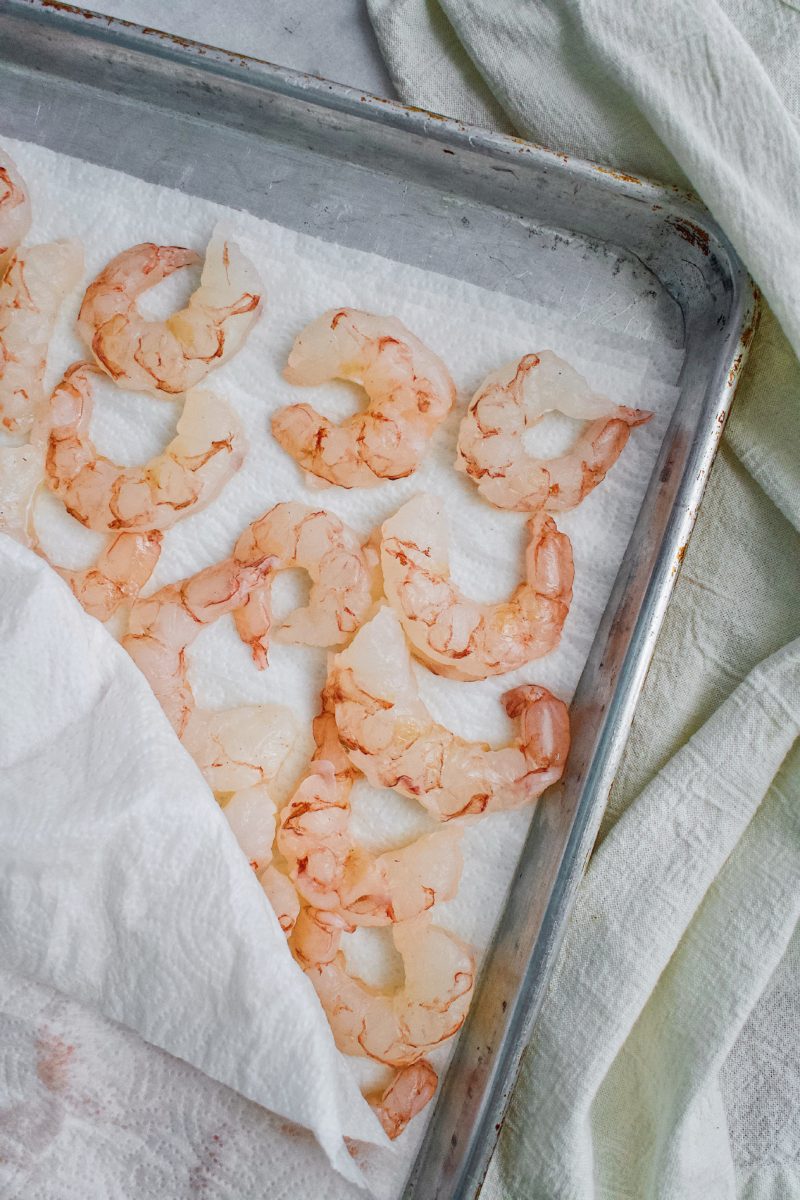 I like to toss them in gently warm butter, with lots of garlic, and seasoned well with salt and pepper. Skewer them and let them marinate in the butter and seasoning for 20-30 minutes while you prepare your hot grill.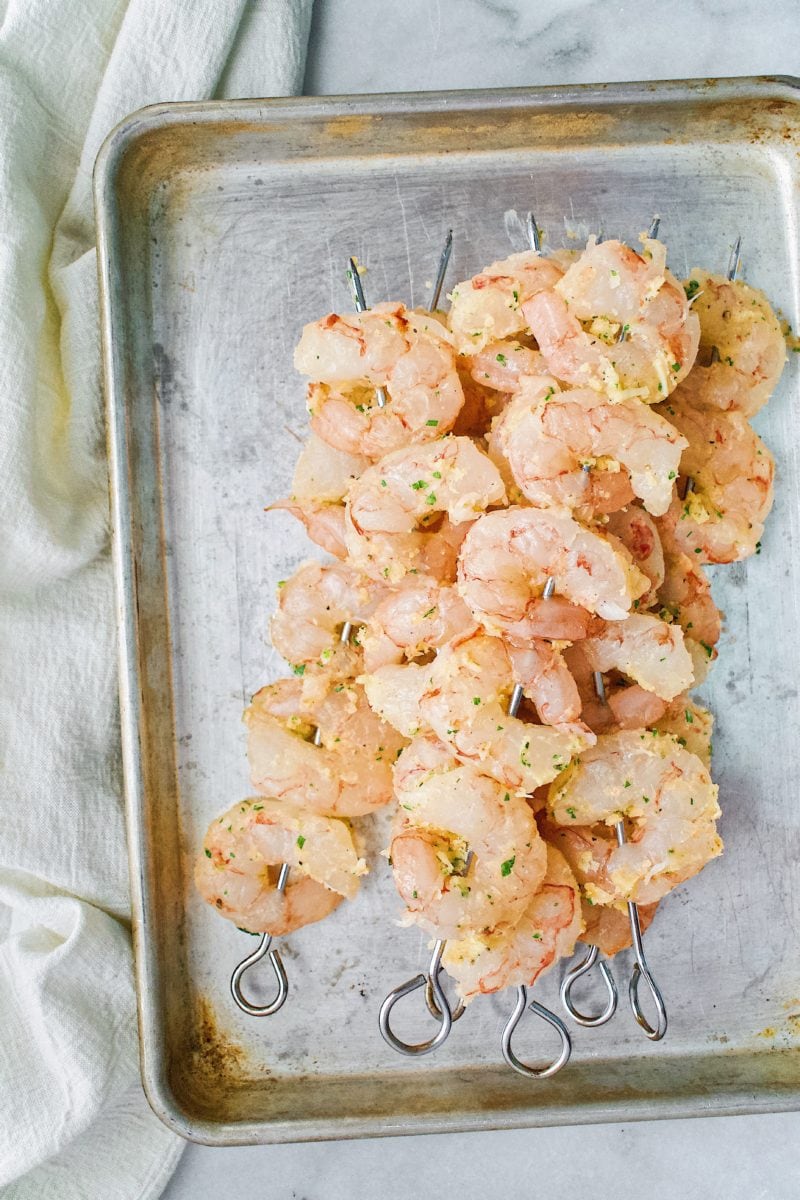 Cook them quickly as I said before, so you can prevent overcooking. I threw some seasoned squash on the grill alongside them and a few potatoes in the toaster oven.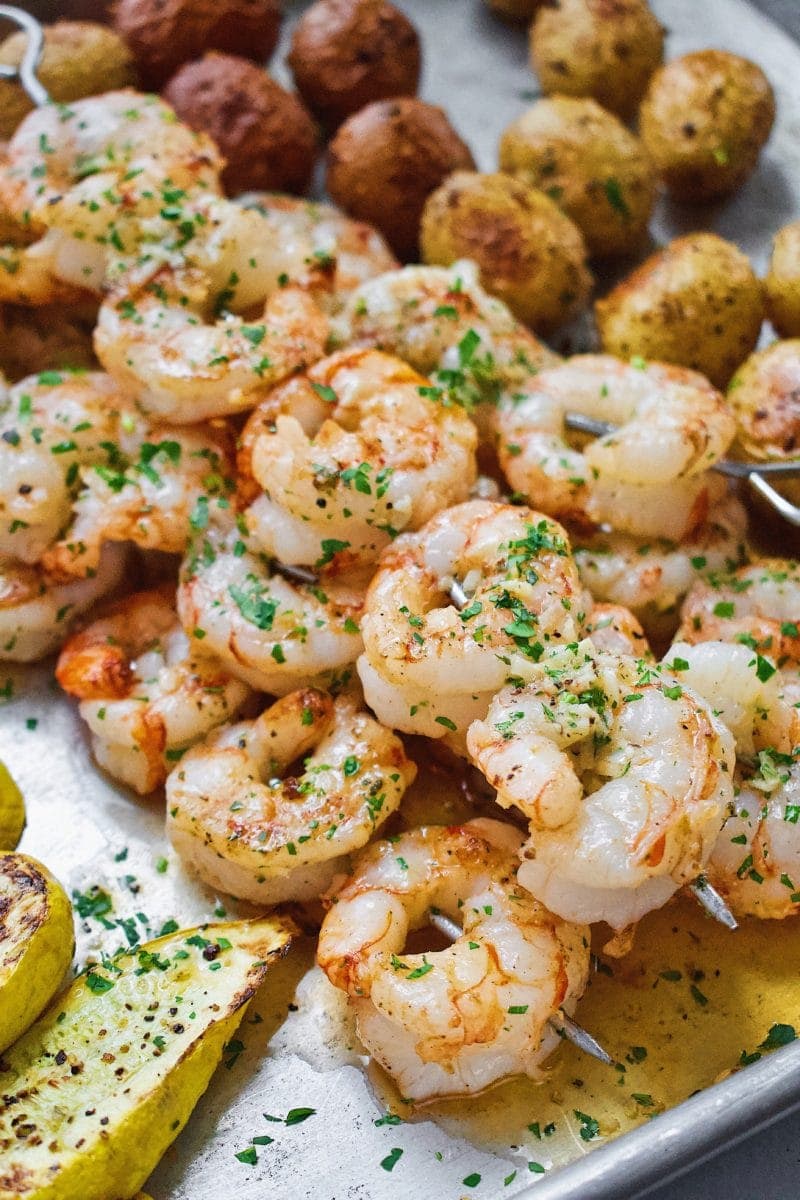 This is a quick dinner that can hit the table any night of the week, just be sure to thaw the shrimp ahead of time and you will be on your way to a shrimp feast!
Did you make this recipe? Let me know by leaving a review or comment! And be sure to sign up for my newsletter, and follow along on Instagram, Pinterest, and Faceboo