This homemade Cajun Seasoning Recipe is a favorite of mine. I like making it so I can control the heat level. Sometimes I like more or less cayenne depending on the dish I am using it with, and this lets me control that.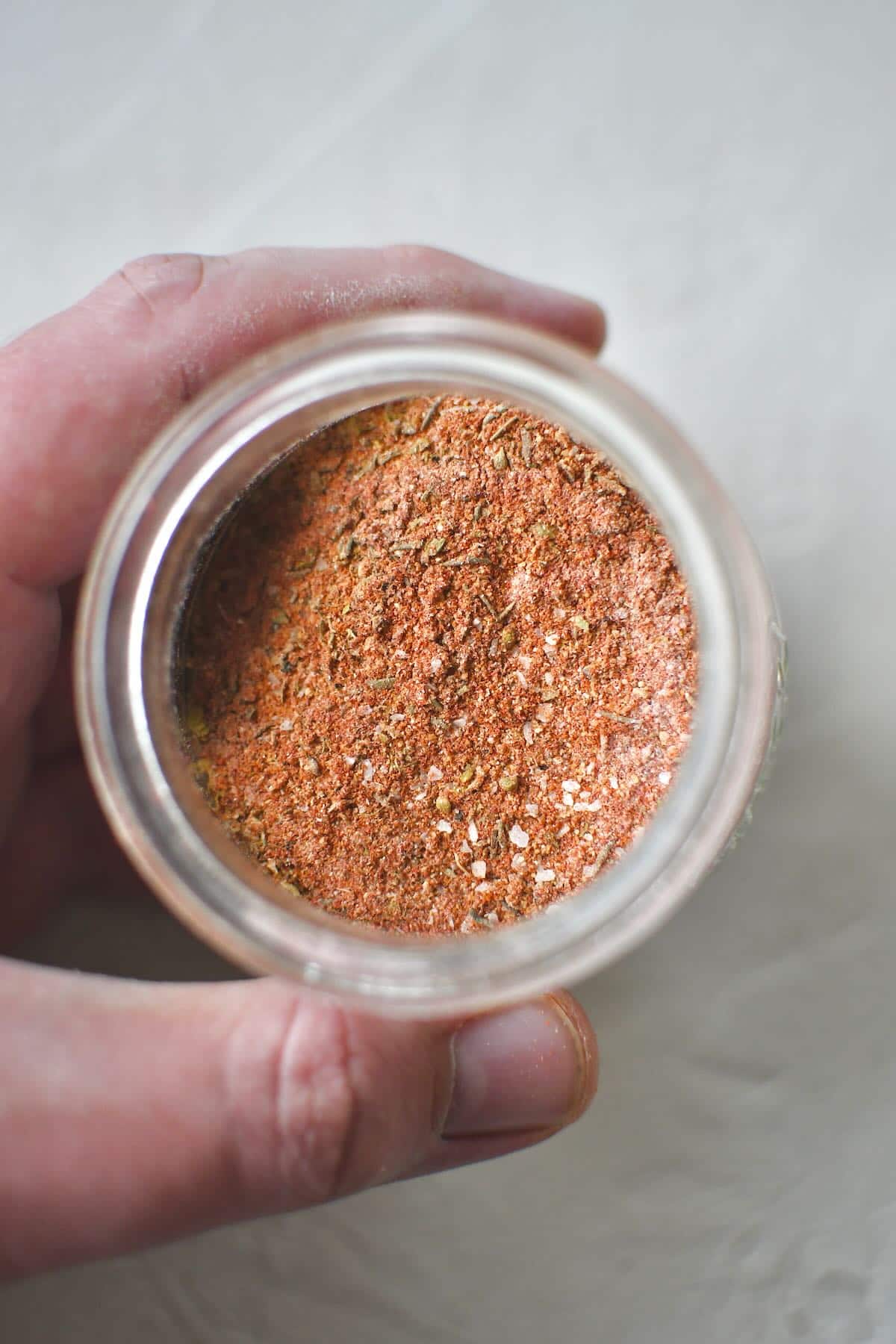 While purchasing premade blends is easy, I always inevitably run out of them just when I need some. But I keep a well-stocked spice cabinet, so I can always whip up just what I need when I need it. I make a half or quarter batch just to make dinner sometimes or make a jar full if I know I want to use it often.
Jump to:
Ingredients
What is great about this ingredient list is that it is full of things that I keep in my spice drawer already. It is easier to whip up at a moment's notice than a run to the store.
And take note of the Roasted Garlic Powder, it is all I keep in my kitchen, it's my little secret weapon. It has so much more flavor than regular garlic powder and it always gets a reaction from people with a, "why is this so good?".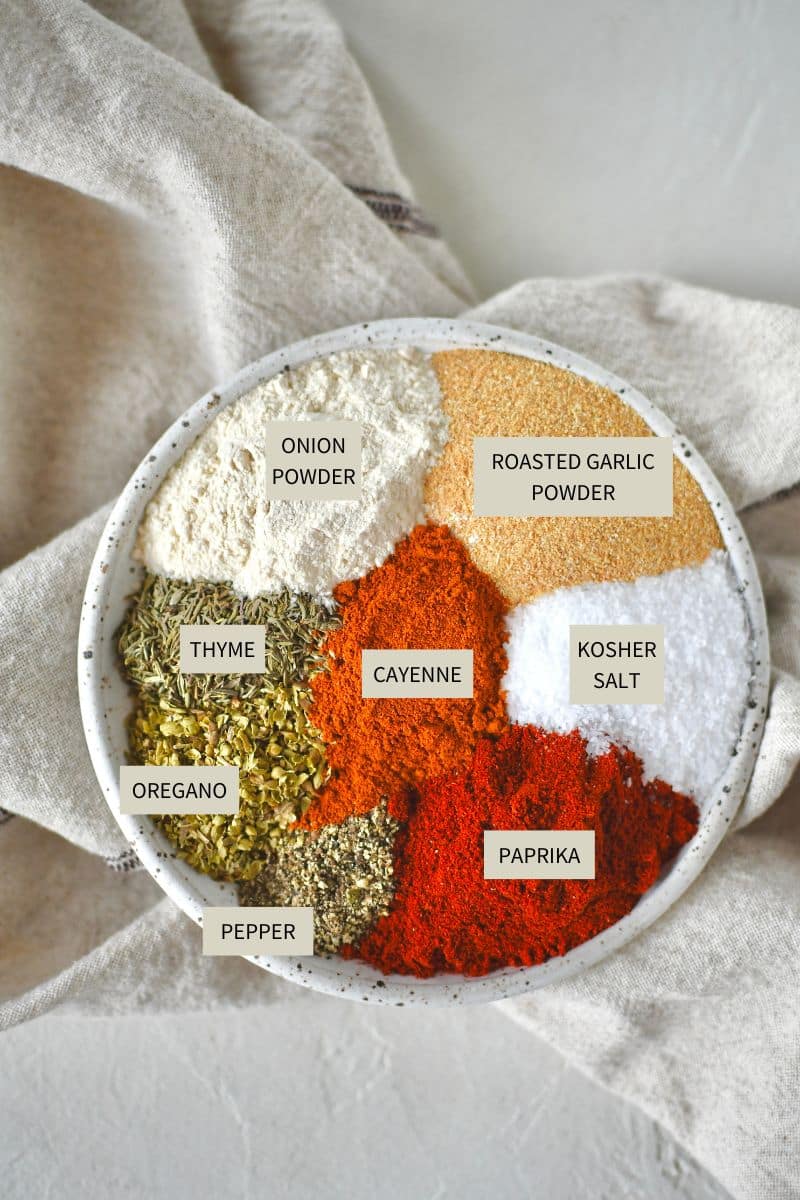 And if you are asking yourself, what is the difference between cajun, creole, and blackened seasoning, the answer is, not much. While cajun seasoning tends to be a bit spicer than the others, when you make it at home you can customize it to your spice likings so use this blend anywhere those blends are called for.
Use the JUMP TO RECIPE button at the top of the post, or scroll to the bottom of the post to see the full recipe card with ingredient measurements and instructions.
Method
Mixing up a spice blend could NOT be easier! Toss everything in a bowl or jar and stir or shake until well dispersed.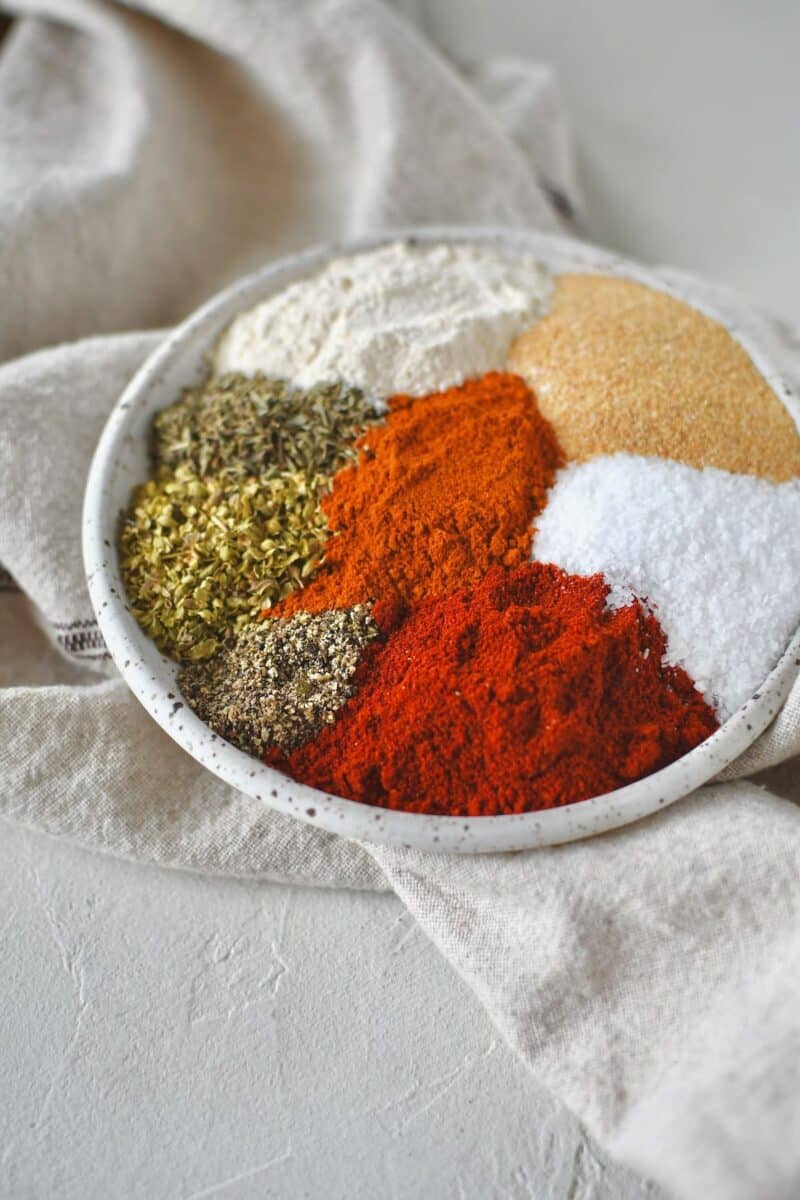 Once shaken up, store in an airtight container, and as long as your spices are fresh the blend can keep for about 6 months or up to a year, but mine never lasts that long.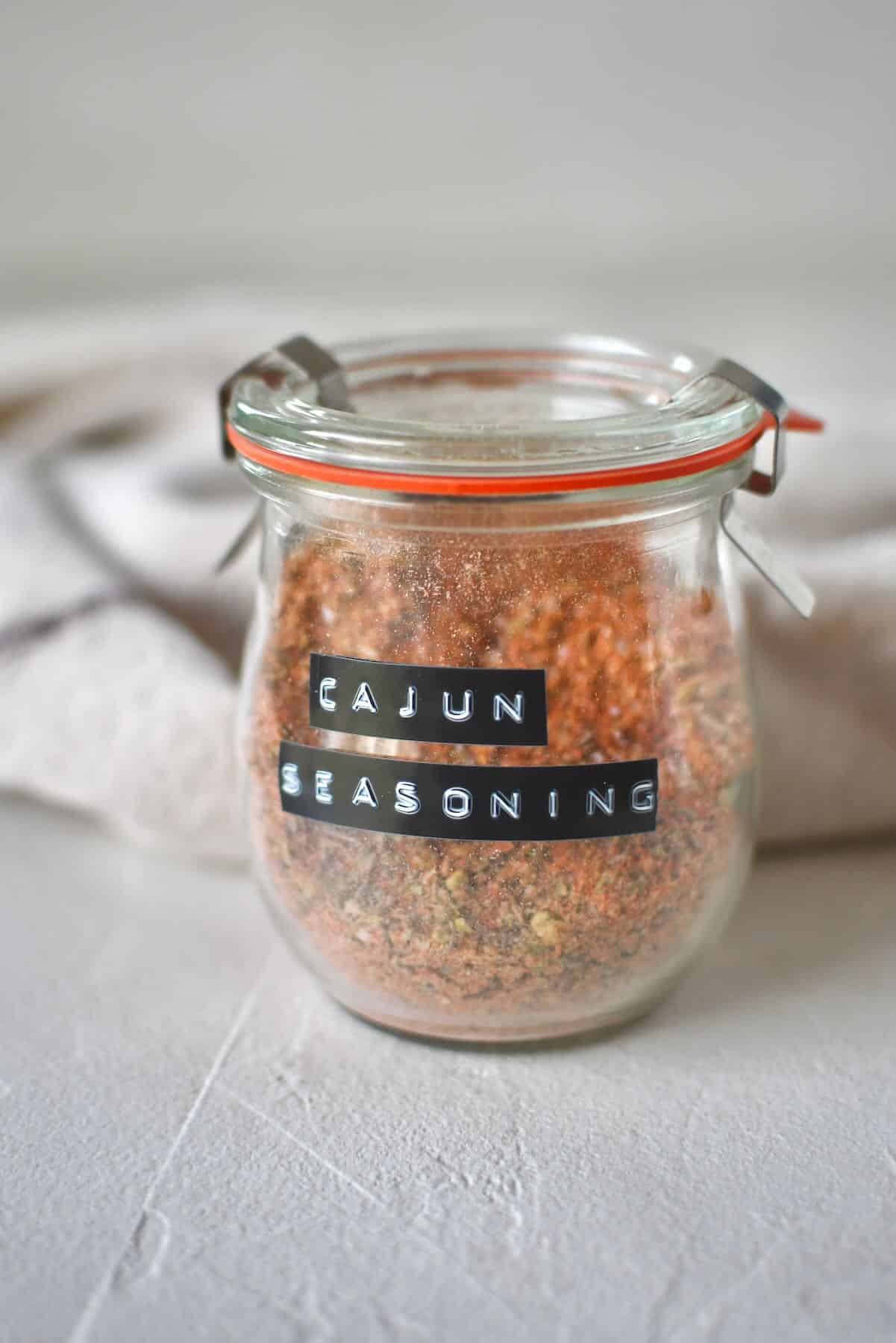 Notes & Tips
Seek out the roasted garlic powder or granulated. Either works and it has so much better flavor than regular garlic powder.
There are not many differences between cajun, creole, and blackened seasoning. Cajun seasoning tends to have more cayenne and be a bit spicier than creole or blackened seasoning. But you are making your own blend, so give it a little taste and adjust to just the way you like it.
If I am making this to use for blackening, I like to toss the oregano and thyme in a spice grinder and make them a bit finer so they don't burn when cooking.
Substitutions
I like to use smoked paprika for the extra depth of flavor it offers. But if you like your food spicy, use hot paprika for some extra kick.
If you can not locate roasted garlic powder, use regular, but I would suggest finding the roasted version, it is so much better.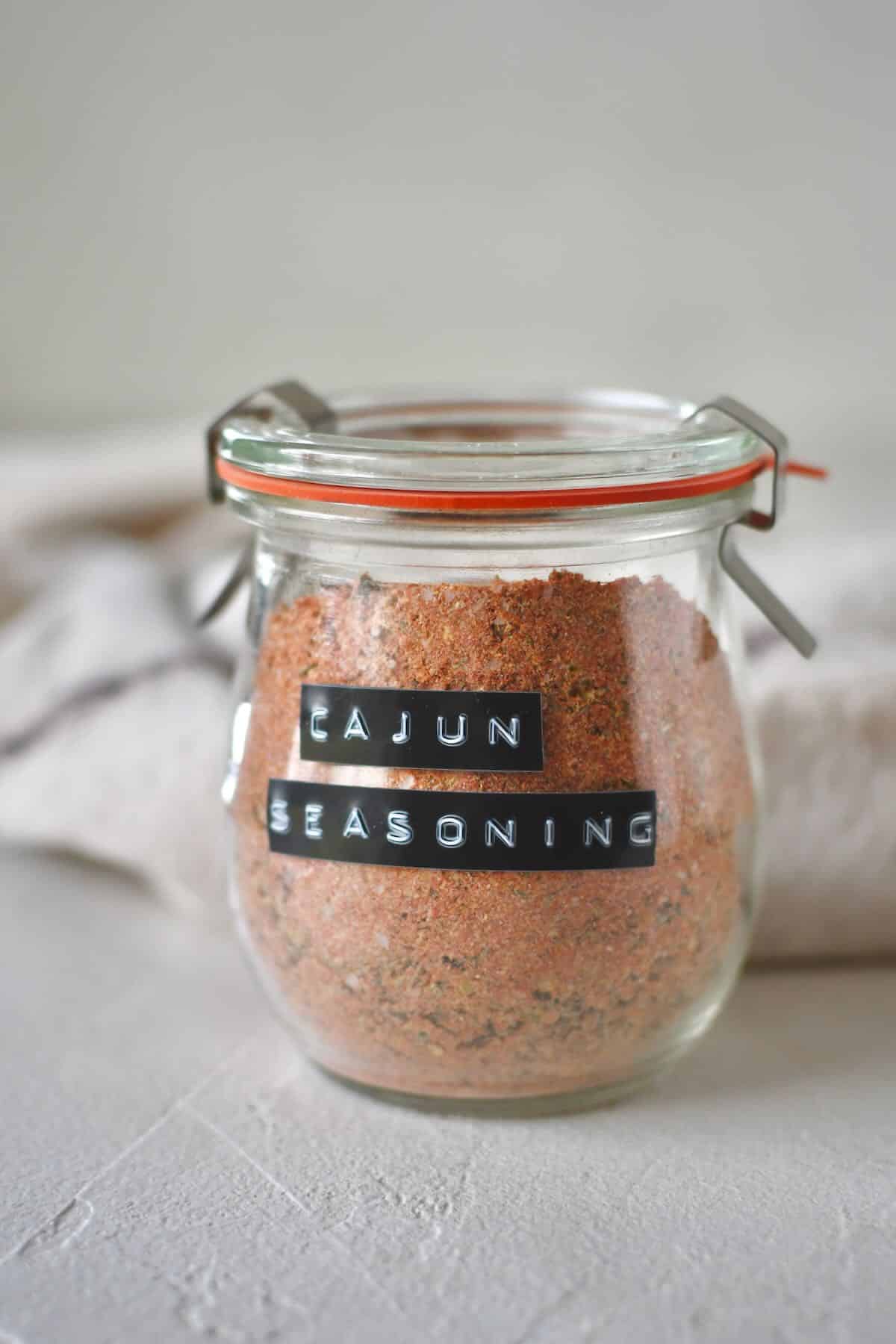 More Homemade Spice Blends
Did you make this recipe? Let me know by leaving a review or comment! And be sure to sign up for my newsletter, and follow along on Instagram, Pinterest, and Facebook!