Here I am going to share How to make Taco Seasoning. It is simple and easy to do and will steer you away from store-bought forever. I love to make and use this seasoning on my Ground Turkey Tacos and my Taco Salad with Doritos.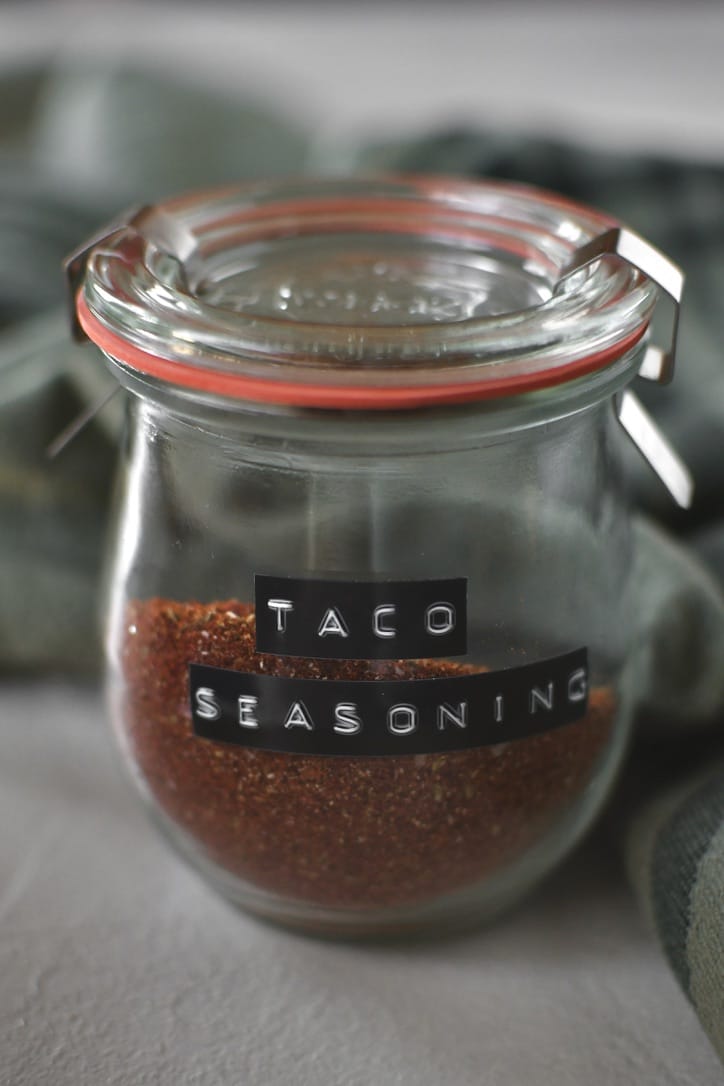 My family likes to call this my fancy homemade taco seasoning when I pull it out. I like to use my good spices to make this blend with a few tweaks that make it a little different than usual or by using a seasoning packet.
Jump to:
Ingredients
Most of the spices you see here are fairly typical of what you might find used in a taco seasoning blend. But I like to swap the ordinary chili powder for ancho chili powder, and the garlic powder for roasted garlic powder. Roasted Garlic Powder is like a secret weapon in my kitchen, use it anywhere garlic is called for you won't regret it.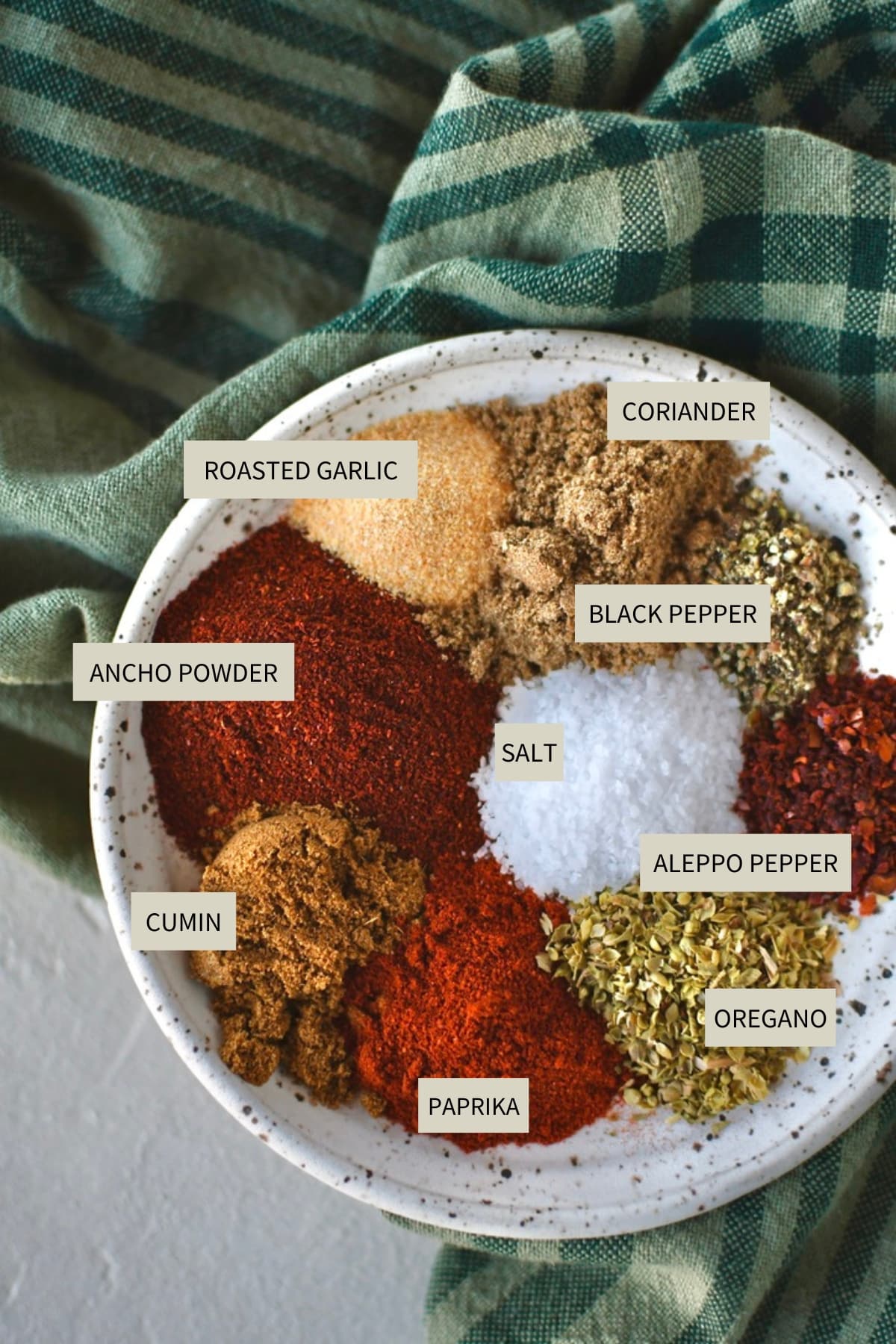 I also like to add some coriander to my taco spice mix. Coriander is made from cilantro seeds, so I always think it deserves a place in Tex-Mex cooking. The other addition I like to make is some Aleppo pepper, which is much like using red pepper flakes in Italian-style cooking, but more authentic to Mexican cuisine.
Use the JUMP TO RECIPE button at the top of the post, or scroll to the bottom of the post to see the full recipe card with ingredient measurements and instructions.
Method
Now there really isn't much of a need to explain how to make this recipe. Basically, toss all the ingredients into a bowl or even a jar with a tight lid, and stir or shake until everything is evenly dispersed.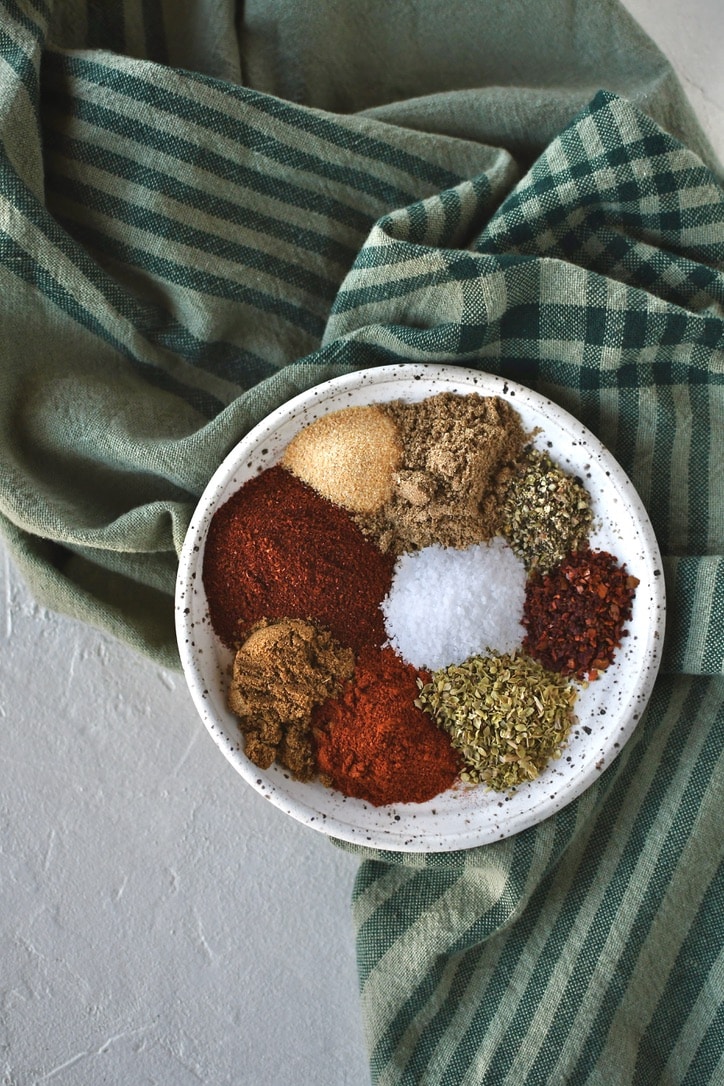 You can then use the mix immediately or store it in an air-tight container for later use. Store it in a dark, cool, dry place for up to a year.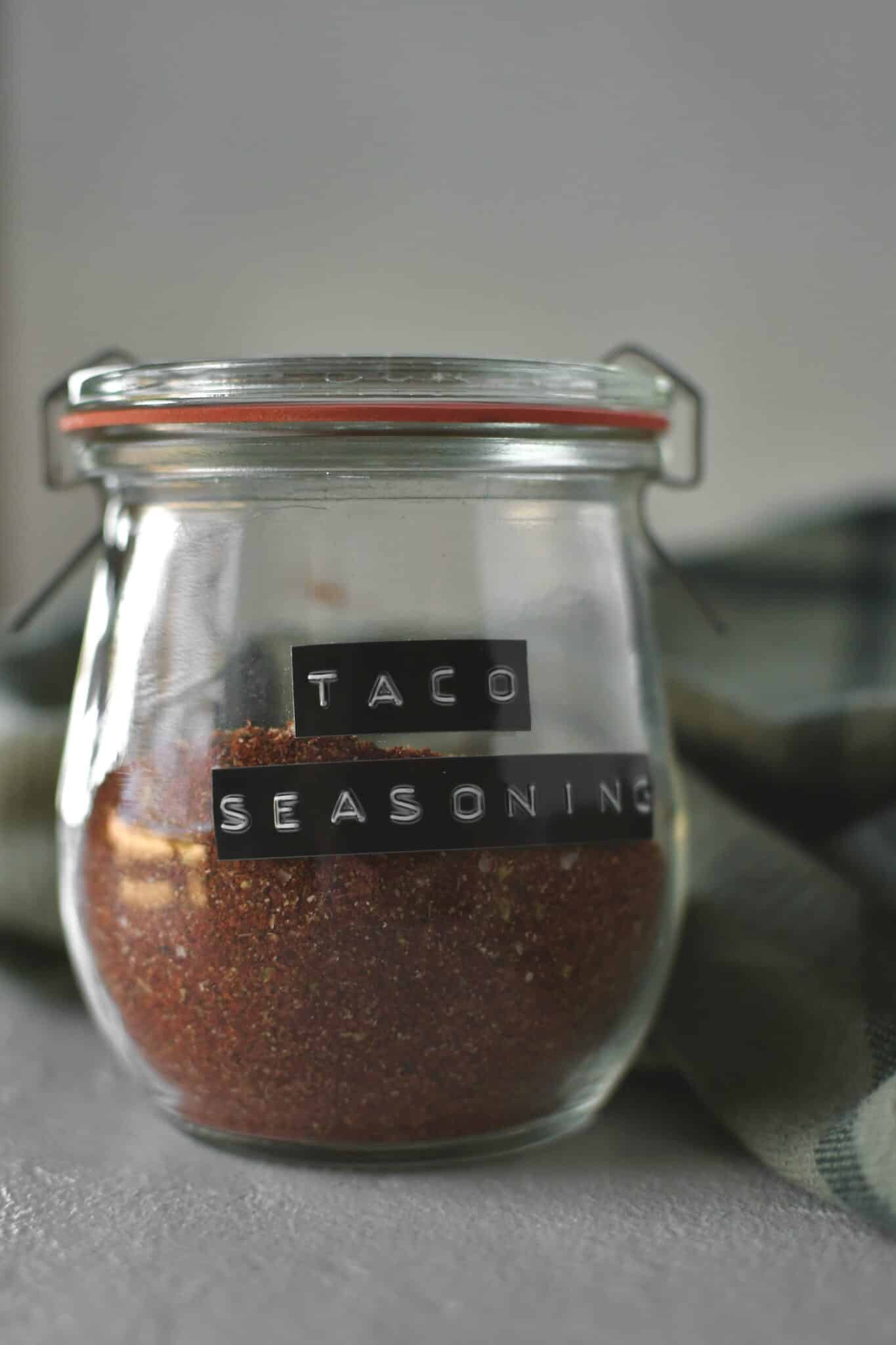 Notes & Tips
You can double or even triple this recipe just to always have it on hand. Store any excess in an air-tight container for later use and keep it in a dark, cool place.
This taco seasoning mix will keep for up to a year in your pantry or spice cupboard.
A standard store-bought packet of taco seasoning uses about 2 tablespoons of seasoning per pound of meat. So use that as a guide when adding this homemade taco seasoning to your favorite meals.
How to vary your taco spice blend:
Add less salt or no salt if needed to suit your diet.
For a mild taco seasoning, leave out the Aleppo pepper or chili flakes.
To make it spicy, double the Aleppo pepper or chili flakes and add a ½ teaspoon of cayenne pepper.
This taco seasoning is naturally gluten-free since it is made with only spices. Just be sure to check that your chili powder and all spices are gluten-free.
Substitutions
I like making homemade spice mixes because it allows me to control the salt and spice levels. It also lets me use some of my favorite spices.
In place of what would be standard chili powder, I like to use ancho chili powder. However, you could use regular if you needed to or if you have it on hand already.
In place of where regular garlic powder would be used, I like to use roasted garlic powder. It gives so much more flavor, but use granulated garlic or regular garlic powder if needed.
This is for tacos, and it should have some spice I think, so I like to use hot smoked paprika when making this homemade taco seasoning. But if you want a more mild mix, use regular paprika or sweet paprika.
Aleppo pepper is another of my favorite additions here, but if you do not have it you can use red chili flakes in its place.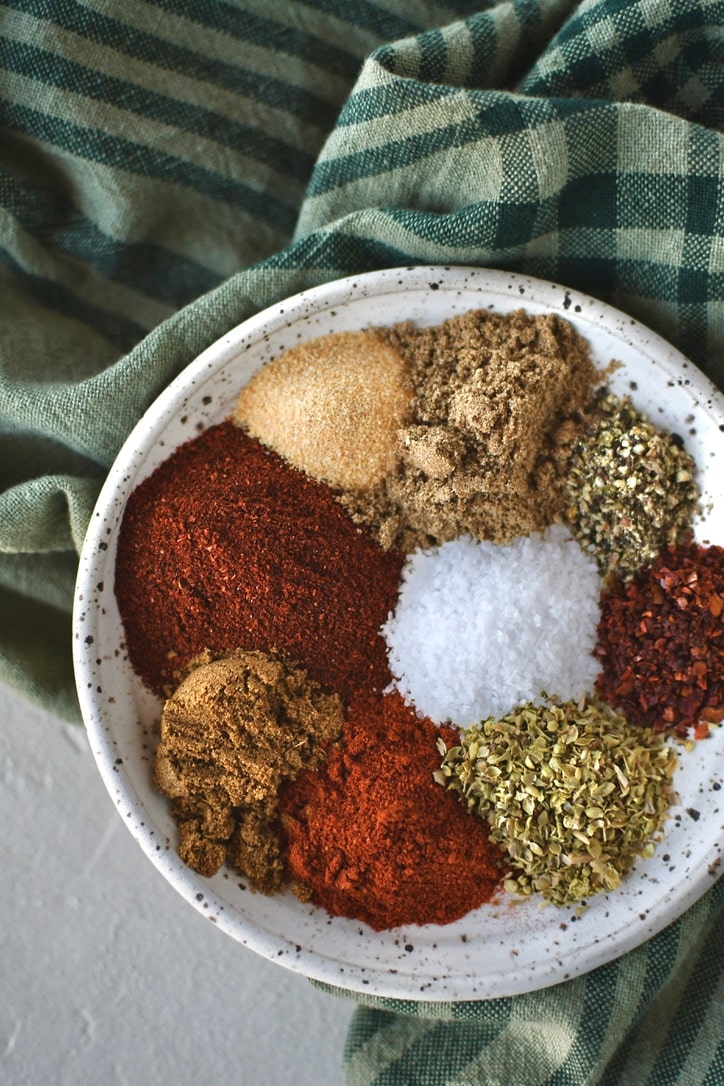 Did you make this recipe? Let me know by leaving a review or comment! And be sure to sign up for my newsletter, and follow along on Instagram, Pinterest, and Facebook!