I love an entree salad, and whether it is for lunch or dinner this Cheeseburger Salad just hits the spot every time. With all the flavors of a good burger, but lightened up, this is a salad I could enjoy any night of the week. Plus, it is as easy as frying up a few smash burgers, that cook in like 3 minutes, and chopping a few veggies.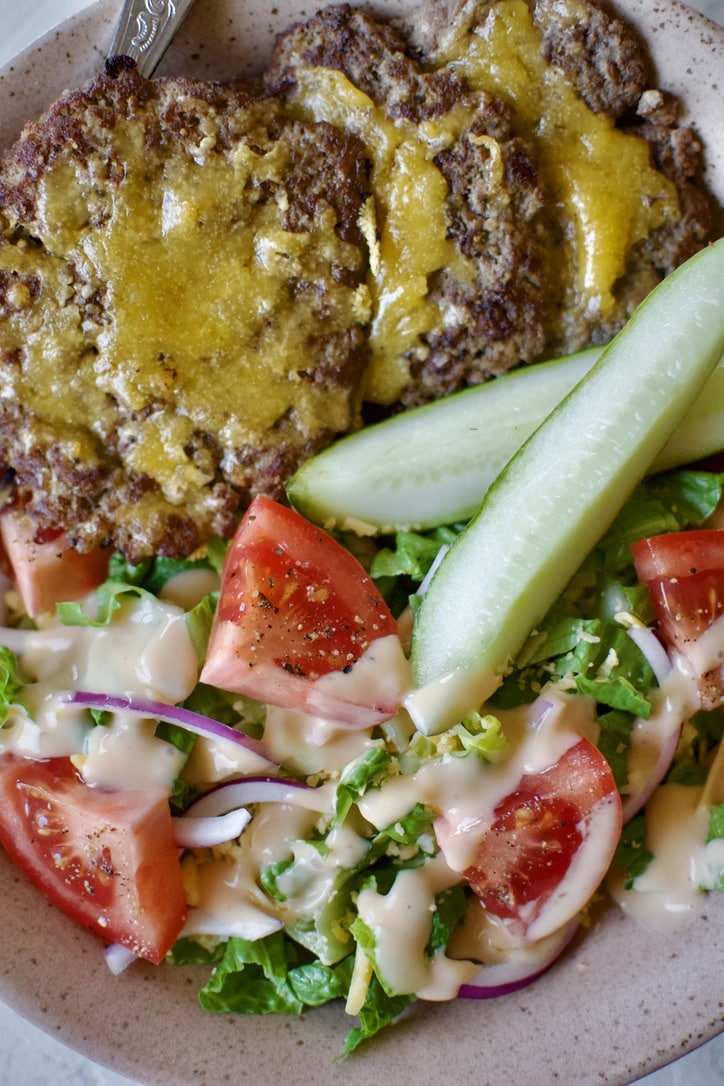 Jump to:
Ingredients
Just over a handful of ingredients and you are on your way to creating this delicious salad. What is really great about it is that you can customize this salad to your liking. Swap the thousand island for ranch dressing or add some jalapenos for spice. Any way you like your burger, add it to your salad.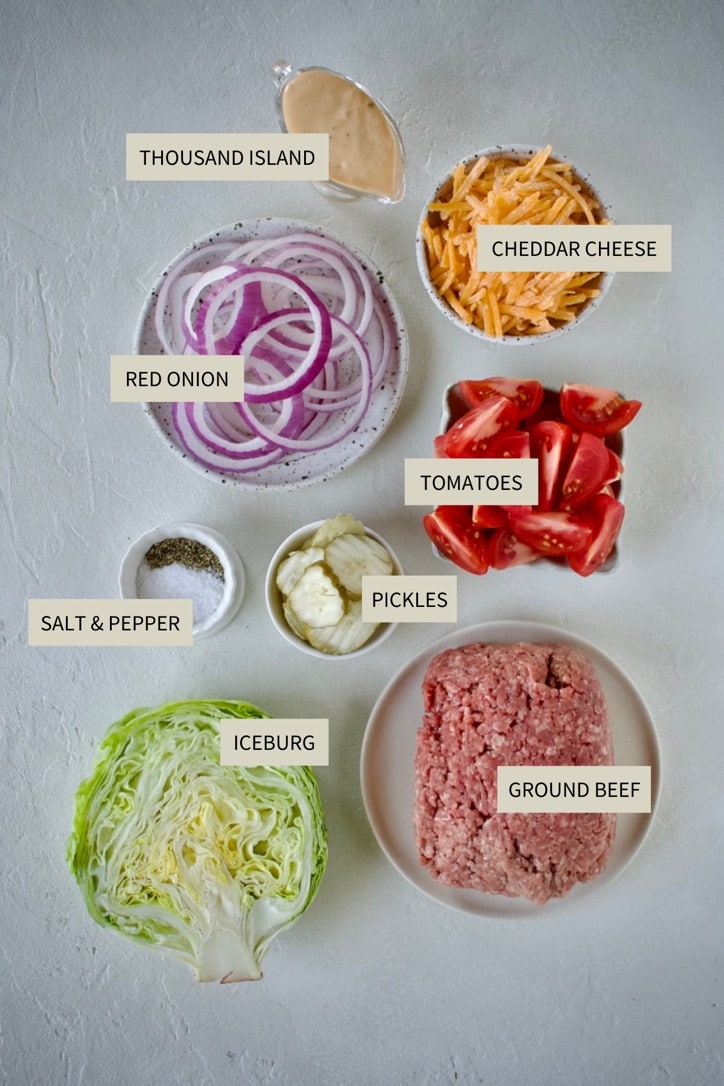 I like to shave the lettuce nice and thin, as well as the red onions. Leave the tomatoes nice and chunky, and toss your favorite pickle in there too.
Use the JUMP TO RECIPE button at the top of the post, or scroll to the bottom of the post to see the full recipe card with ingredient measurements and instructions.
Method
I start by portioning out my ground beef into 2-ounce balls, then pressing them out into super-thin patties. I actually use my tortilla press to do this, between two pieces of parchment paper. That's how I get really nice thin Smashburger-style patties without the mess on my stove.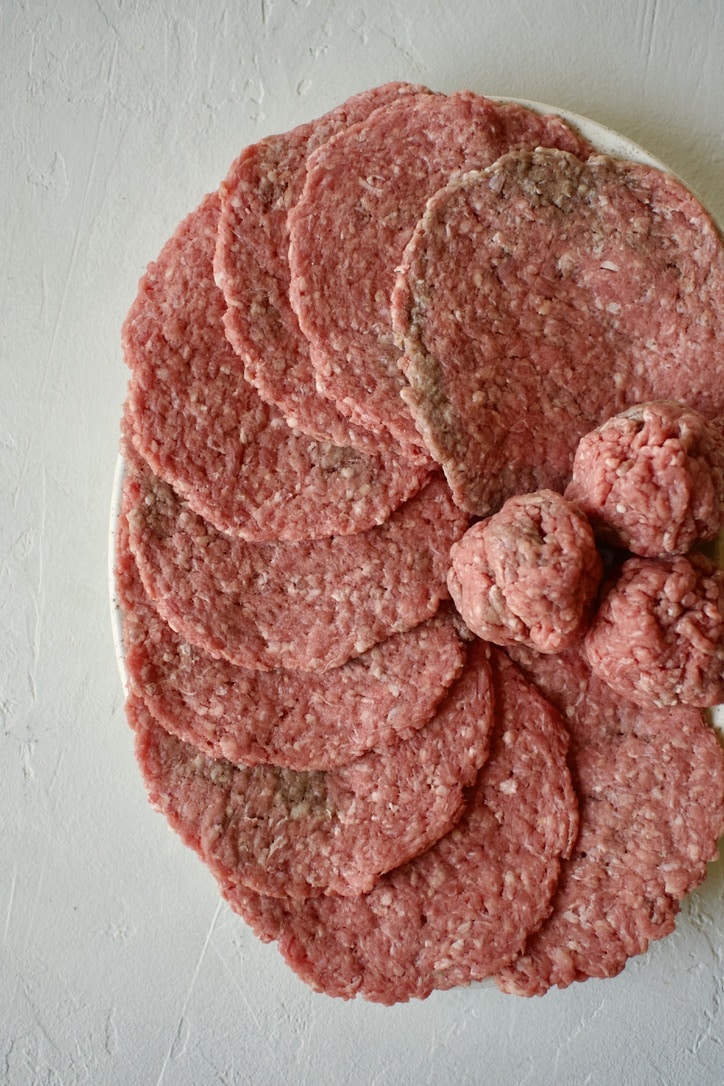 Then heat a griddle until it is super hot, and toss on the patties, they will cook in about a minute and a half per side since they are so thin, and leave little to no fat splatter on your stove if you use a lean ground beef. Cook until browned, salting and peppering each side, then finish by melting a little cheese over them.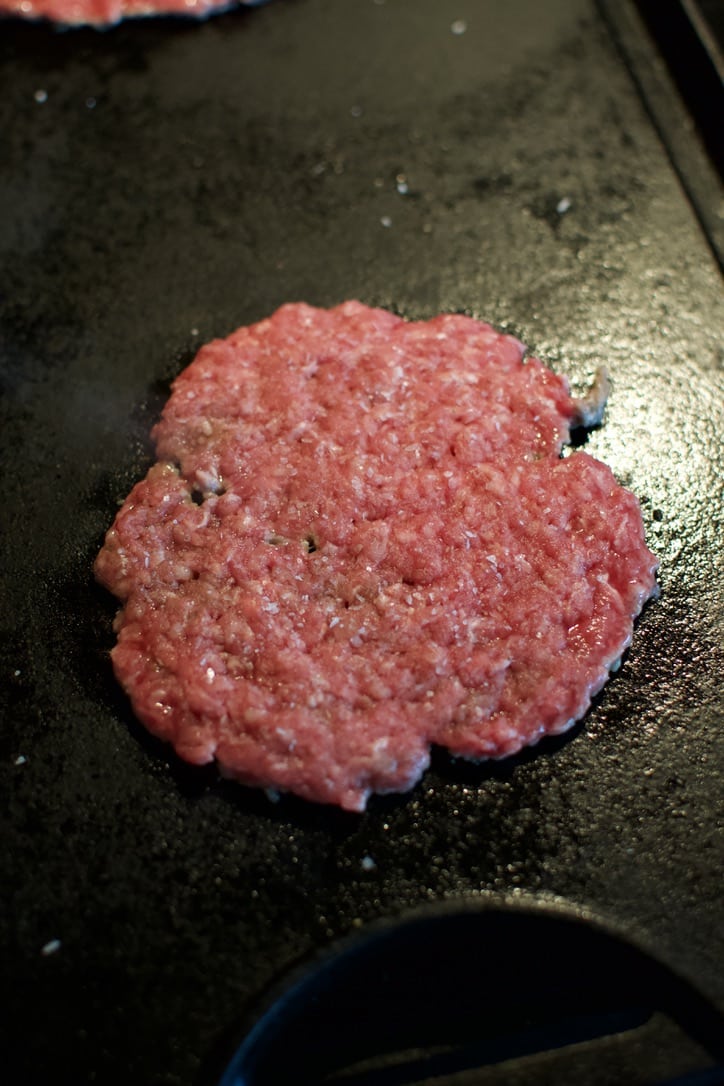 Now you are ready to build your salad. In a large bowl or plate, add some lettuce, cheddar, red onions, tomatoes, pickles, dressing, and top with the fresh burger patties.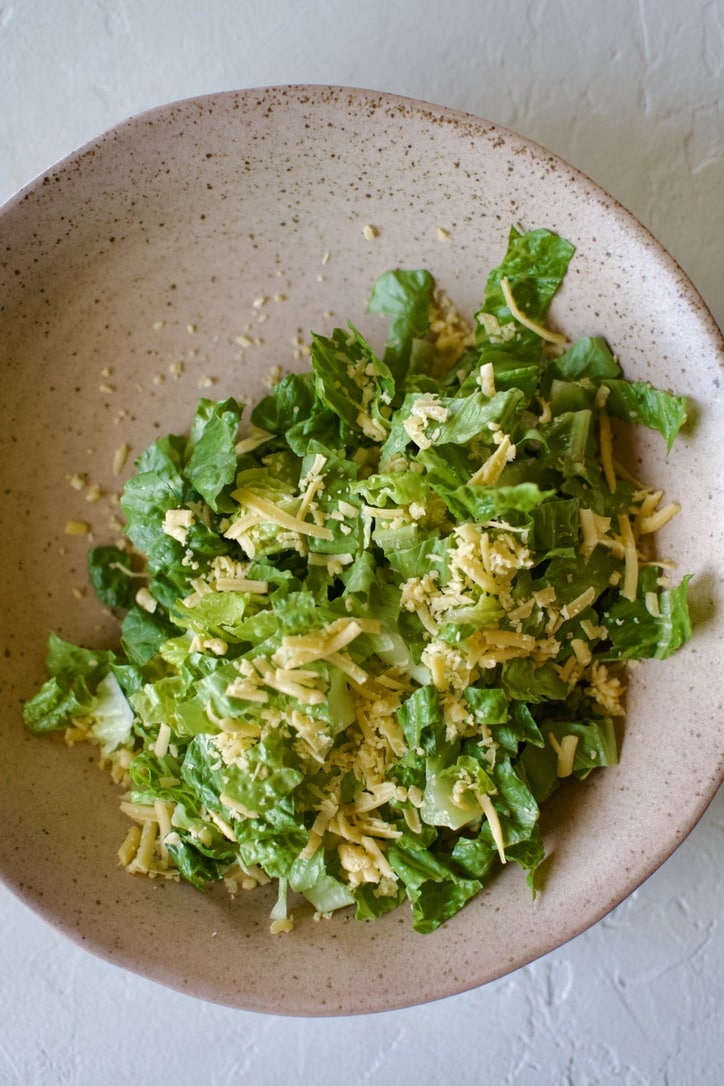 The burgers are small, so top each salad with 2-3 patties as desired. I really love this salad, it makes a great light summer lunch, and it comes together in like 20 minutes.
Notes & Tips
If I am making this for a crowd, after a pool day or festival, I toss all the lettuce and toppings together in a large bowl with the dressing, then fry up and cheese the patties. Serve them on the side and let everyone take what they like, buffet style.
On that note, you can even patty out the burgers up to a day ahead of time, but they are so thin and cook so fast, cook them fresh for best eating.
If you like to make your own sauces or dressings, grab this recipe for Remoulade Sauce, it will give you a real feel of eating a big mac.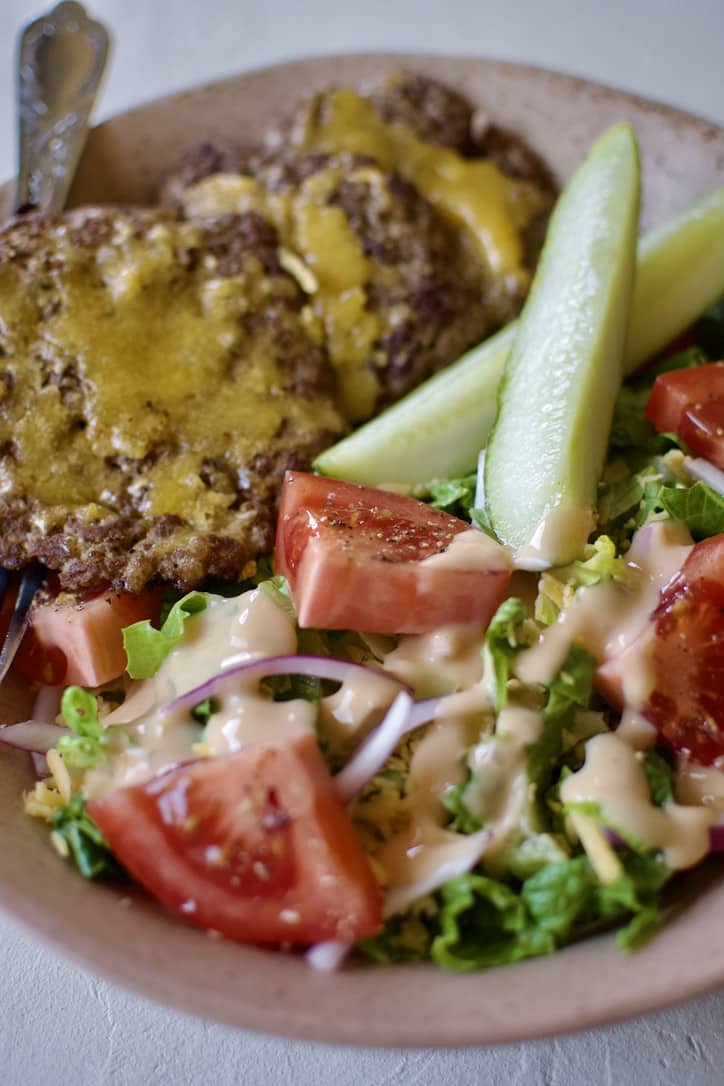 Substitutions
Thousand Island makes this salad like a big mac, but you can also use ranch, or simple oil and vinegar. Any of these options are delicious.
Ground turkey or chicken is just as great for burger patties too. And it will lighten up the calorie count even more.
I like to use iceberg for the burger quality, but romaine or butter lettuce would be great options for the salad too. Use whatever is your favorite.
I am a bit of a purist, and I also love me some Tillamook Cheddar, but you can literally use any cheese you like on this salad. Swiss, provolone, parmesan, anything would be great. Even blue cheese.
Did you make this recipe? Let me know by leaving a review or comment! And be sure to sign up for my newsletter, and follow along on Instagram, Pinterest, and Facebook!