This recipe hails from my restaurant days, I used to work in a steak house where every piece of meat was hit with this butter before it left the kitchen. The sweet butter, tart Worcestershire sauce, and fresh garlic leave each steak mouthwateringly delectable! Now let's get that grill fired up and top our steaks with this Steak Butter for pure perfection!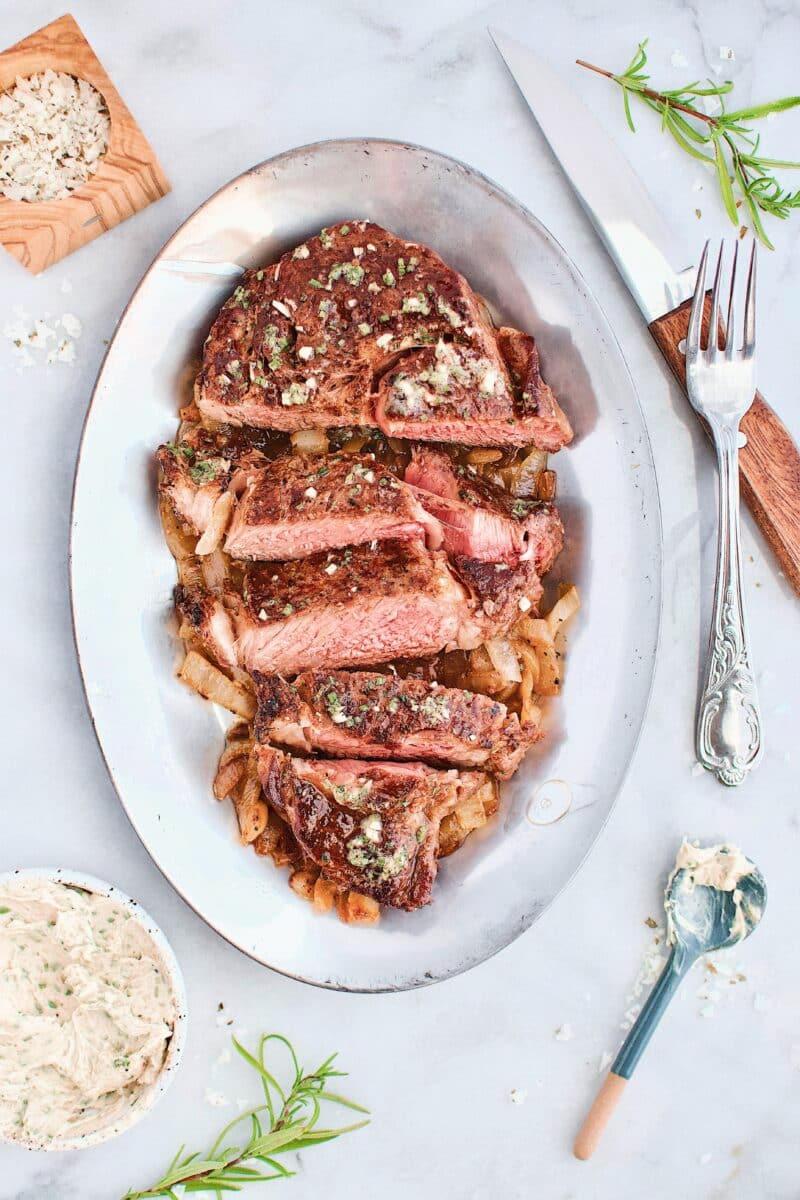 This butter recipe really does work on any protein. It just adds a little finish of flavor and shine that makes people go "hummm" when they eat it. Baste anything you grill for instant joy!
Making the Steak Butter
Steak Butter is what is known in the culinary world as a compound butter. Compound Butter is made when you add additional flavor profiles to the butter as a base. You can flavor the butter with pretty much anything and the fat will intensify the flavor and carry it through anything it is topped with.
That's what makes this recipe so great. It provides each bite of steak, pork, or chicken that you brush it with a flavor explosion that will have you coming back again and again!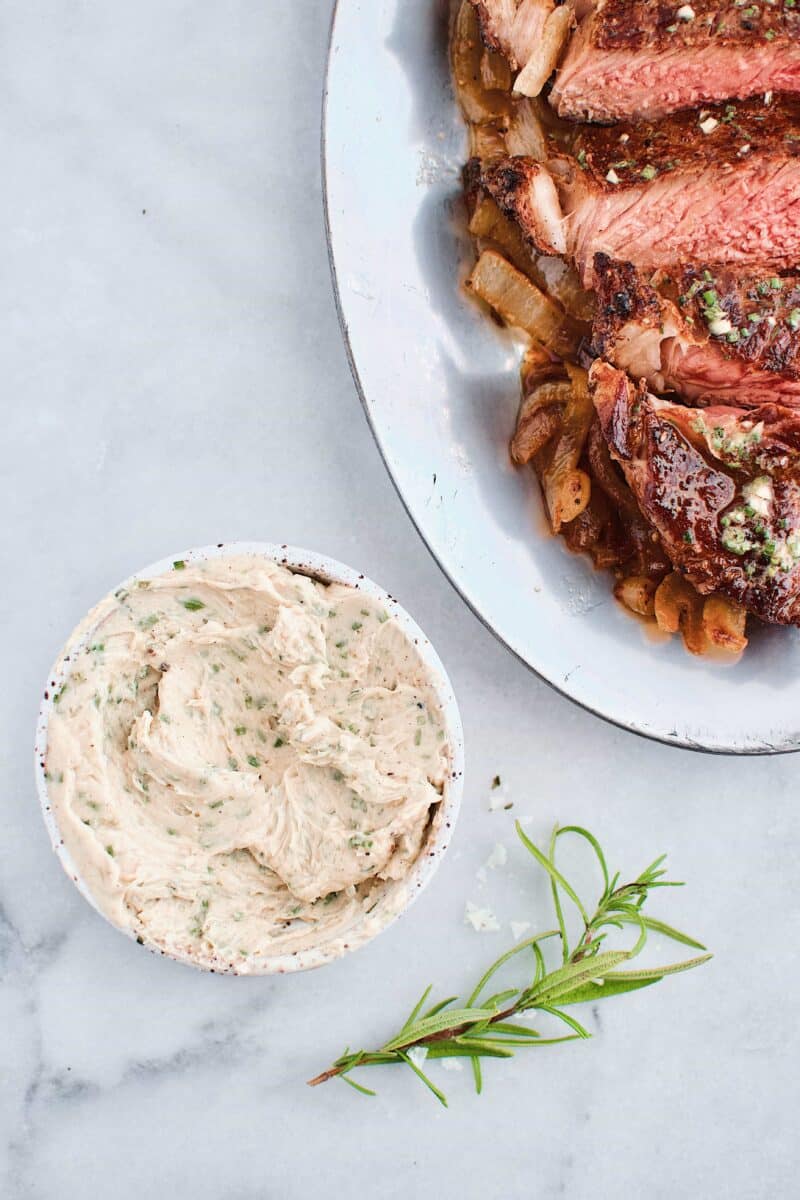 The first step in making a good compound butter is making sure that your butter is SOFT! The butter has to be soft but not melted in order to take on the extra flavors. I should also note that you can mix by hand or in a stand mixer if you want to make a large batch.
Next, add all the flavoring components to the soft butter. Here we are adding white pepper, salt, chives, garlic, and Worcestershire sauce.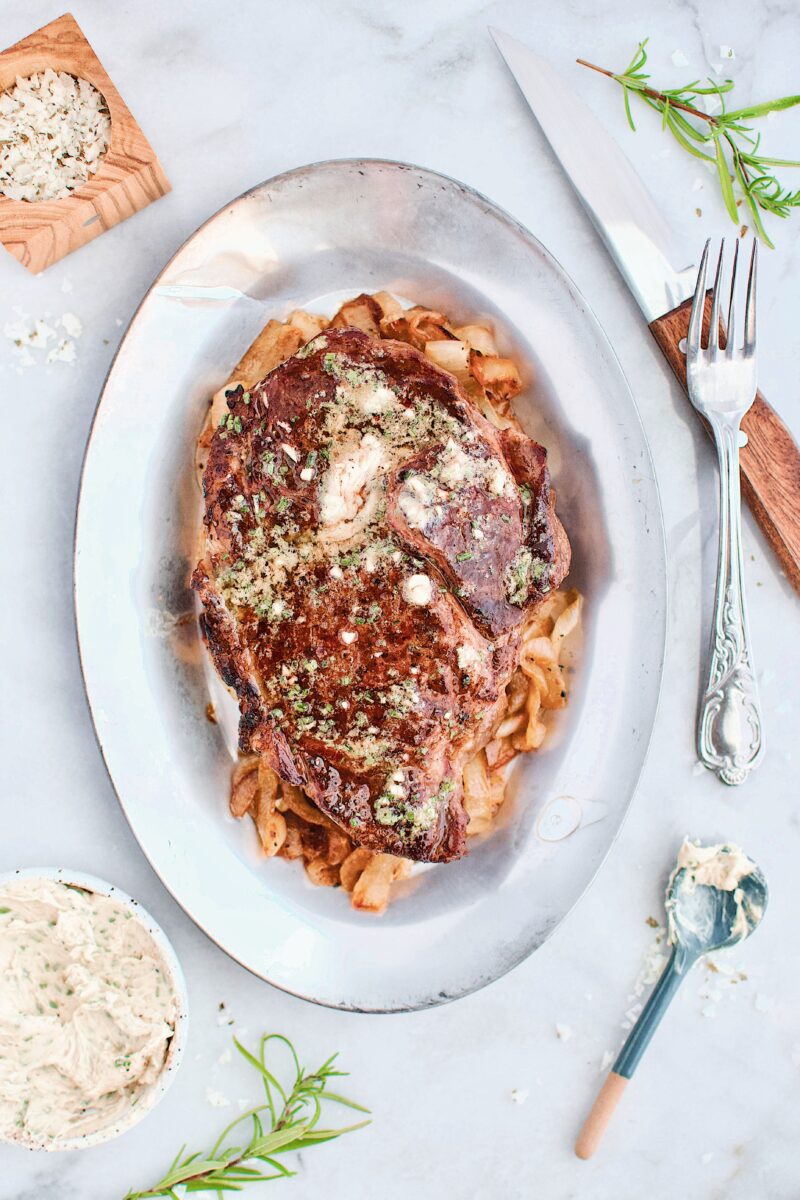 All of these flavors compliment the proteins well and brings a nice Umami flavor that rounds everything out.
Give that a gentle stir to bring all of the ingredients together or whip it up in a stand mixer. Then allow it to rest for a minimum of 1 hour at room temp so all the flavors can meld.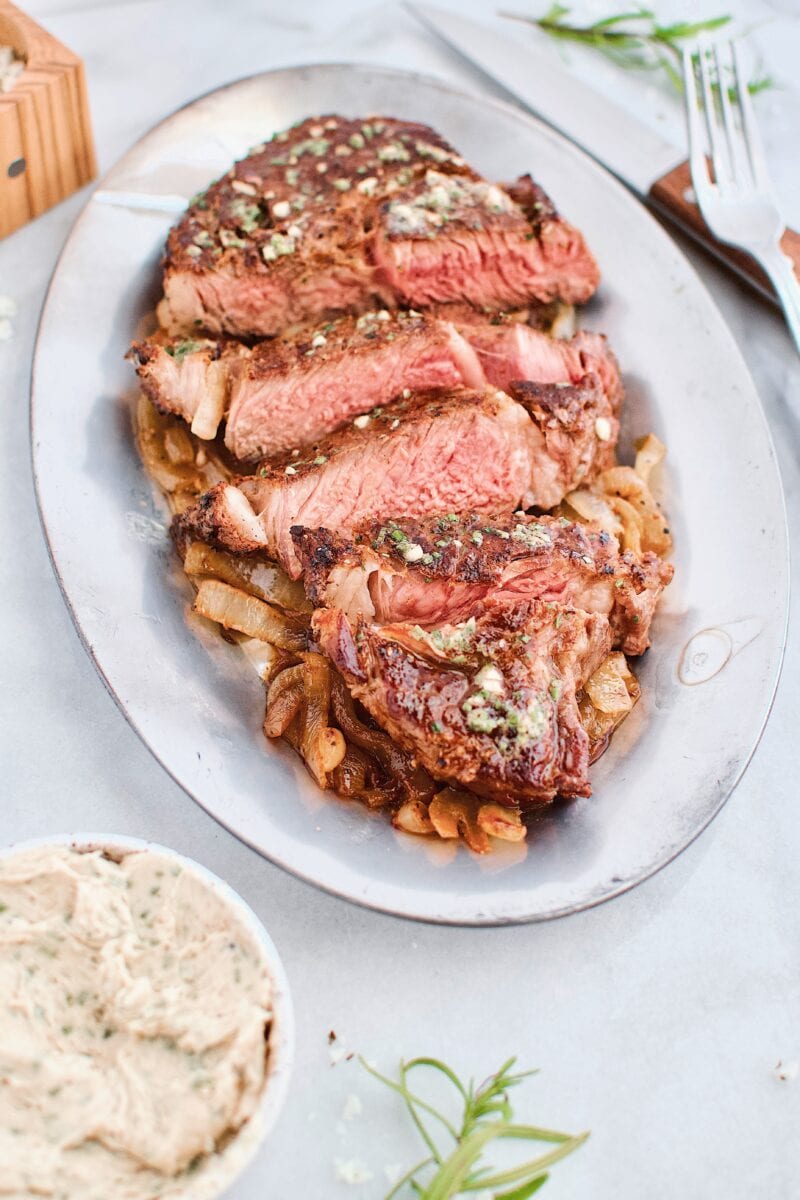 The butter is then ready to use or to store. It will keep in the refrigerator for up to 1 week. Use a brush to baste your steaks with it after they comes off of the grill, or simply rest a pat on top and watch it melt across the meat.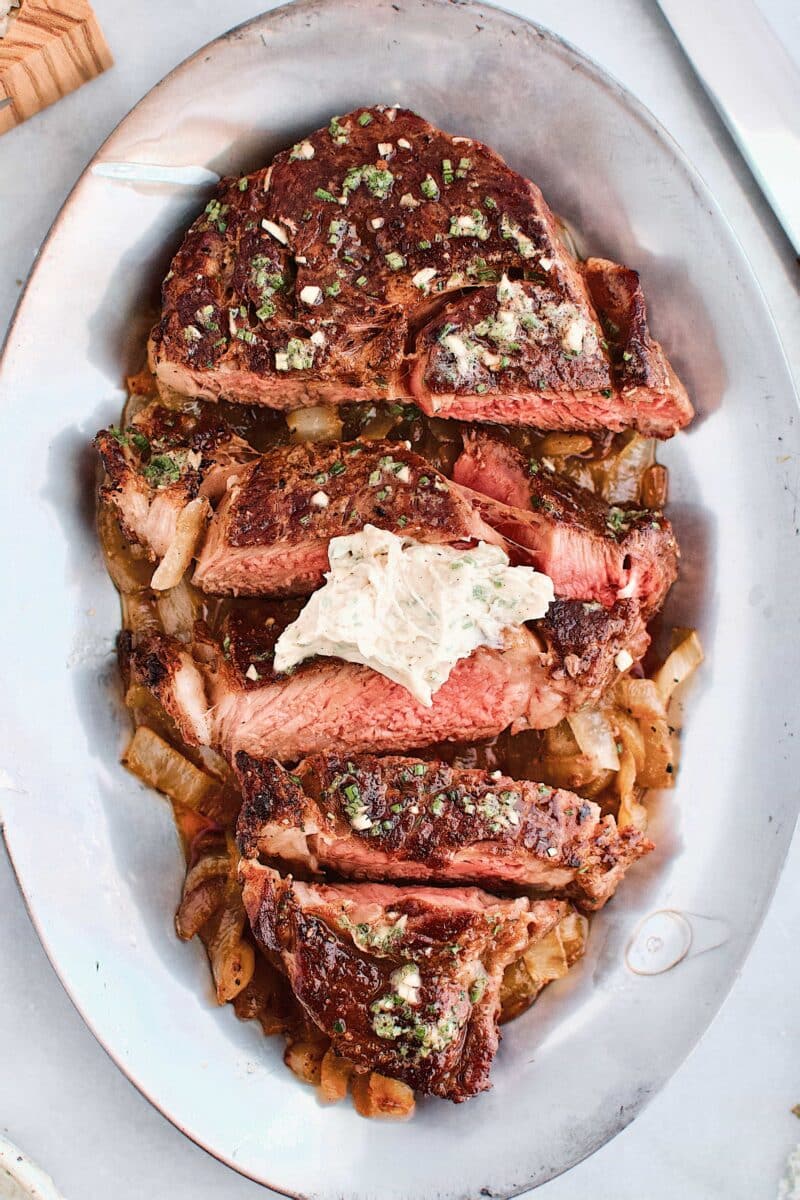 This recipe has become a BIG family favorite at my house and they won't let me serve them any meats that haven't been brushed with Steak Butter! Like I said before, it really is great on just about anything, even your potatoes.
Did you make this recipe? Let me know by leaving a review or comment! Also, be sure to sign up for my newsletter, and follow along on Instagram, Pinterest, and Facebook!
For MORE of my most POPULAR Magnolia Table Reviews!
If this recipe review was valuable to you, take a look a some of my other reviews that have been super popular!
See all of my reviews of recipes Joanna cooked in Season 1, HERE!
Jo's recipe for 1919 Pimento Cheese is by far my most read review. I have adjusted to the recipe to replace the Velveeta, which I just can't bring myself to bring into my kitchen.
Her Zucchini Bread is my next most popular review, and it is one of my very favorites to pick up when visiting Waco.
And to ready my full ranking of every recipe in the first cookbook check out this post...Magnolia Table Cookbook…my overview!