This recipe for Cucumber Mint Lemonade makes one of summer's most refreshing drinks! Perfect for cooling off on hot days with great flavor. Light and fresh flavors will have you craving this drink day after day.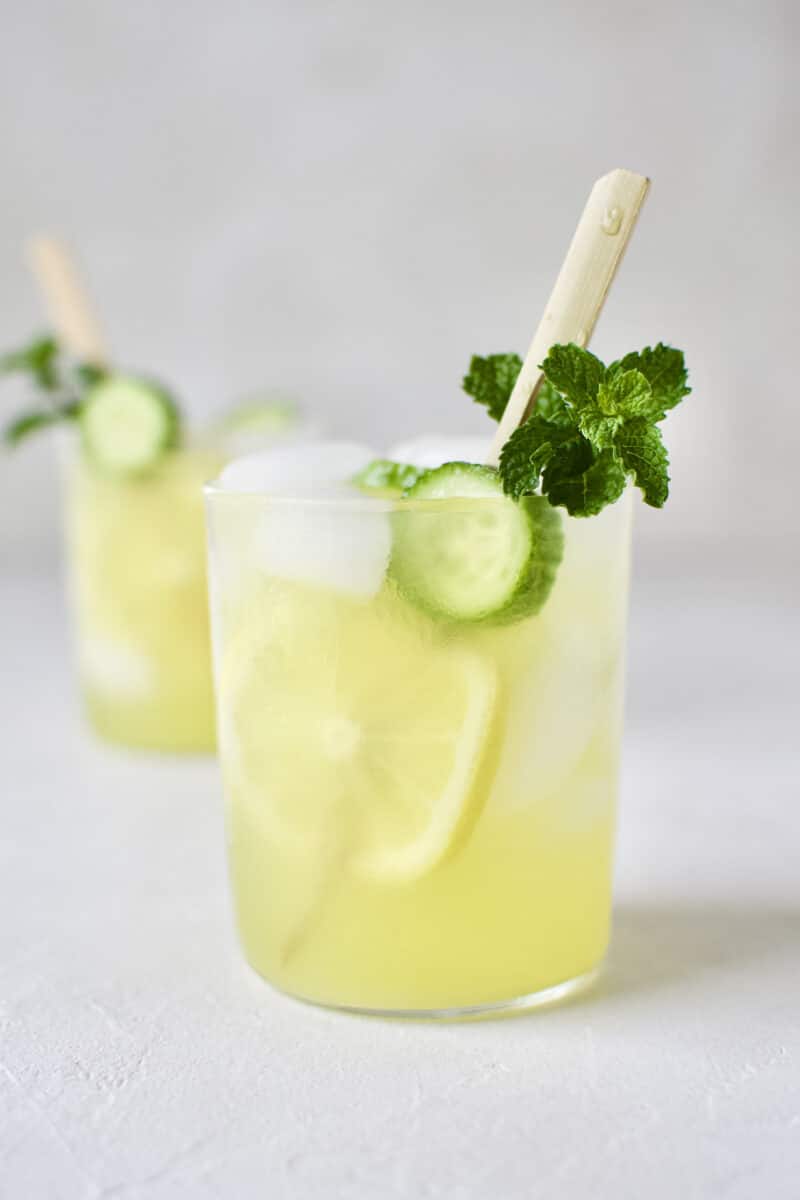 I love a good lemonade of any kind, this one ranks with the best. Like my Watermelon Lemonade or Watermelon Sweet Tea Sangria if you like something with alcohol in it.
Jump to:
Ingredients
As you can imagine with this drink, most of the ingredients are in the name alone. You need the juice of a cucumber, plus some slices if you want to make it fancy. The juice of a few lemons, and slices of one as well, a couple of sprigs of mint, and a little honey to sweeten everything up just a touch.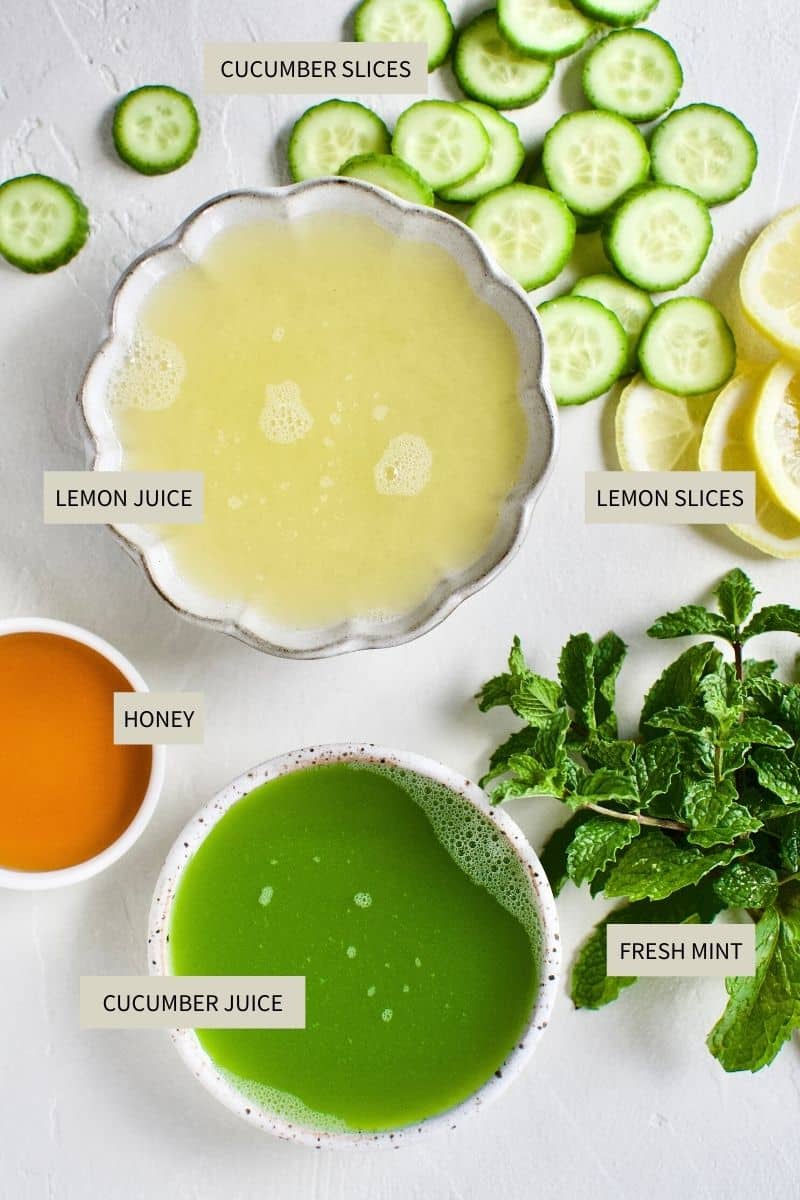 I always prefer fresh juices when making something this simple. But using bottled or fresh squeezed from the market is ok for use in a pinch. My local upscale grocery store often has fresh-squeezed juices in the produce department. I will grab those if I want to make a big batch for a get-together and eliminate one thing from my list to make from scratch.
Use the JUMP TO RECIPE button at the top of the post, or scroll to the bottom of the post to see the full recipe card with ingredient measurements and instructions.
Method
This really couldn't be an easier drink to whip up. To get fresh cucumber juice, I grate an English cucumber on a box grater, into a fine mesh strainer, over a bowl to catch the juice. I then squeeze the cucumber between my hands to get all the juice out. One cucumber usually gives me all the juice I need to make a single batch of this Cucumber Mint Lemonade.
I then use my favorite handheld juicer to get my fresh lemon juice. Again, because this recipe requires so few ingredients, use the best, and freshest, you can get.
After picking a few stems of fresh mint from the garden, I mix everything together in a larger pitcher and stir well to combine. Give it a taste, and adjust the sweetness if needed. Add as much or as little honey as you like.
I like to let the pitcher rest in the fridge for a couple of hours if possible to allow the mint flavor to permeate the drink, but it can be enjoyed immediately.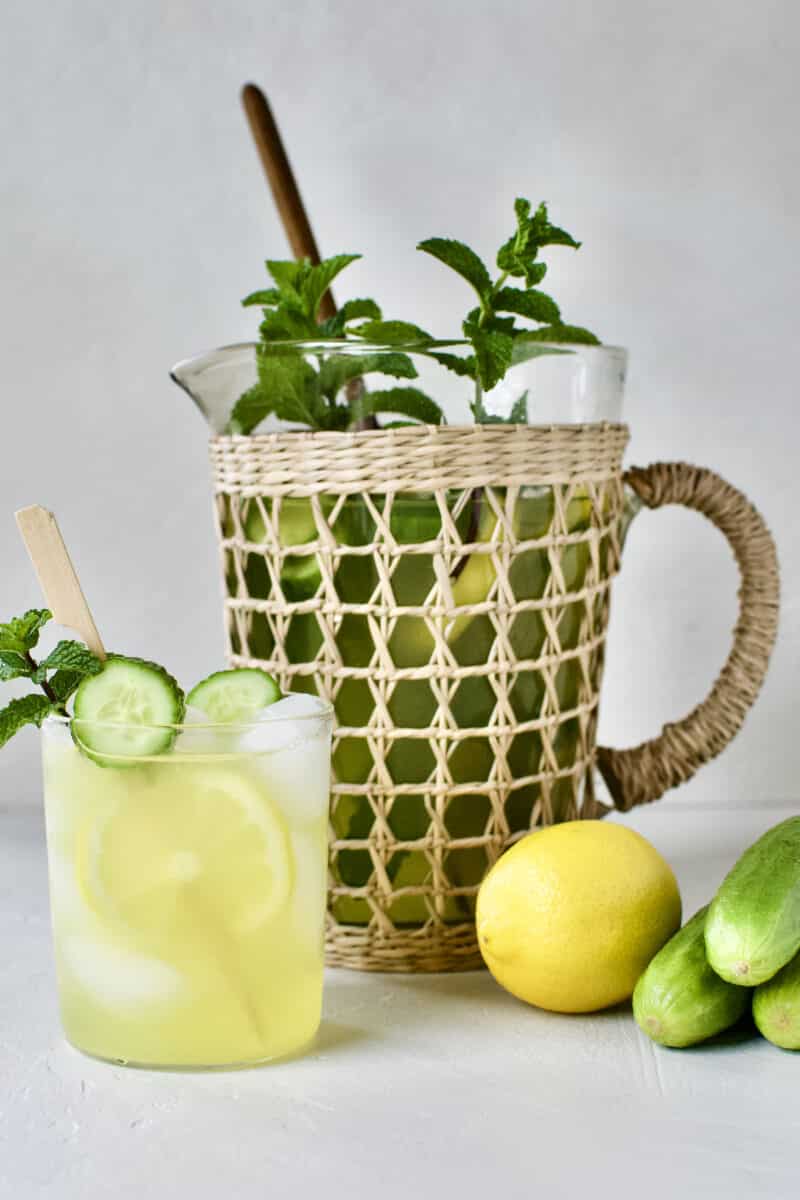 Notes & Tips
To make this an adult beverage cocktail, add 2 ounces of Gin or Vodka to 8 ounces of the Cucumber Mint Lemonade. You can shake it in a cocktail shaker or stir in a glass filled with ice.
This recipe can be infinitely multiplied if you would like to make a big batch. I share the recipe using only one cucumber because I usually whip this up when I make my Garlic Tzatziki and have the extra cucumber juice I don't want to waste.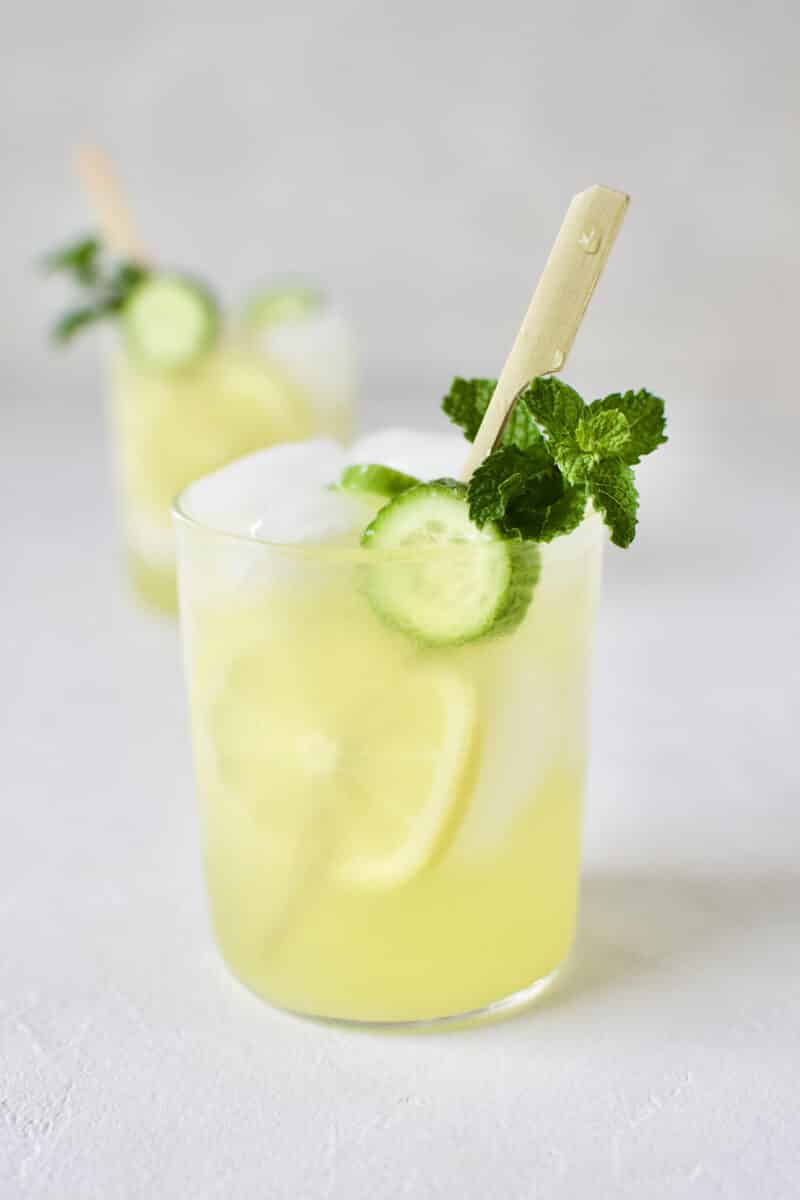 Substitutions
I like to sweeten this drink with honey. I feel it adds to the floral flavor of the lemon and mint. That said, you could also use agave, stevia, or good ole' granulated sugar if needed.
The lemon could easily be swapped for lime, making this a Cucumber Mint Limeade. Spiked with a shot of rum would have you giving off Mojito vibes in an instant!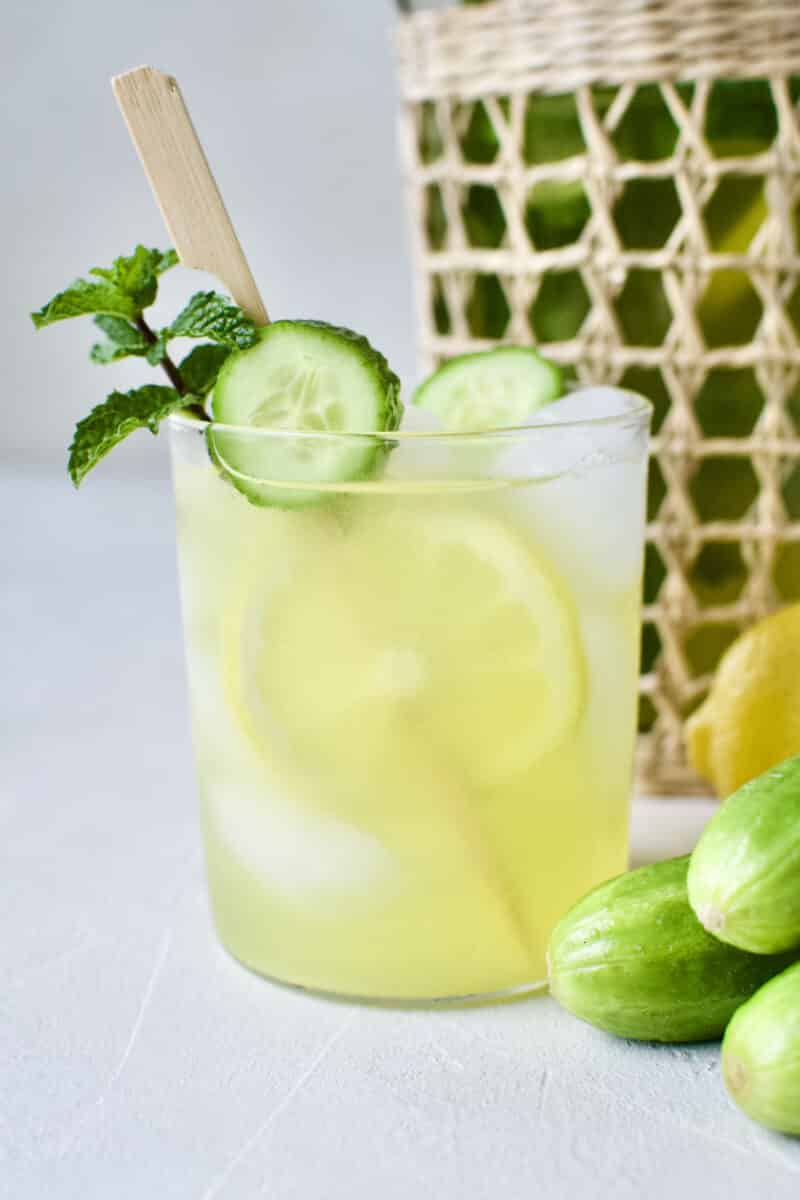 More fresh drinks, with and without alcohol and perfect summer snacks
Did you make this recipe? Let me know by leaving a review or comment! And be sure to sign up for my newsletter, and follow along on Instagram, Pinterest, and Facebook!