As with most anything, Basil Pesto Sauce is best when made fresh. I grew some basil this summer that produced a great crop so I decided it was time to make some garden-fresh pesto. It is a very easy sauce to make and is great atop fresh pasta or used to make the TikTok famous Pesto Eggs.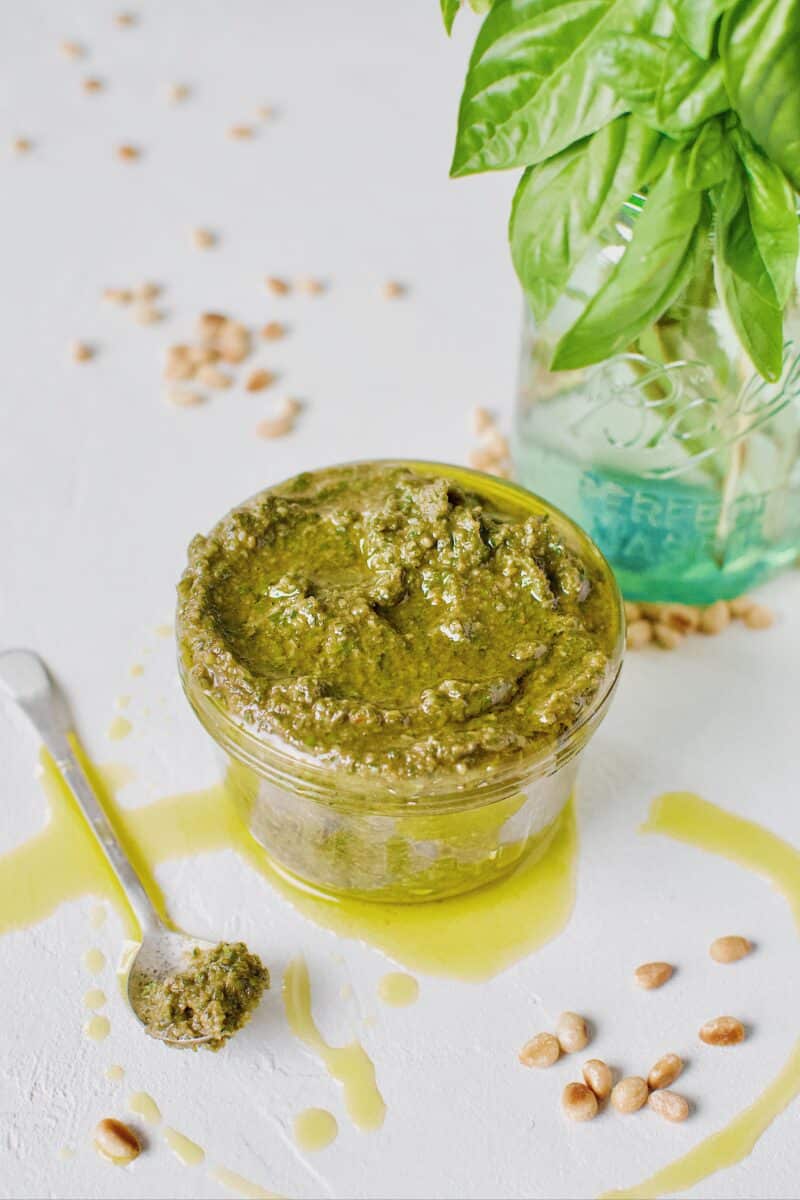 There are many options and recipes in the world for pesto. I know it can easily be bought in the store, but when I have basil fresh from my own garden, and a few extra minutes I love making it fresh. It takes only a few minutes and is always worth it!
Jump to:
Ingredients
This recipe requires minimal ingredients, making all of those ingredients very important. If you are not using basil from your own garden, be sure to buy some the day you are going to use it. Basil goes bad quickly, and the fresher the better.
Pine nuts also carry a short shelf life, so be sure those are fresh too. I also keep a really good olive oil around for when I make fresh pasta, use that good olive oil here too. It will bring so much flavor to this sauce so fresh and good is best!
When it comes to the cheese, many recipes only call for parmesan cheese, but when you make and taste this recipe, you will instantly be in love with the combo of parmesan and pecorino cheeses. It is very traditional to use a combo of the two, and there is no reason to buck tradition with this recipe.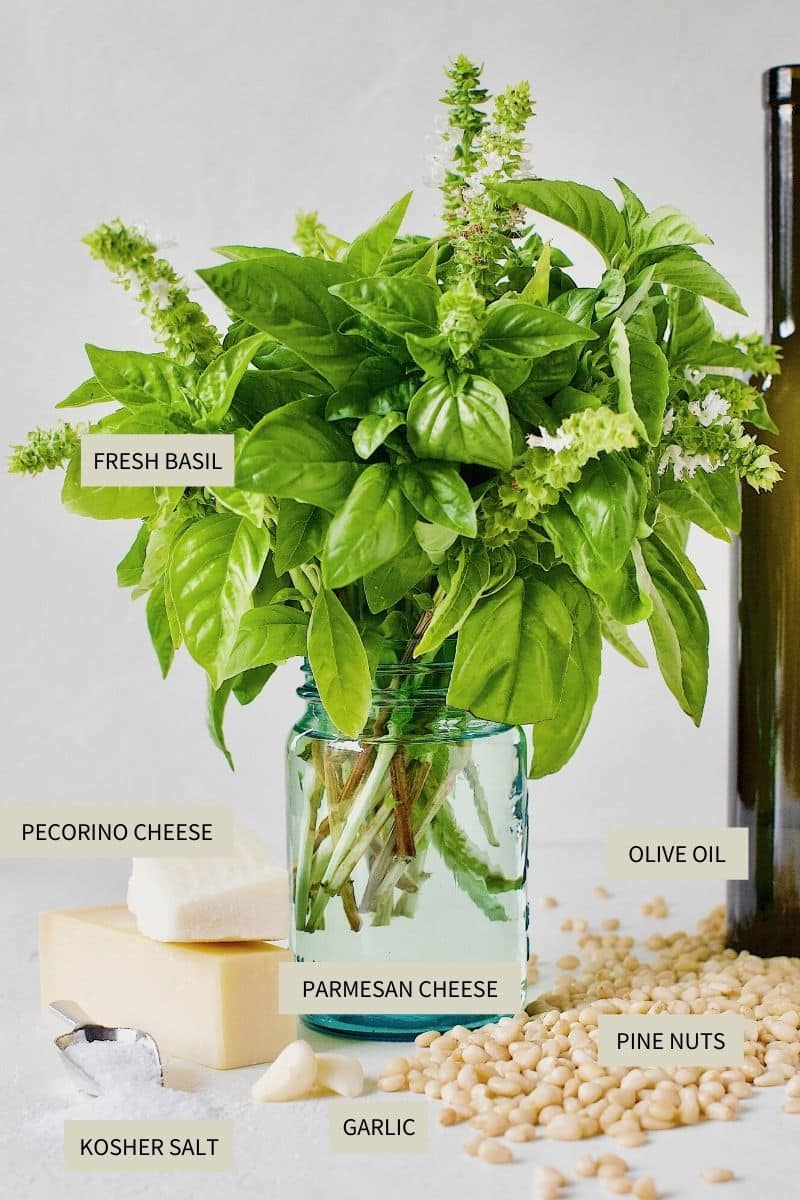 Use the JUMP TO RECIPE button at the top of the post, or scroll to the bottom of the post to see the full recipe card with ingredient measurements and instructions.
Method
If you would like to make pesto in the most traditional manner, you can do it by hand using a mortar and pestle. But who am I kidding, who has time for that? So let's make it in a food processor.
First note, if your pine nuts are raw, quickly toast them over medium heat until lightly browned. Then allow them to cool completely before blending. Be sure to keep an eye on them because they can burn in an instant.
To stay traditional I like to pulse the ingredients into pesto in layers. I begin by pulsing the pine nuts and garlic together until a chunky paste forms.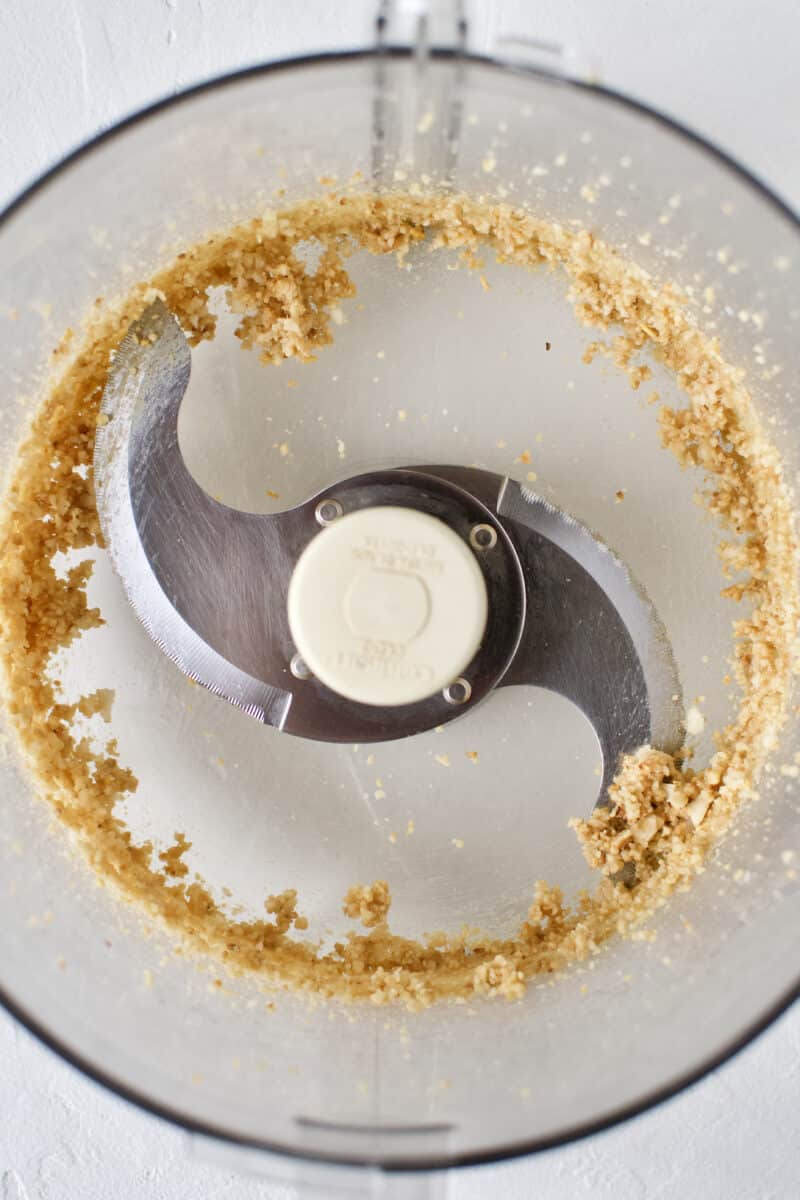 Next add the basil and pulse just until well chopped. Then add the cheese to the bowl and stream in the oil just until the mixture forms a paste.
I then work a little more oil in by hand until the pesto loosens a bit. It should be a consistency that is easily spreadable, but not runny.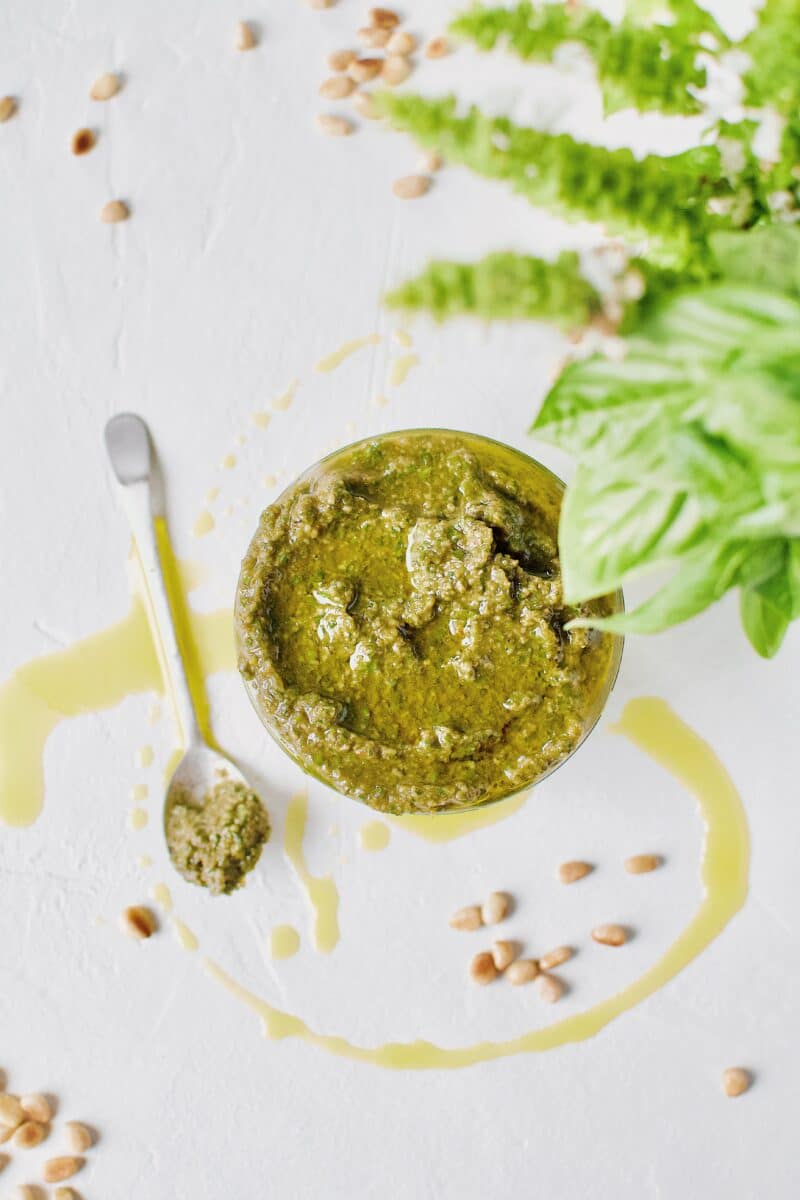 Notes & Tips
Fresh Basil Pesto Sauce uses few ingredients. Using the best and freshest you can get is very important.
Buy the basil the day you are going to use it if you are not using garden fresh.
Use the best olive oil you can afford, it makes all the difference when the ingredient list is small.
If not using your pesto as soon as you make it when storing be sure to top your sauce with more olive oil to prevent oxidation and use an air-tight container.
More Italian-Style recipes
Quick and Classic Homemade Lasagna
Giant Meatballs in Tomato Sauce
Marinated Olives with Tangerine, Kumquat, and Chilies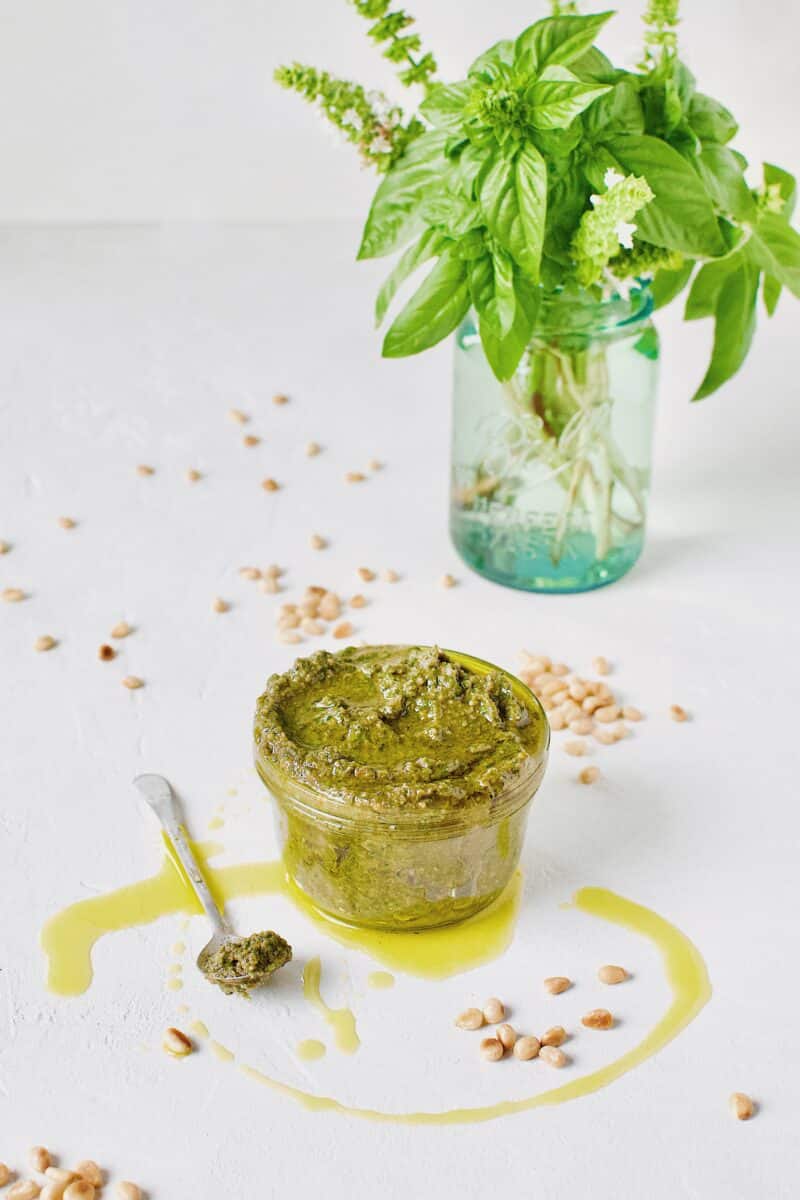 Did you make this recipe? Let me know by leaving a review or comment! And be sure to sign up for my newsletter, and follow along on Instagram, Pinterest, and Facebook!