This Homemade Lasagna recipe is my ultimate go-to. I take a few easy ways out, but it is ALWAYS delicious, semi-homemade, and will transport you right back to childhood. It is a perfect weeknight dinner with only about 30 minutes of active cooking time required, another 30 in the oven, and 20 to cool after. This is also my go-to Christmas Eve Lasagna recipe, because it requires minimal effort, exceptional taste, and can even be made ahead of time to make dinner a cinch to pull off!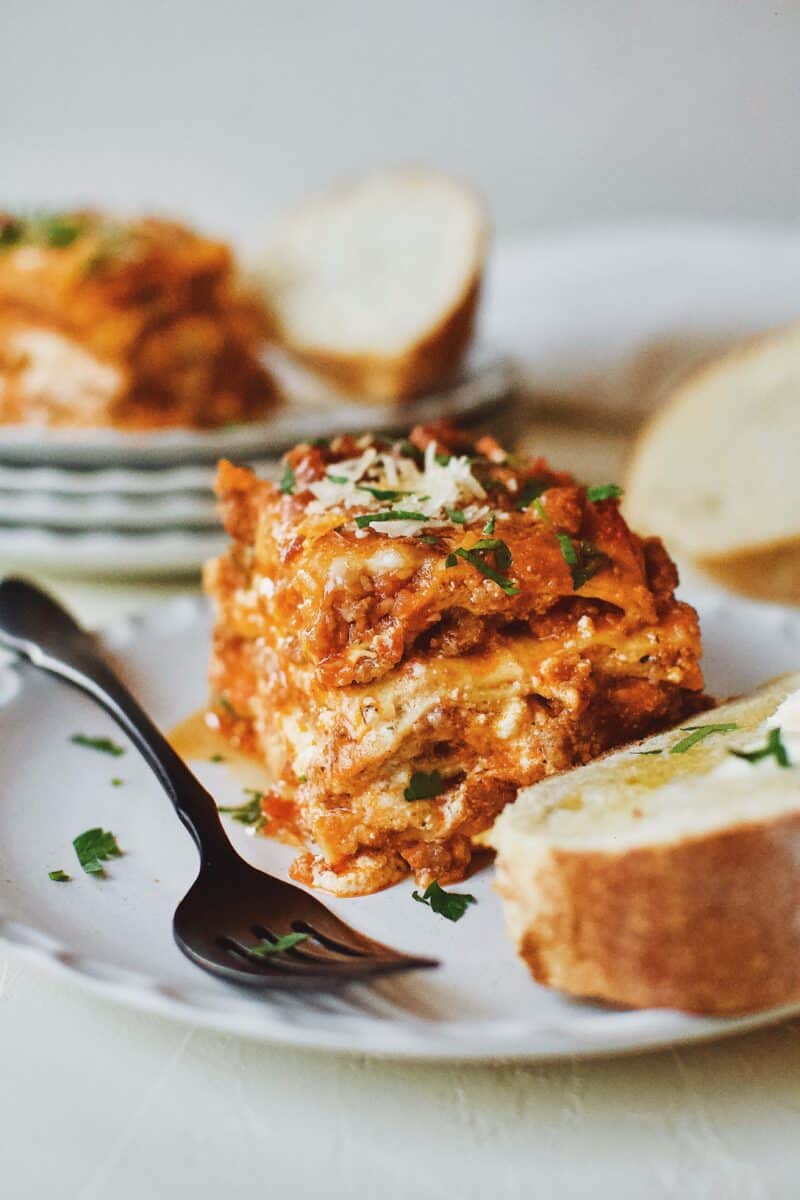 What you need to make Homemade Lasagna!
The one shortcut I take that makes this recipe SUPER QUICK is using a jar of premade marinara sauce. Get your hands on a nice quality brand, something with little to no preservatives in it. Victoria is my favorite sauce, you will need 2 of their regular jars for this recipe or one Costco size jar!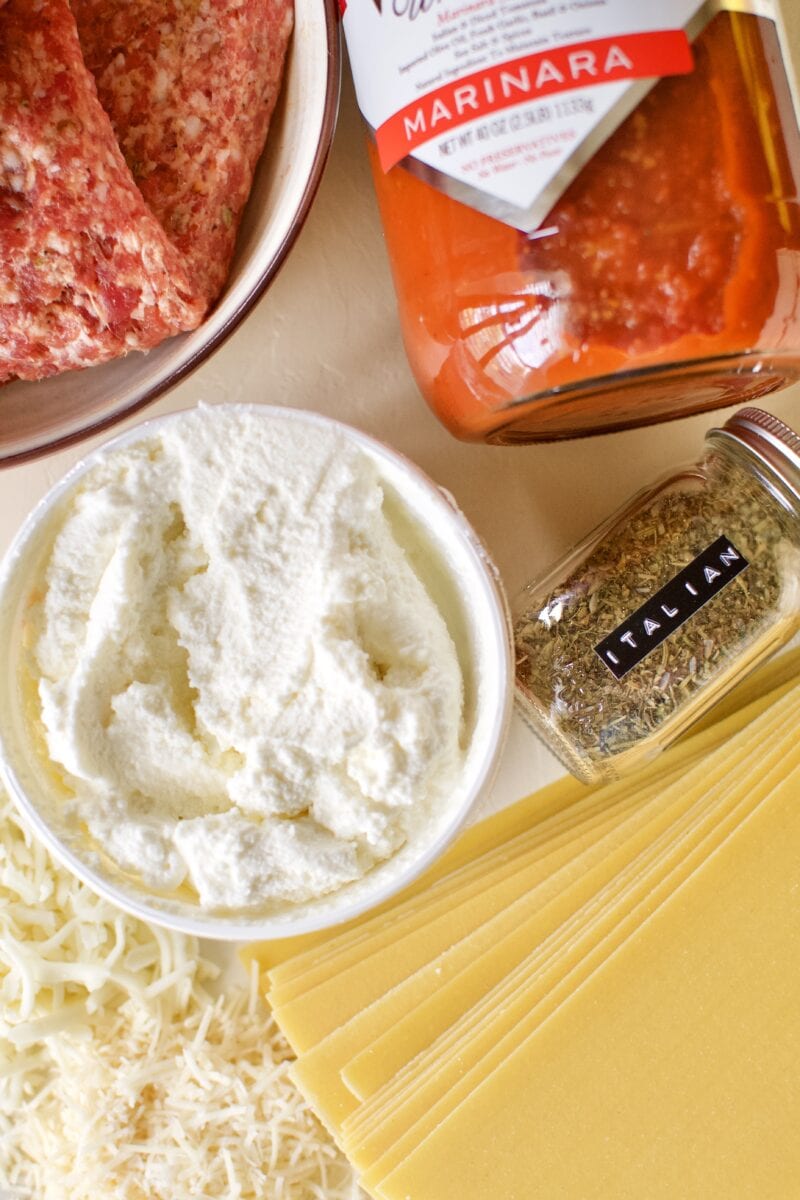 The second shortcut, use oven-ready lasagna noodles. They are key and the only way to make lasagna in my opinion, it is the way they do in in restaurants and will give you a better than restaurants taste!
Then, it is a simple as browning some Italian sausage and seasoning some ricotta cheese. Layer it all up in a pan, and dinner is ready for the oven!
Things to remember when making Homemade Lasagna
Depending on the pan you use you might have to snap a few pieces of the oven-ready lasagna noodles to cover all the way to the edges of the pan. In my photos I used an 8x8x3-inch pan, you could spread this out and make it in a 9x13-inch pan. I just like the drama of a tall lasagna, but that's just me.
Be sure to cover the noodles completely in sauce or cheese. They depend on the moisture to cook through and become soft during the cooking process.
This recipe can be assembled 3-4 days in advance and held in the fridge, well covered until you want to bake it. It can also be made in two smaller pans and frozen in you have a smaller family and don't want a lot of leftovers. Assemble, wrap tightly in plastic wrap, and store in the freeze up to 6 months.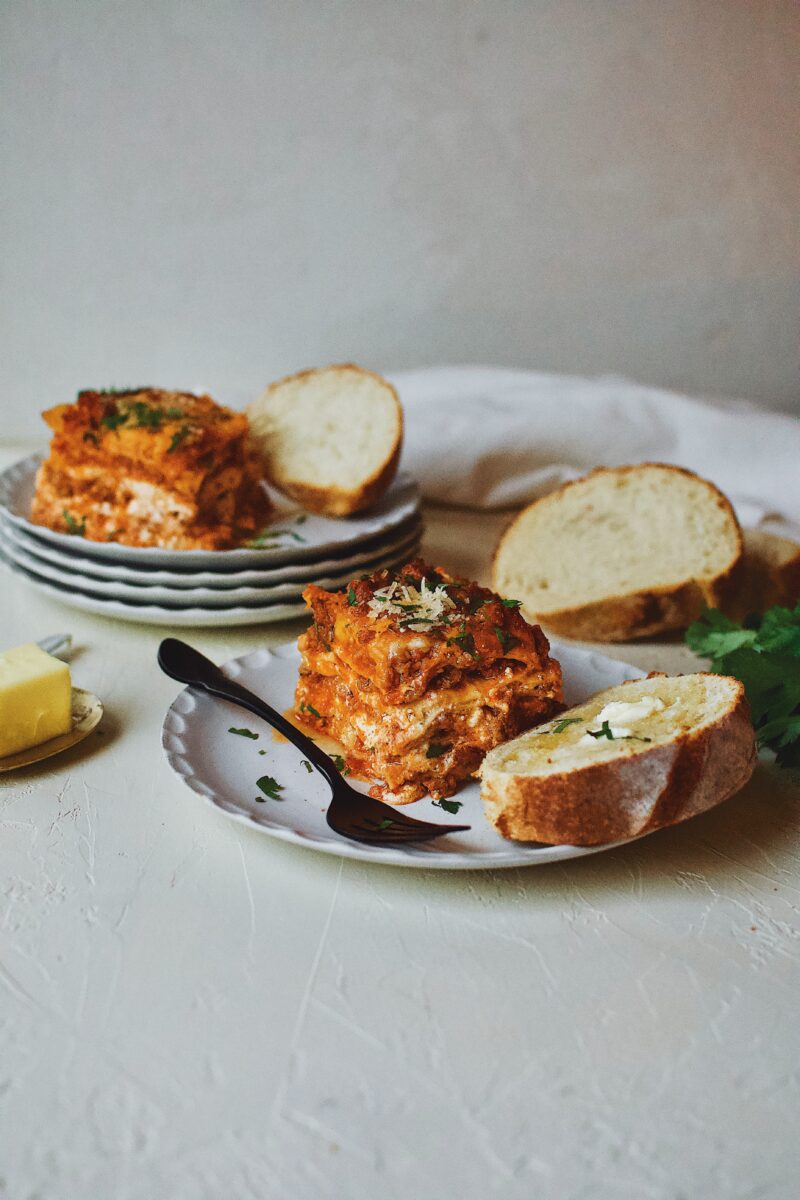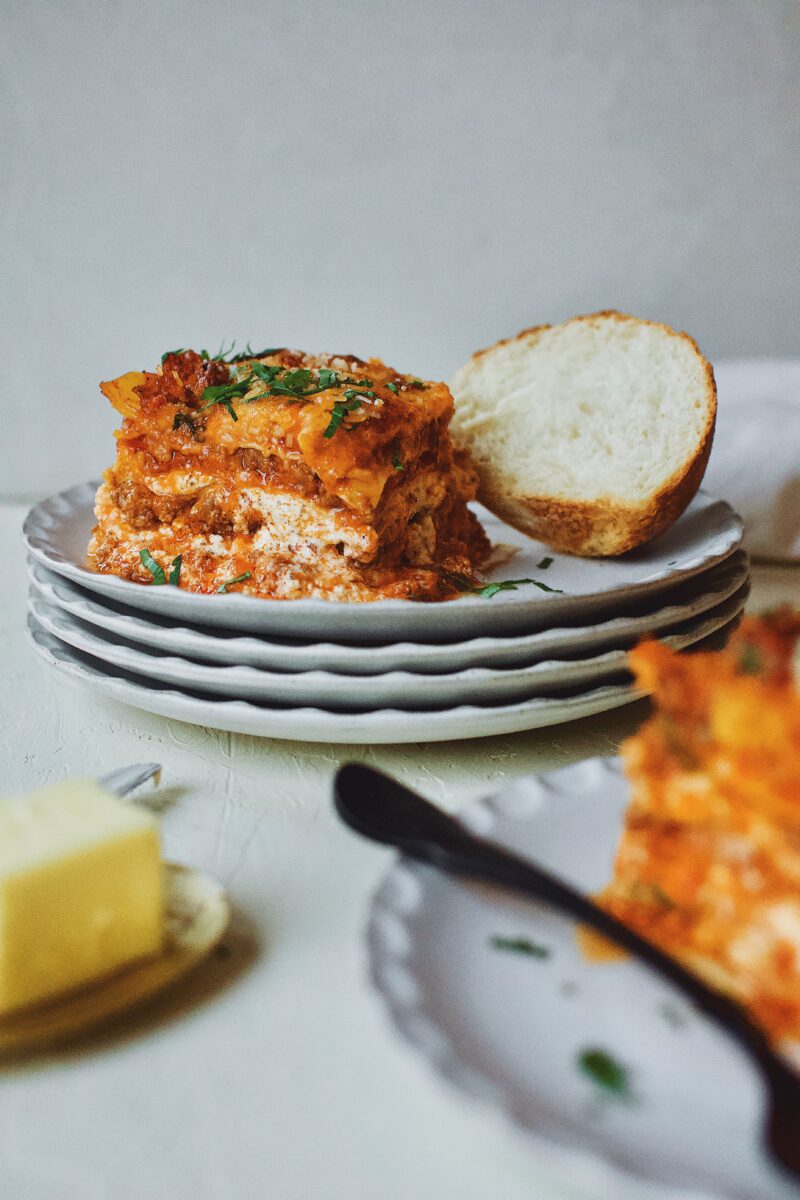 Did you make this recipe? Let me know by leaving a review or comment! And be sure to sign up for my newsletter, and follow along on Instagram, Pinterest, and Facebook.