I discovered Marinated Olives similar to this while shopping in a specialty grocery with a friend. They were so delicious, but I wanted the flavor to be punched up just a little more. So I decided to give them a go, and I have to say, I am in LOVE!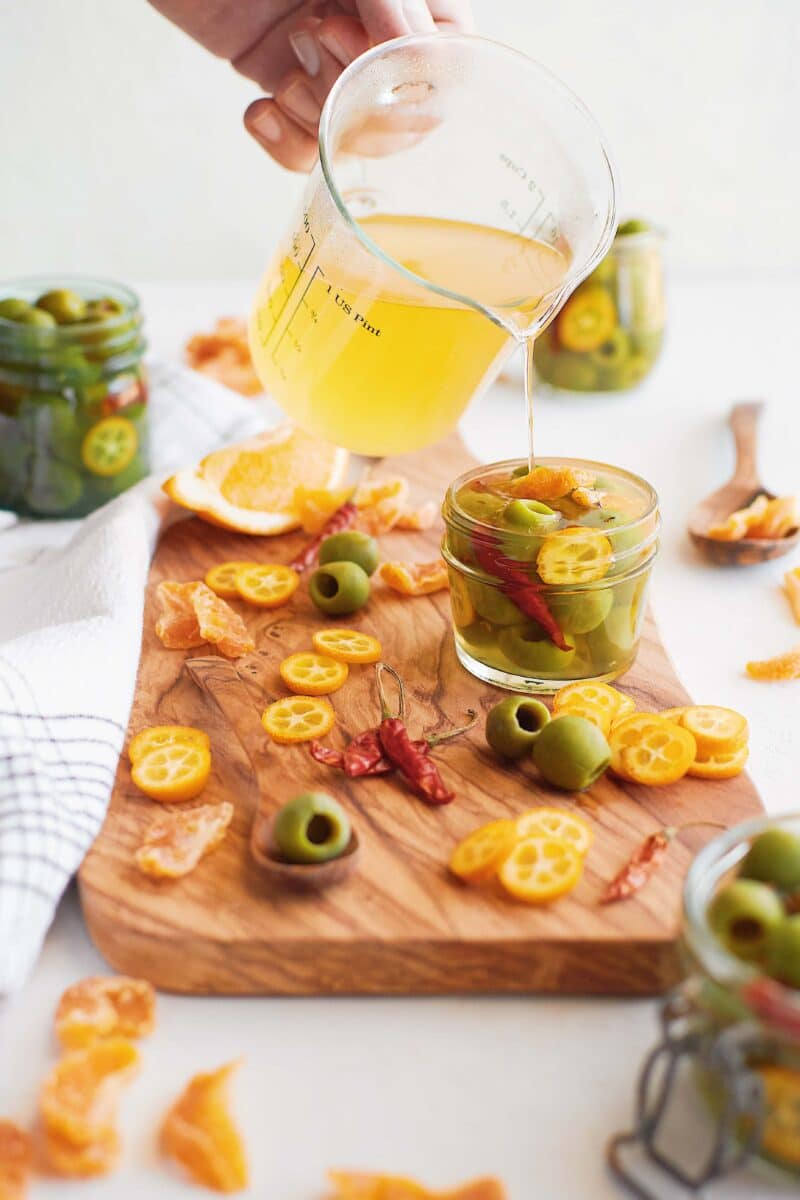 This is a simple and delicious recipe that is perfect to make for holiday charcuterie boards or to give as gifts. I make a big cheese tray for Thanksgiving and Christmas every year and I can't wait to add these. A little fruity, tangy, spicy, and salty, they pair perfectly with a glass of prosecco and some smoked almonds.
What you need!
Castelvetrano Olives. They are famed for being the most delicious, and highly favored olive to come out of Italy. Buttery, briny, and with a mild flavor that absorbing flavor easily, they are fantastic for marinating. They are the perfect olive for this recipe, seek them out, they can be found in most grocery stores these days.
Tangerine Juice. Fresh is best for this recipe, that is why I usually make this around the holidays when fresh citrus is showing up in stores. If you really love them, you can make a big batch to last you all year.
Kumquats. They have a sweet tangy flavor and I love their size for sliding a few slices into each jar when marinating. It looks nice and continues to add flavor as they sit.
Chile de Árbol. These spicy little Mexican chiles add just the right amount of kick and much like the kumquats, they look nice in the jar, style, and substance!
Salt and Vinegar. I use Champagne vinegar for its delicate and tart flavor that pairs nicely with the citrus flavors. The salt is a necessary evil, though the olives are salt, they help preserve the olives and balance all the other flavors.
Sugar. This helps balance everything out and makes the heat sweet, and will keep you coming back for MORE!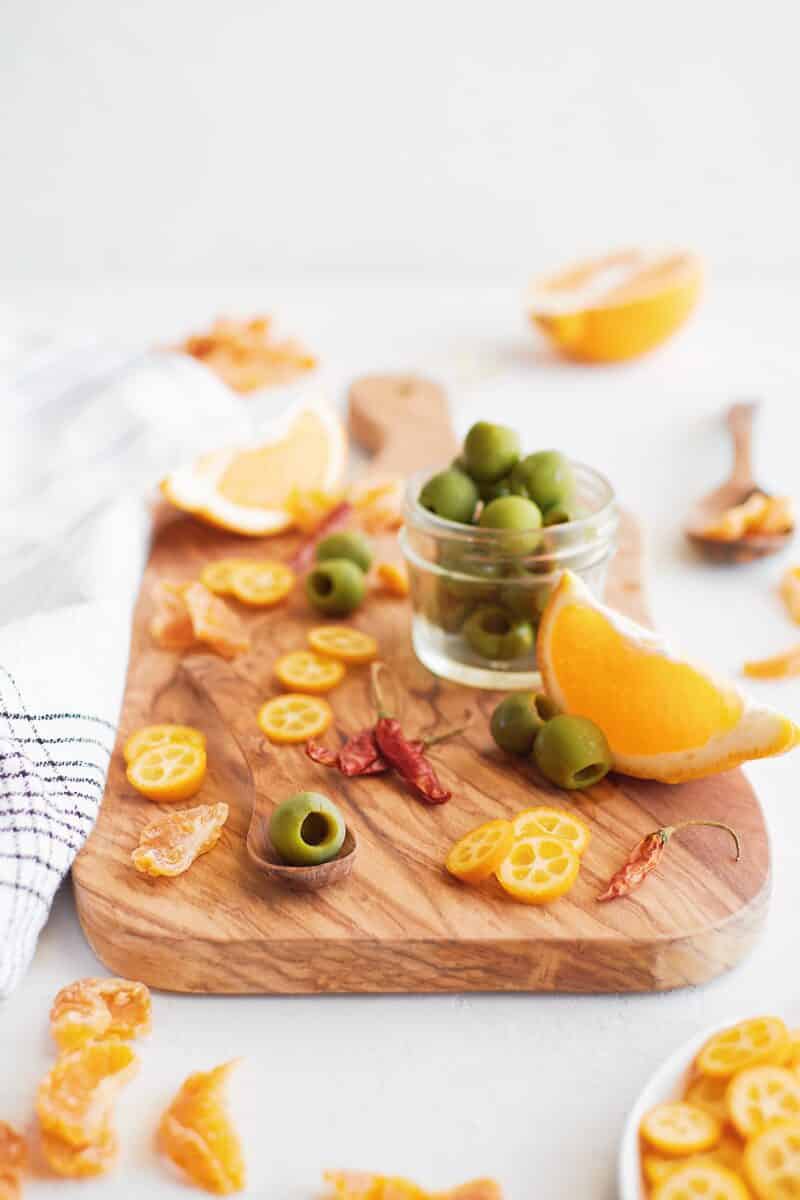 Giving as Gifts
I love canning a few small jars of these up to give away as gifts or to take to hosts at Thanksgiving or Christmas parties. Marinated olives are a perfect accompaniment to any meat and cheese tray.
Be sure to stuff a few slices of kumquat and some chiles into the edges of the jars so they look as good as they taste.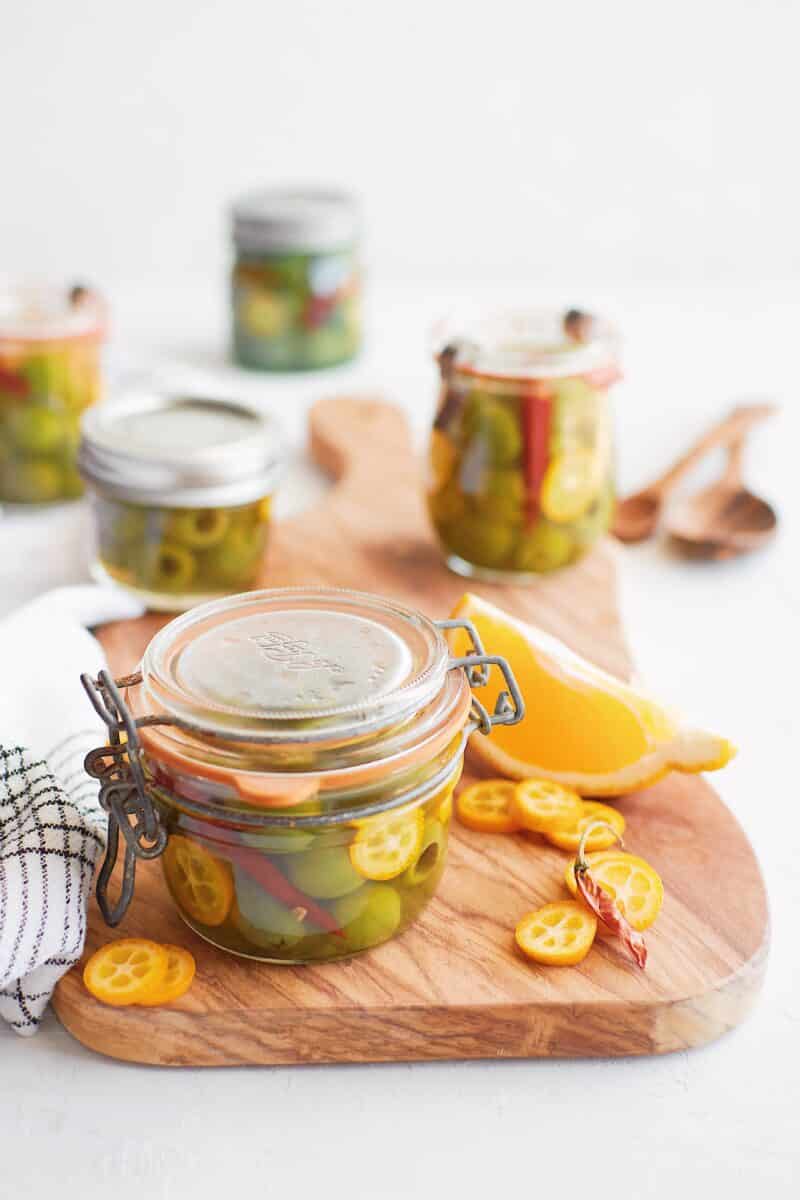 If you want to make an extra big batch as I do, grab THIS can of olives. It's the best price around and allows you to be olive obsessed like me. And if you aren't already, you will be when you try these.
I like THESE little mason jars for gift giving. The size is just right and they can go directly from the fridge to the table to the cheese tray.
If you have a hard time finding the dried tangerine slices, USE THESE, or if you are near a Trader Joe's you can sub for their dried mandarines.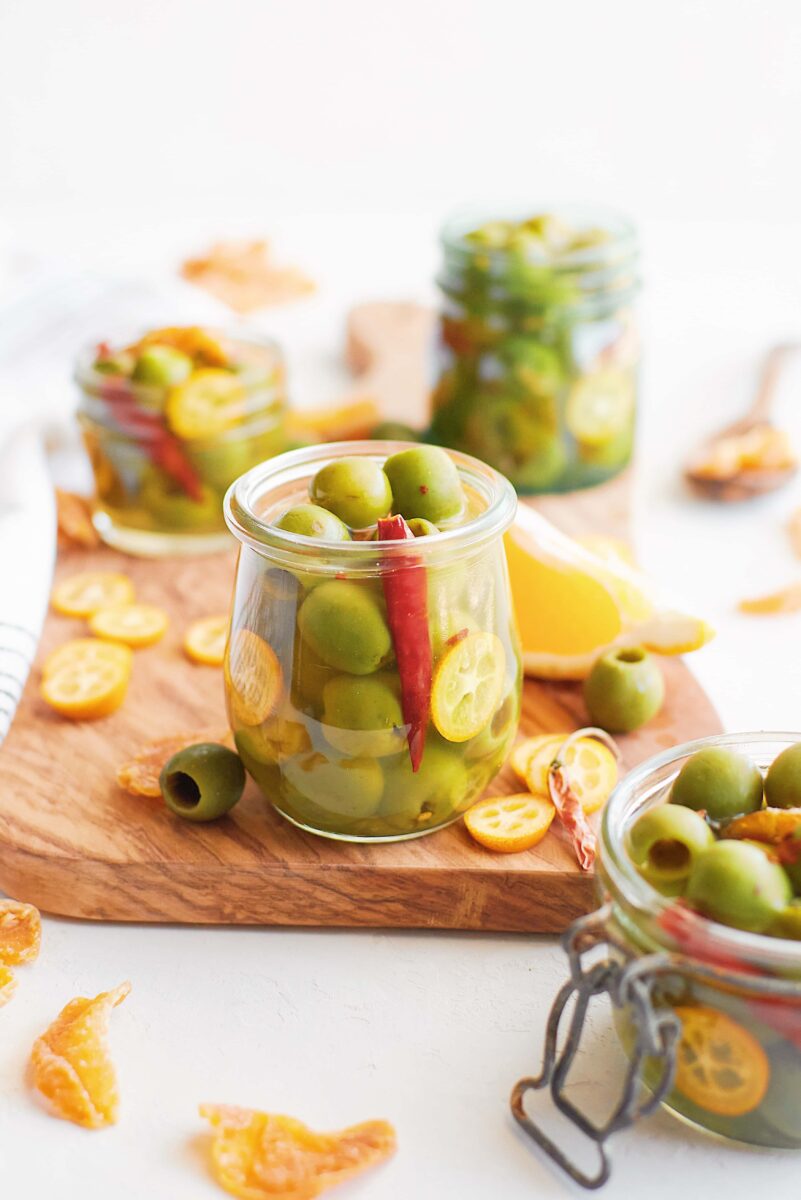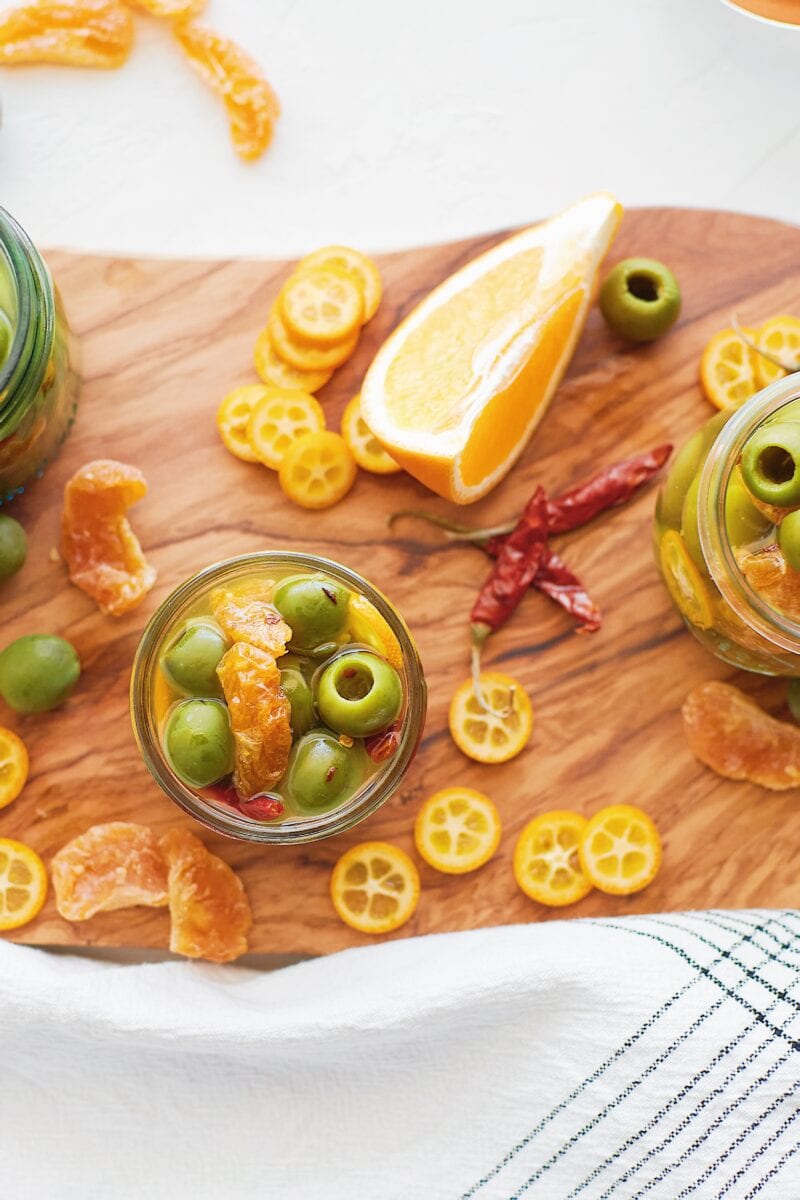 Did you make this recipe? Let me know by leaving a review or comment! Also, be sure to sign up for my newsletter, and follow along on Instagram, Pinterest, and Facebook!
For MORE of my most POPULAR Magnolia Table Reviews!
If this recipe review was valuable to you, take a look a some of my other reviews that have been super popular!
See all of my reviews of recipes Joanna cooked in Season 1, HERE!
Jo's recipe for 1919 Pimento Cheese is by far my most read review. I have adjusted to the recipe to replace the Velveeta, which I just can't bring myself to bring into my kitchen.
Her Zucchini Bread is my next most popular review, and it is one of my very favorites to pick up when visiting Waco.
And to ready my full ranking of every recipe in the first cookbook check out this post...Magnolia Table Cookbook…my overview!