I was inspired to try my hand at this Homemade Sausage Manicotti Recipe after enjoying some out at a restaurant. Something I don't do often. But it was so simple and delicious that I wanted to try my hand at recreating it in my own kitchen. I had never made it before, so I did some learning on how to form it, and I was on my way to YUM!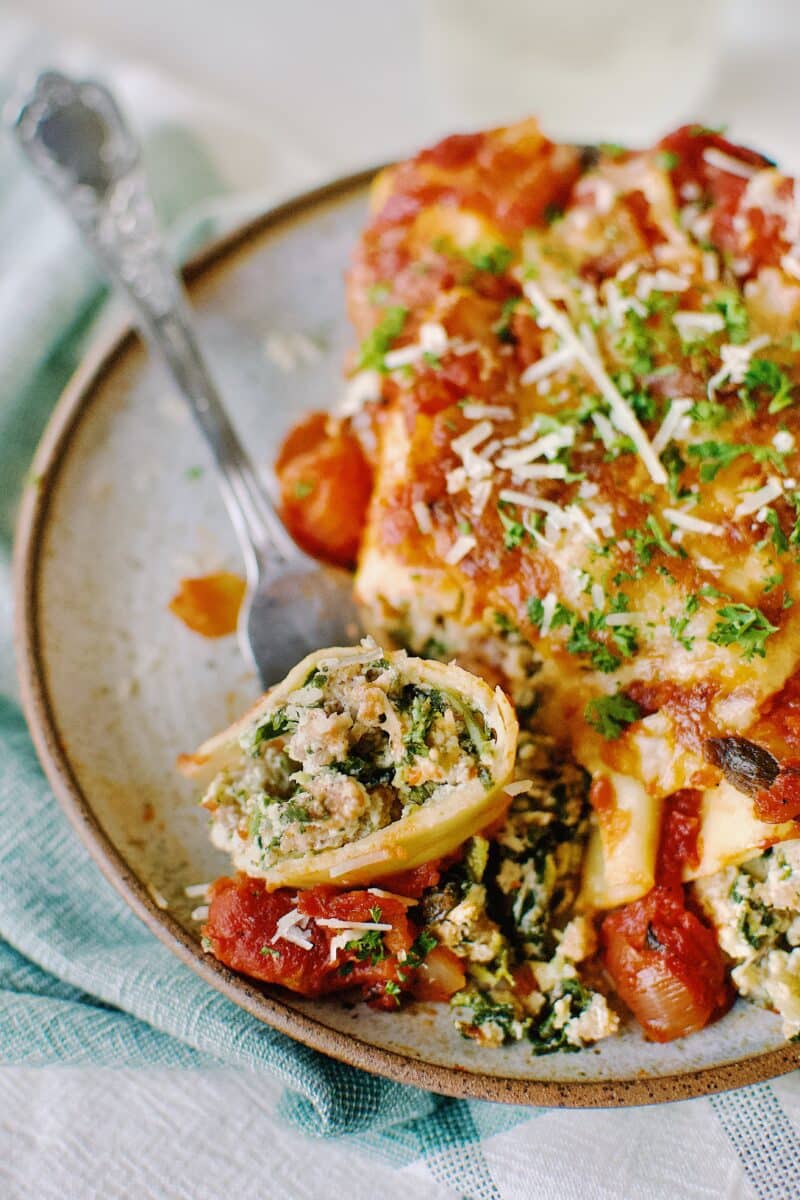 Now I am going to share my knowledge with you. It is a lot easier than you think to make, but it is nothing short of impressive! So don't tell anyone, just let it be a stunner on the dinner table.
Jump to:
Ingredients
The ingredient list for this recipe may look a little long. That is because I am sharing how to make every element from scratch. If you choose to use some storebought elements that is fine. But I wanted to provide all the fully scratch-made processes with you here.
That said, you don't have to stress yourself out and make all of this at one moment. All of the elements can be made a day or two in advance. The sauce will hold for 2 or more days in the fridge after making, and the pasta can be made up to 2 days in advance.
For the filling, I do like to make that fresh, just because it is so easy to make, but you could even mix it together the night before if you wanted to reduce the amount of work you have on assembly day.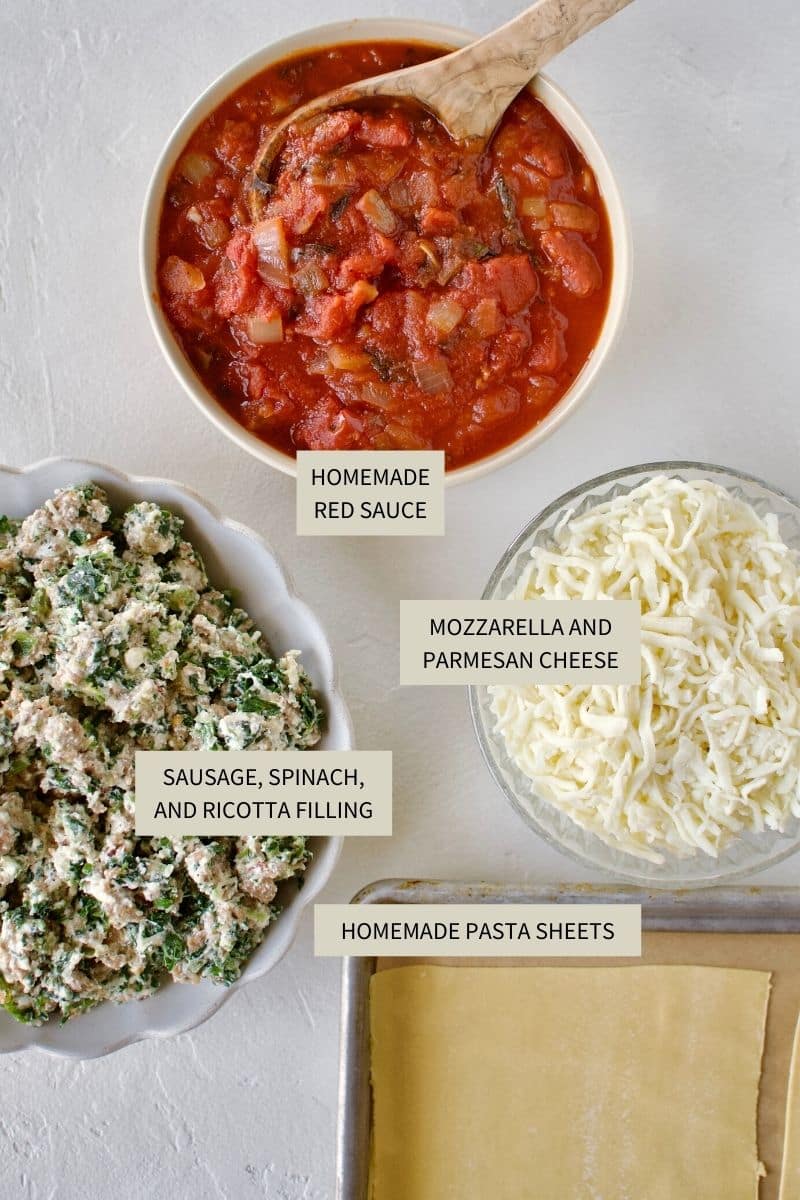 Once you have all your ingredients put together and in front of you, the assembly process will go quickly. I lay everything out on the counter, then boil a couple of pasta sheets at a time and get rolling. But more on the below in the method.
Method
Now that all the ingredients are ready it is time to roll some manicotti.
Start with a layer of sauce at the bottom of your pan. Next, begin boiling the pasta rectangles you have cut, these become your manicotti "shells". Fill each shell with some of the filling, about 2 heaping tablespoons or so.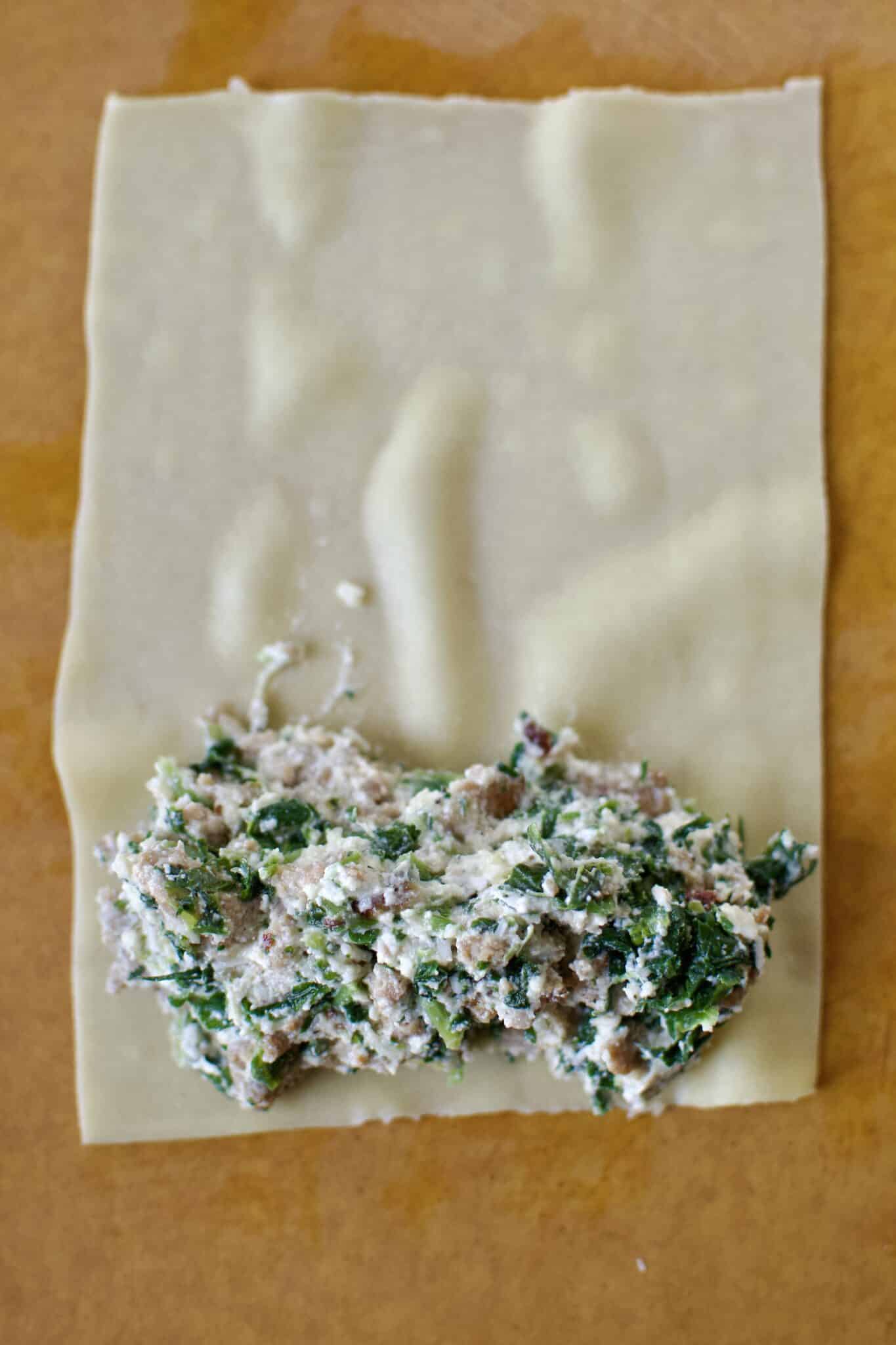 Roll the pasta up, and place it seam side down in the pan that has the sauce in the bottom of it. Continue this until all the pasta has been filled. Top your rolled manicotti with sauce and some mozzarella and parmesan cheese. Baked until the cheese is melted and lightly browned. You can even turn the broiler on for a minute if you like your cheese nicely browned as I do.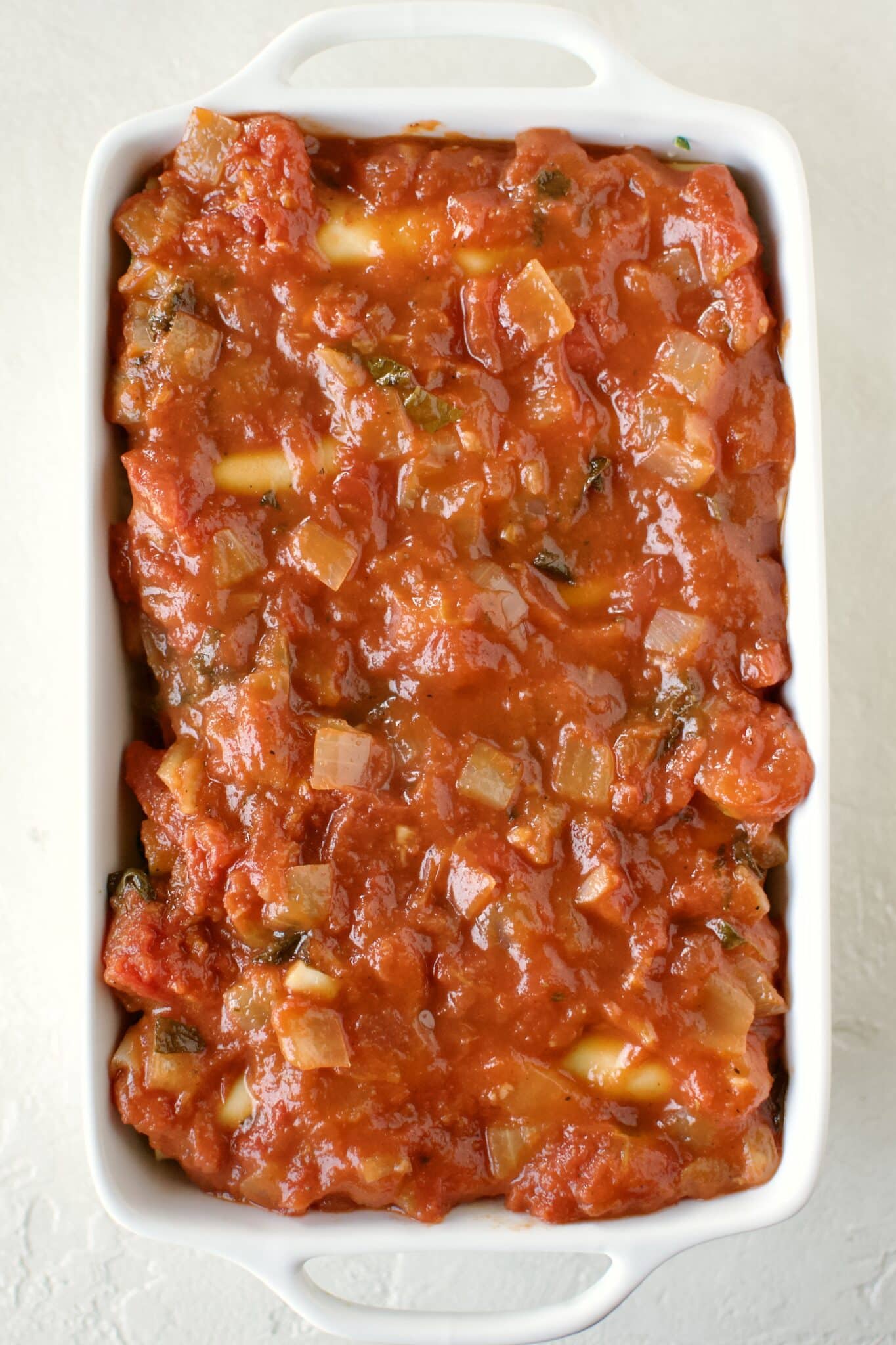 Let it cool just enough to set, so it doesn't fall apart trying to get them out for serving, about 10 minutes. Manicotti is kind of like lasagna in that sense, it needs a sec to chill. Now it is time to serve and enjoy. I know this recipe is a little bit of work, but I guarantee that is 100% work every ounce of effort once you have your first bite!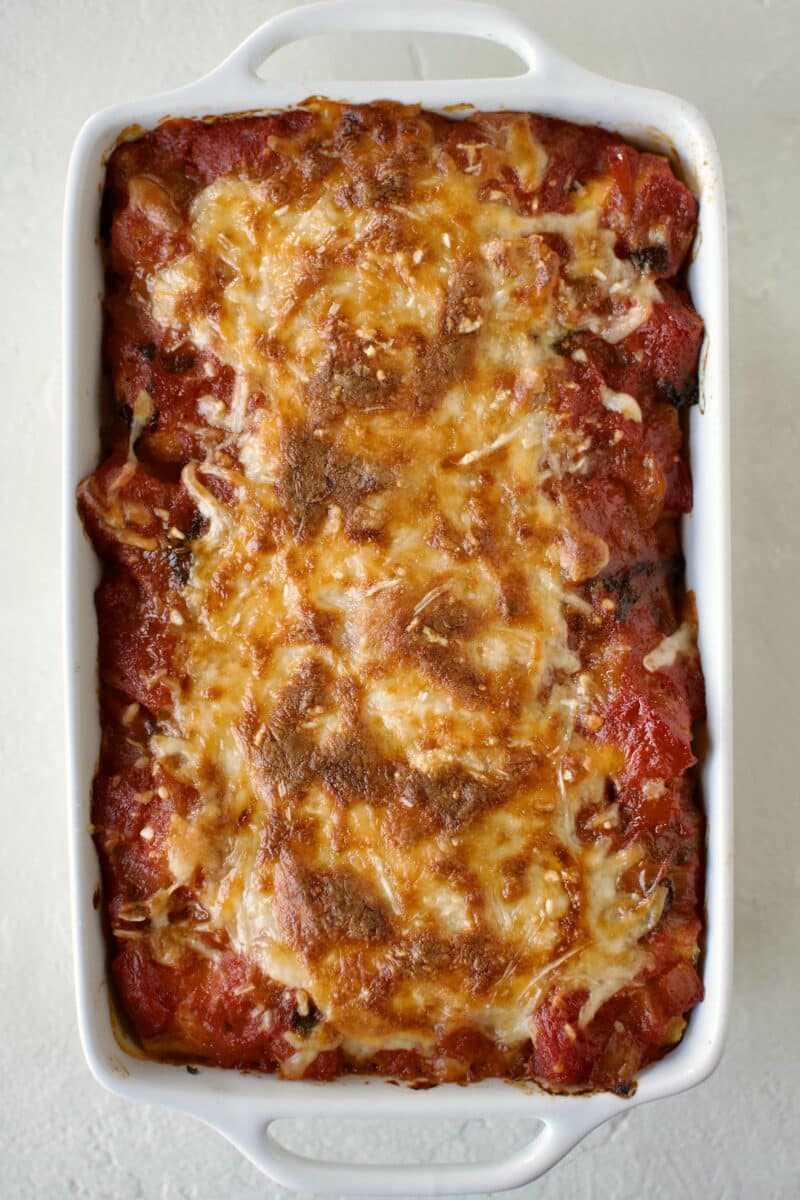 Notes & Tips
When it comes to the pasta, some eggs are bigger or smaller than normal and you may need to add an additional egg or a tablespoon or more of flour depending on how your mixture is coming together. Get to know your ingredients and just feel it out. It doesn't have to be so scientific it's all about the feel and putting love into your food.
When I found the pasta maker of my dreams on sale for a price I couldn't resist, I scooped it up and quickly became a human pasta-making machine.
It's the 3 piece set that attaches to a KitchenAid Mixer and it makes rolling fresh pasta so easy you could do it every day.
As any Italian grandma will tell you, "It's all about the gravy!", and this sauce is the quintessential "gravy" that you need in your life. It is basic and pure, yet perfect. Use it for all your pasta needs.
I have pretty much perfected this filling for this Sausage Manicotti Recipe and I don't think I will be straying anytime soon. It is packed with flavor and hits ya right in the feels. It will have you coming back again and again.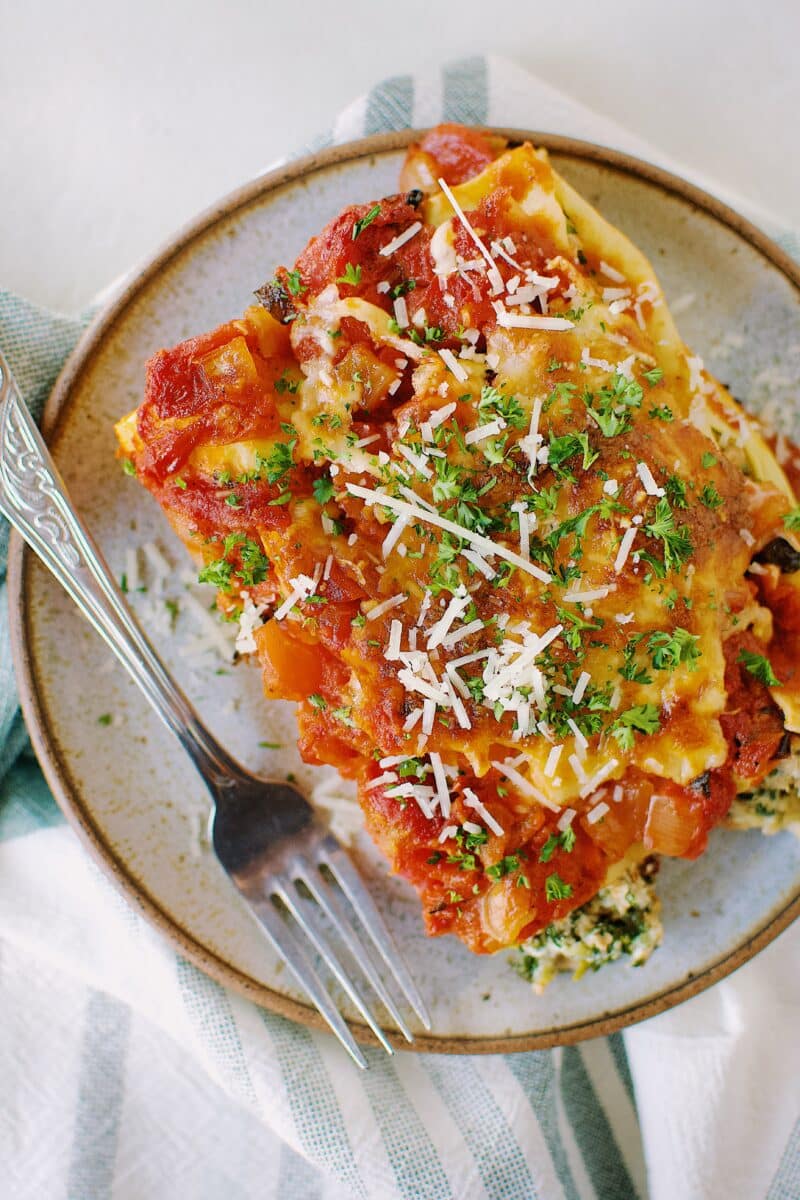 Substitutions
In place of making your own pasta, you may find fresh pasta sheets at your local specialty grocery store or there are some Italian restaurants that will sell you some. Fresh really is best. And if you can find them locally, which I never can, you can use dry shells that you have to boil before filling. I even found these gluten-free manicotti online.
You can make this Sausage Manicotti Recipe with any type of ground meat that you have on hand. Just season it up with some Italian seasoning and red pepper flakes to give it the flavor and kick you would get from using real Italian sausage. You can also leave the meat out altogether and have a simple stuffed cheese manicotti.
If you choose one thing to buy store-bought, it can be the sauce. Victoria or Rao's Pasta sauces are my favorite and can be your helper if you want to eliminate one homemade element.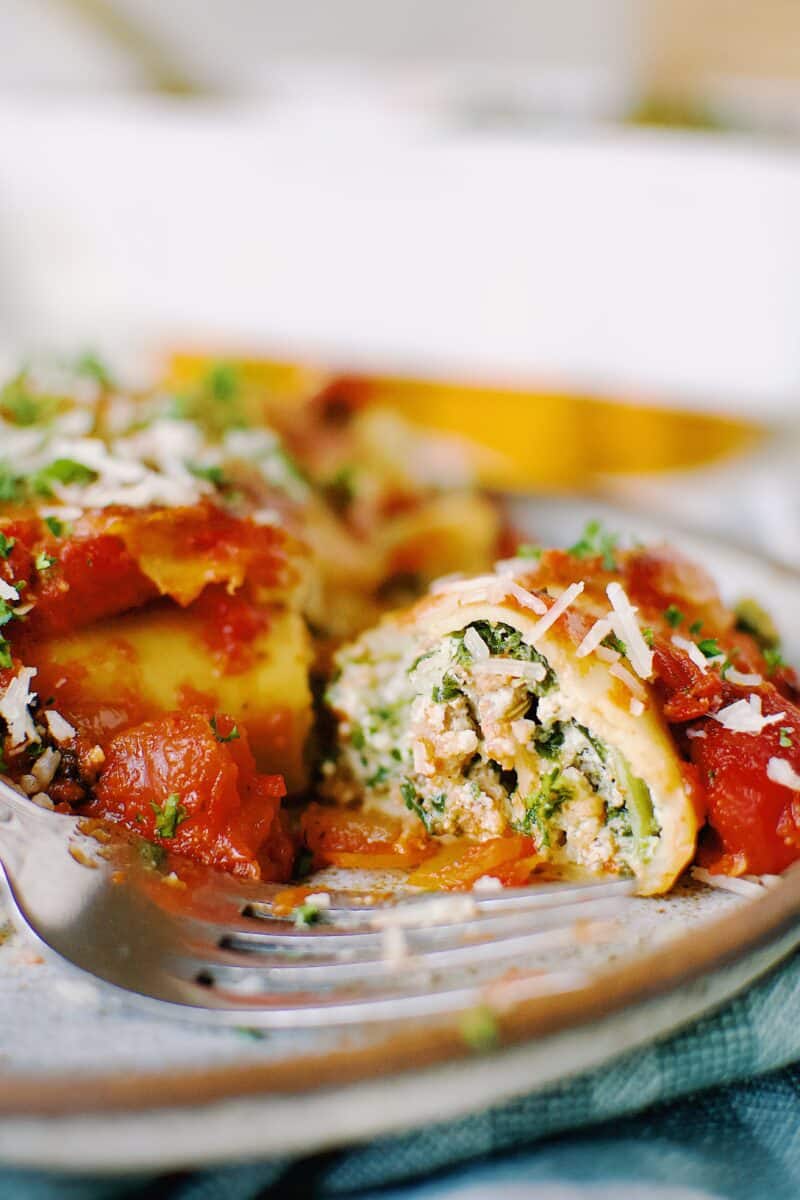 Did you make this recipe? Let me know by leaving a review or comment! And be sure to sign up for my newsletter, and follow along on Instagram, Pinterest, and Facebook!