It was a crisp cool fall day in Texas, something we don't see often, even in the fall, and I was craving some FRESH bread. I needed these Garlic Parmesan Rolls in my life. So this recipe came to be, fresh yeasted rolls that you can have on the table in one (1) hour!
1 hour!! I just want to make sure you heard me right! You could have these FRESH, HOT, READY, EVERY DAY IF YOU WANTED, ok I'm done yelling now!
If having fresh bread on the table in an hour or less doesn't get you excited, I don't know what else will? These rolls are great for EVERYDAY because of that fact, or they are even something you can use at the Holidays. Maybe someone forgot the rolls for Thanksgiving, no worries, just a couple pantry ingredients and you can have these on the table with the turkey!
I took my rolls on a garlic and parmesan spin because that was what I was craving that day and it paired well with what I was making for dinner. But if you leave out those extra flavorings you can have a basic roll fit for any dinner. Or you can even coat this roll in a little cinnamon sugar to give them a sweet twist.
All that said, this is a great basic roll that you can dress up or dress down any way you like it. Tailor it to the meal it is being paired with and you are on your way to something fantastic.
How to make Homemade Rolls
The process for these rolls is actually quite easy. It is a straight dough method which means that you throw all the ingredients into your stand mixer and let it do the work for you you. The ingredient list is also small, and if you know me that is all I need to be convinced to make it!
This recipe only requires you to have flour, water, yeast, and butter. If you have those and pantry staples like sugar and salt, you are ready to make these rolls.
As I said, you basically throw all of that stuff in a mixer and let it do the work. Let the dough rise for 20 minutes before shaping, shape and rise 20 more minutes and you are ready to bake.
I add a little roasted garlic powder into the dry ingredients to make my Garlic Parmesan Rolls even more garlicky. And then top them butter and garlic salt before baking and with freshly grated parm AS SOON as they come out of the oven. This makes for a perfectly irresistible roll!
If you happen to have any of these rolls leftover, they do reheat beautifully for a couple of days after baking. But they also make some amazing stuffing if you need them for that too. So maybe you add these to your Thanksgiving week family menu and make a double batch so you have fresh bread to make stuffing with.
As I write that I am thinking that is a great idea and maybe it will have my sister leaving the stovetop behind! Fingers crossed!
I can also share with you that I tested these in many shapes and it works any way you want to work it. You could make parker house rolls by putting three little rounds into a muffin tin, or make equal-sized rounds and place them in a 9 x13 pan for traditional "Hawaiian" style rolls. Don't let the shape of the pan you have stop you from making these, they are life-changing!
Garlic Parmesan Rolls
These perfect little rolls can take you from "I want fresh bread" to in your mouth in one (1) hour, yes you read that right, 1 hour! Now get on it and make these delicious little rolls right now!
Ingredients
1 1/2

C

warm Water

110-115 degrees

1

T

Active Dry Yeast

2

T

Sugar

2

T

Butter

soft, almost melted

1

t

Kosher Salt

4 1/2

C

Flour

1/2

t

Roasted Garlic Powder

3

T

Butter

melted, for brushing on top

Garlic Salt

for sprinkling on top

Fresh Block Parmesan

for grating after baking
Instructions
In the bowl of your stand mixer, dissolve the yeast in the warm water and allow to sit for 5 minutes to activate.

Add the butter, flour, roasted garlic powder, and salt and mix with the dough hook until well combined and the dough begins to pull away from the sides of the bowl. Knead the dough in the mixer for about 5 minutes, the dough should be only slightly sticky to the touch, if it is too wet, add more flour a tablespoon at a time as needed.

Cover the dough and let it rise in a warm place for 20 minutes. If your oven has a proof setting turn that on or set it to the lowest temperature and leave the door cracked with a wooden spoon.

After the first rise, remove the dough from the bowl and shape it to fit your pan of choice. This recipe will make about 18-20 traditional sized rolls and will fill a 9 x 13 pan.

Prepare your 9 x 13 pan with cooking spray and space each roll evenly in the pan. Allow to rise, covered for 20 more minutes.

Preheat the oven to 400-degrees.

Brush each roll with the melted butter and sprinkle with garlic salt.

Bake for about 15 minutes, until golden brown. Remove from the oven and grate the parmesan cheese to your heart's content over the top of the buns.

Enjoy!
Notes
You could also divide the dough into 12 and then split those 12 into 3 each, form small rounds and place them together in a muffin pan for parker house rolls. Do what makes you happy.
These rolls would pair perfectly with my Homemade Sausage Manicotti or my Chicken Parmesan. My friend Sarah also shares a great Slow Cooker Bolognese that they would go great with. Or Lori's Quick Italian Couscous if you want to stay on the fast train while your bread is proofing!
MY LATEST RECIPES!
Get my NEW e-Cookbook here!! ⬇️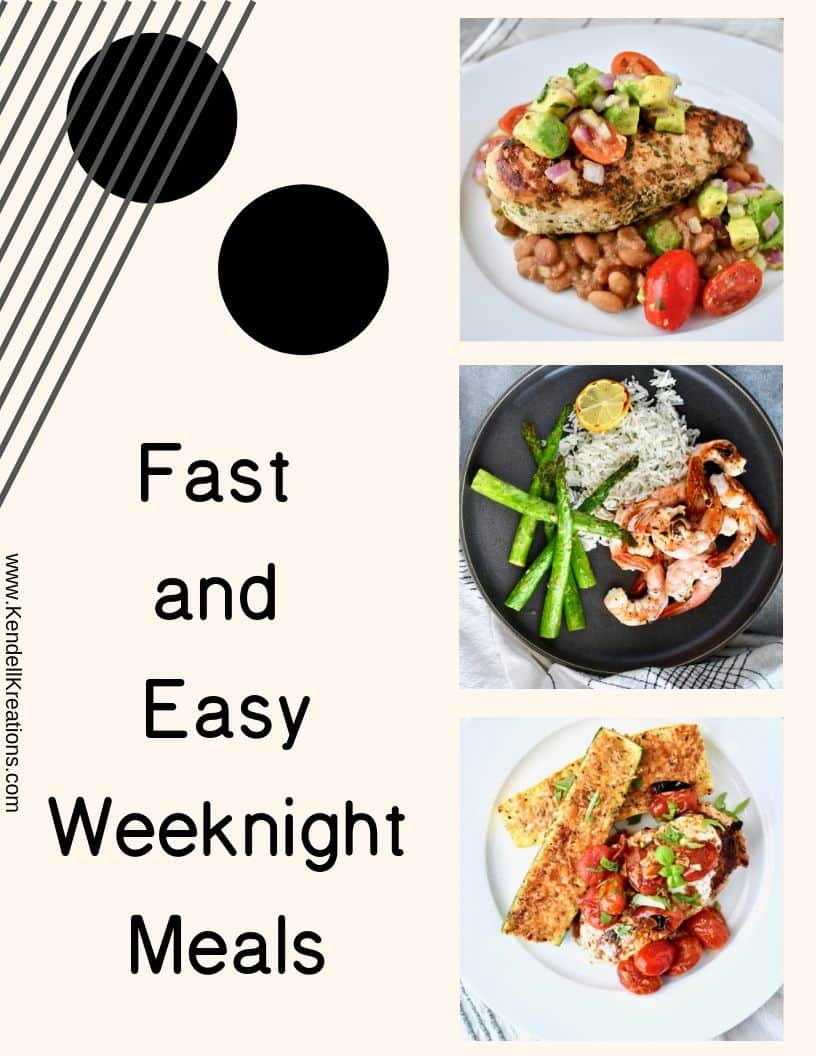 –
MY FAVORITE KITCHEN TOOLS!
Here are a few links to some of my favorite kitchen tools! You get a car, YOu get a car, YOU ALL GET A CAR…in my best Oprah voice
These Rösle Silicone Tongs are a little pricey but they will last you the rest of your life and are the softest in your hand. This is important for someone like m that cooks so much. It reduces strain, I have 4 sets in my kitchen!
These are my FAVE Nordic Ware Sheet Pans, every kitchen should have at least 2 sets of these! I think I have at least 4 of each of these.
This is my favorite pressure cooker, the Fagor is the same concept as the "Instant Pot" but easier to use in my opinion, if you don't have one you NEED one, it will be your best friend in the kitchen!
A sharp knife is the most important tool in the kitchen, these Japanese steel "Shun" knives are my favorite! And this is a great starter set to build on. Once you try them you will be in love so use this as a foundation you can build on for years to come.
This Scanpan 11″ skillet is just the right size for almost anything you will need to cook and my best friend and a real workhorse in my kitchen, it's also a great deal at $99. Scanpan is the best in the world for healthy cooking. It is coated with a proprietary ceramic-titanium coating that is durable while allowing you to use fewer fats and oils when cooking. It is a coating only they use. I could talk all day about my love for these pans, message me if you want more info. Here are some other sizes that are available if you are looking to outfit your kitchen with some new goodies. 8″ & 10″ Skillet set or 8″ Skillet, I still need this one for my kitchen Also, I don't really know how to cook small so the 12.5″ is my other fave!
This giant vat of olive oil is my favorite, I decant it into a smaller bottle for my counter. Or put this spigot on top of a wine bottle!
My favorite baking dish that is so easy to clean even burnt on cheese slides right off!
This Tovolo jar scraper has to be my single favorite kitchen tool, it is definitely the most used tool in my kitchen. If you are NOT a gadget person, this is the only necessity I say is a MUST beyond the wooden spoon.
A great wood spoon is essential, this Olive Wood one is my favorite, I have more than I can count. But can you really ever have too many?
A food scale can be a very important tool in your kitchen, this one is the one I use every day!
If you love Joanna Gaines as much as I do then the 'Magnolia Table Cookbook' is a must in your kitchen, get a copy HERE!