This recipe for Chinese Green Beans evokes memories of great takeout or visiting a buffet, but made at home. I love recreating recipes like this at home because it's easier on the budget, and I can make it to my taste!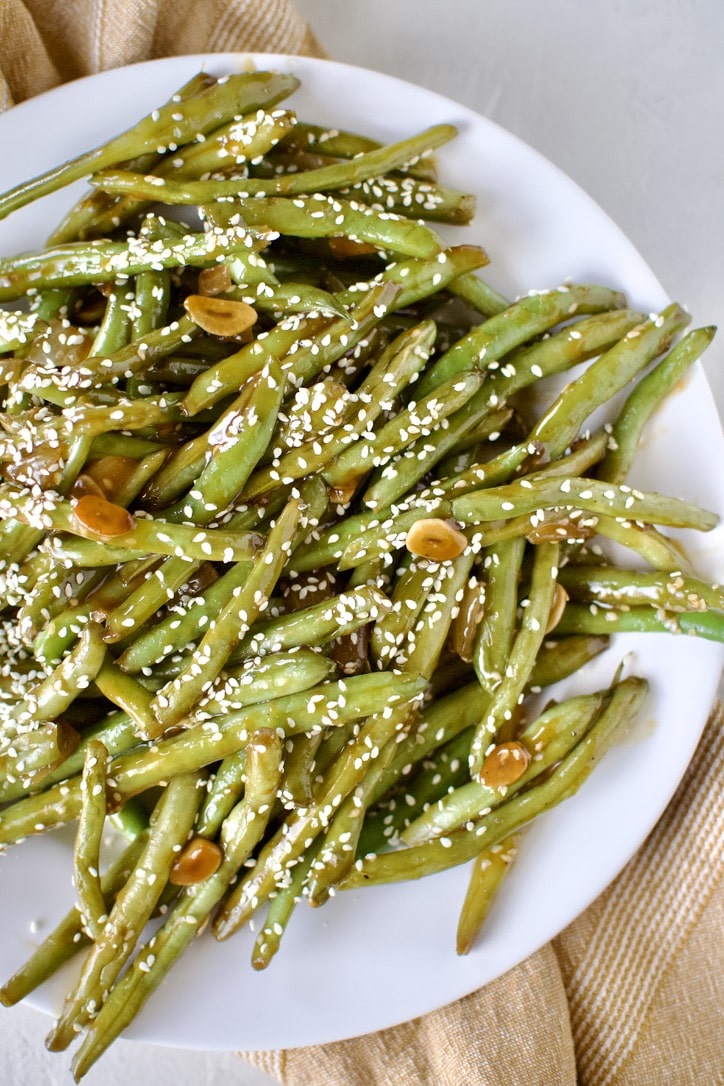 When I crave the buffet but don't want to go out, I whip these up at home. Plus I feel better about them knowing everything that is in them too! And, post-RONA a buffet still worries me a little, so this at-home version hits the spot.
Jump to:
Ingredients
This recipe is all about the sauce and the aromatics. But nothing out of the ordinary is really needed. You should be able to find all of these ingredients easily. And I will share some easy swaps for them if needed later in this post.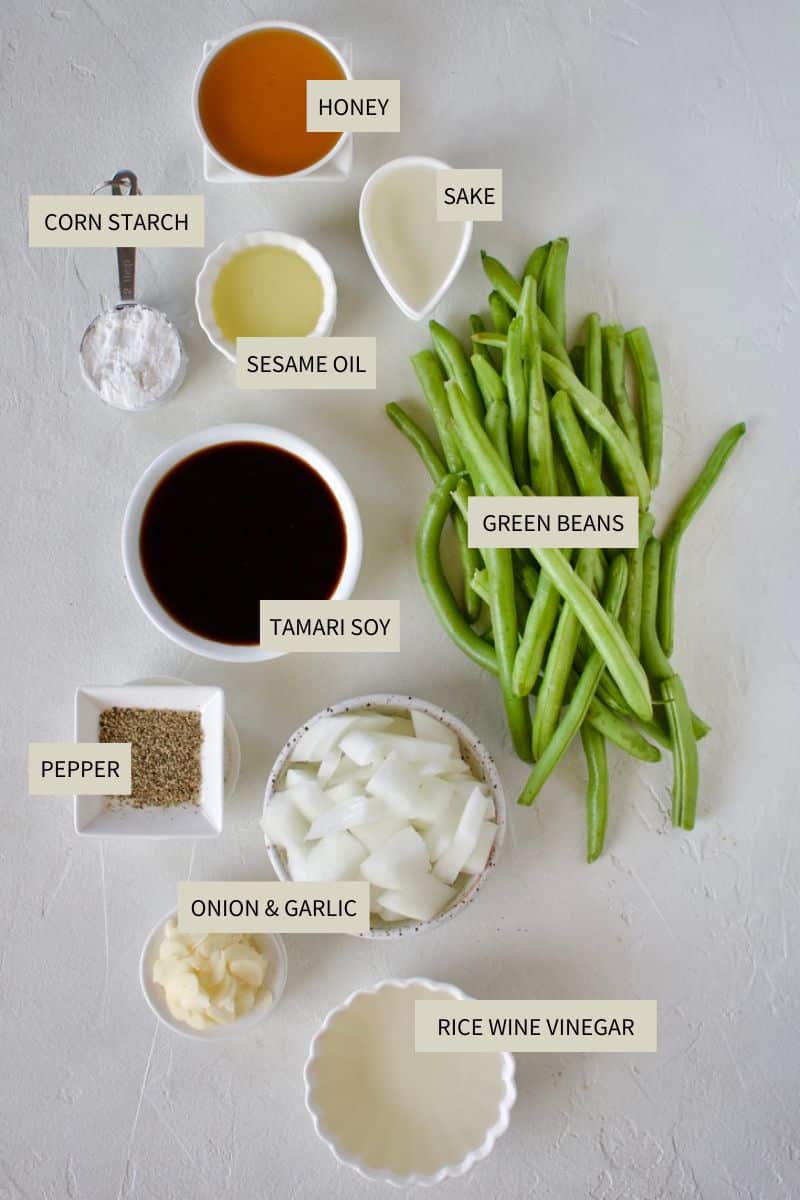 Use the JUMP TO RECIPE button at the top of the post, or scroll to the bottom of the post to see the full recipe card with ingredient measurements and instructions.
Method
To start, heat a large skillet, or you could use a wok, over high heat. Warm the oil and cook the onion until they begin to brown. Then add in the green beans and cook them until they begin to get tender.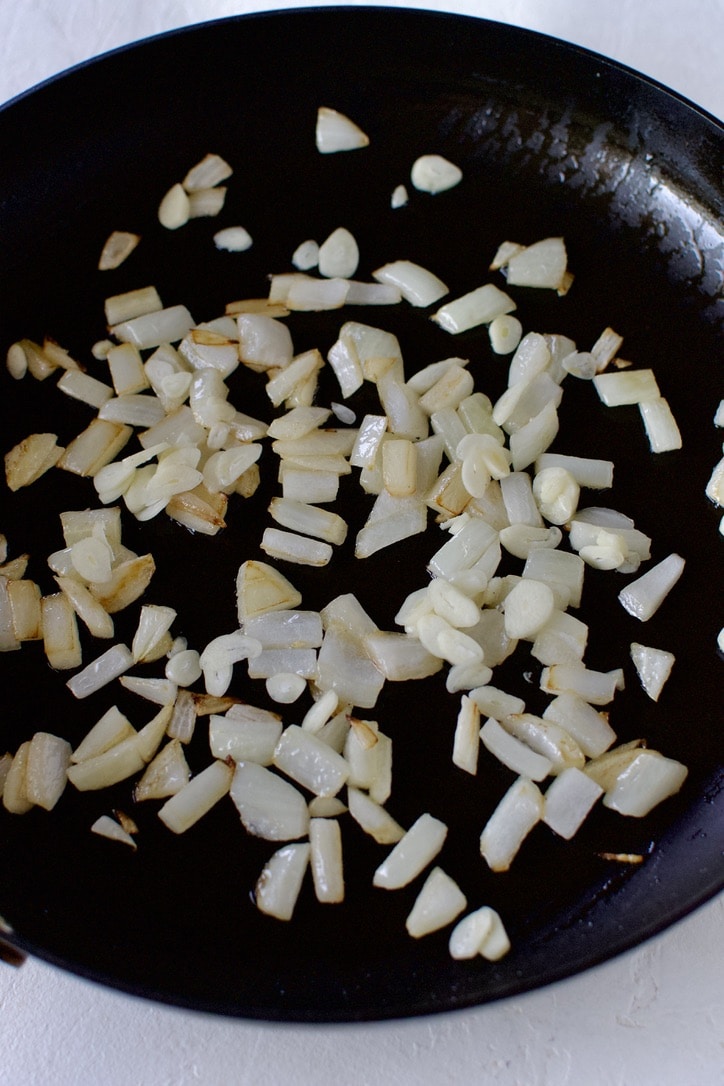 Mix up the sauce while the green beans are cooking, then pour it over them and continue cooking until the sauce has thickened and is clinging to them.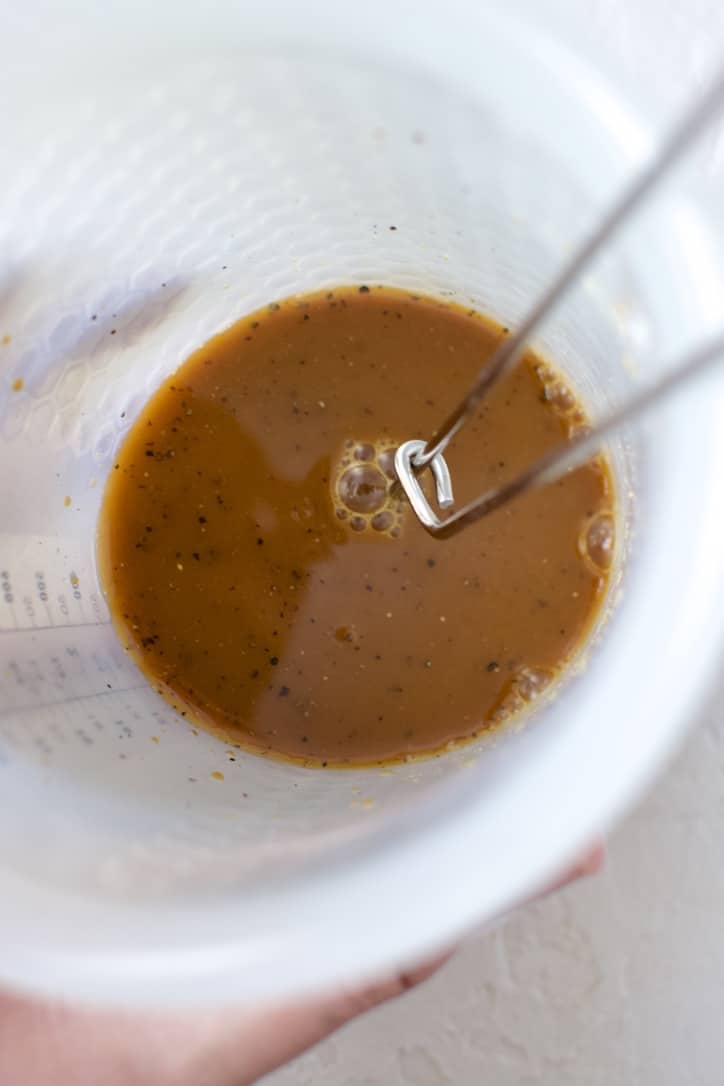 The beans are now done and ready to eat. This recipe really comes together in just a few minutes. If you like, top them with some sesame seeds, they are really just for visual interest, so if you don't have them, no worries. They will still taste great!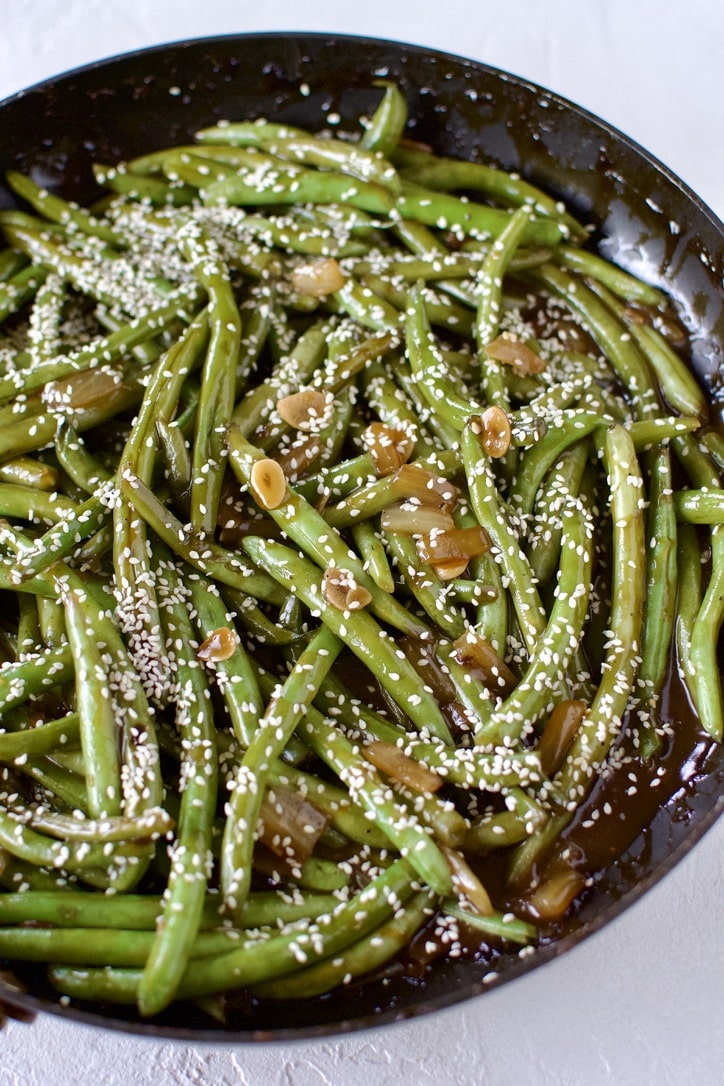 Notes & Tips
Be sure to have all of your ingredients ready when you start cooking. This recipe goes very fast.
Get your pan SUPER hot, and if you have a wok, now is the time to whip it out. This recipe is best made in one, but you do not NEED one to make it.
These green beans should be a little sweet, tart, and tangy when finished.
Substitutions
If you do not have sesame oil, use a neutral flavored oil with a high smoke point. Something like sunflower or grapeseed.
You can really make this with any type of green beans. From petite haricot vert to frozen. Just know cooking time may vary based on the type you use.
If you do not have access to Tamari-style soy sauce, regular soy sauce can also be used.
In place of the rice wine vinegar, you can also use apple cider vinegar. It has the same tang and sweetness as rice wine.
If you don't have any sake, you could use a splash of white wine in its place. You could also leave it out if need be.
I like to use honey because it helps the sauce stick. Brown sugar could also be used.
The sesame seeds are an optional garnish.
In place of all the sauce ingredients, you could just use oyster sauce and a little water to simmer the green beans in.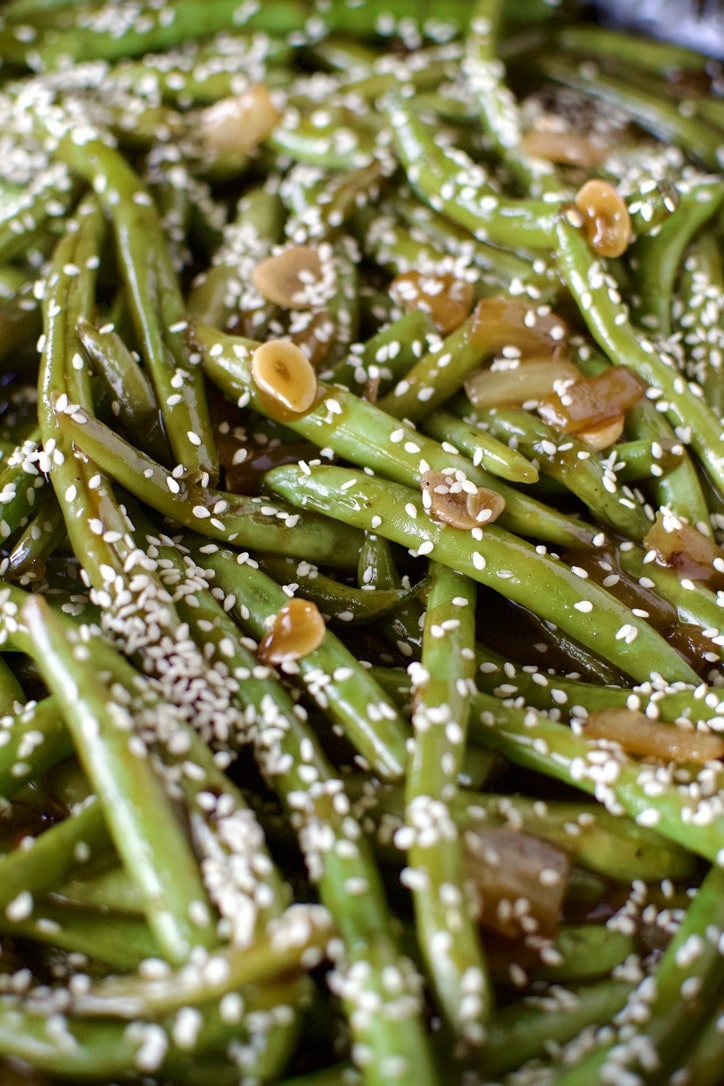 Did you make this recipe? Let me know by leaving a review or comment! And be sure to sign up for my newsletter, and follow along on Instagram, Pinterest, and Facebook!