This is a recipe for a small batch of Peanut Butter Mousse for two. It makes a perfect portion just for you and the peanut butter lover in your life! Plus, it couldn't be easier to whip up, and only takes a couple of minutes for a decadent tasty dessert.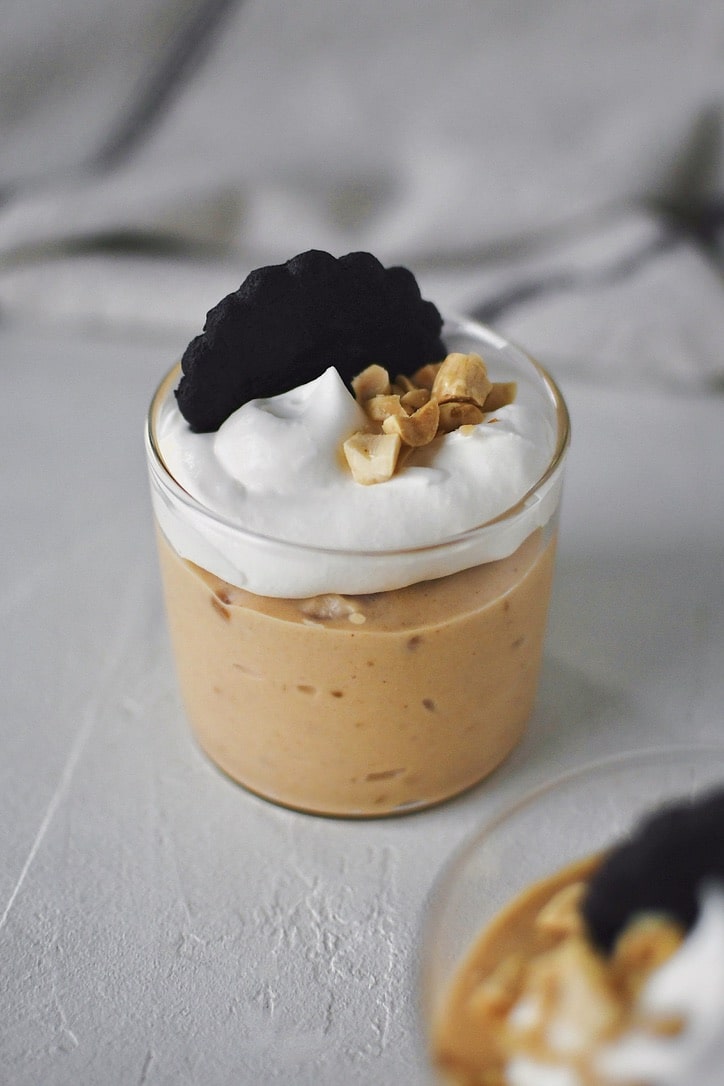 You can take it up a notch and make my homemade Chocolate Wafer Cookies to top the mousse with. Because chocolate and peanut butter were just made to go together!
Jump to:
Ingredients
What is great about this ingredients list is that you probably have most of the ingredients on hand already. I typically always do, give or take the heavy cream I might have used up already. And if you know me, you know I must use crunchy peanut butter, because it is my favorite, but you can use smooth too.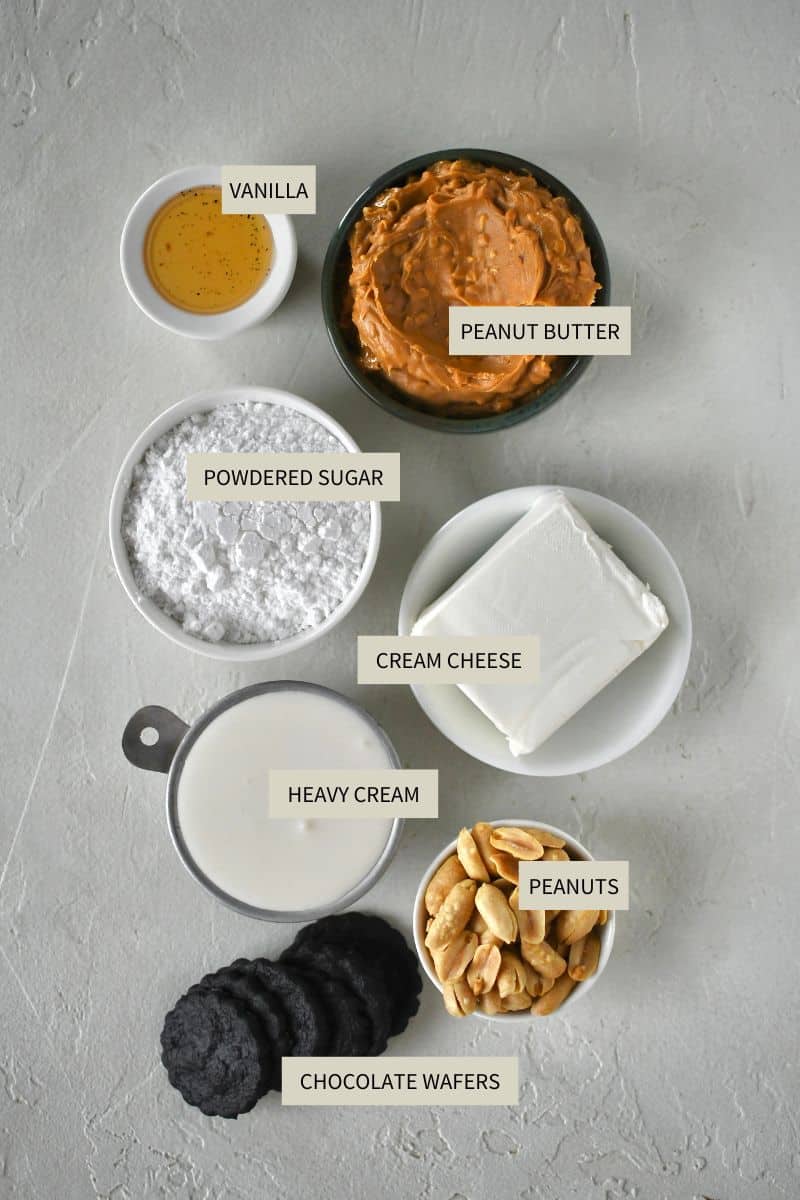 When gathering the ingredients for this recipe, just be sure the cream cheese is at room temp or warmer. I like to pop it in the microwave for 30-45 seconds just to make sure it creams together with the peanut butter really well.
Use the JUMP TO RECIPE button at the top of the post, or scroll to the bottom of the post to see the full recipe card with ingredient measurements and instructions.
Method
To make this mousse, it is best to use a stand mixer, it makes super quick work of it. Start by creaming the peanut butter and cream cheese together with the vanilla. Then add the powdered sugar and drizzle in the cream. Whip everything together until light and fluffy, then place it into your desired containers. This recipe fills 2, 8-ounce jars or cups perfectly.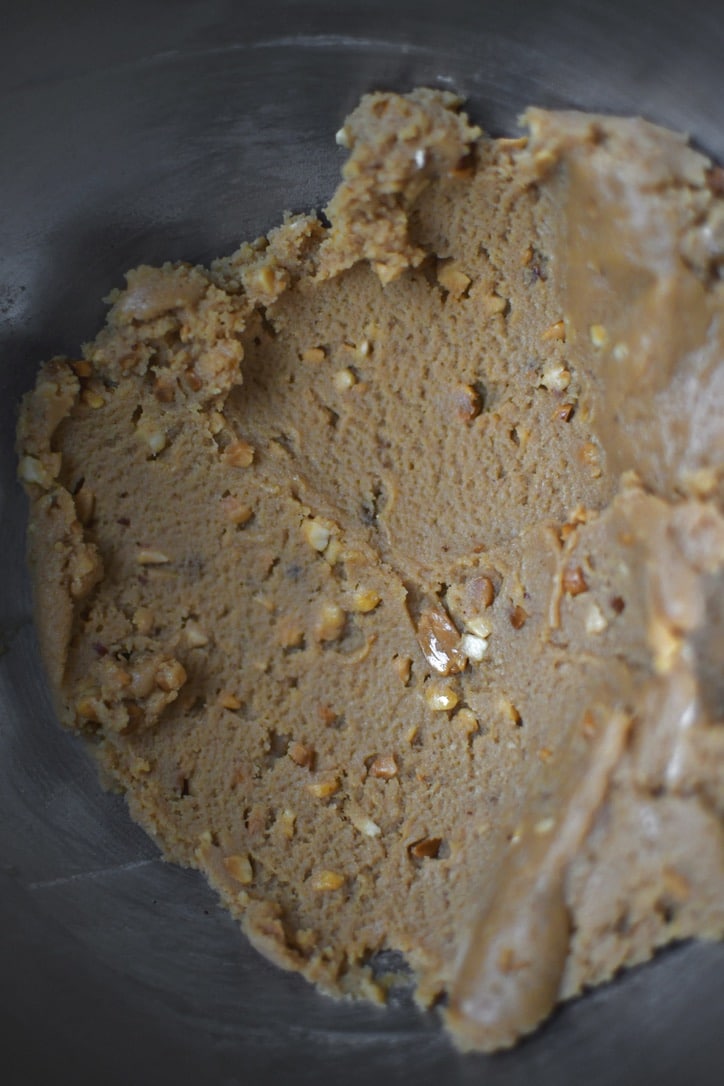 Then let the mousse chill till set for a couple of hours. I like to top it with some fresh whipped cream, chopped peanuts, and a chocolate wafer cookie. They are just such simple ways to make this easy dessert look like you spent all day making it.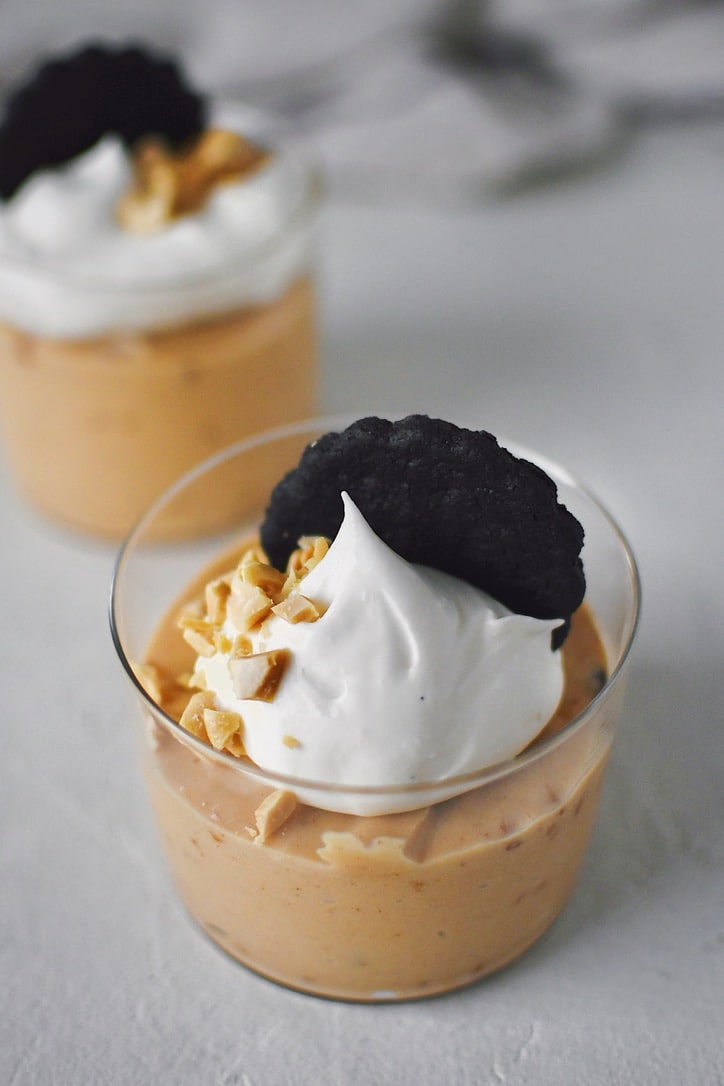 You can even put the mousse in festive jars or cups like I did for valentines day as you see in the image below, or maybe it is just to celebrate my love for peanut butter!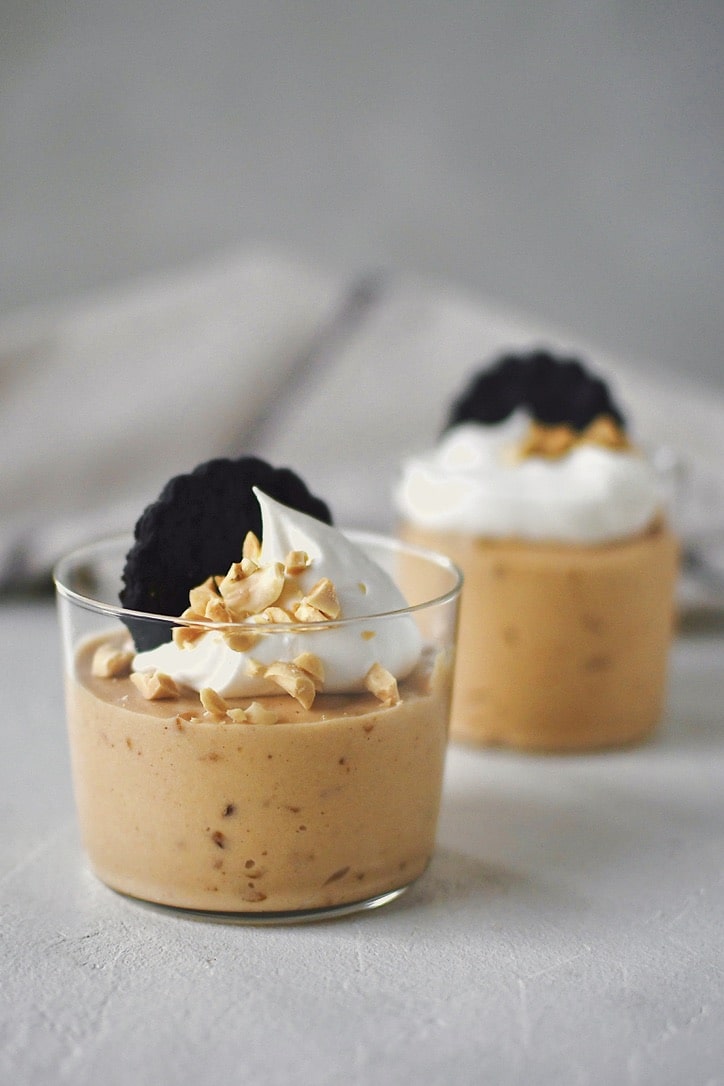 Notes & Tips
Be sure your cream cheese is room temp or even softer. I like to toss it in the microwave for 30-45 seconds just before mixing so it blends in really well with the peanut butter.
Make fresh whipped cream for the topping by whipping up ½ a cup of heavy cream, or dairy-free cream substitute with 2 tablespoons of powdered sugar and a splash of vanilla extract, in a bowl with a whisk or in a stand mixer with the whip until thickened.
Substitutions
This can be made dairy-free if you use a vegan cream cheese substitute. It works perfectly in this no-bake recipe.
I LOVE crunchy peanut butter, so that is what I use in my peanut butter mousse. You could also use smooth peanut butter if you prefer it.
There are also some really great new dairy-free heavy cream substitutes on the market today, use one of them to replace the heavy cream in the recipe.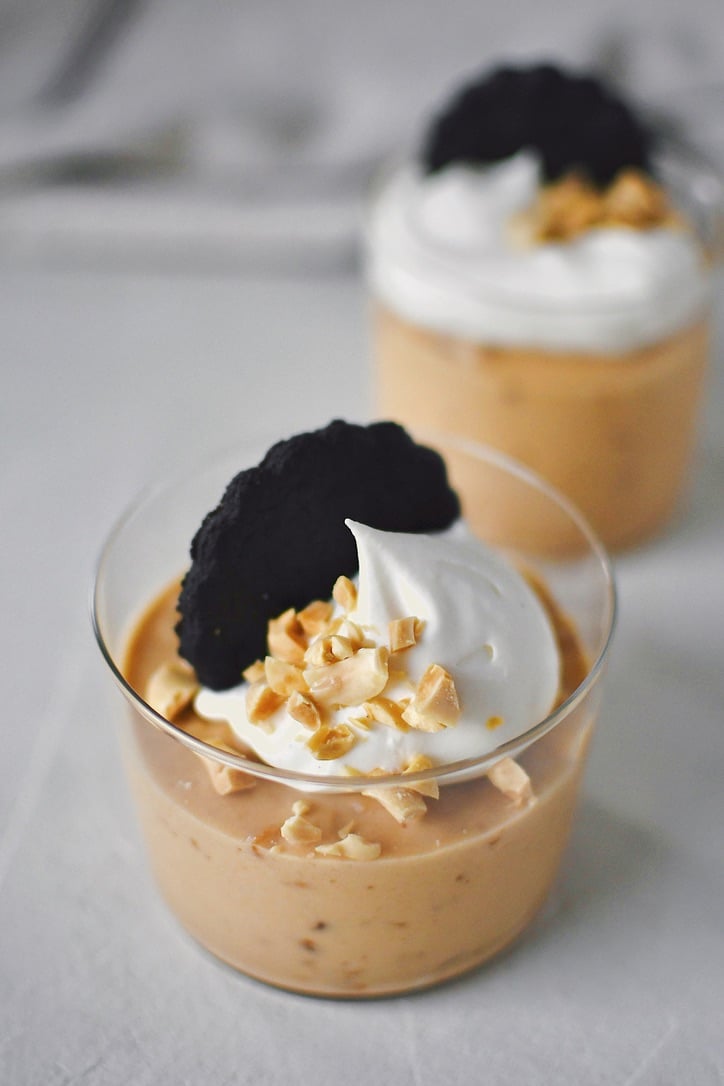 More of my Favorite Peanut Butter Recipes
Did you make this recipe? Let me know by leaving a review or comment! And be sure to sign up for my newsletter, and follow along on Instagram, Pinterest, and Facebook!