This delicious recipe for swirled Pumpkin Pound Cake is equal parts buttery and spicy and 100% delectable. And I just LOVE it. I am pumpkin's #1 fan anyway, but I would put this swirled cake right at the top of the list!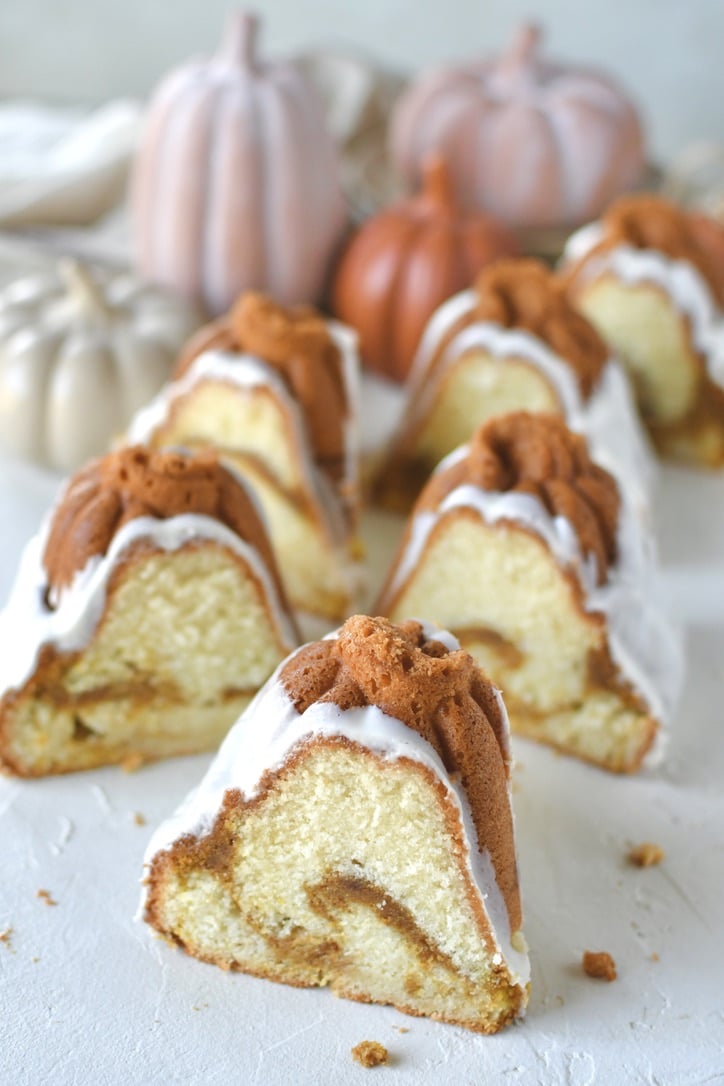 And you can find the bundt pan I use HERE. I just had to have it when I saw it, it is so beautiful and the cake bakes up in it perfectly!
Jump to:
Ingredients
This bake has a bit of a long list when it comes to the ingredients, but none of them are too crazy out of the ordinary. If you like to bake you will probably have all of them on hand, give or take the cream cheese maybe.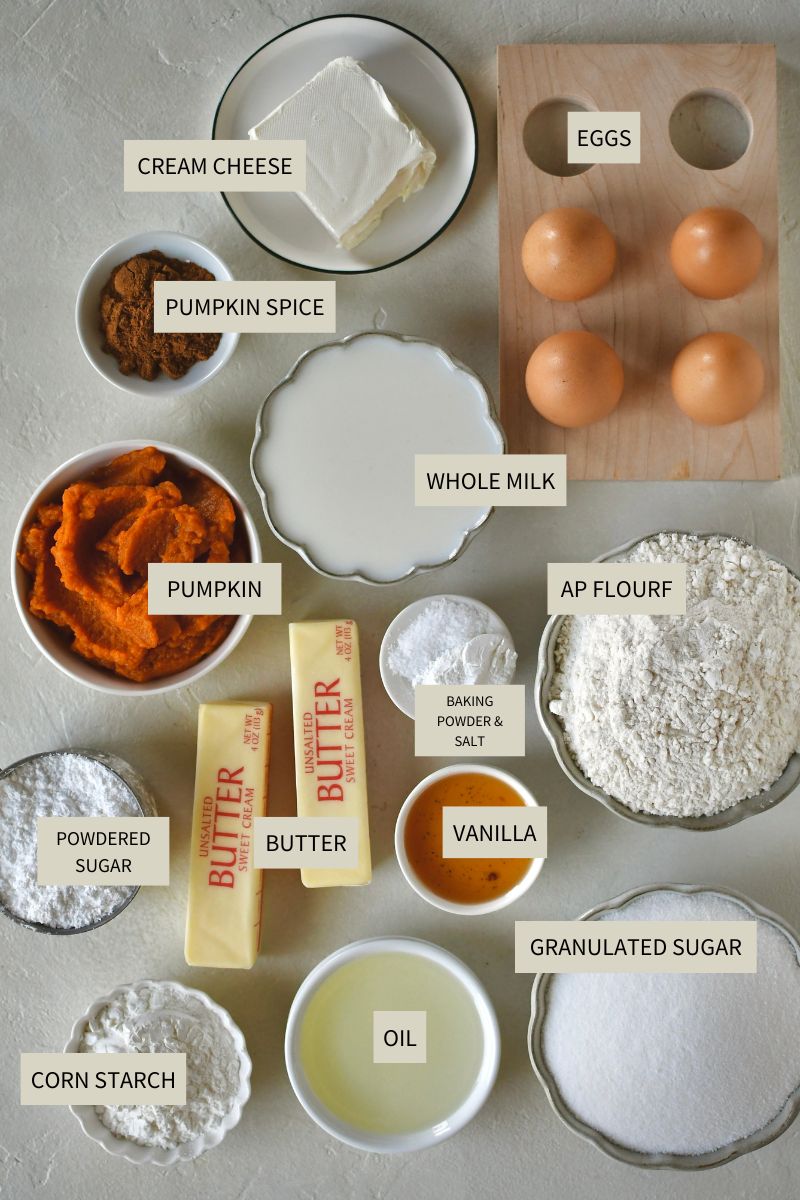 If you like to make your own ingredients, this is a great opportunity to use your homemade vanilla extract and homemade pumpkin puree.
Use the JUMP TO RECIPE button at the top of the post, or scroll to the bottom of the post to see the full recipe card with ingredient measurements and instructions.
Method
To start this recipe, cream the butter and oil together with the sugar and vanilla until light and fluffy. Then beat the egg in and add the dry ingredients and milk. This forms the base pound cake for the recipe.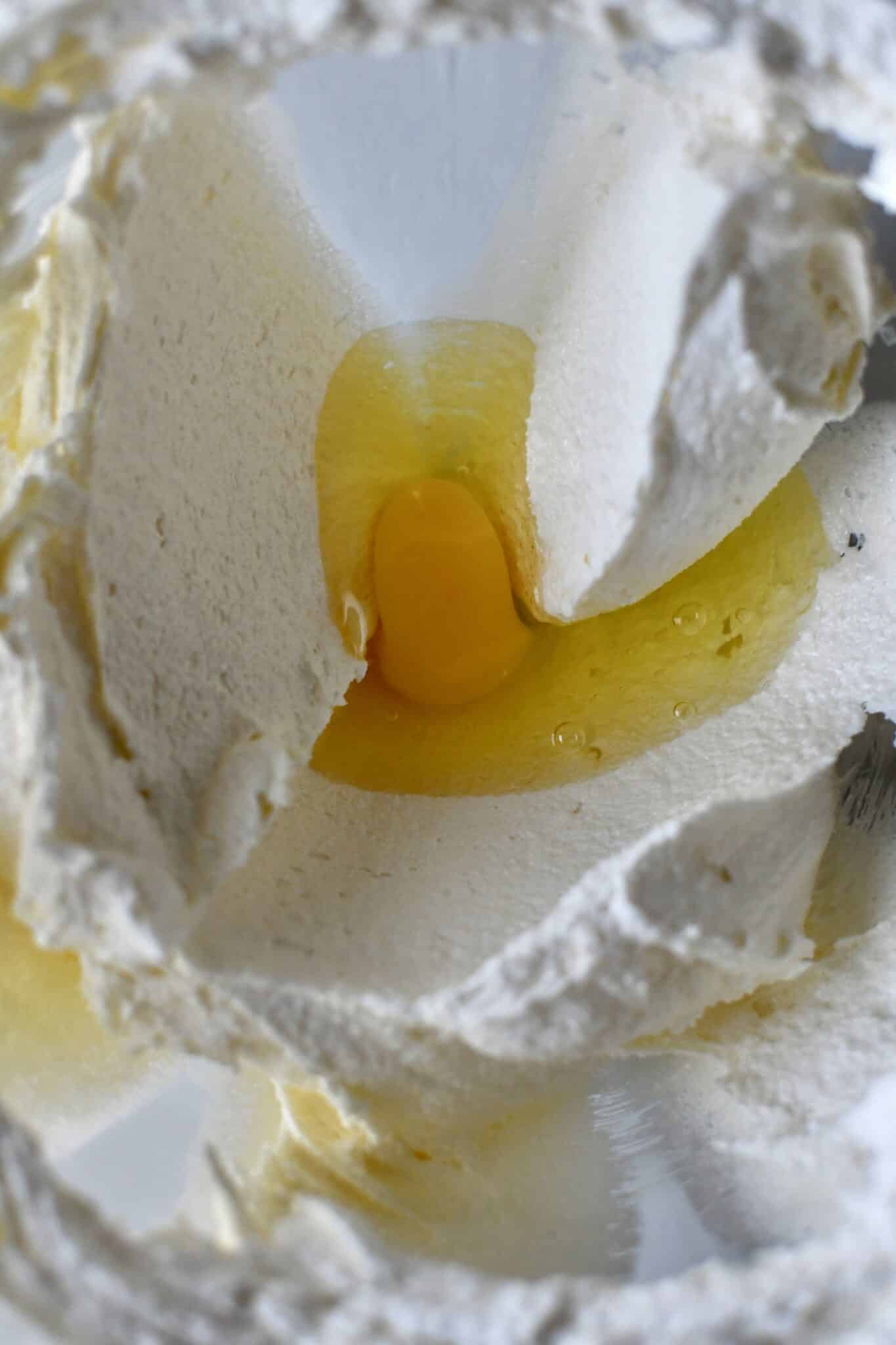 Then take about two cups of the batter out to a separate bowl and fold in the pumpkin and spice. Do this gently and just until mixed through.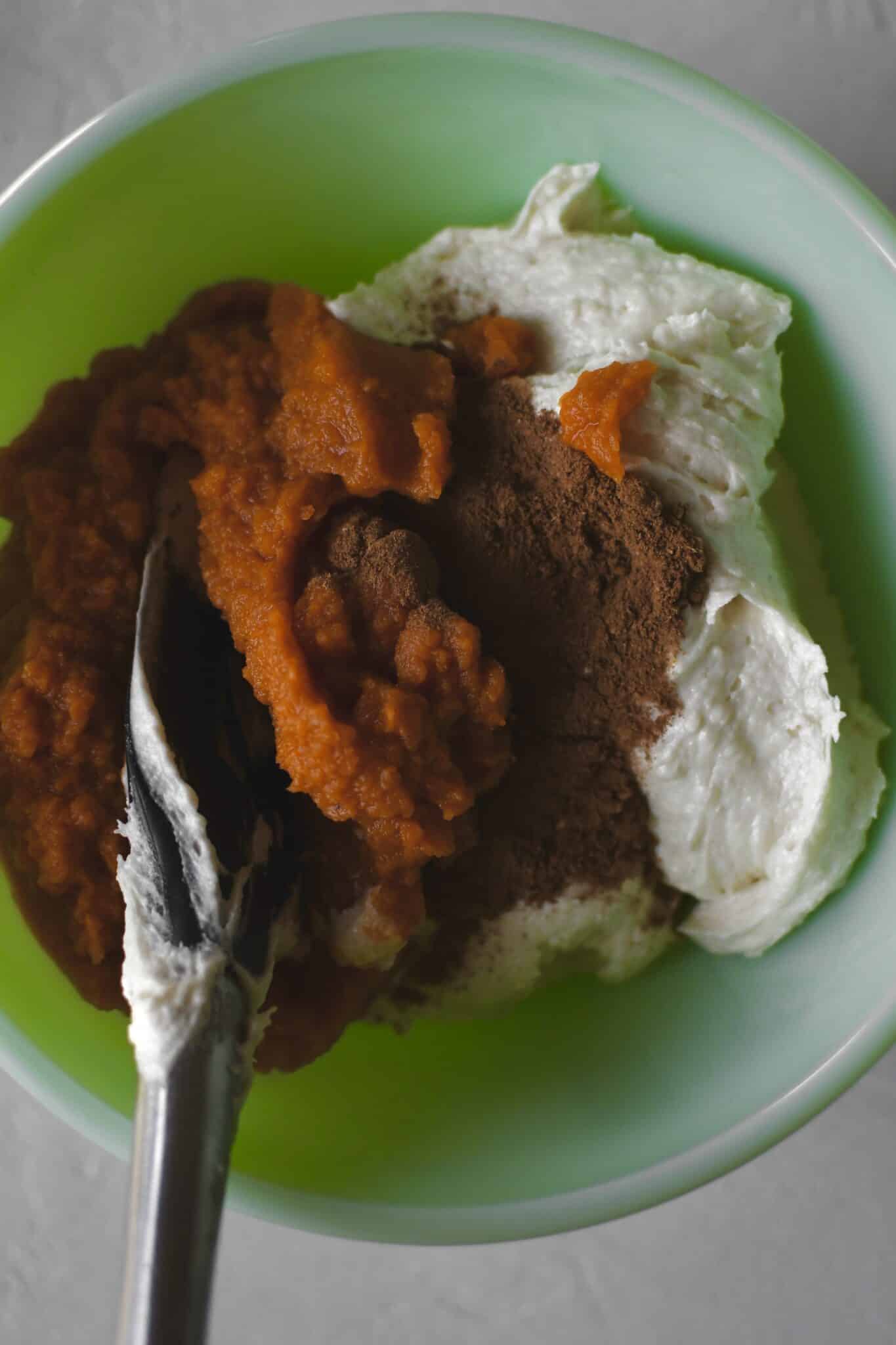 Next, in a well-greased, 12-cup bundt pan, layer the cake batter into it and then swirl it all together with a skewer or a knife. Work up and down and side to side to create a really nice swirl in the cake.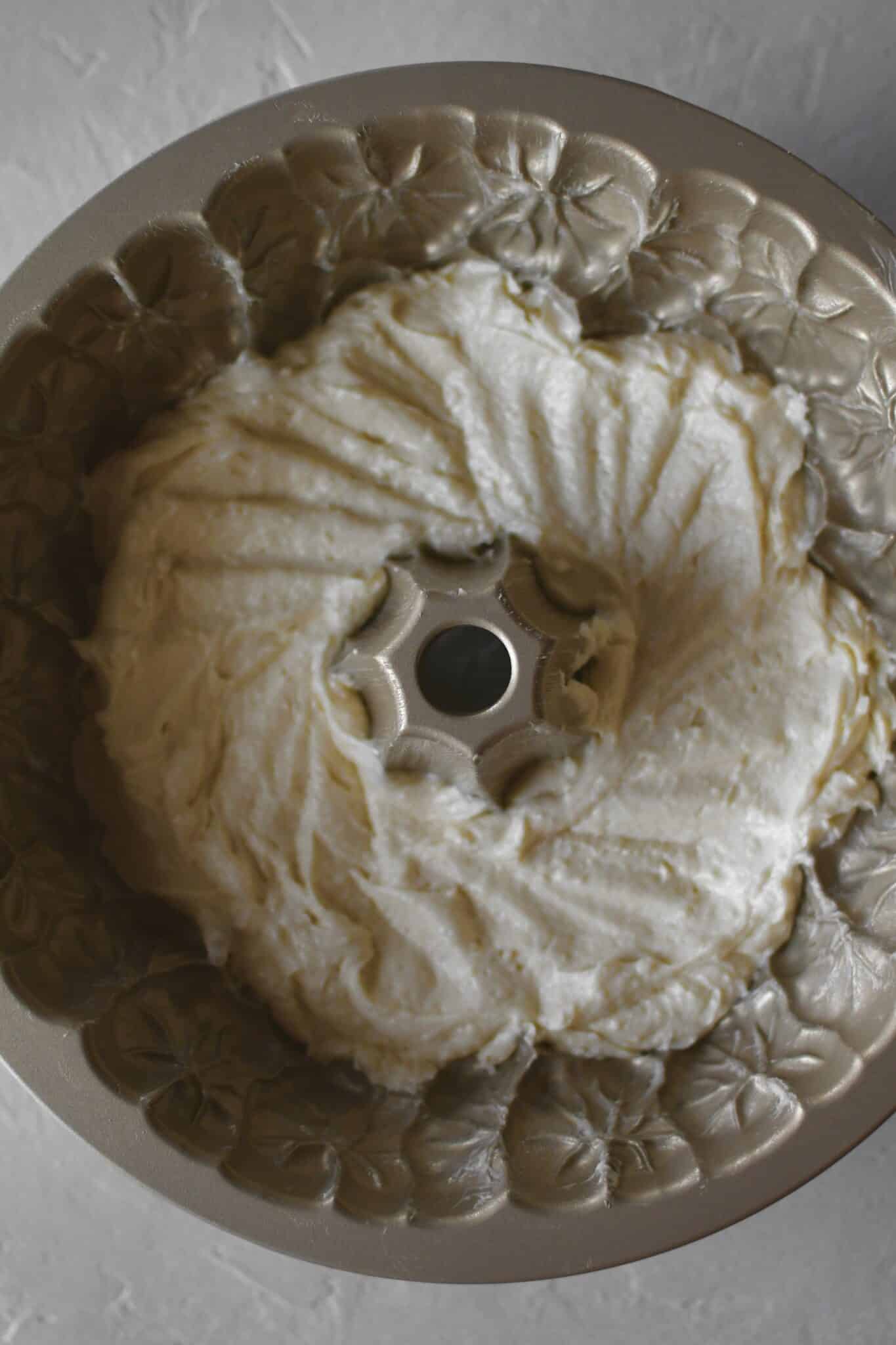 Bake the cake until a cake tester or toothpick comes out with just a little crumb on it, but no wet batter clings to it. Let the cake cool in the pan for 10-15 minutes, then turn it out onto a cooling rack and let it rest until completely cool.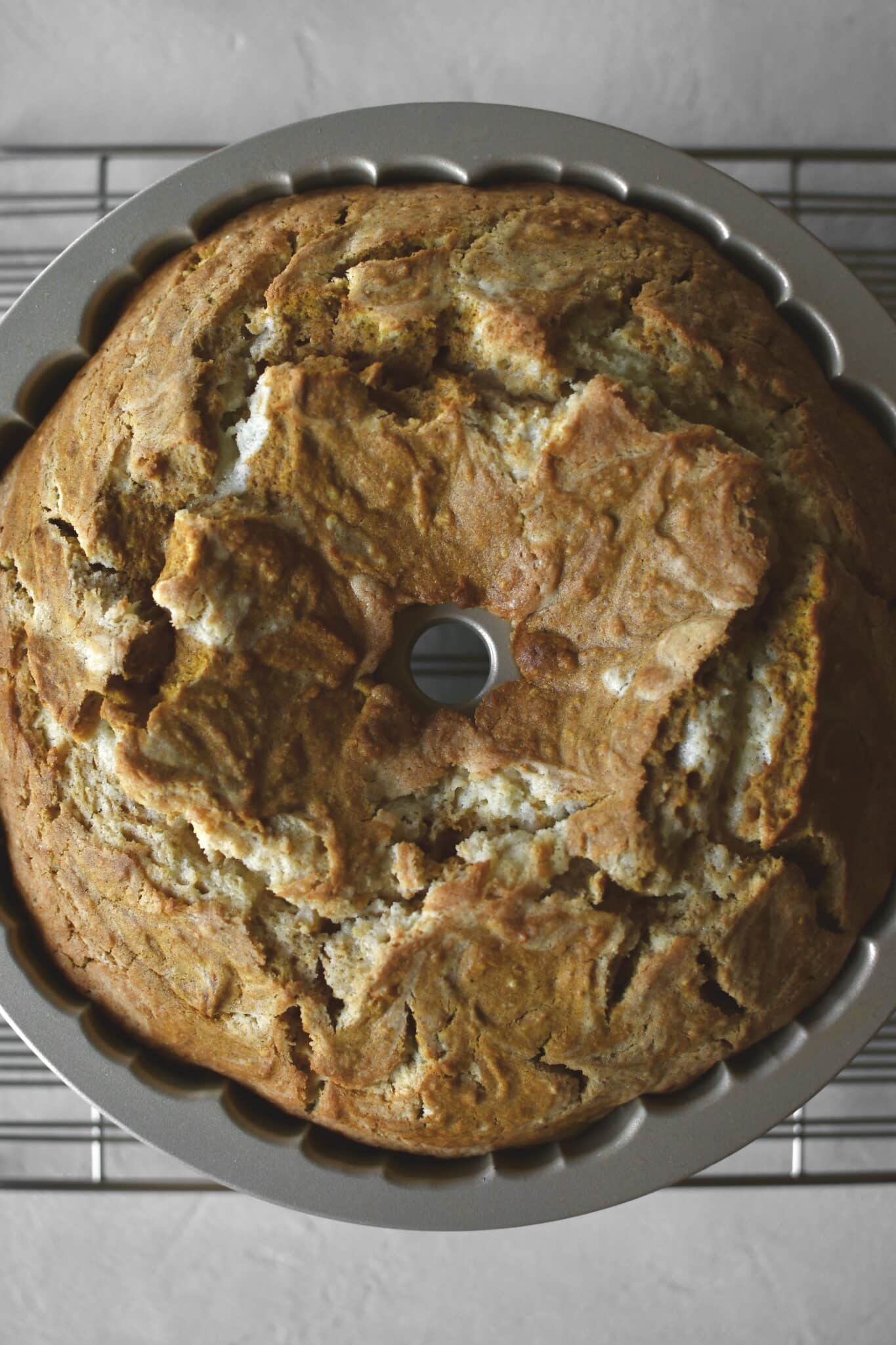 And while you could stop at this point, and enjoy the cake as is. Or just simply dust it with some powdered sugar. I like to make a simple cream cheese glaze and just drizzle it around the base of the cake.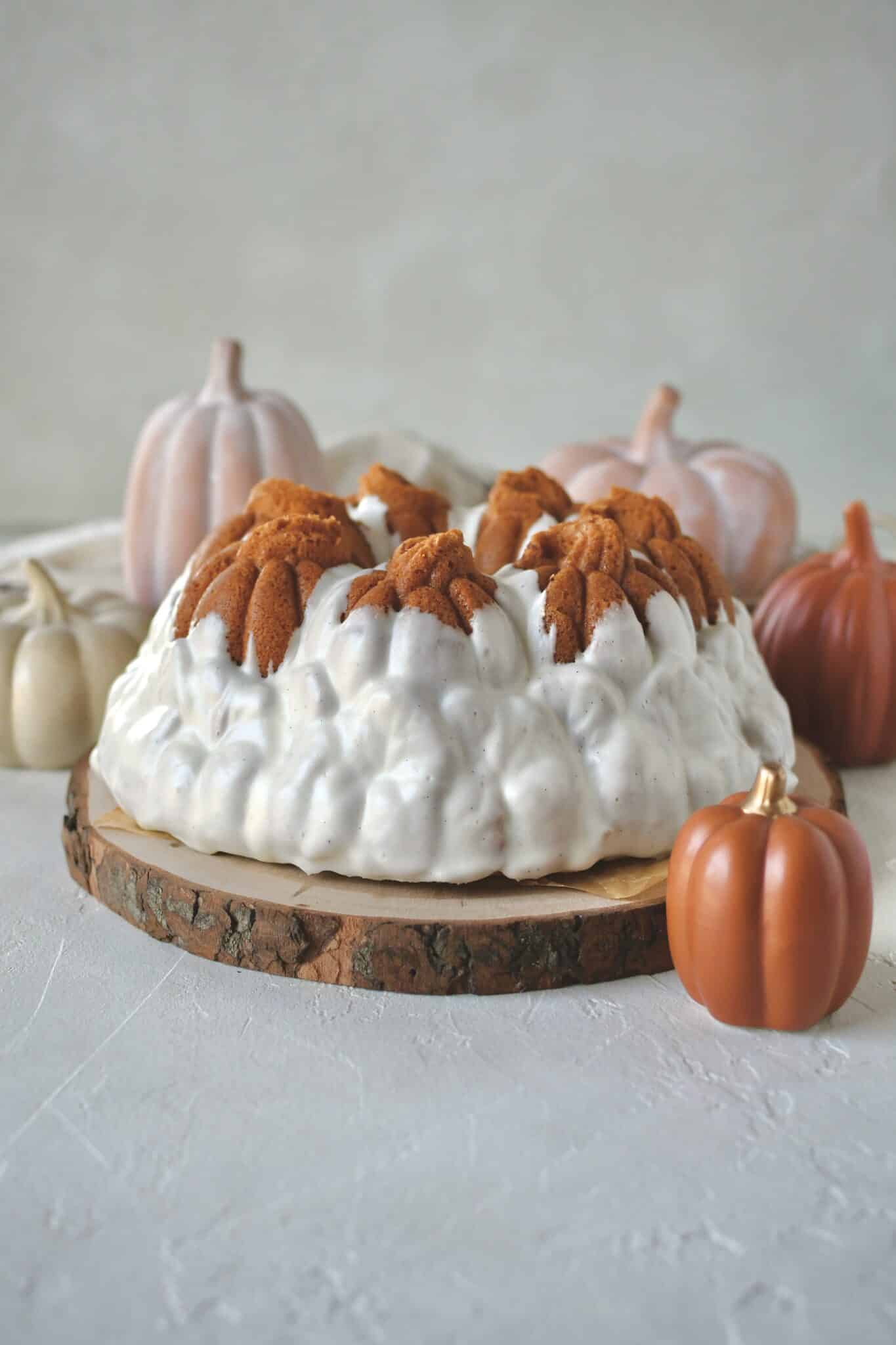 Notes & Tips
For success using a bundt pan, use a stiff pastry brush and brush BUTTER into every nook and cranny! I have ONLY ever had this work when using butter, nothing else. And be VERY generous so there will be no sticking, especially in a pan with lots of detail.
It is important to beat the butter, oil, sugar, and vanilla very vigorously until extremely light and fluffy. This is the main key to getting a really great pound cake. And the mixture of the butter and oil keeps it really moist too.
When making the icing, it will be a little thick because of the cream cheese. But thin it out with the milk until it reaches a pourable stage. You may need a bit more milk than the recipe calls for.
The cake will keep for 5-6 days at room temp in an air-tight container.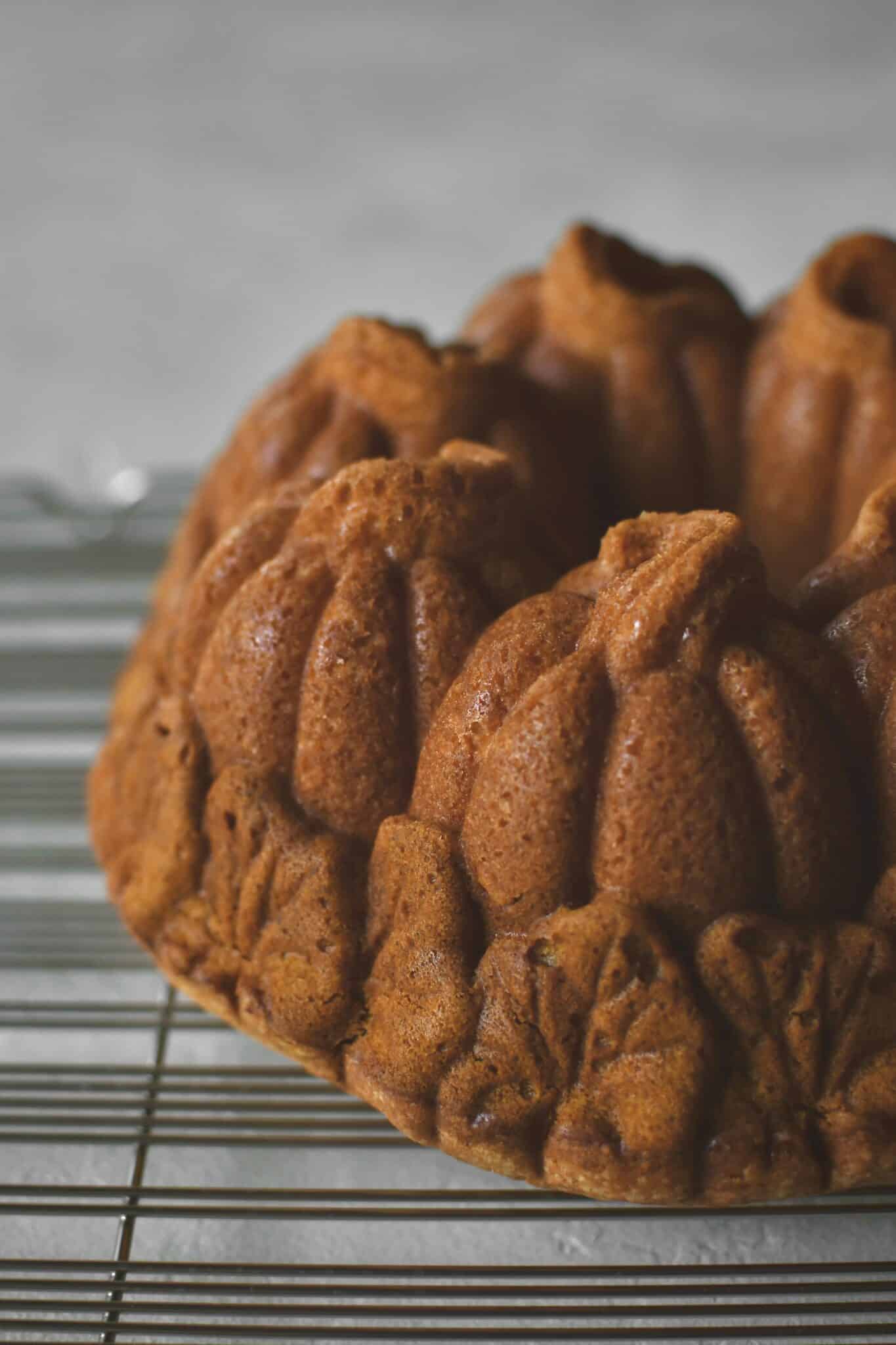 Did you make this recipe? Let me know by leaving a review or comment! And be sure to sign up for my newsletter, and follow along on Instagram, Pinterest, and Facebook!