This simple cocktail is given just the slightest little twist that takes it from good to GREAT! I love old-fashioned cocktails but the brown sugar just makes it a little extra special and gives a warm holiday feel. Add this Bourbon Brown Sugar Old-Fashioned to your holiday cocktail rotation, you won't regret it!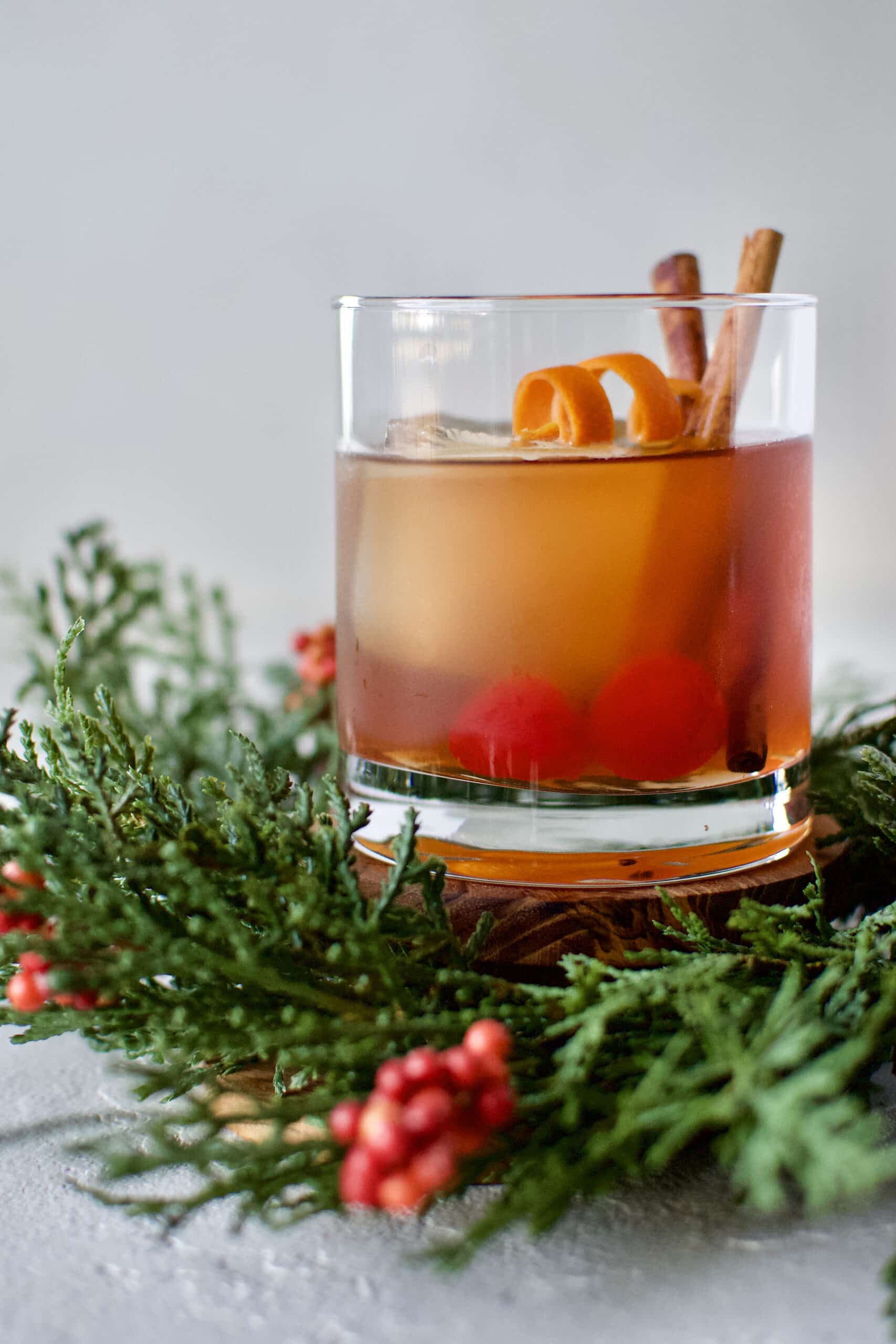 Jump to:
Method
Making this cocktail is simple, but the procedure is everything. Using a muddler, muddle the brown sugar, with some water and bitters. Stir it until the sugar begins to dissolve, I stir it around for about 60 seconds.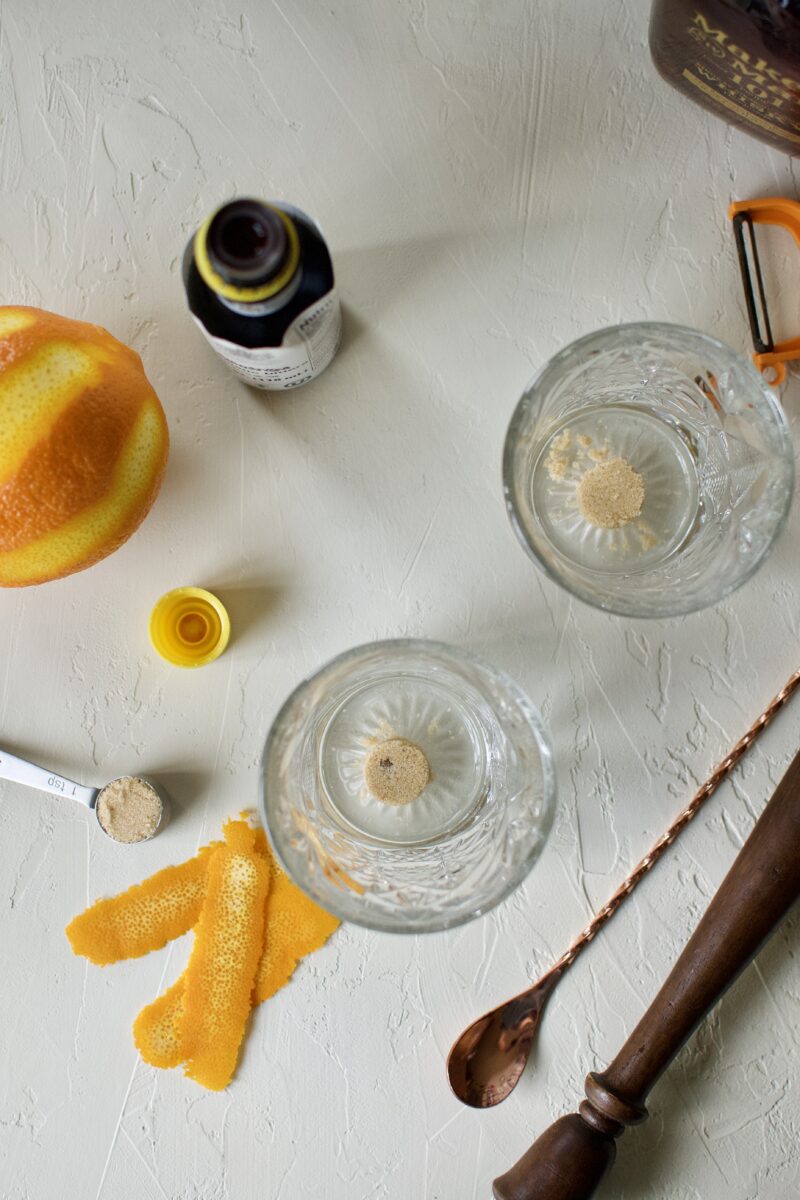 Use the JUMP TO RECIPE button at the top of the post, or scroll to the bottom of the post to see the full recipe card with ingredient measurements and instructions.
I then add the orange peel and cinnamon stick to the glass and stir, I am a fan of this method because I think the orange essence and cinnamon get a chance to open up a little before adding the ice.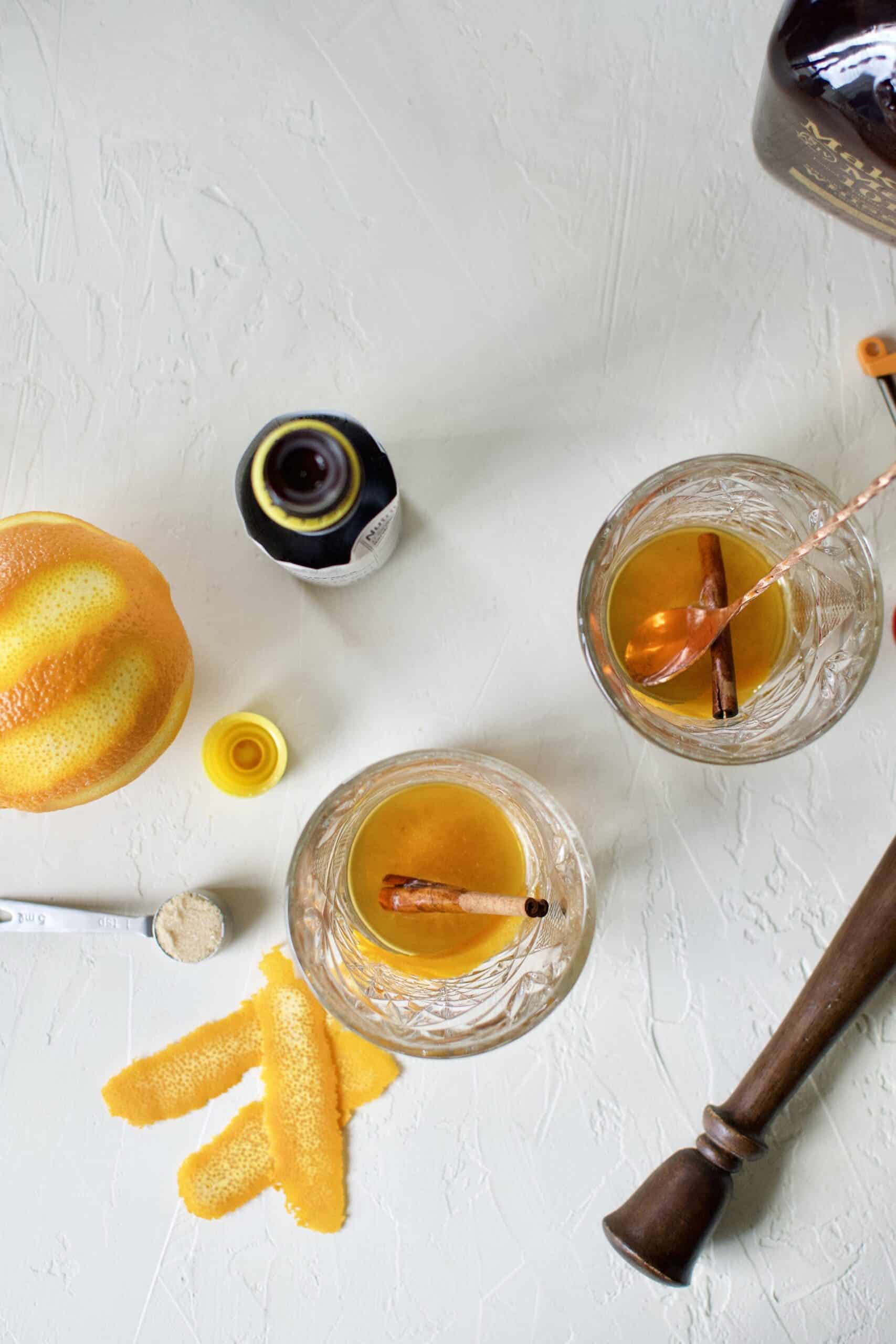 Top the muddled brown sugar mixture with the bourbon and ice, stir to combine and your cocktail is ready to drink. To make this a double, simply double all the ingredients in the glass for a larger drink.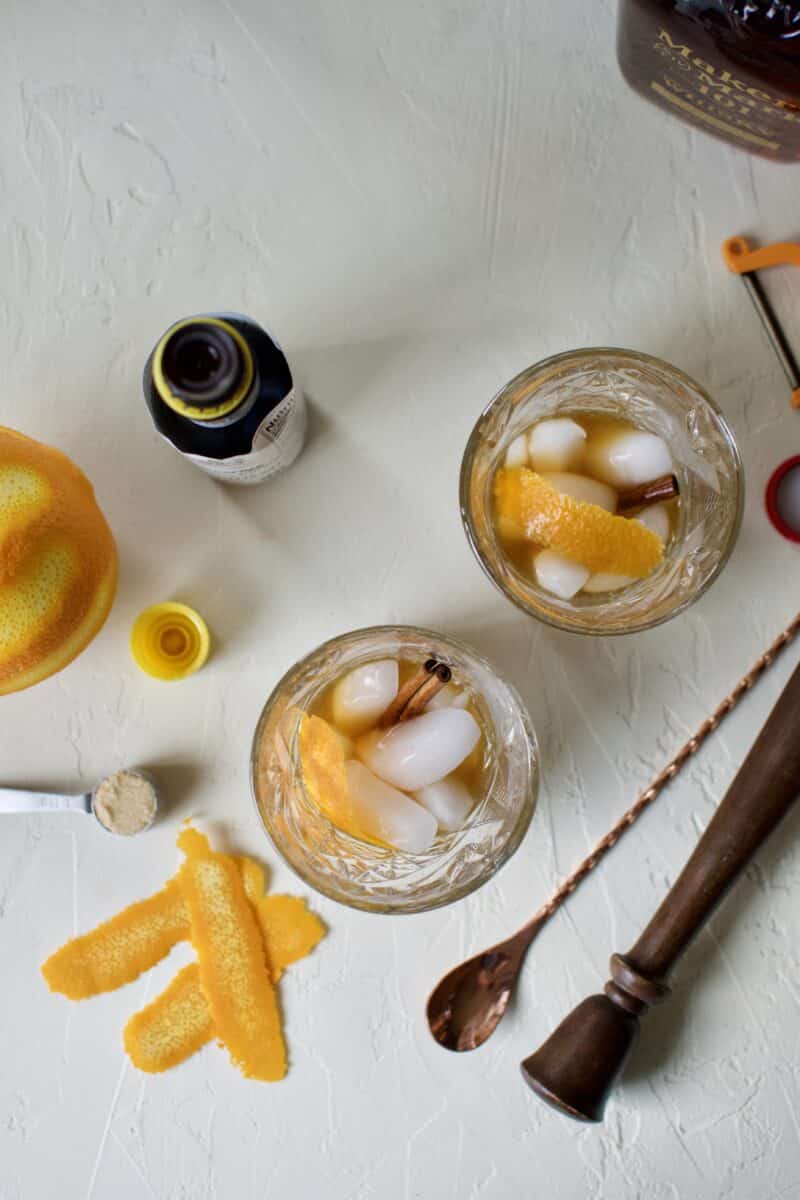 Over the years I have come to choose this cocktail over and over again. It has become my favorite over drinking whiskey or bourbon neat, I love the lightest addition of flavor and the smoothness it brings to even a high-proof liquor.
Notes & Tips
In its most basic form, an old-fashioned is a combination of sugar, bitters, whiskey, and water in an old-fashioned or double glass with ice. Depending on your tastes or where you're from, an old-fashioned can also contain orange, lemon, simple syrup, cherries, club soda, Squirt, or Sprite.
The liquor in an old-fashioned can also vary from a traditional American whiskey to rye, bourbon, or brandy. Some even swear by rum or mezcal! There are many interpretations that have shown up in recent times, this one that I tried and had to recreate at home! It's so yummy!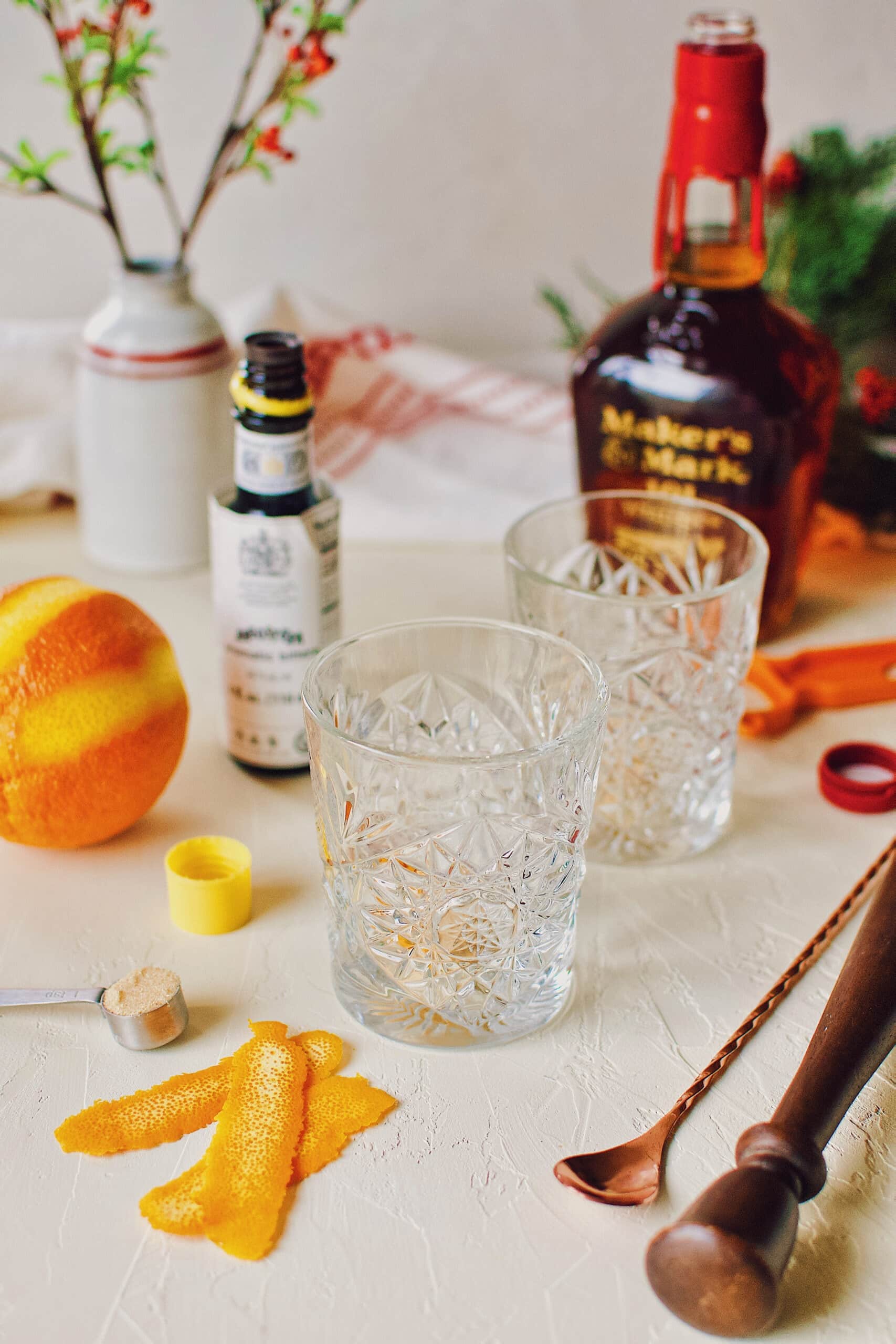 Did you make this recipe? Let me know by leaving a review or comment! And be sure to sign up for my newsletter, and follow along on Instagram, Pinterest, and Facebook!