This Candy Corn and Peanuts snack mix helps ring in the start of the Autumnal Season! When I whip up my yearly batch, and all the pumpkins have been spread across the house, it is officially fall. Oh, and follow the recipe, the batch is massive, but that means I only have to make it once a season, and trust me, you'll want the big batch!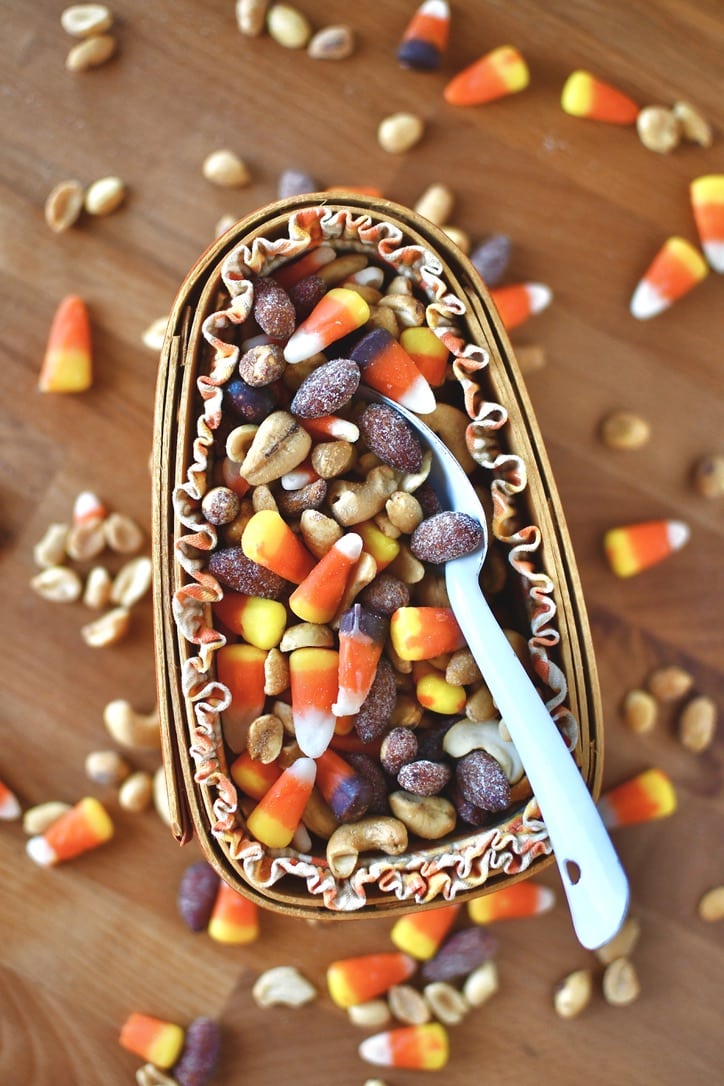 Jump to:
Ingredients
What you see below is EXACTLY what I use. 5 pounds of candy corn, just over 4 pounds of peanuts, 2 pounds of almonds, and a large can of cashews. I love using a mix of salty and sweet it helps lend to the mix tasting a lot like a PayDay candy bar.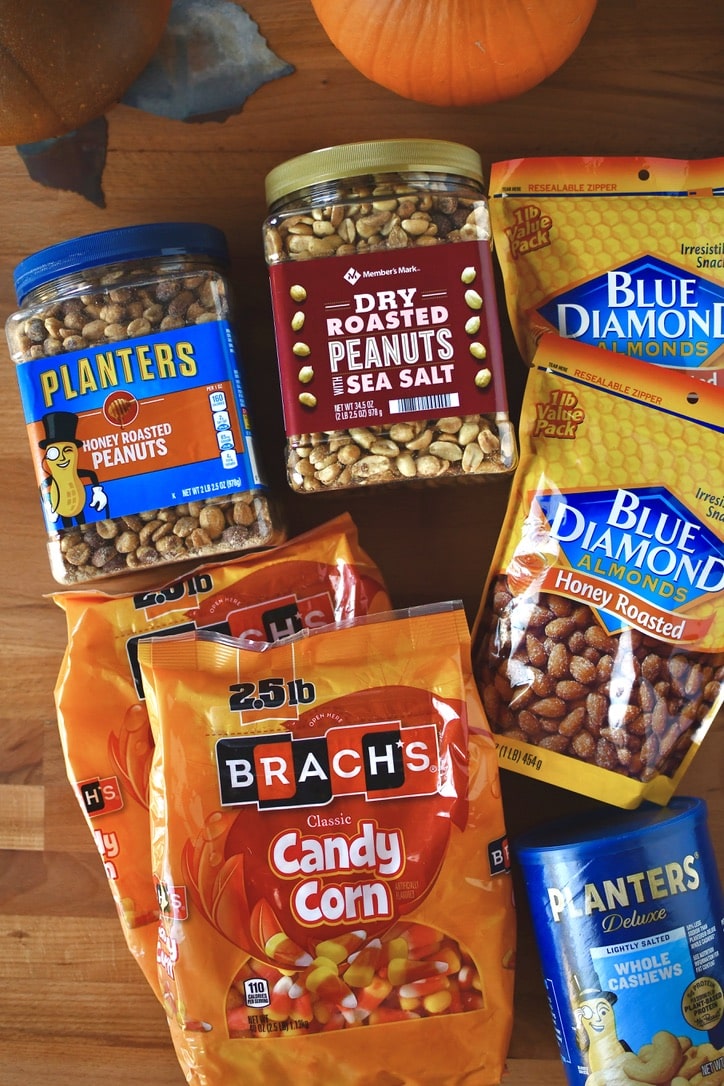 Of course, you could use ALL salty, and just have the candy corn be sweet if you like. But the blend of some slightly sweet nuts and some salty, is really great!
Use the JUMP TO RECIPE button at the top of the post, or scroll to the bottom of the post to see the full recipe card with ingredient measurements and instructions.
Method
Ok, I don't know if you really need a recipe for this, because you literally dump and stir. Could NOT be easier! I get my REALLY big bowl out and mix up a single batch so I don't have to mess with it again for the whole season.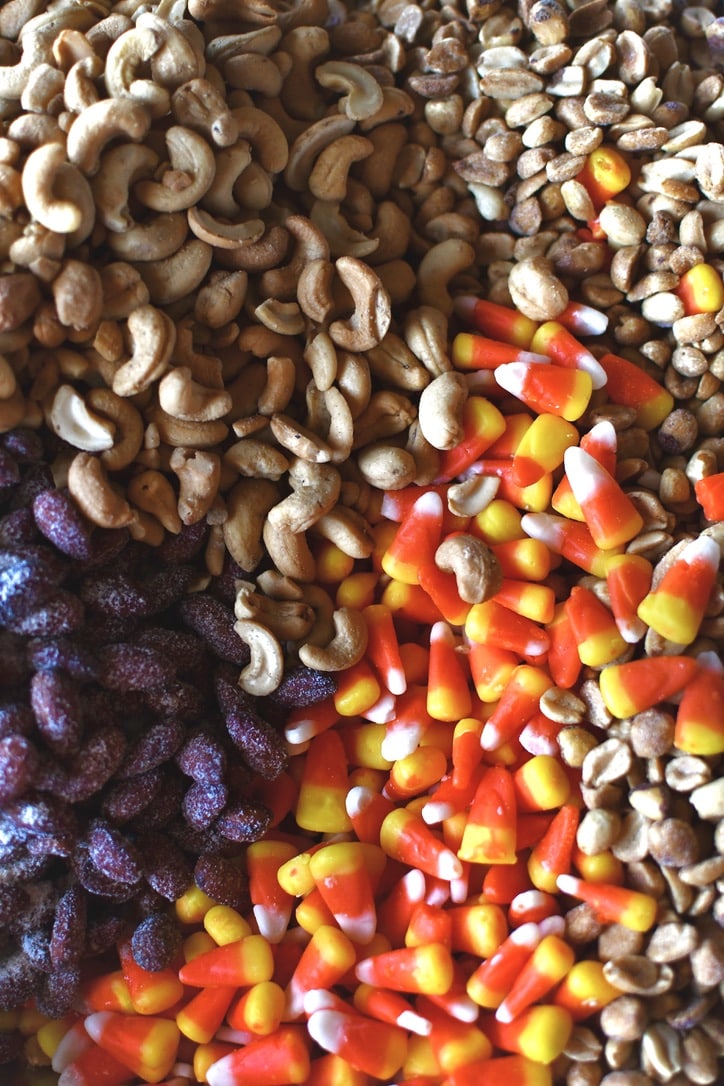 Then put most of the mix back in the nut containers, but put some in your favorite dish for easy drive-by snacking.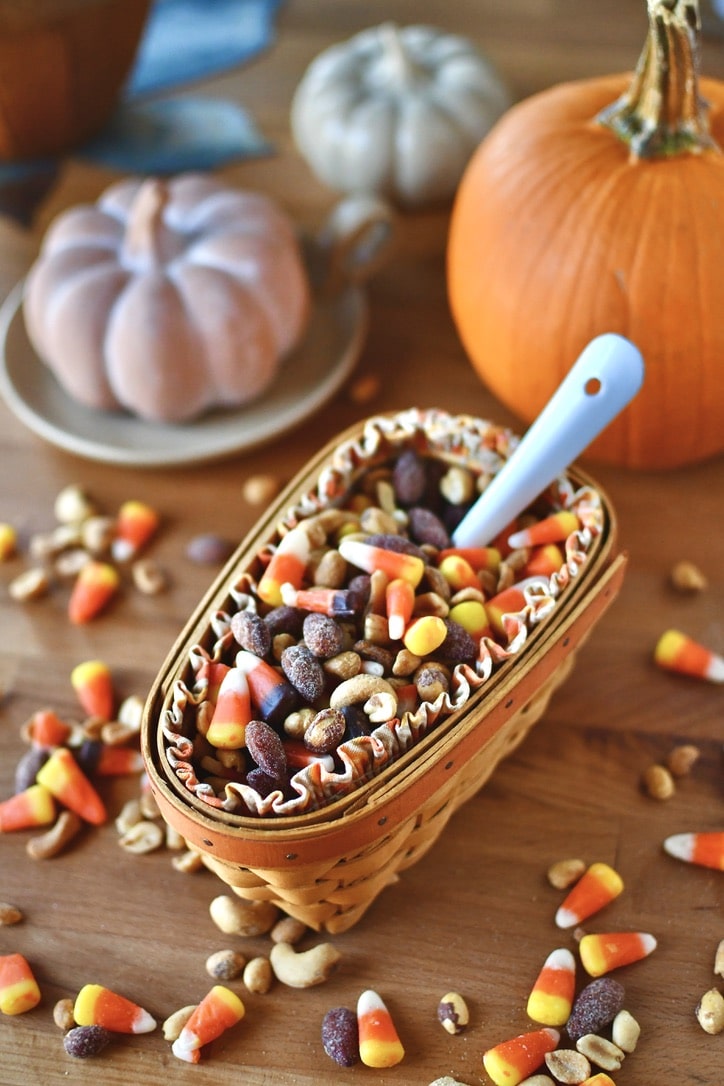 Notes & Tips
My biggest tip I can share. DO NOT THROW AWAY THE NUT CONTAINERS AND BAGS. Mix everything up, then put it all back in the containers to stay fresh. I fill one lidded bowl or dish I have, and then just refill it as needed. Or I sneak one of the smaller containers for snacking on the couch, lol!
Substitutions
I like to use some sweet and some salty nuts, you could use all salty if desired, and you could also ONLY use peanuts if you like. The original recipe that was shared with me was ONLY candy corn and peanuts. I have added the sweet nuts as my preference.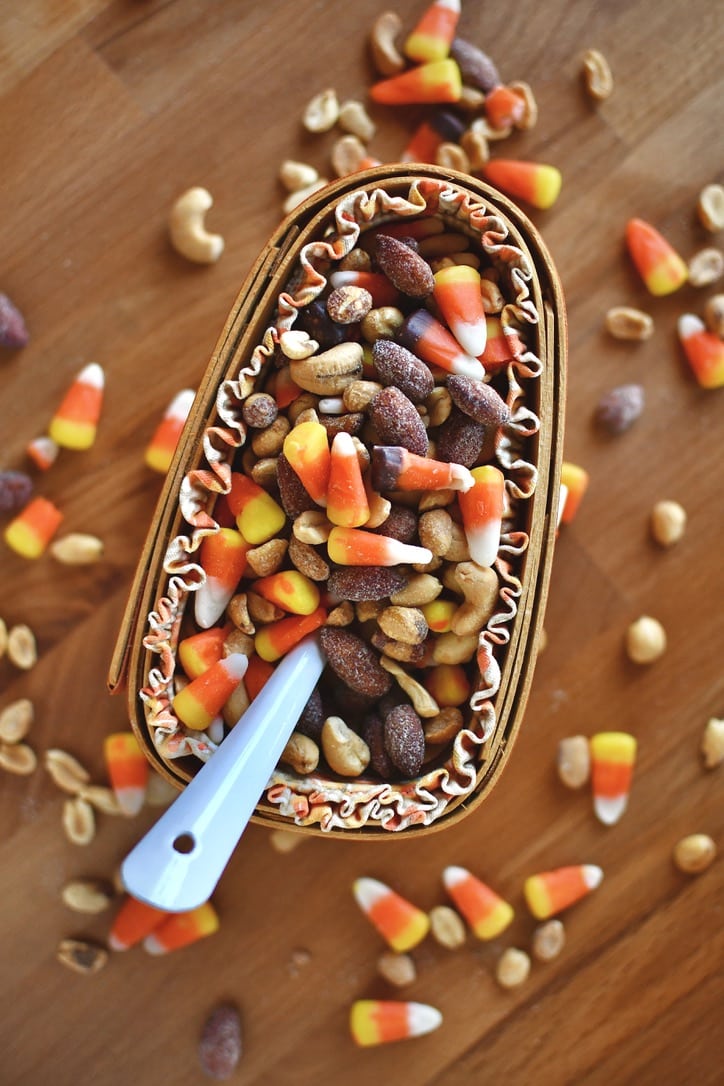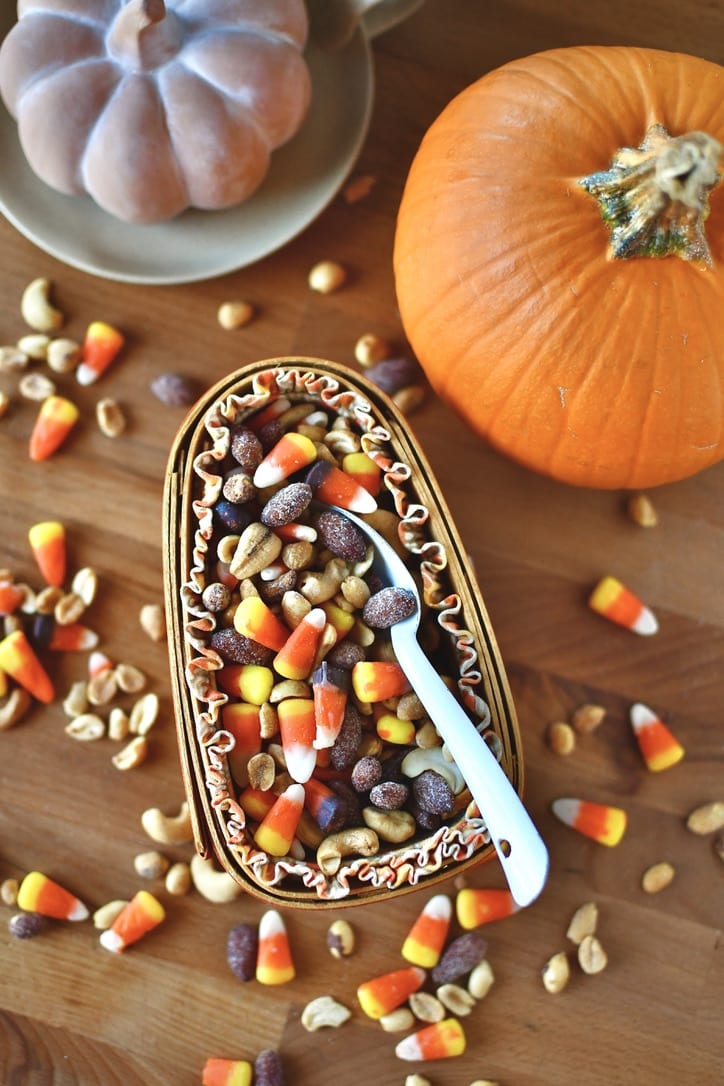 Did you make this recipe? Let me know by leaving a review or comment! And be sure to sign up for my newsletter, and follow along on Instagram, Pinterest, and Facebook!